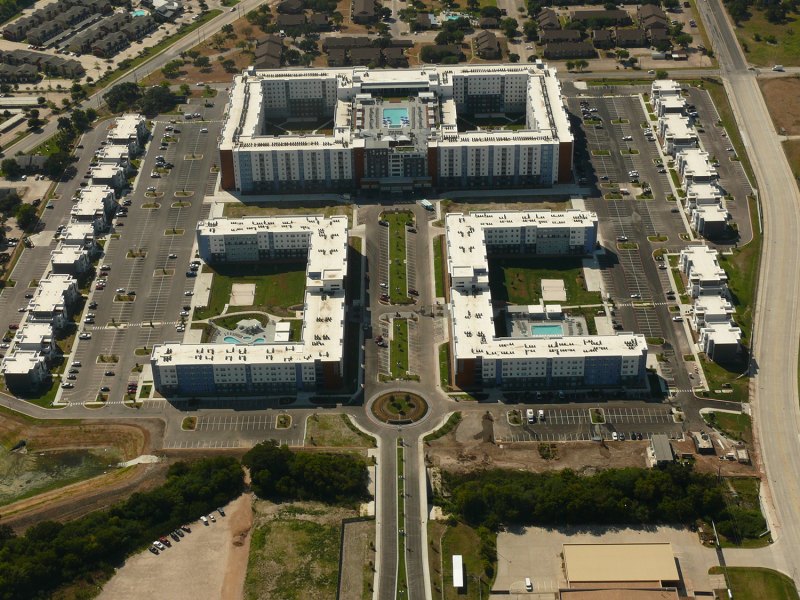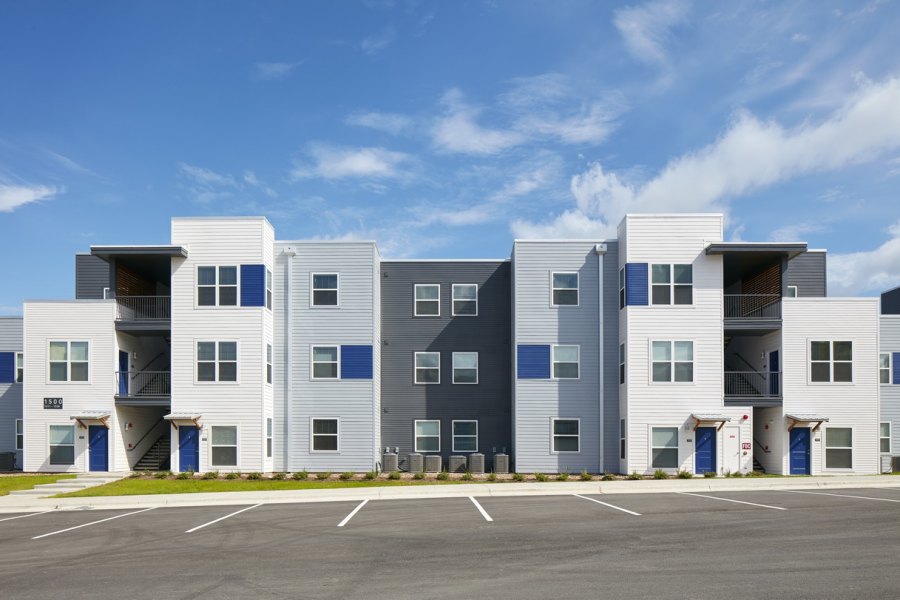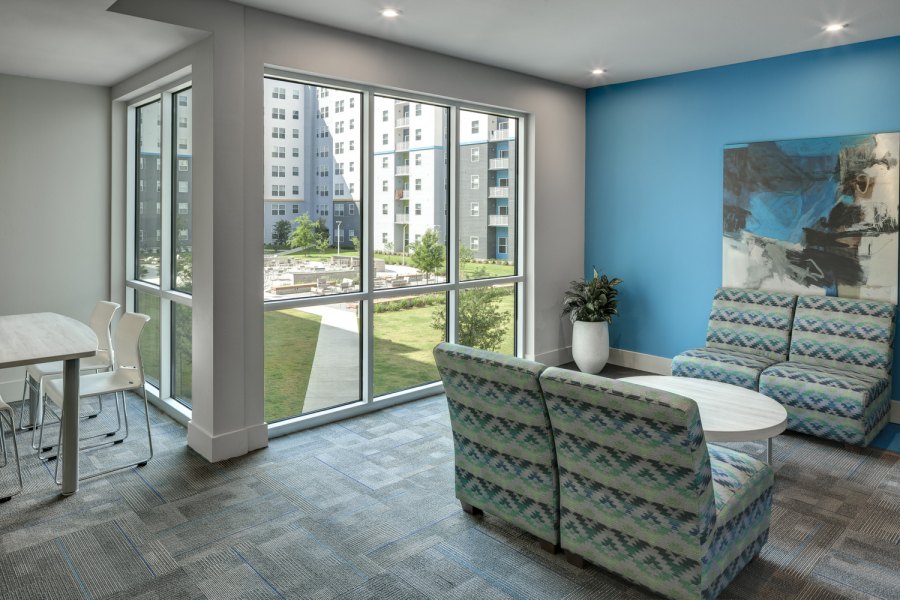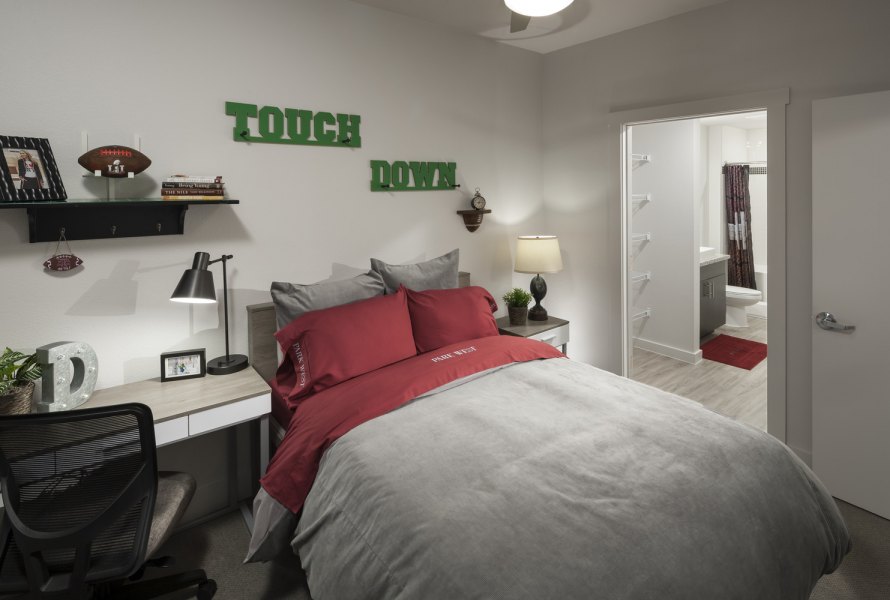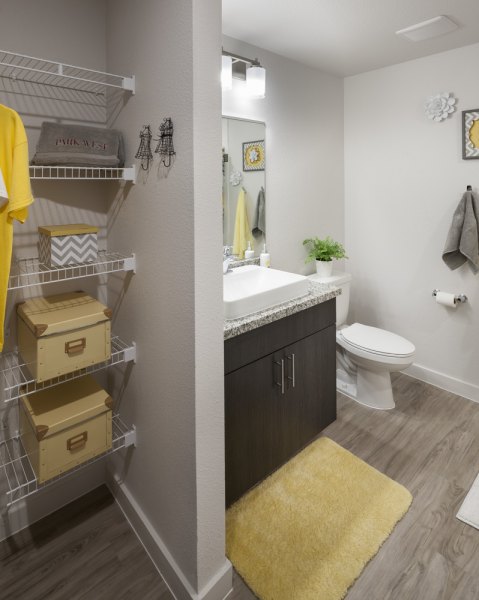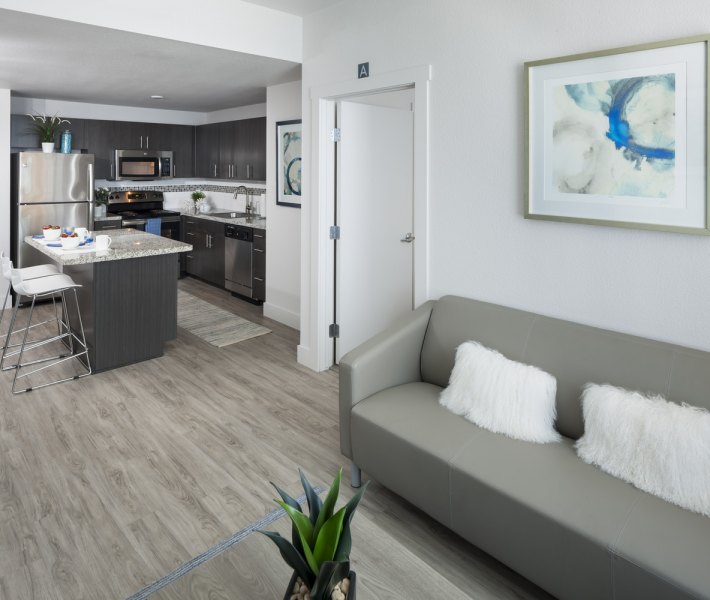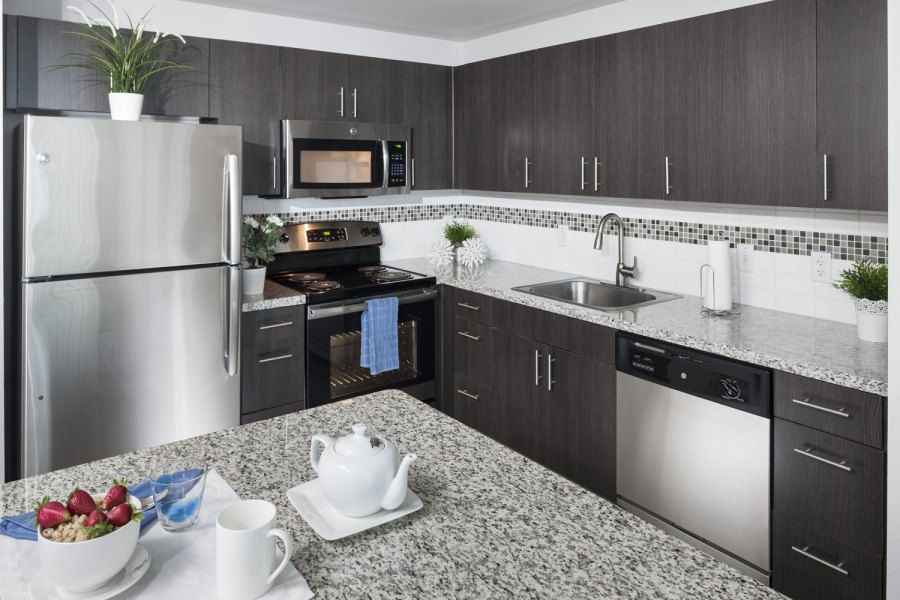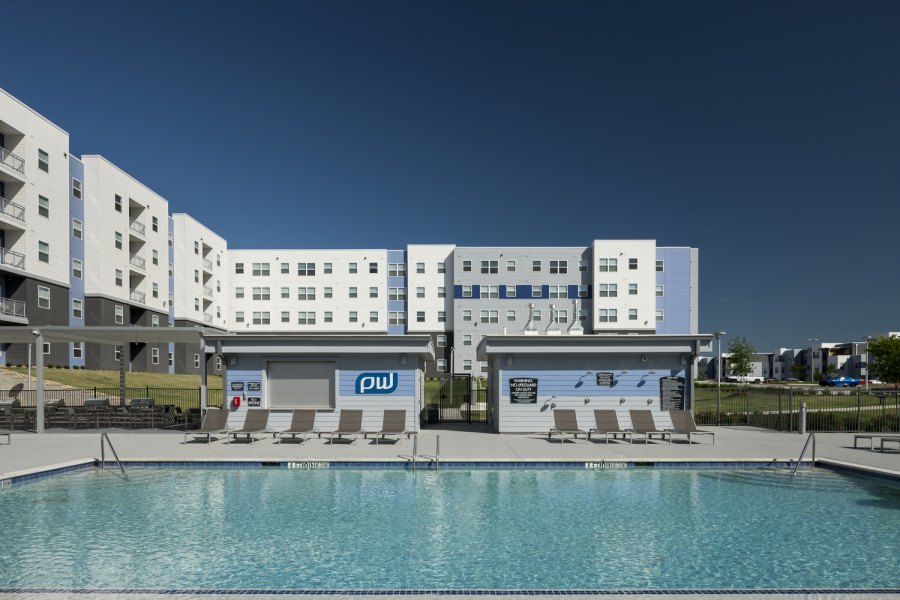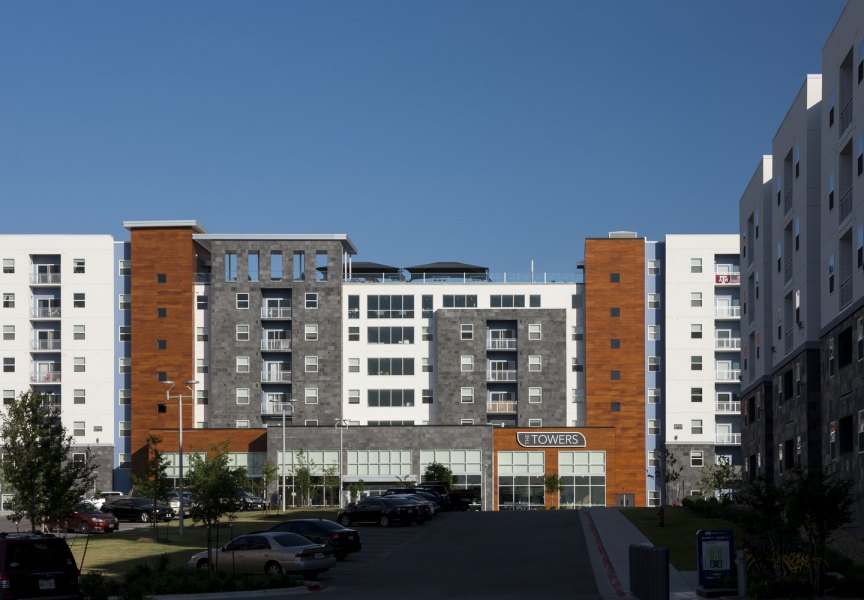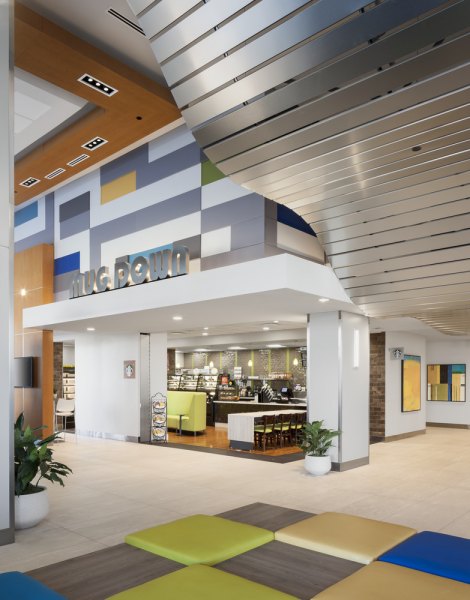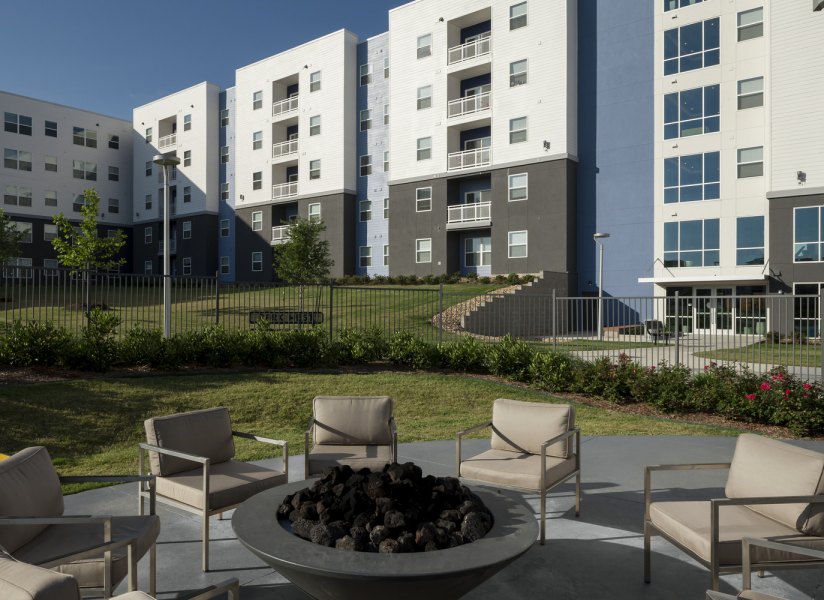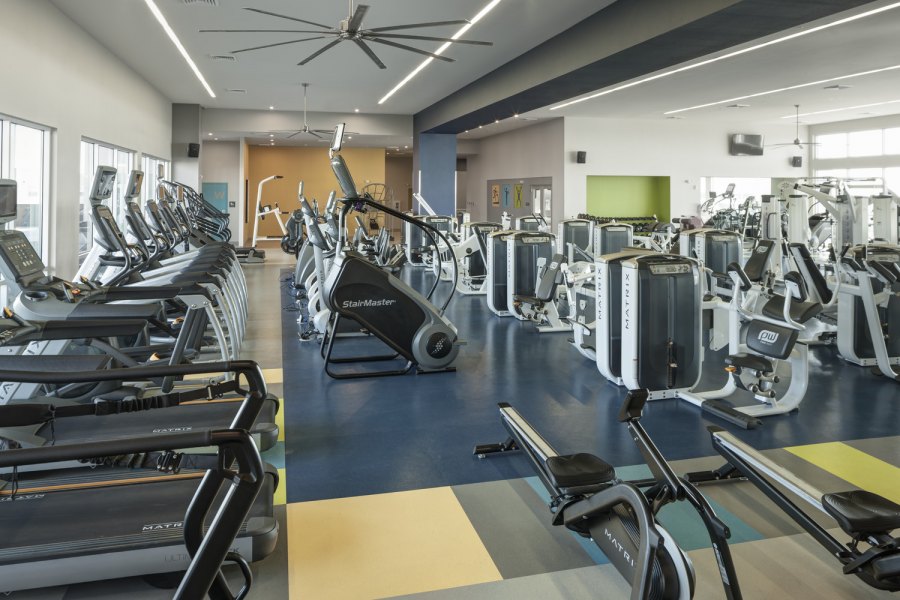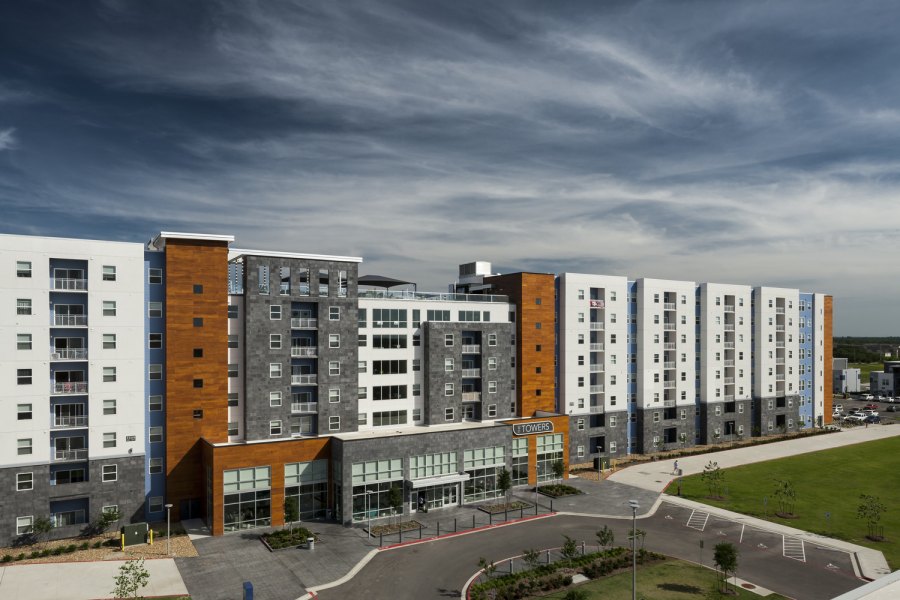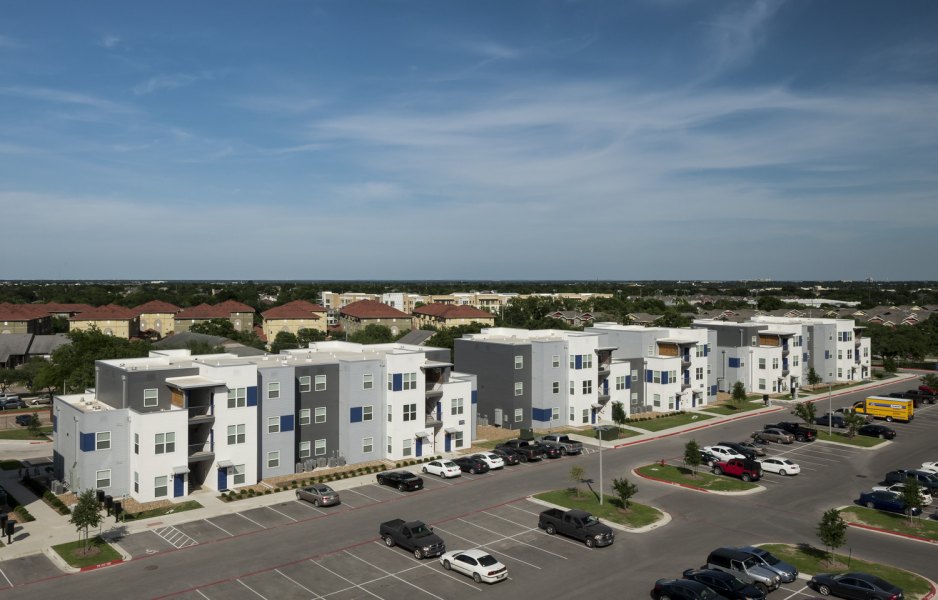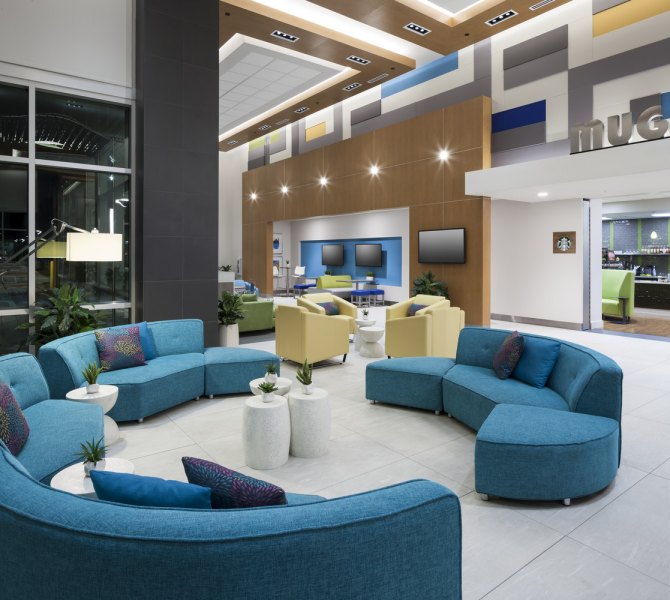 Texas A&M University Park West Development
Park West is a new 3,410-bed, apartment-style P3 luxury student housing development located on 48 acres near Texas A&M's main College Station Campus.
The project has a central entry boulevard located off George Bush Drive, linking the development back to campus to the north. Due to the size of the development, additional entries to the surrounding roads are available to the west and south. The development includes three major building types: 12 three-story walk-up apartment buildings with 36 beds each, two five-story apartment buildings with 546 beds each, and one eight-story mixed-use apartment building with 1,886 beds.
Shaped in a "C," the five-story buildings have a central courtyard with ample green space, outdoor kitchen, fire pit, and beach entry pool. The common areas are appropriately sized for the building, with office support space, a study lounge, activity area, fitness room with views of the pool, and sky lounge with views of the campus to the north. Each building also includes a two-bedroom, two-bath staff unit and maintenance support area.
The eight-story, mixed-used, mid-rise building is designed in the shape of the number eight, commonly referred to as the "Texas Wrap." Each wing is wrapped around a large enclosed courtyard and supports approximately 940 beds. Between the wings is a seven-level parking garage with approximately 1,200 parking spaces. On top of the garage is a large amenity deck that offers views of Kyle Field and includes a pool, cabanas, a couple small food and coffee shop venues, and a 14,000-square-foot fitness center. Common areas include the development's main office support space, four two-bedroom, two-bath staff apartment units, ground floor retail, a large two-story open lobby, study lounge, maintenance support space, and a large activity room on the seventh floor overlooking the development and the campus to the north.
The three-story walk-up apartments, commonly referred to as "The Flats," provide an economical alternative to the other three main buildings. These small buildings do not include any common areas, but students have access to the amenity deck pool and fitness center for a nominal monthly fee.
PGAL also provided full civil engineering services for the site, including the development and design of parking, access roads, utility networks/service to all buildings, drainage collection systems, and the detention pond. The civil scope also included grading and utilities for the courtyard areas around the central buildings and ADA-accessible facilities for the entire property.
Features Include:
12 three-story walk-up apartment buildings with 36 beds each
Two five-story apartment buildings with 546 beds each
One eight-story mixed-use apartment building with 1,886 beds