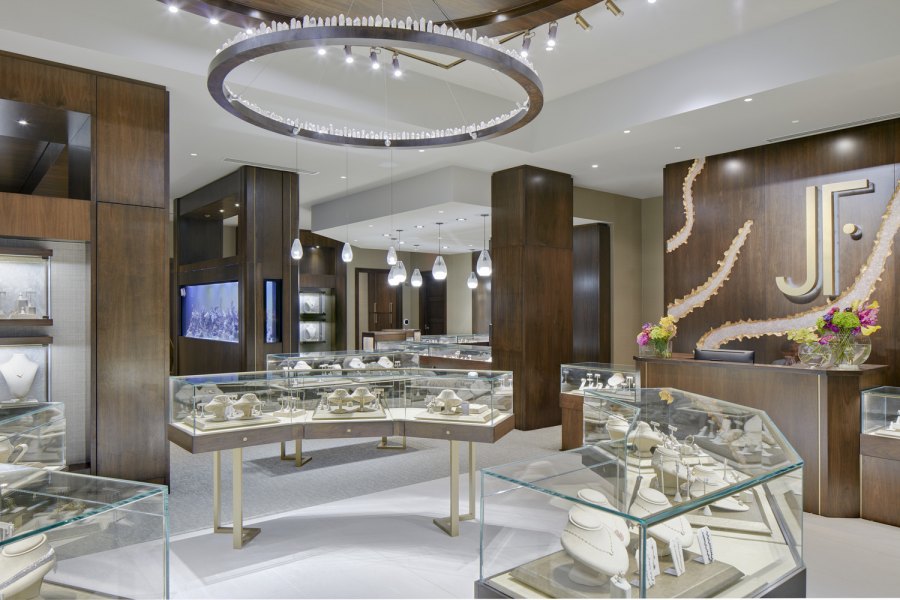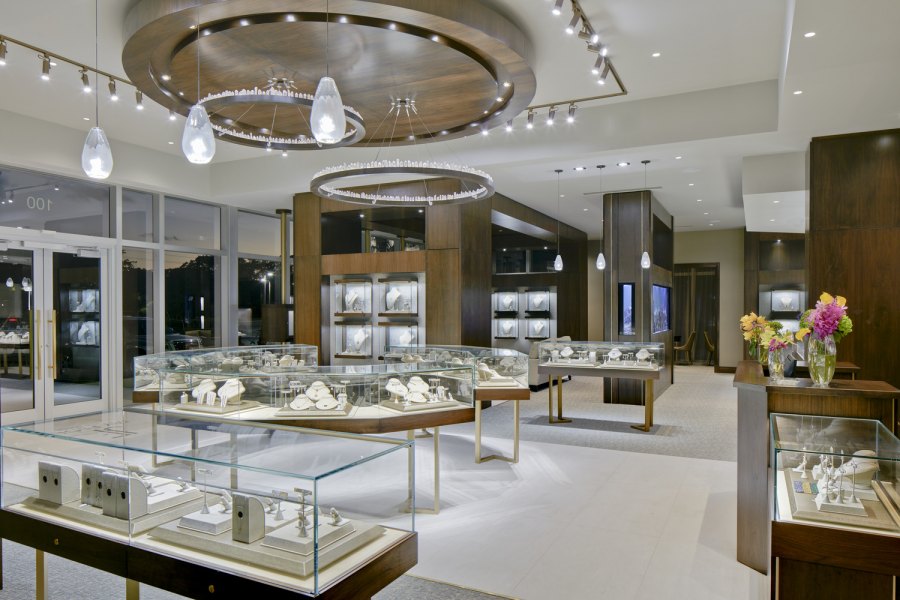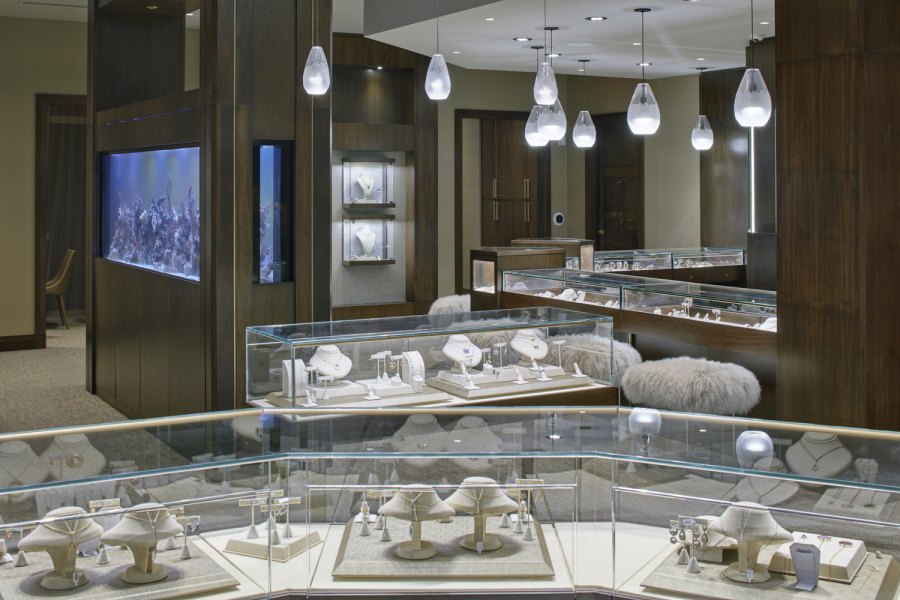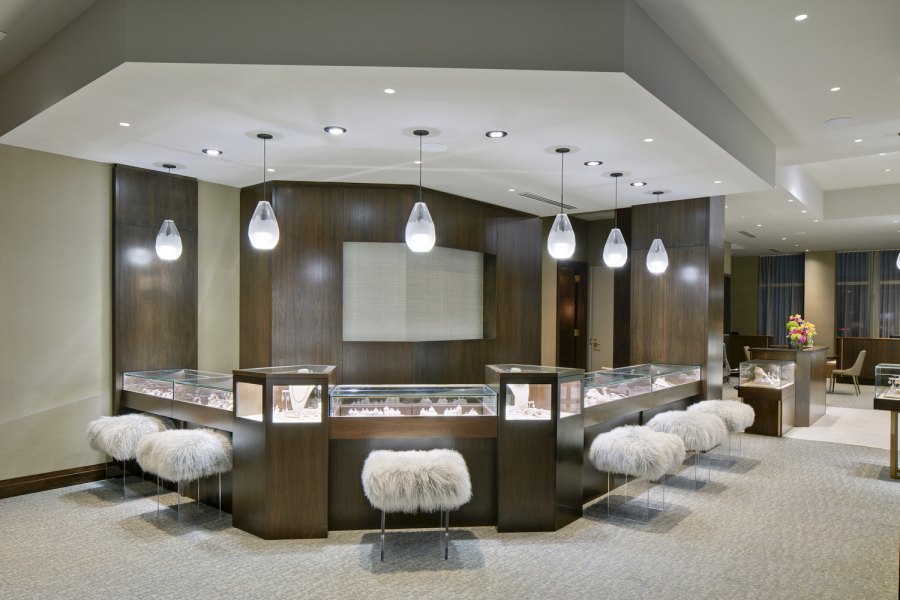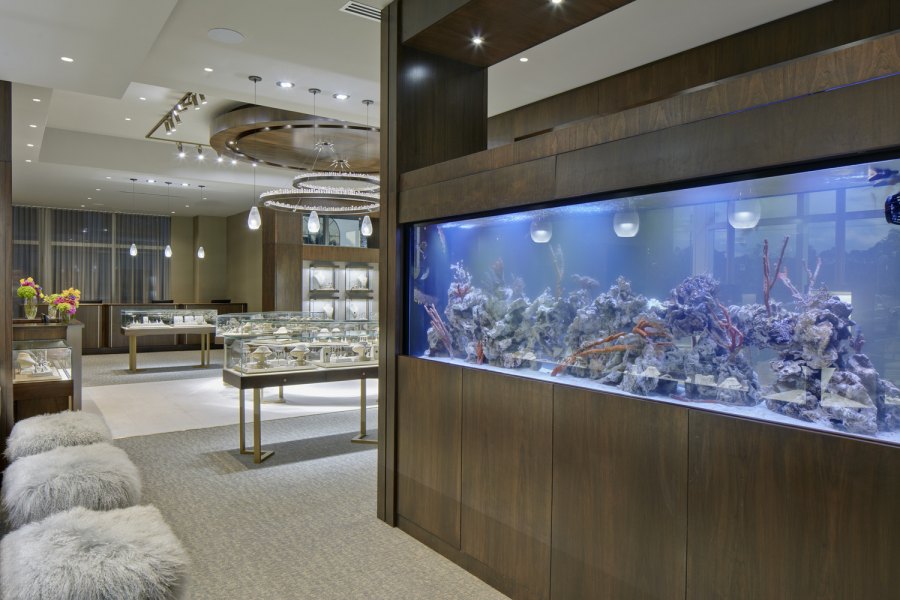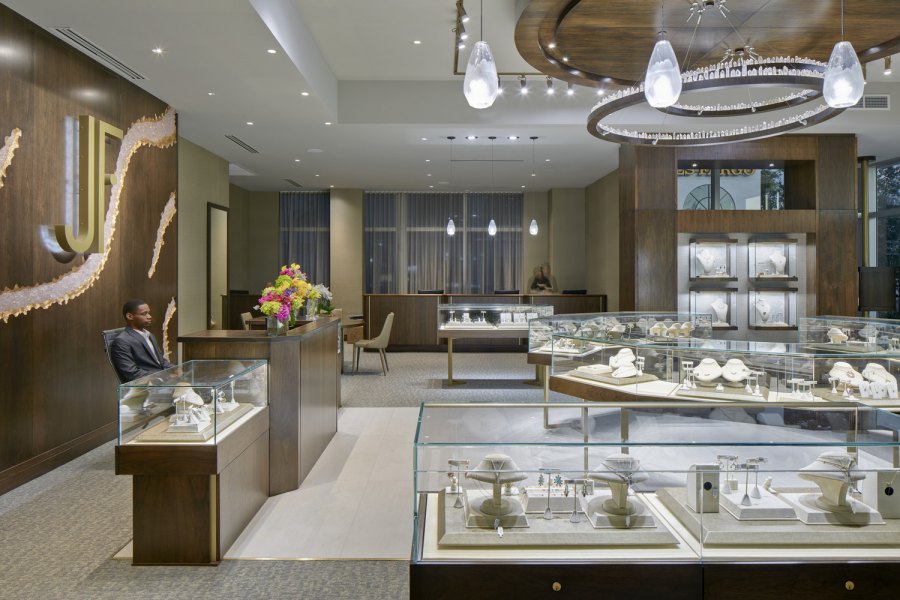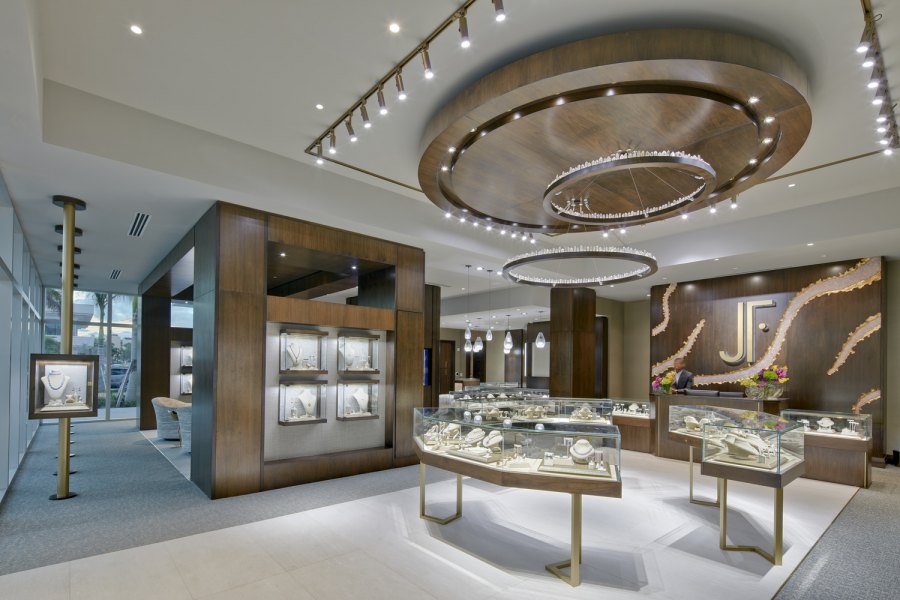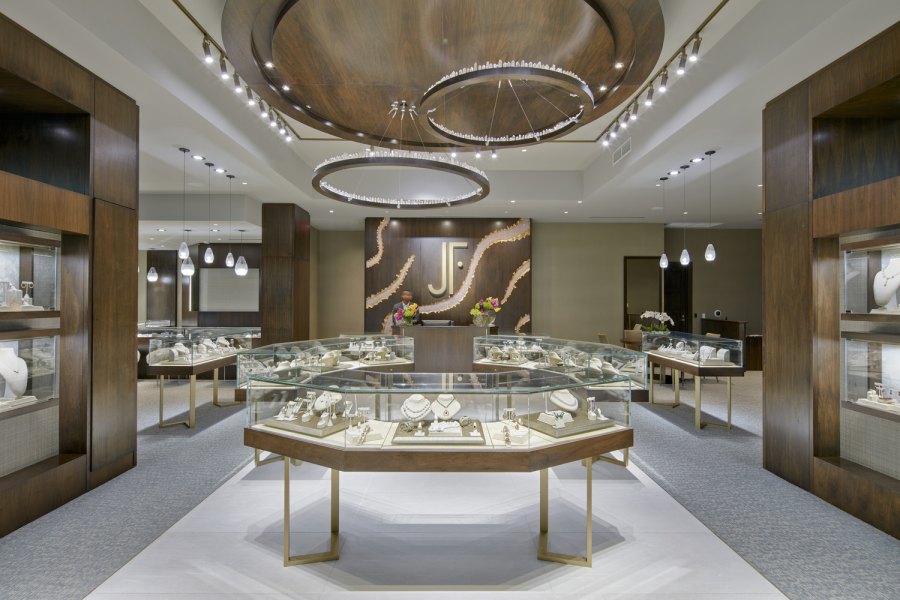 Jay Feder Jewelers
This high-end retail project includes approximately 4,000 square feet of interior space with a retail showroom for bridal jewelry, fashion jewelry and watches, customer lounge, back-of-house office area, and secure vault.
The design for the new showroom and associated support space is a cross between an intimate, comfortable living room and the clean lines and details of an art gallery. As one approaches the store, they are treated to a custom millwork storefront display that pivots on a central axis to provide views to passersby but also attend to the clients inside. Once in the store, clients experience 4000k lighting selected to enhance the clarity and brilliance of the jewelry. A neutral color scheme also assists in making the jewelry the main attraction with warm wood tones and porcelain tiles, creating an inviting space to browse.
Clients may shop or try on the merchandise in the larger gallery or move to more intimate viewing rooms for those who want the more personal attention. Shoppers can also see the jeweler at work via a window to the workroom or relax and discuss in the central coffee bar/beverage lounge adjacent to the 300-gallon custom seahorse saltwater tank.
The overall feel and design of the facility is a fresh twist to an often "stuffy" industry where all clients feel comfortable and welcome, no matter the budget or purchase.
Features include:
Custom millwork
Separate viewing rooms
Central client lounge with custom 300-gallon saltwater tank