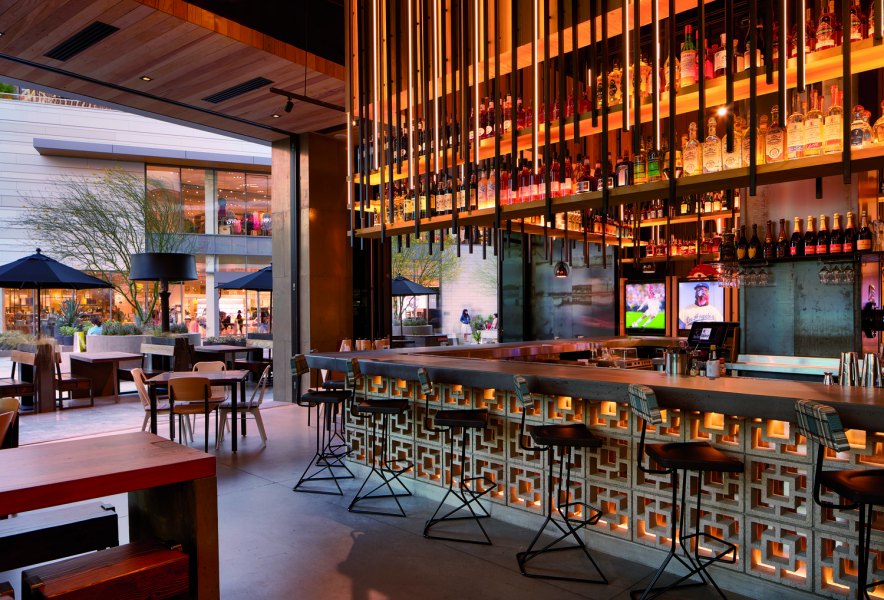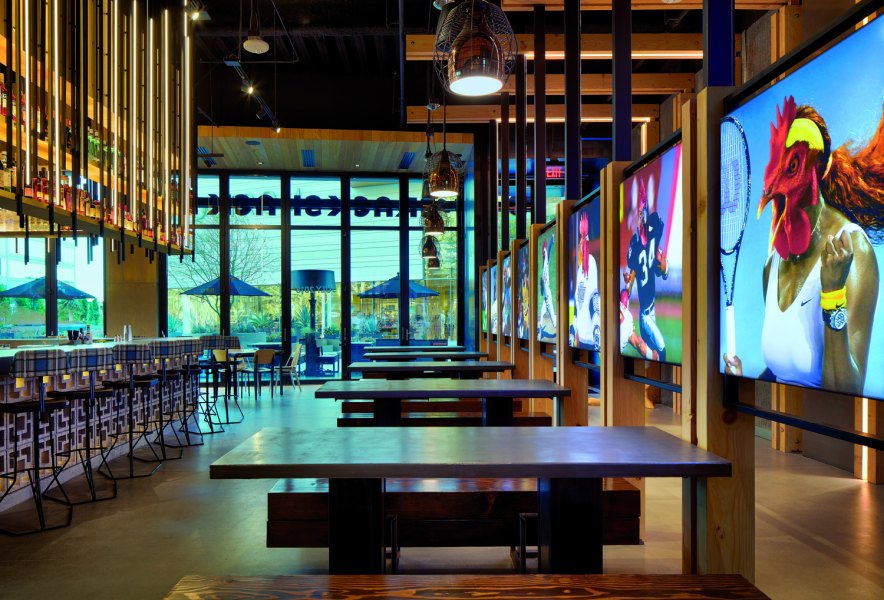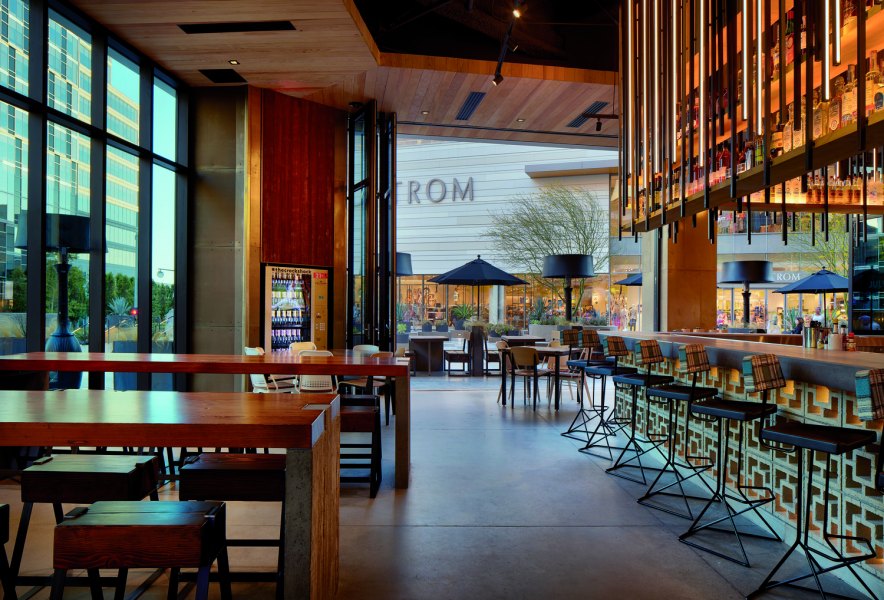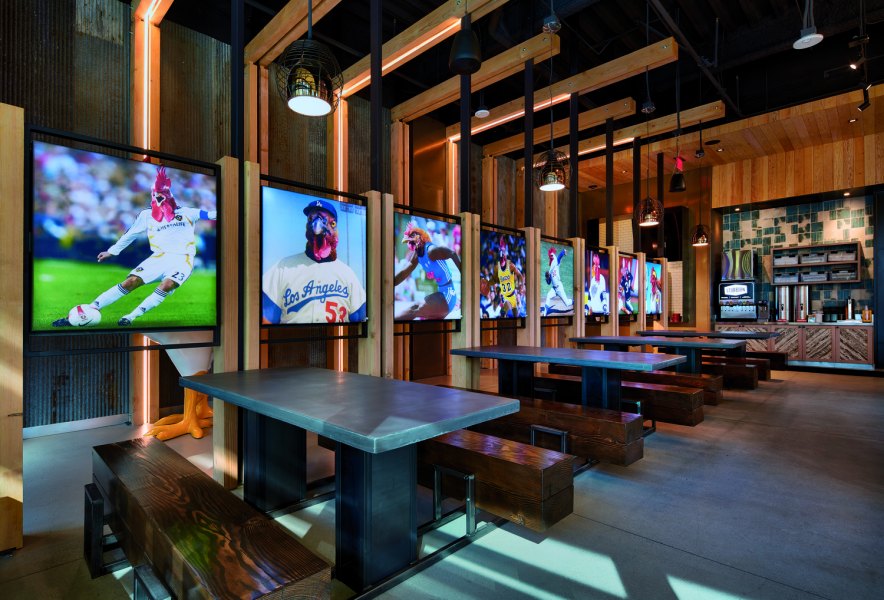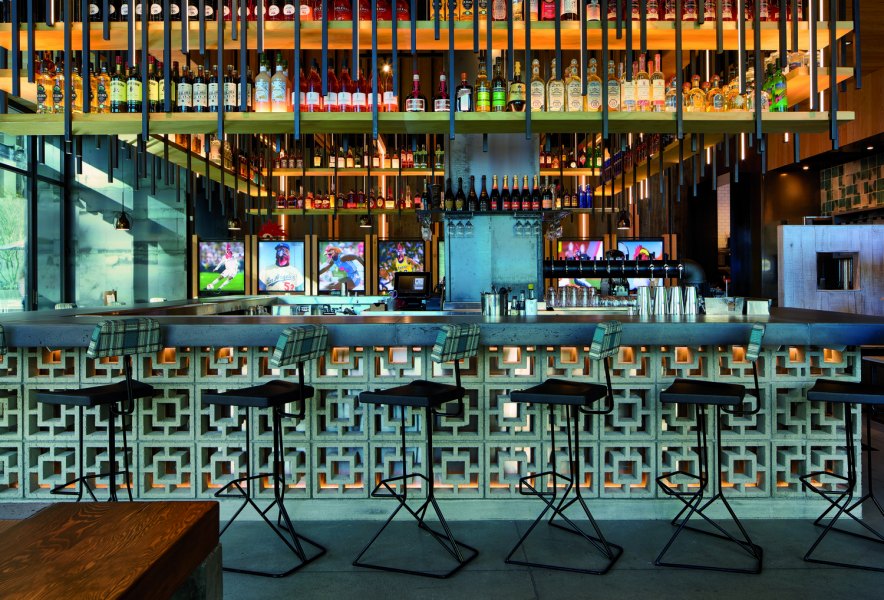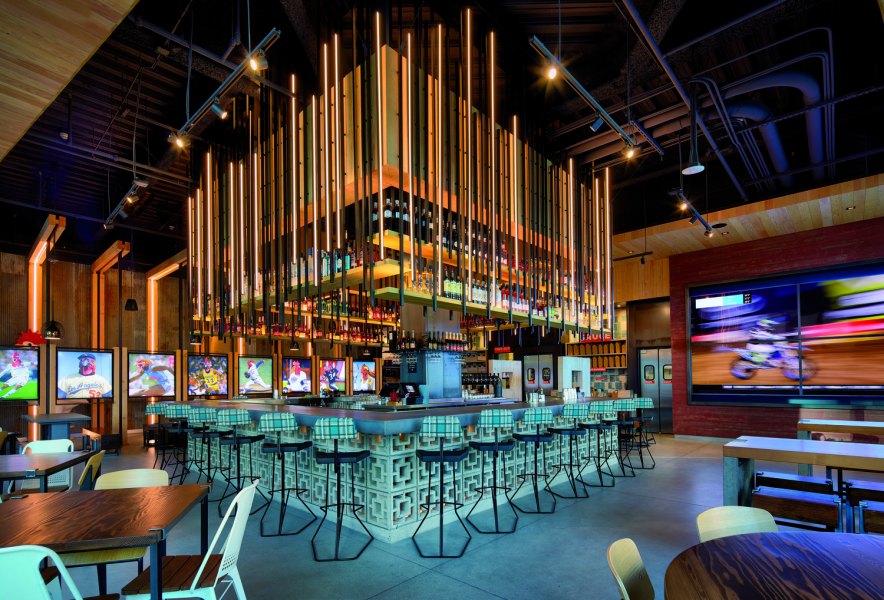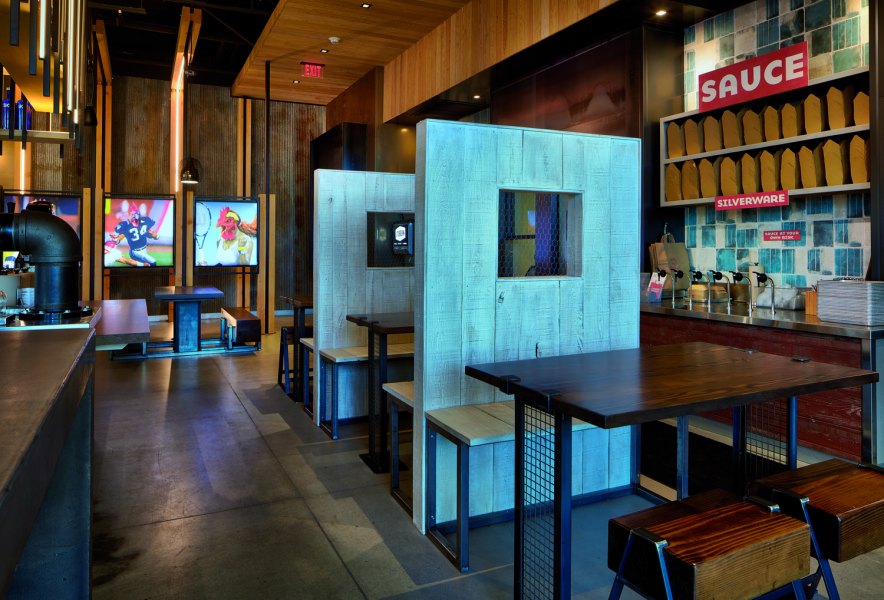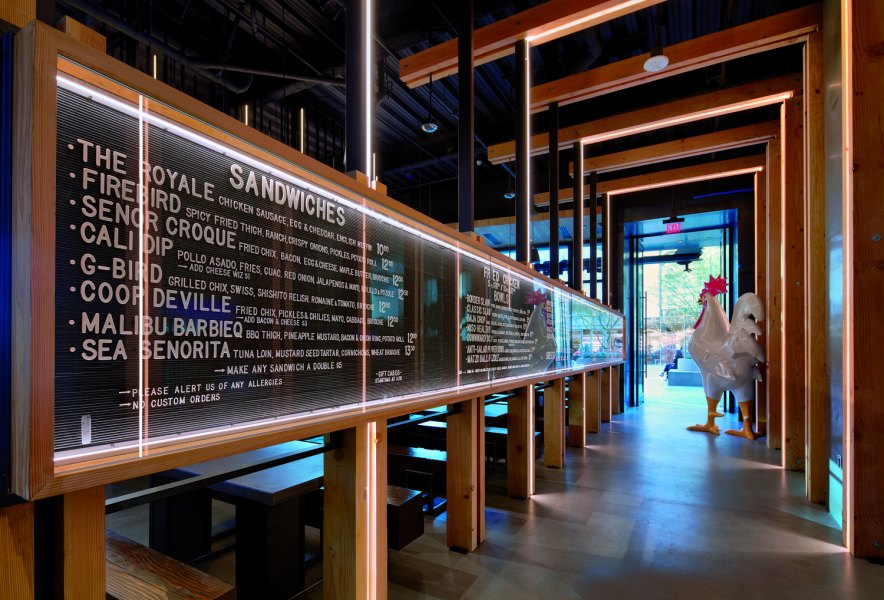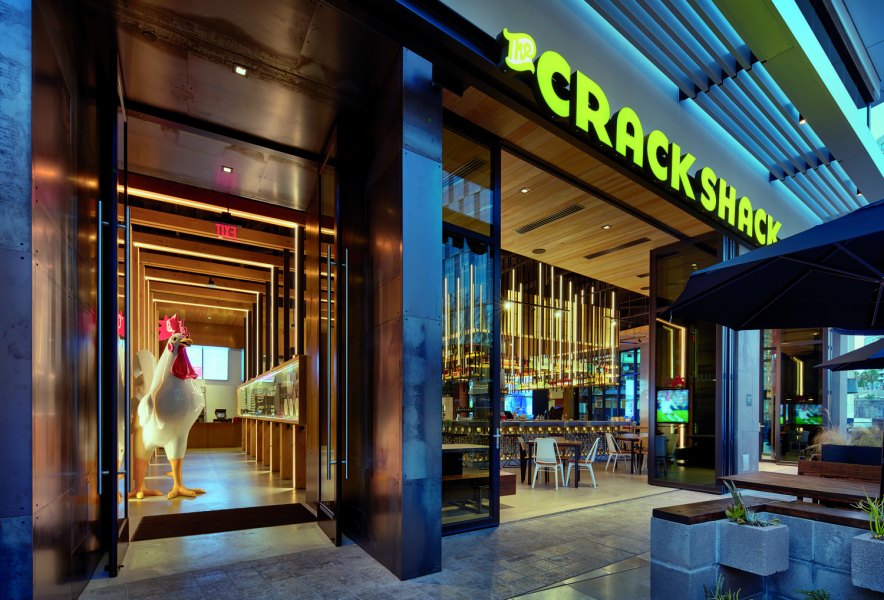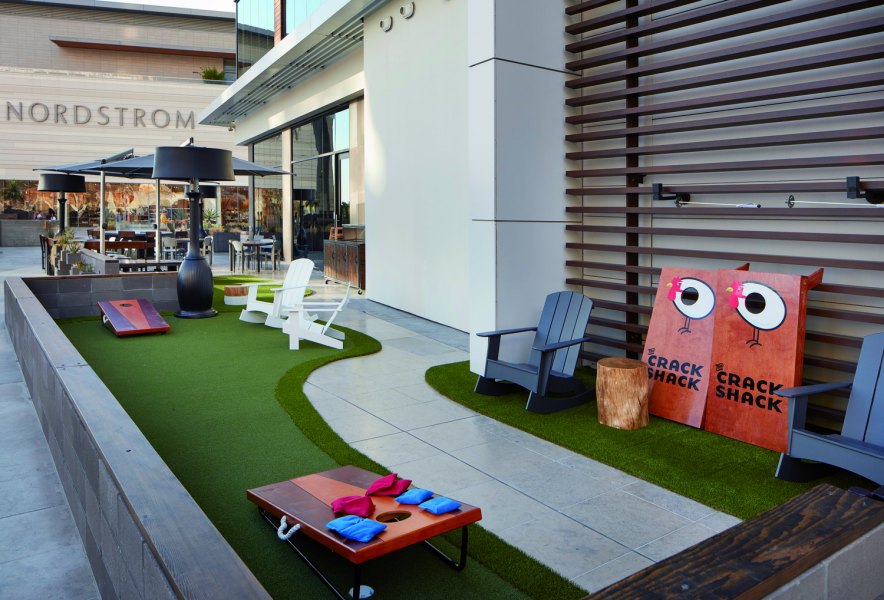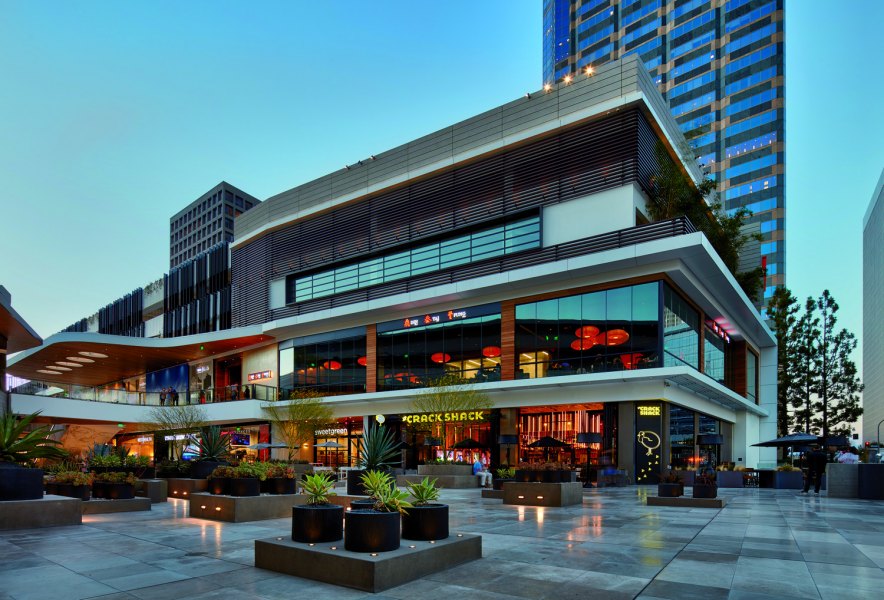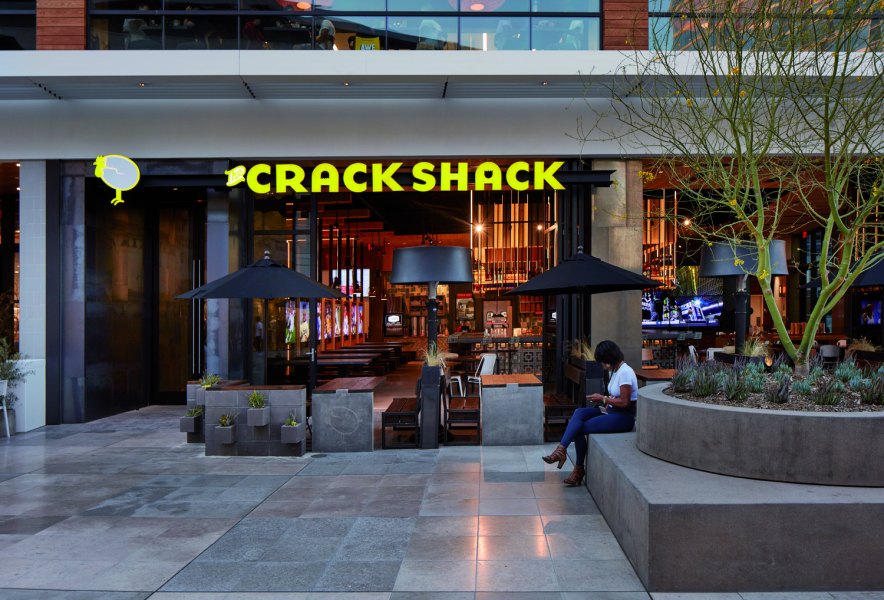 Crack Shack Century City
The first Los Angeles location for Crack Shack, the new restaurant is located at the famous Westfield shopping center. 
The 5,2000-square-foot eatery continues the casual yet chic vibe with a rustic farmhouse feel. Because the restaurant sits at the outskirts of the facility, the design was able to stay true to The Crack Shack vision and opens to extensive open-air space.  The custom artwork/murals by artist Matt Forderer, add a playful chicken twist to Los Angeles sports. A highlight of the restaurant is the city's first Moet & Chandon vending machine - a sure fire compliment to the restaurant's five-star fried Jidori chicken menu.
Communal seating and a large outdoor patio with room for games and flexible gathering are further highlighted by the suspended wood bar soffit detailed with tube steel rods, LED lights, and custom breeze block.
Features Include:
Custom artwork and murals featuring playful chicken-themed imagery.
Flexible private and communal seating for indoor-outdoor gathering.
User entertainment spaces and fixtures for patio games.