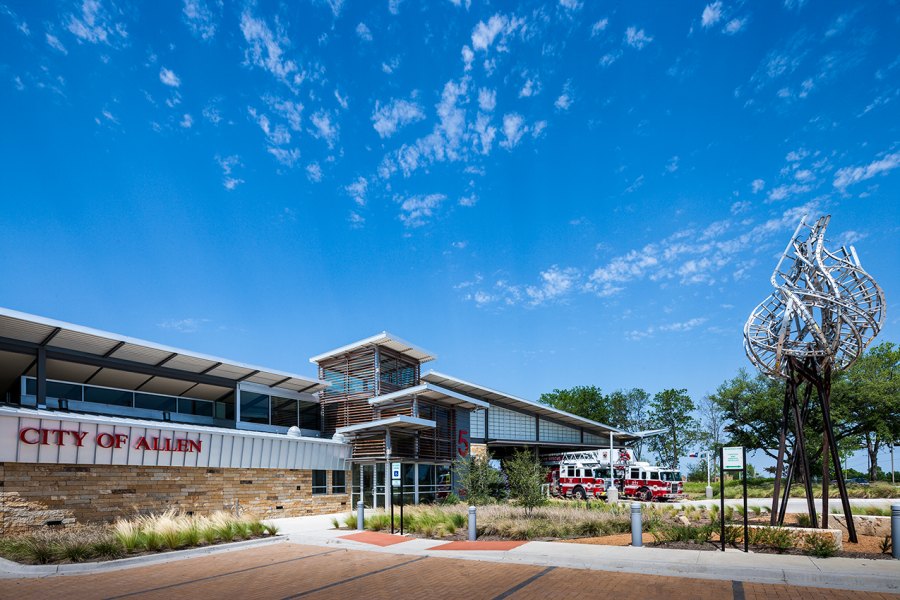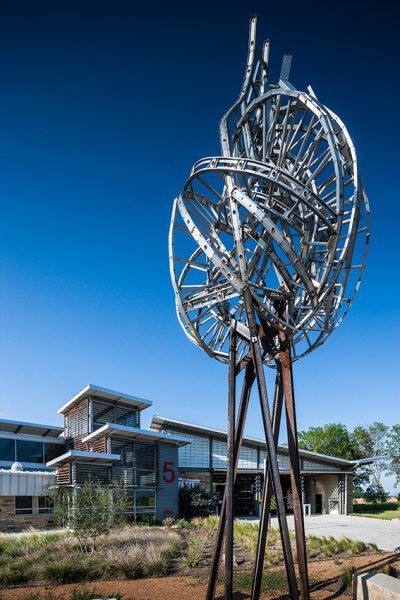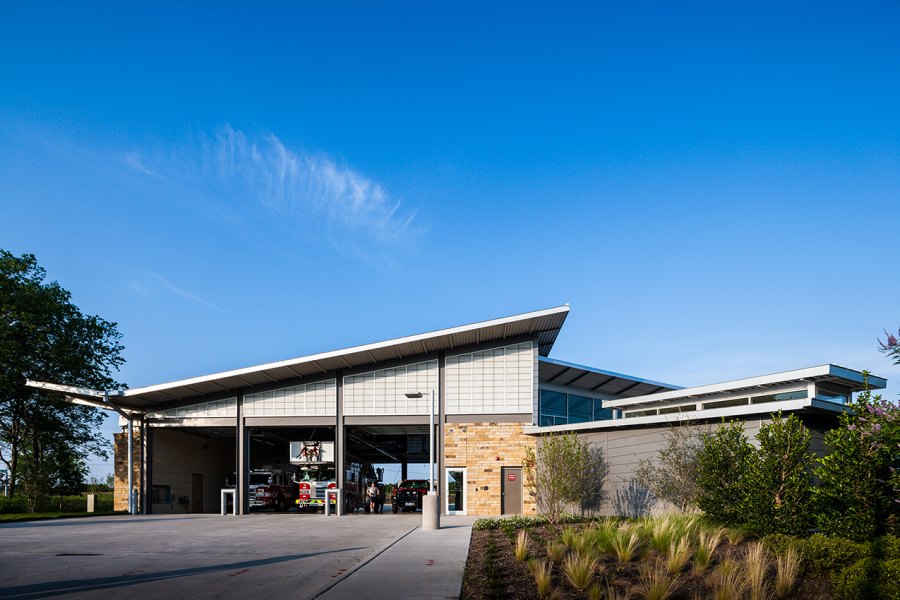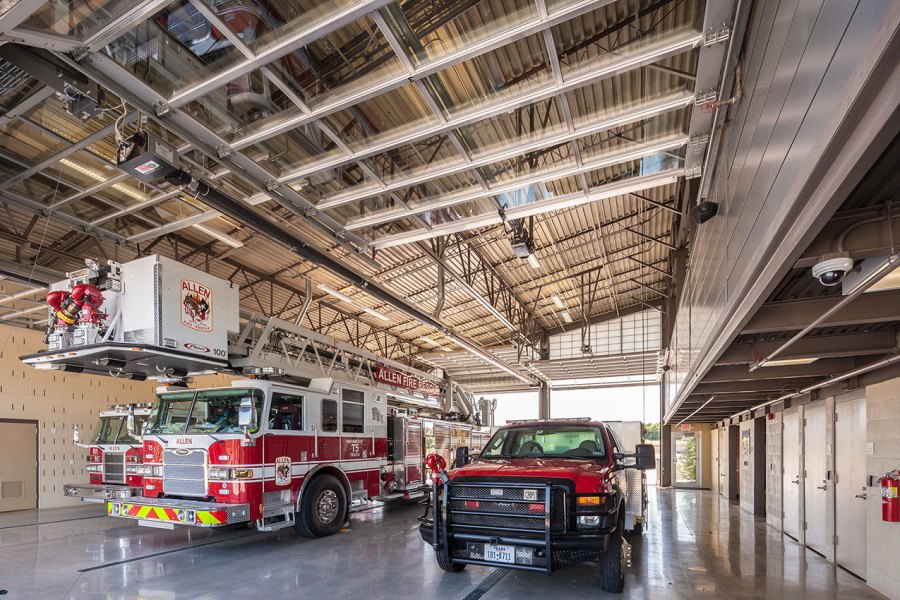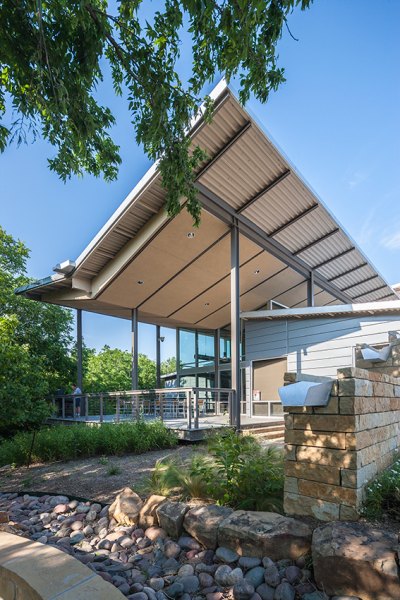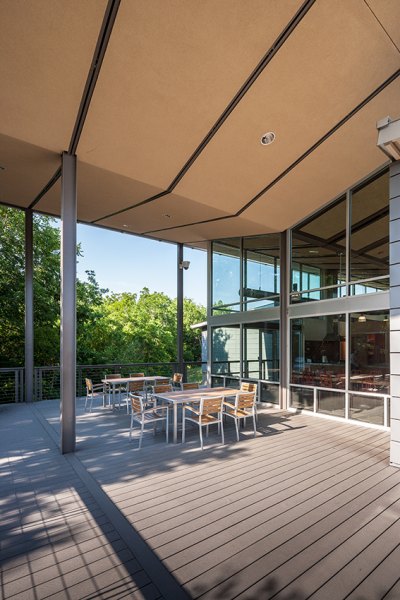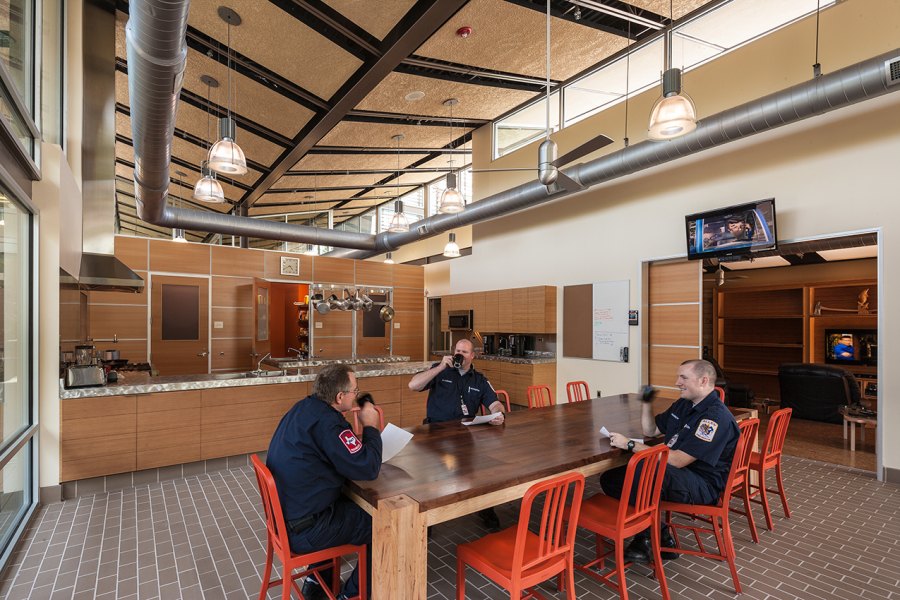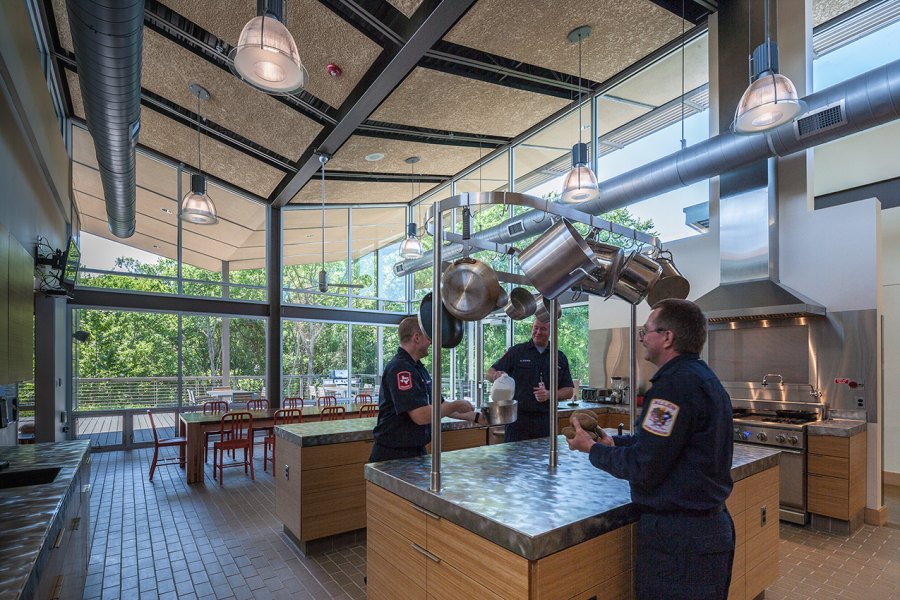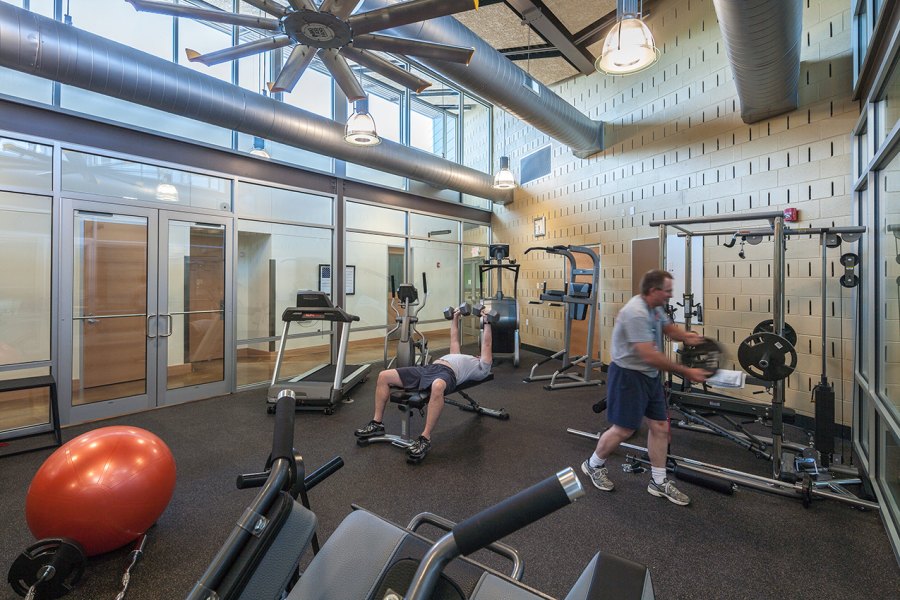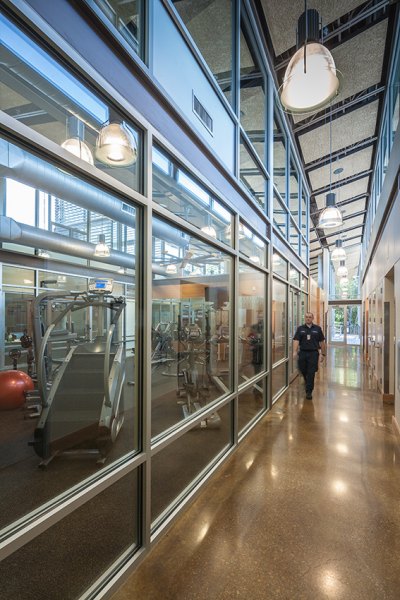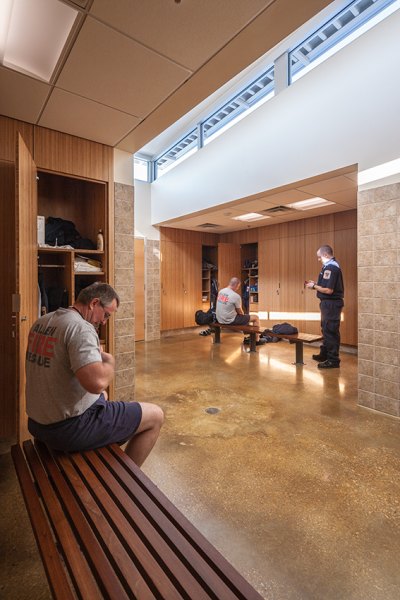 City of Allen Fire Station No. 5
Designed to accommodate eight firefighters at full capacity, this 10,500-square-foot, LEED Platinum-certified, three-bay fire station contains all the program spaces typical of a fire substation.
Planned as a prototype and learning tool for the City of Allen, the project pushes the envelope in terms of sustainable features. The station was designed to help the city understand green design options and the LEED Rating System, with an eye toward future city-mandated sustainable initiatives. The space also educates the public, with a didactic building available for tours and seminars.
The building's most prominent green feature is the inverted "butterfly roof." Visible from inside and out, the roof allows natural light to pour into public and semi-private areas of the facility from continuous north and south clerestory windows. The inverted roof is also designed to capture and harvest rainwater for landscape irrigation and fire equipment washing.
Features Include:
Geothermal HVAC system
Automated daylight harvesting
30,000-gallon rainwater storage system
46 percent reduction in potable water use indoors