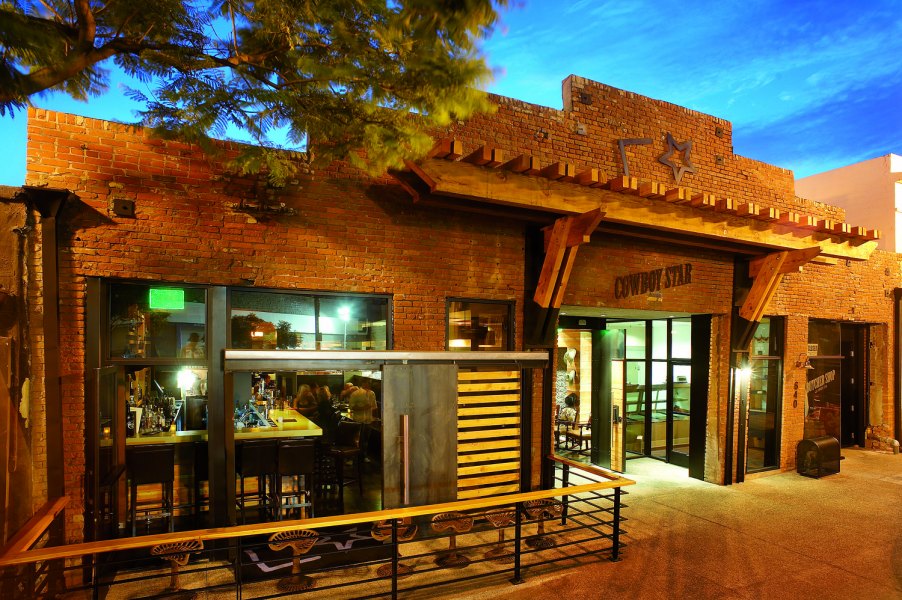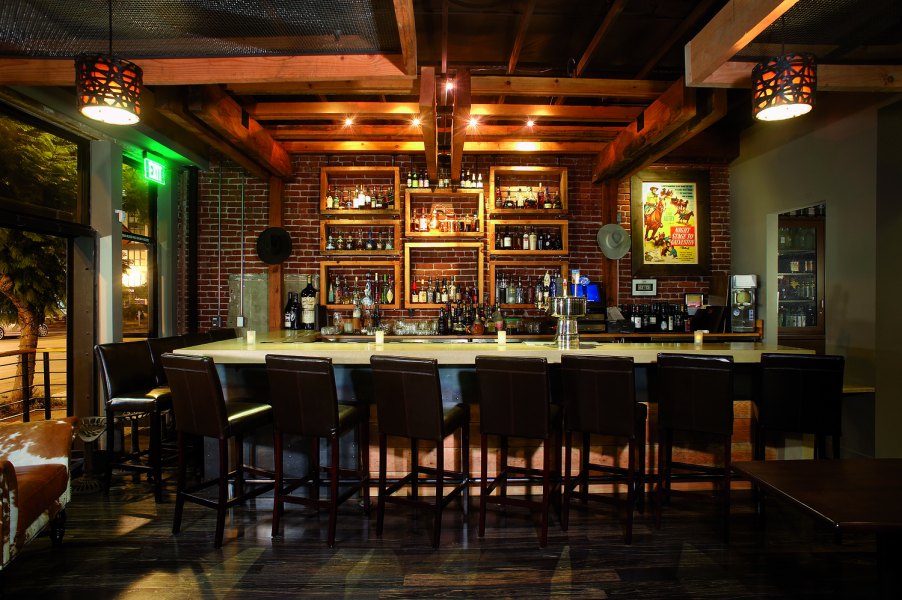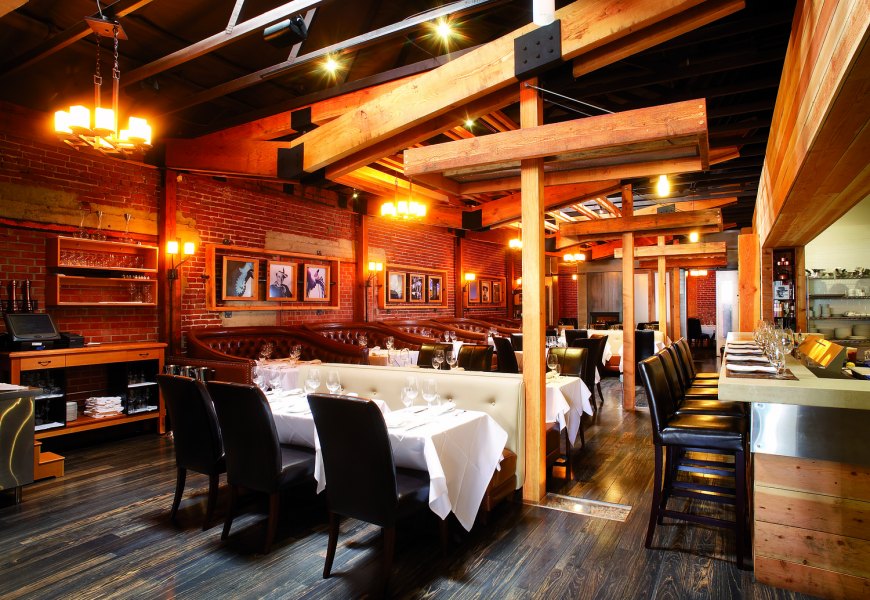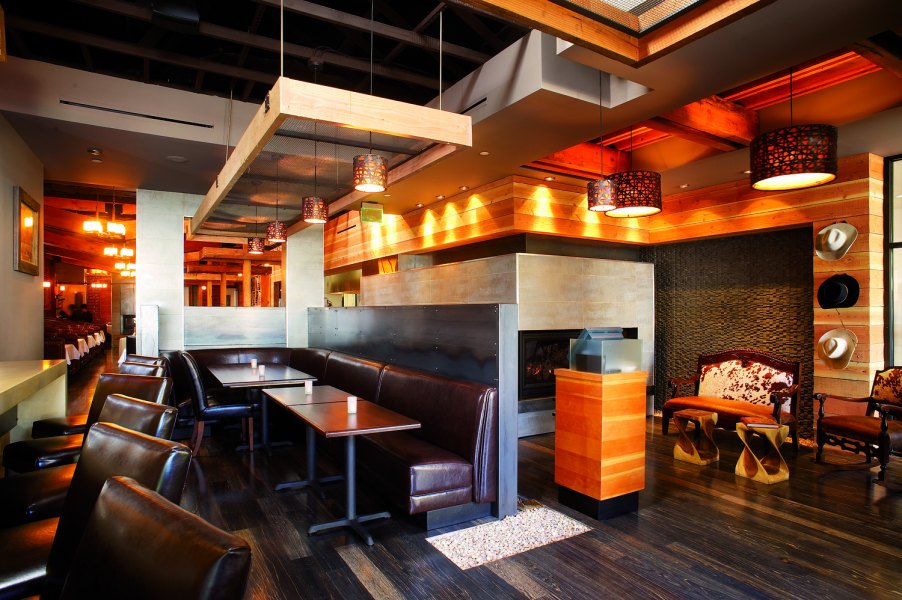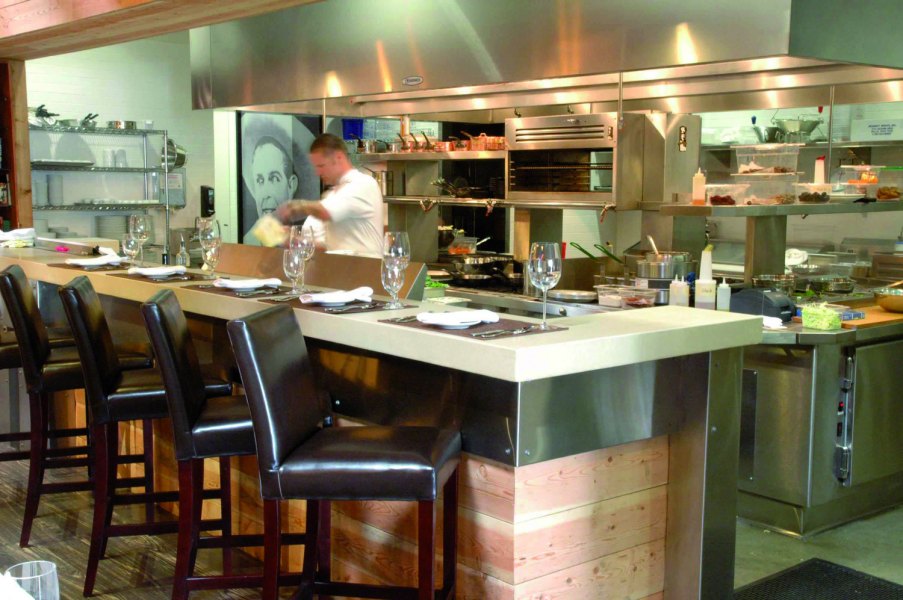 Cowboy Star
A classic chophouse in the heart of downtown San Diego, Cowboy Star brings the spirit of a west Texas ranch to Southern California.
The 5,000-square-foot facility features a display kitchen and custom architectural elements such as sculptural canopies, casework, and a blended variety of built-in-furniture. Custom detailing highlights the use of high-end materials such as leather, black patina hot-rolled steel, stainless steel, stained concrete, wood floors, and resin panels. Exposed brick walls, and a variety of vintage cowboy décor pieces tie together the interiors, in a way that is neither kitschy nor overdone. A stunning display kitchen while an intimate bar and outdoor patio greet guests as they enter the attractive, lively space.
Adjacent to the restaurant, a gourmet butcher shop offers retail customers prime meat selections and a unique culinary shopping experience, designed to complement the look and feel of the restaurant next door.
Features include:
Display kitchen with sculptural canopies and built-in furnishings

High-end finishes evoke a luxury throw-back Hollywood feel fused with Cowboy Western imagery

Adjacent retail space offering meat selections and gift shopping