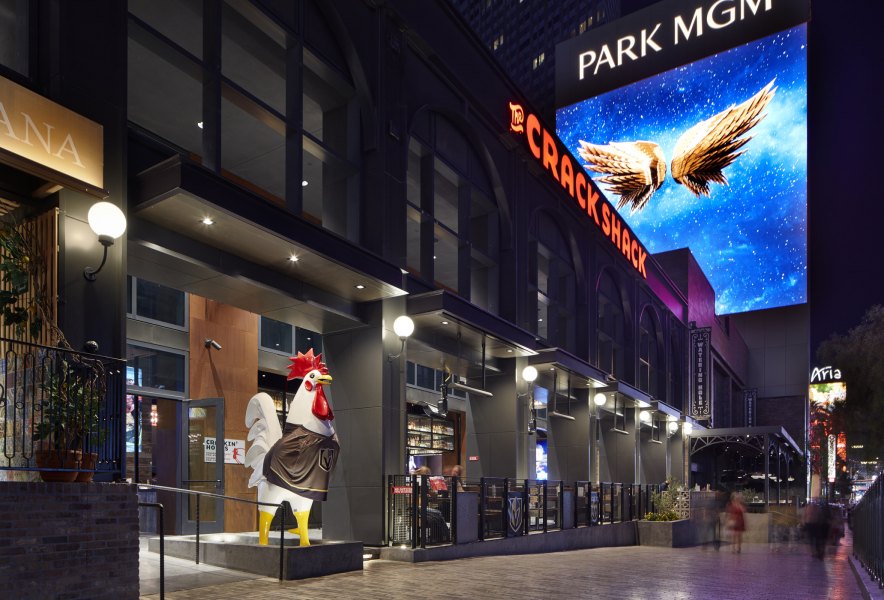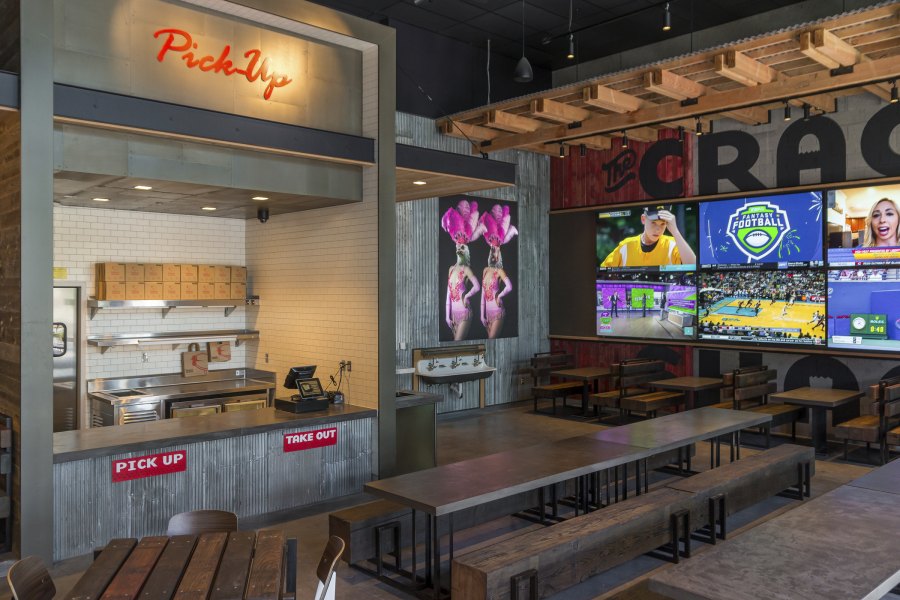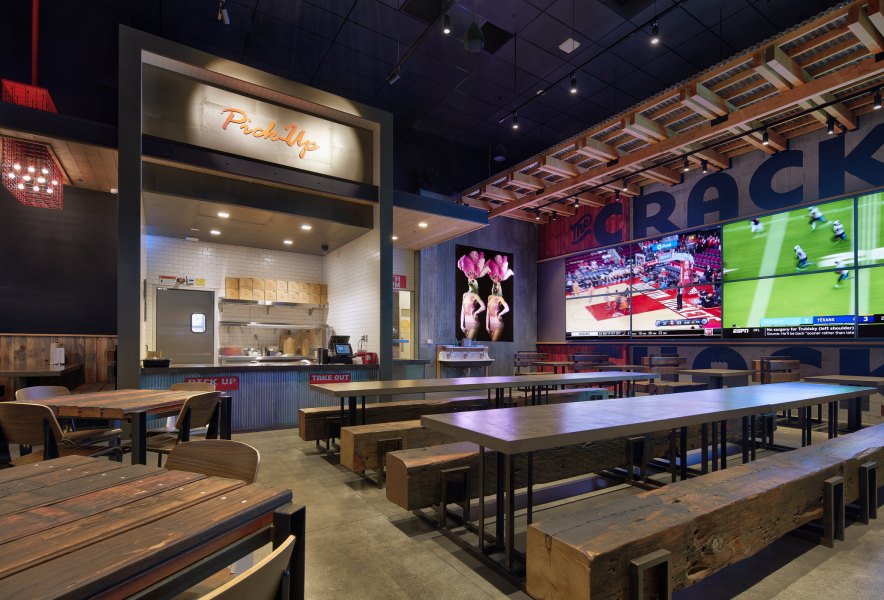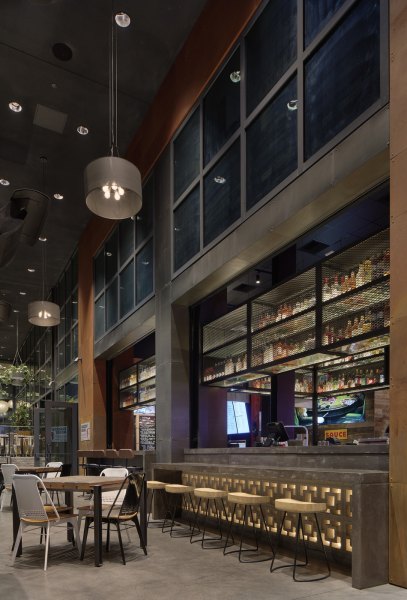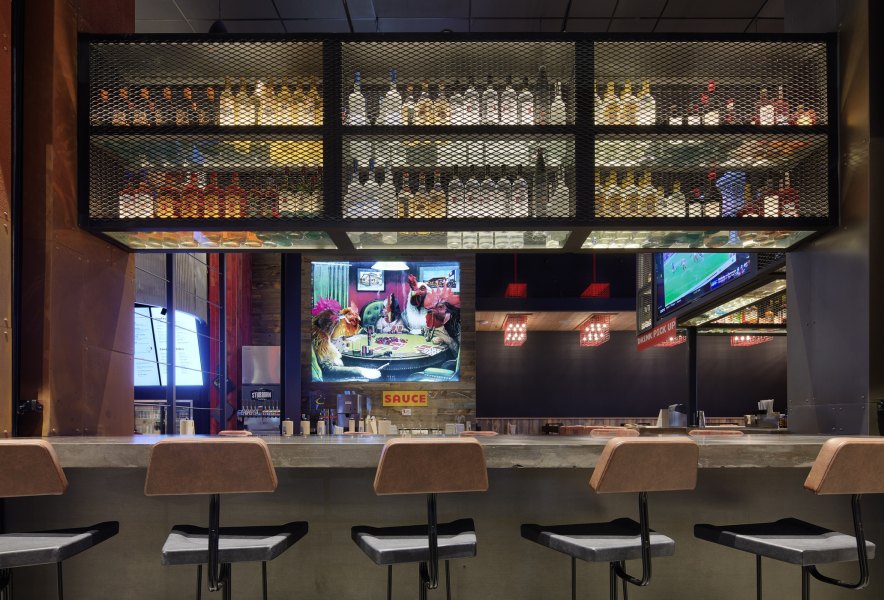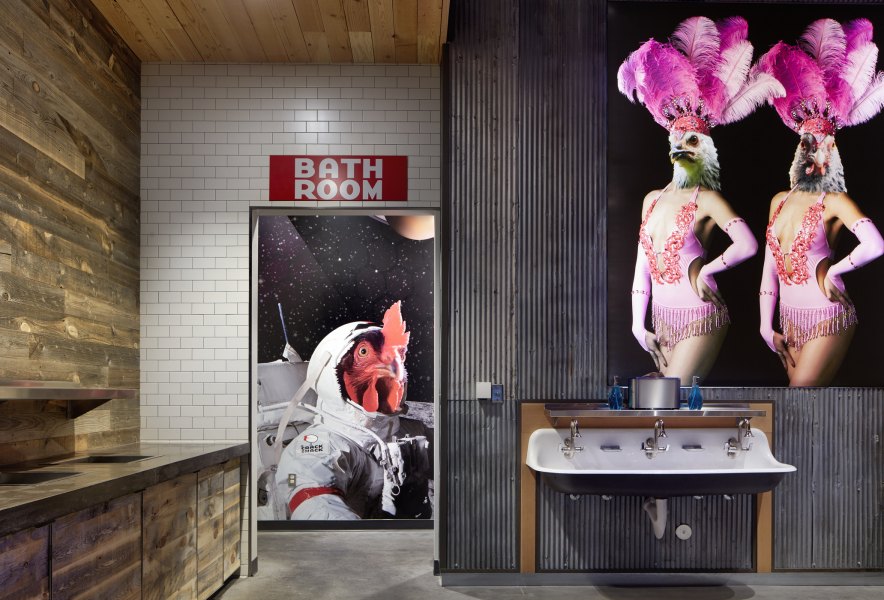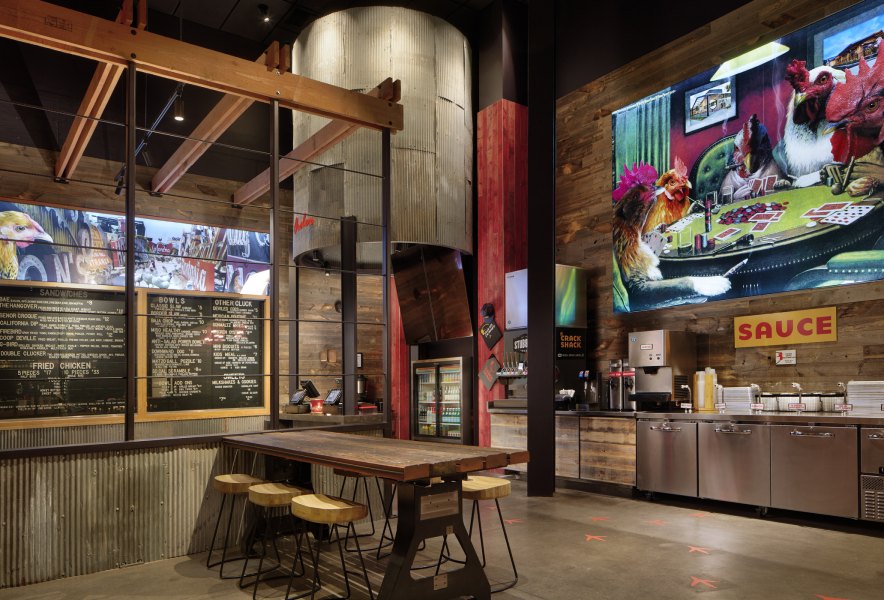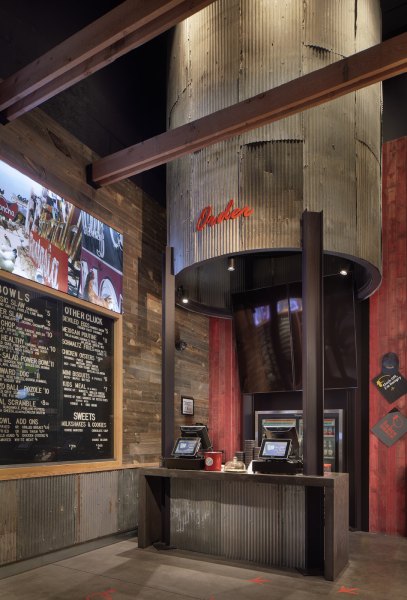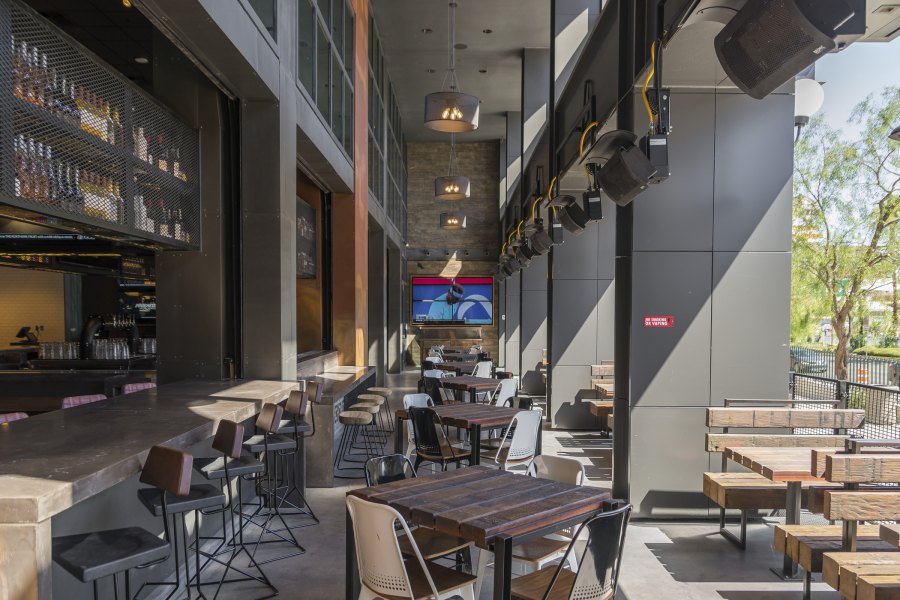 Crack Shack Park MGM
As the sixth location and first outside of California for the growing brand, The Crack Shack remains rustic farmhouse chic but with a Las Vegas flare.
Located at Park MGM adjacent to Eataly on the Las Vegas Strip, the 6,400-square-foot bar and restaurant features a fun and dynamic ambiance where guests can enjoy delicious food, drinks, and a relaxing, yet whimsical atmosphere. Roll-up storefront doors open to the bustling sidewalk, creating an indoor-outdoor feel when weather permits, not to mention optimal people-watching.
Interior finishes include reclaimed wood siding, Corten steel, and corrugated metal. Booths made using recycled redwood from a storage silo. The Crack Shack's signature larger-than-life rooster statue, Cluck Norris, sporting a Golden Knights jersey, welcomes patrons to "the coop" at the venue's Strip entrance.  Murals created by artist Matt Forderer showcase chickens at the Las Vegas neon graveyard, playing poker, and Las Vegas chicken show girls.
Features include:
Indoor-outdoor atmosphere to enjoy the Las Vegas Strip

Reclaimed wood throughout

Custom Las Vegas-themed murals