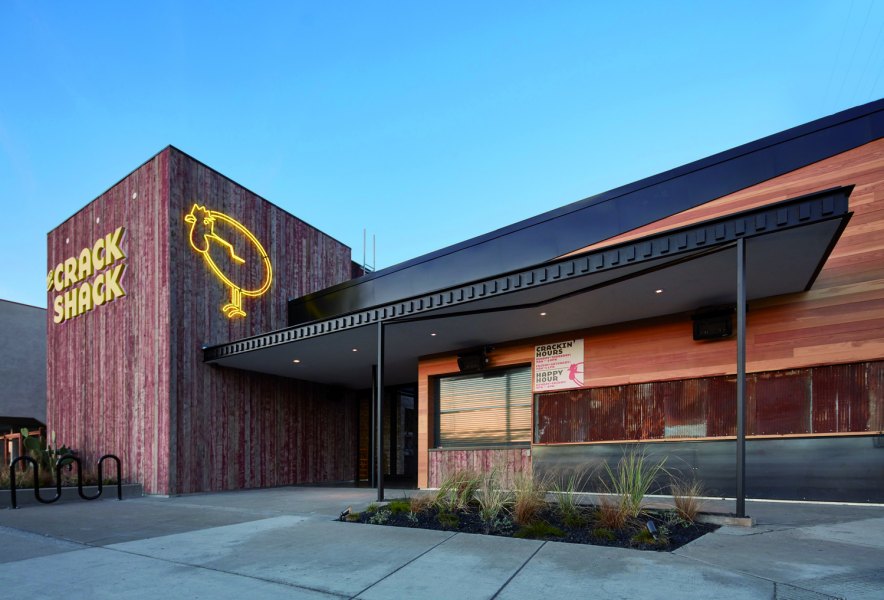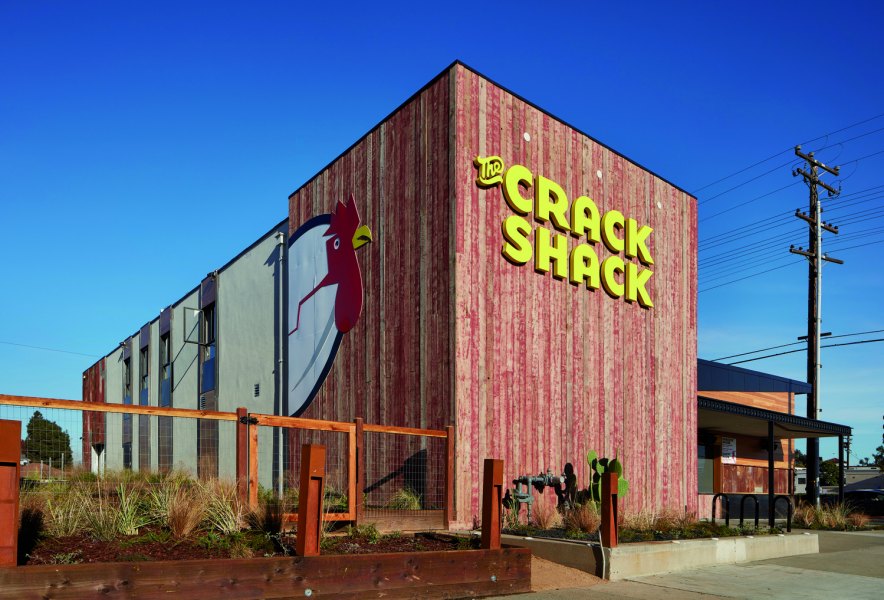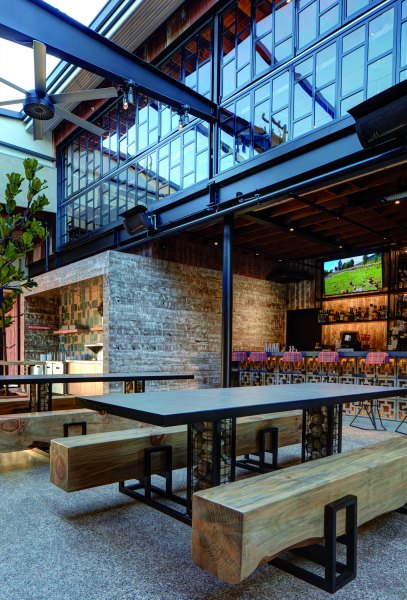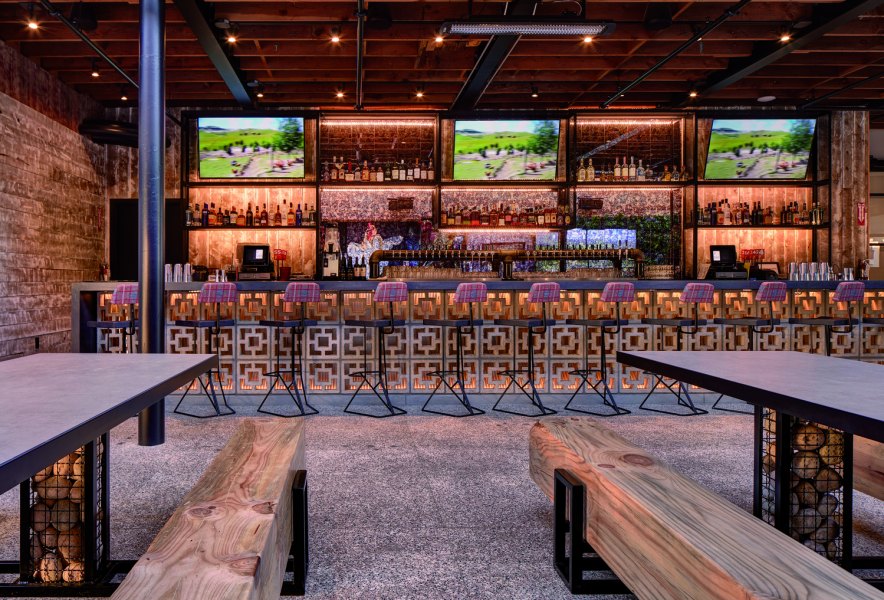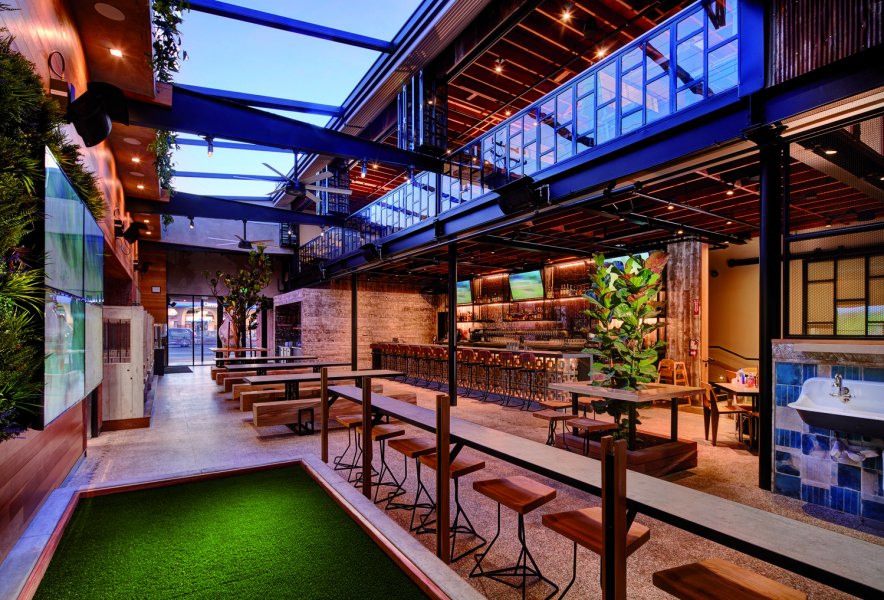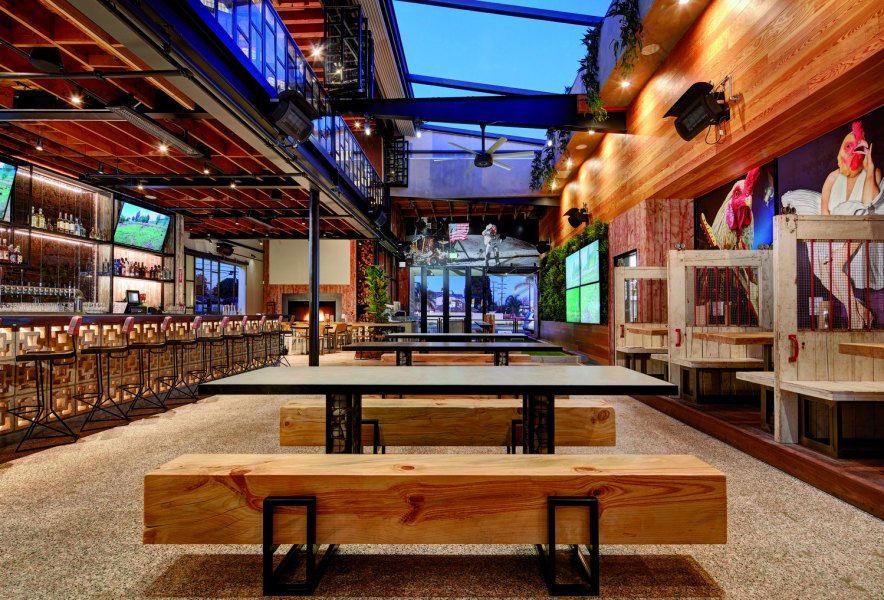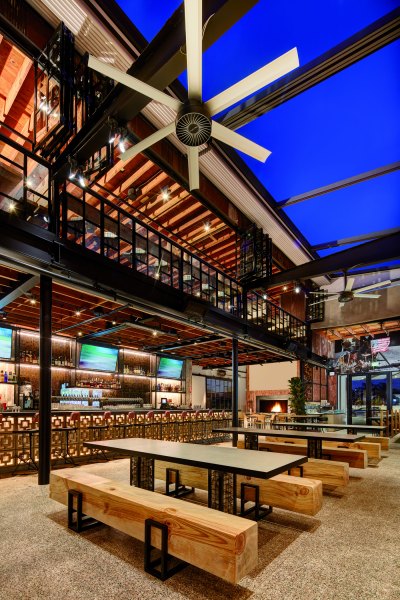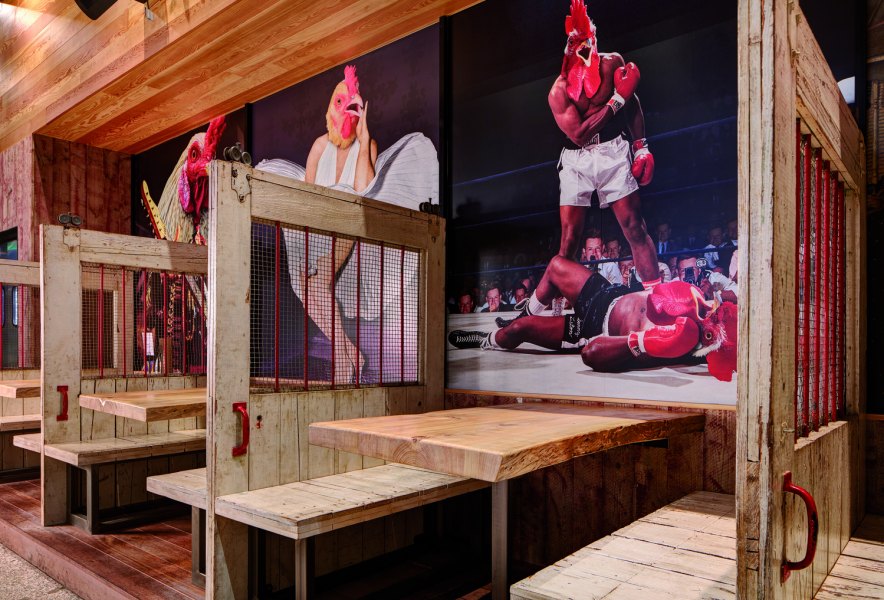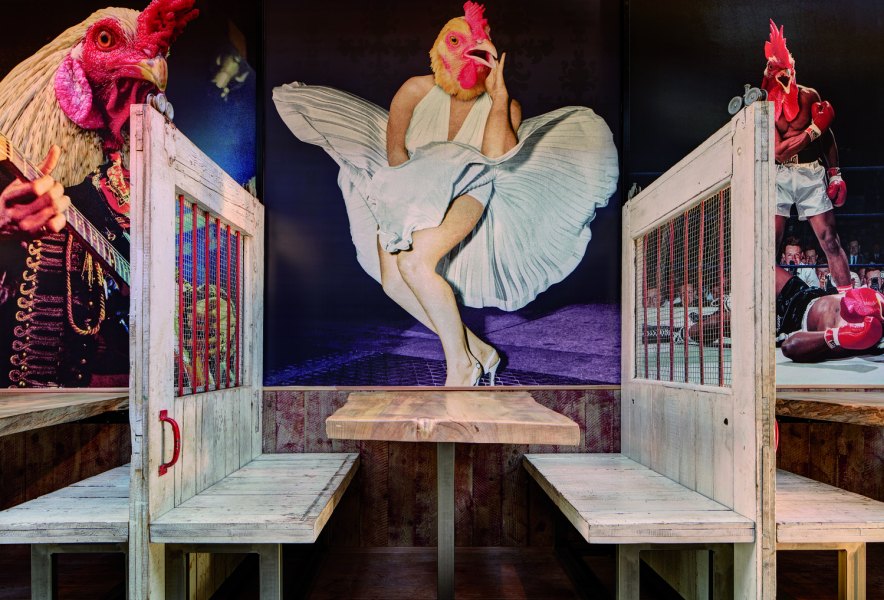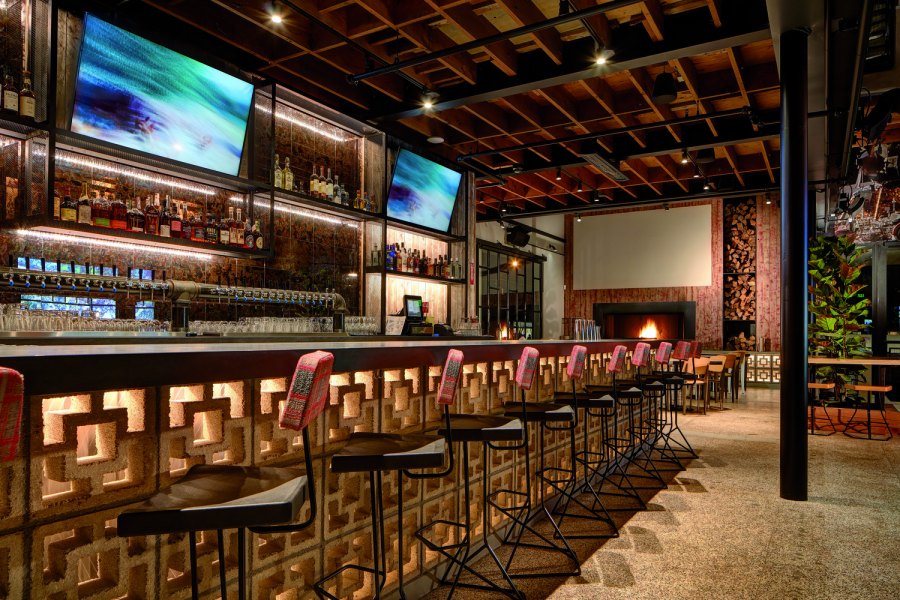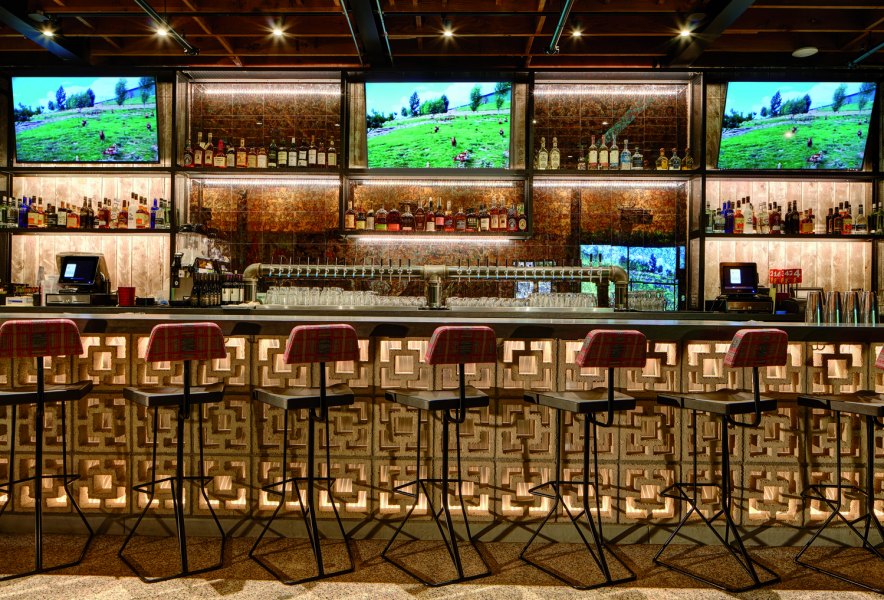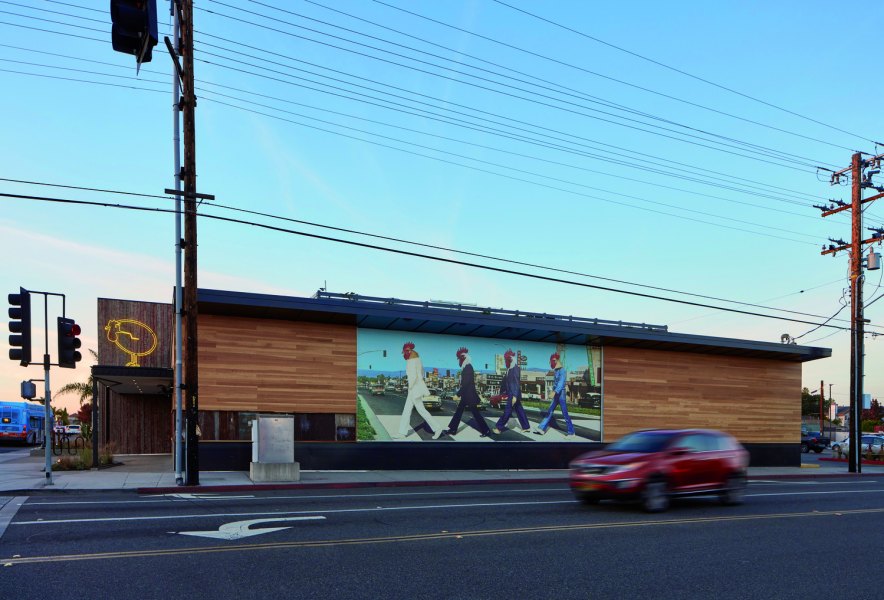 Crack Shack Costa Mesa
Restauranteur Michael Rosen and Chef Richard Blais' vision for The Crack Shack eatery was to create a fine dining restaurant that "didn't take itself too seriously". The result is a dining experience where patrons can partake in the sunny Southern California spirit of inspired and locally-sourced cuisine, spacious ambiance, lawn games, and craft drinks for any occasion.
Following its big brothers in Little Italy and Encinitas, the Costa Mesa location repurposes a dated structure to bring lift and character back to the site. The 5,500-square-foot structure maintains the signature look of the previously constructed Crack Shack locations, featuring amusing chicken-themed custom wall murals by San Diego artist Matt Forderer and open air counter service.
In keeping with the restaurant's eco-friendly and locally-sourced business philosophy, the facility's interior design includes reclaimed corrugated metal and Torrey Pine wood native to southern California. The bright, inviting dining area features a combination of banquet seating and communal tables and a strategically located bar to evoke a lively atmosphere. The warm and casual environment prominently features a live, vertical garden overlooking a recreational area, which includes lawn games such as corn hole for customers to enjoy.
Features include:
6,700 total square feet of casual and flexible dining space

Custom, chicken-inspired wall murals by artist Matt Forderer

Reclaimed corrugated metal and Torrey Pine wood native to Southern California