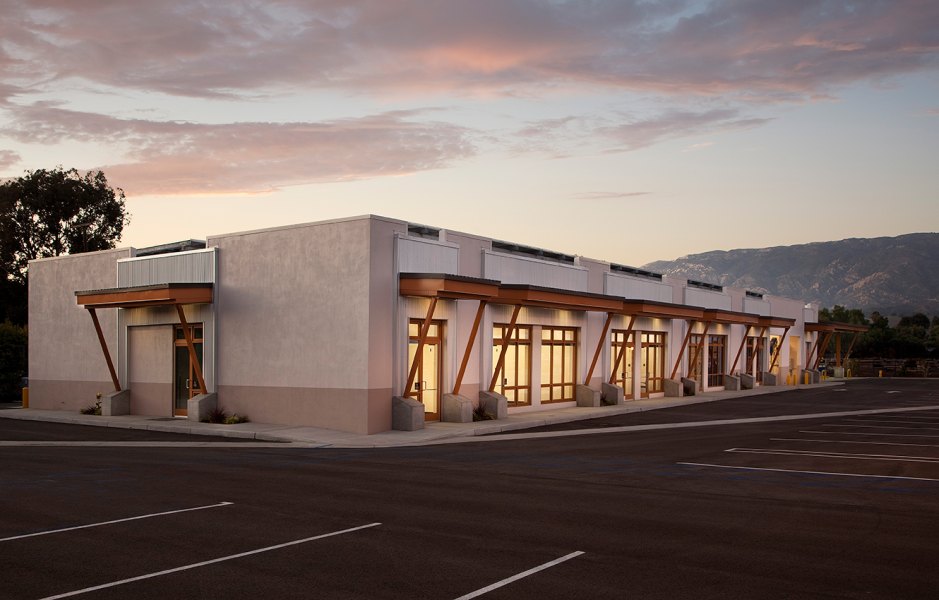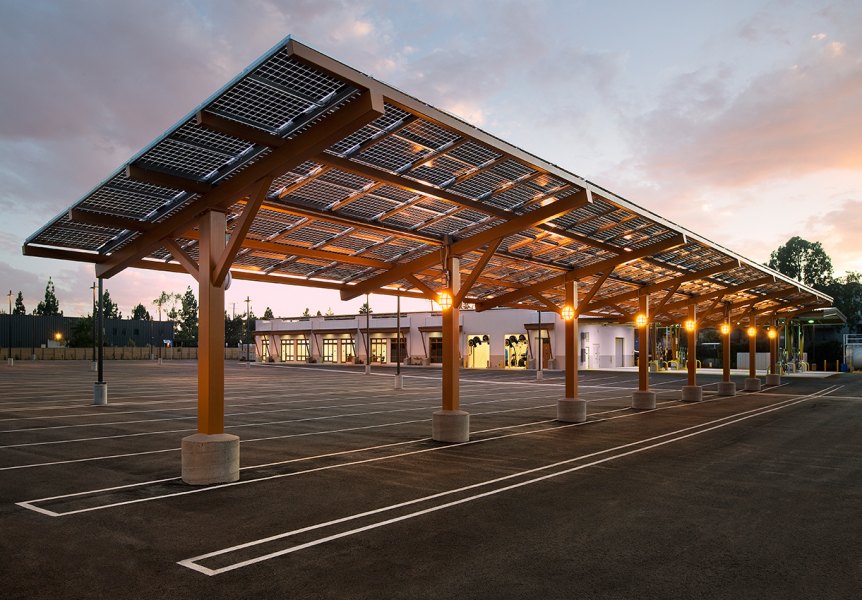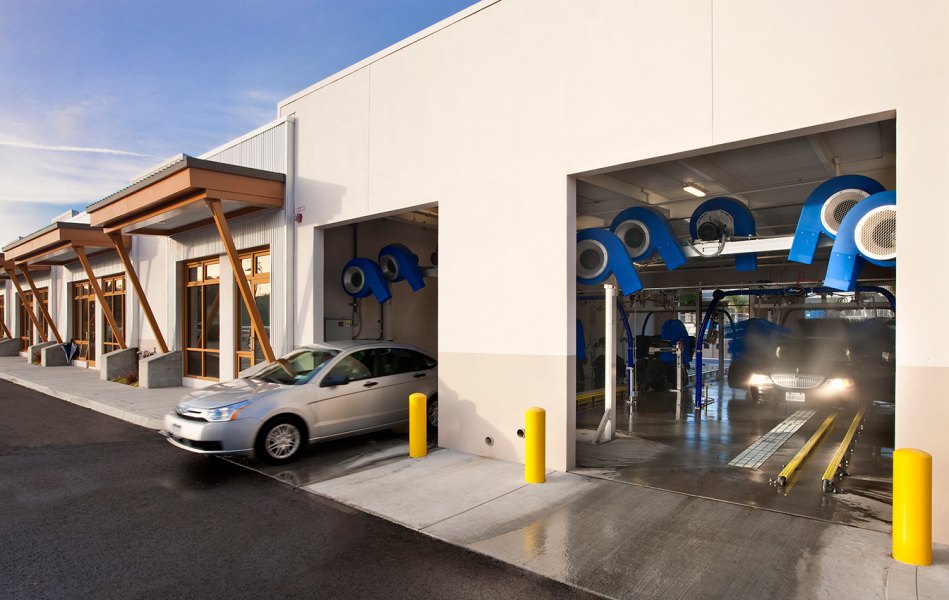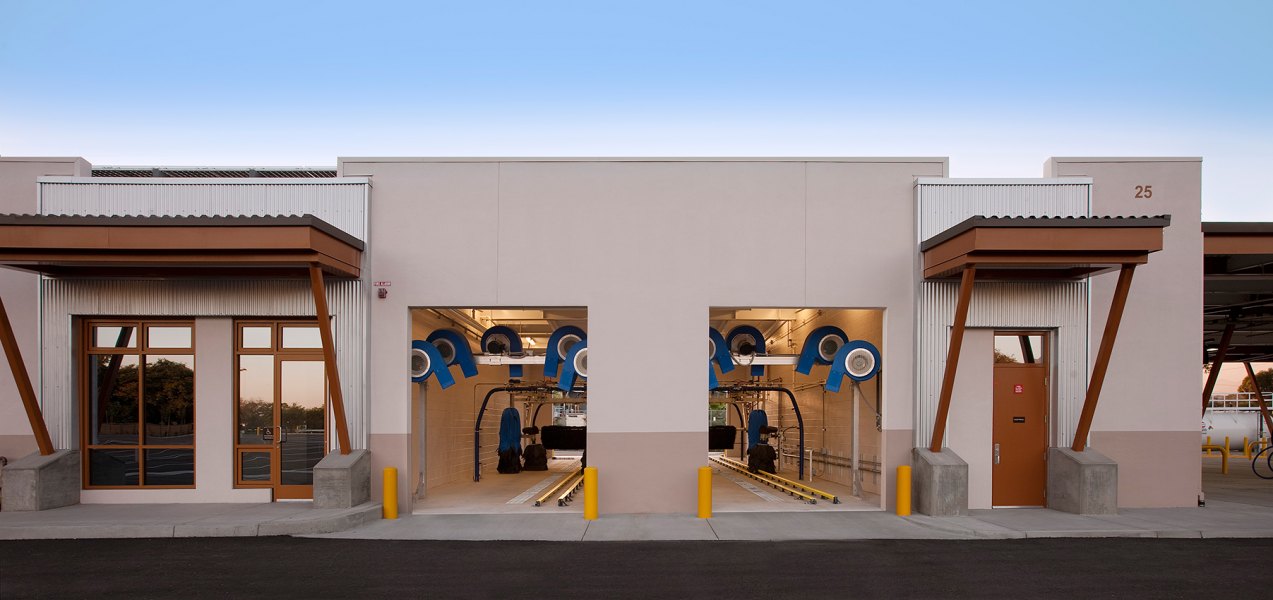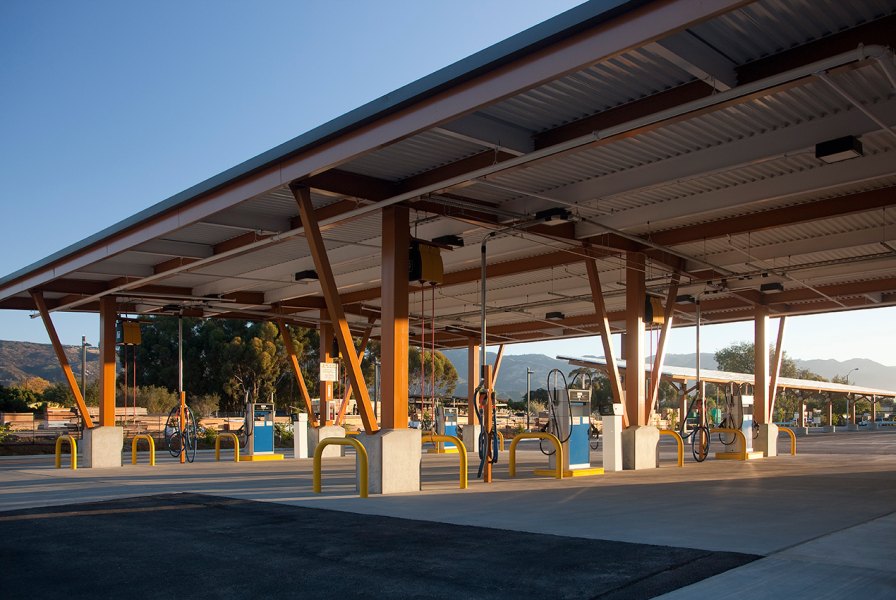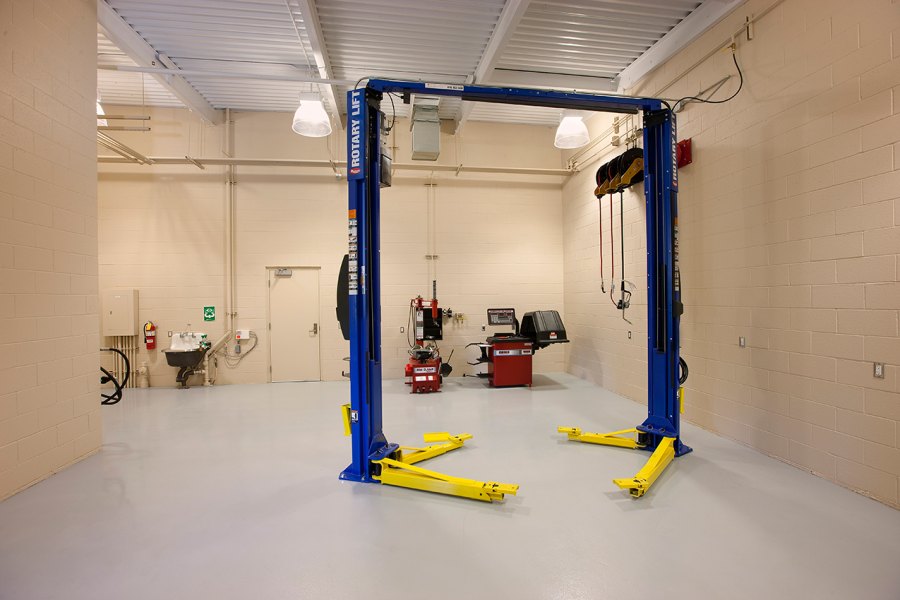 Consolidated Rental Car Maintenance and Storage Facility (ConRAC) at Santa Barbara Airport (SBA)
The first piece of the terminal redevelopment at Santa Barbara Airport, this 3.6-acre site is a true common facility used for the maintenance and storage of rental car vehicles.
PGAL served as rental car planner and Architect-of-Record for this project. The site, which is remote from the airport, includes eight fuel positions, two car wash bays, five individual maintenance and administrative areas, and storage parking for 300 cars.
The primary project challenge was to create secure yet shared common areas while meeting the financial goals of the airport and its rental car tenants. PGAL gained efficiency by introducing shared yet non-exclusive program elements including wash bays, fuel positions, maintenance bays, employee areas, and vehicle parking areas.
Aesthetically, the facility is distinct from the contemporary design of most ConRAC facilities. PGAL incorporated the Spanish design influence prominent in the area, while also meeting the City of Santa Barbara's strict aesthetic and environmental standards and complying with the State of California's Title 24 Energy and Accessibility requirements.
A photovoltaic solar solution provides 100 percent offset of electrical usage — a strategy that helped the project earn LEED Gold certification and a number of additional design and sustainability awards.
Features Include:
Eight fuel positions, two car wash bays, five individual maintenance and administrative areas, and storage parking for 300 cars
Shared yet non-exclusive program elements including wash bays, fuel positions, maintenance bays, employee areas, and vehicle parking areas
Photovoltaic solar solution that provides 100 percent offset of electrical usage