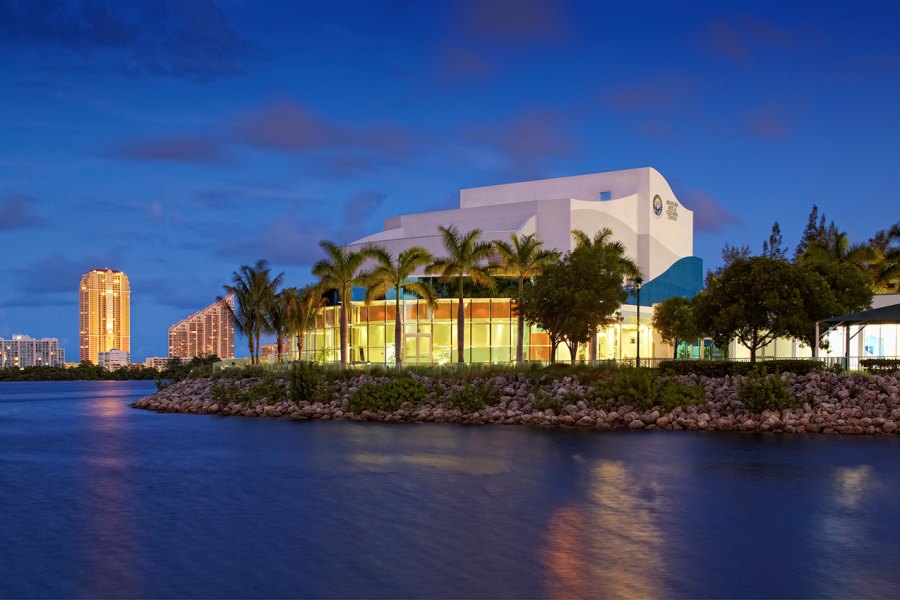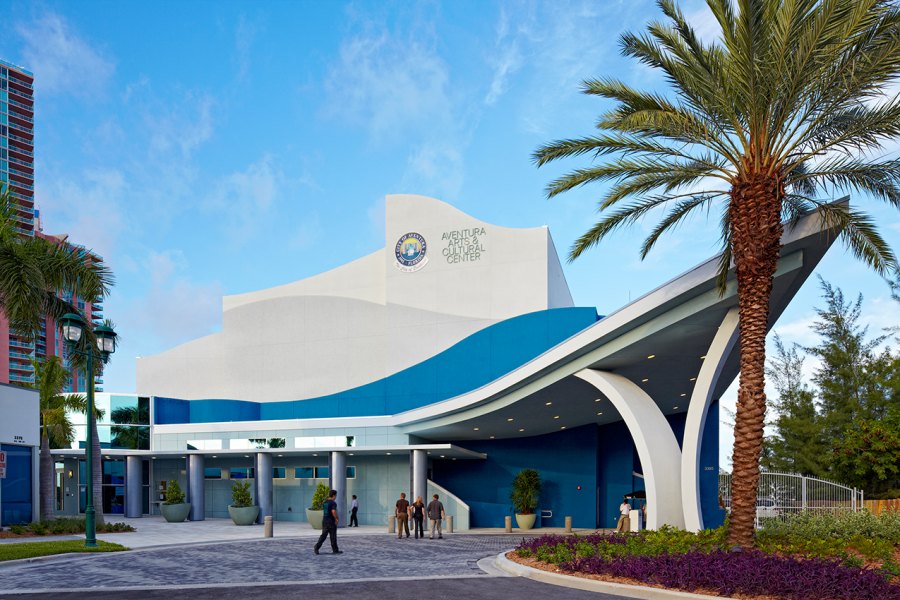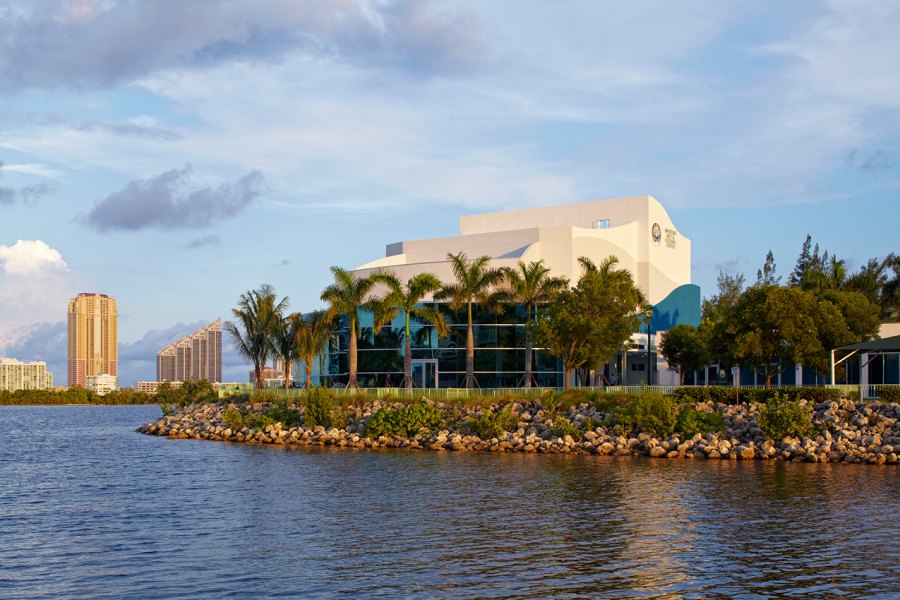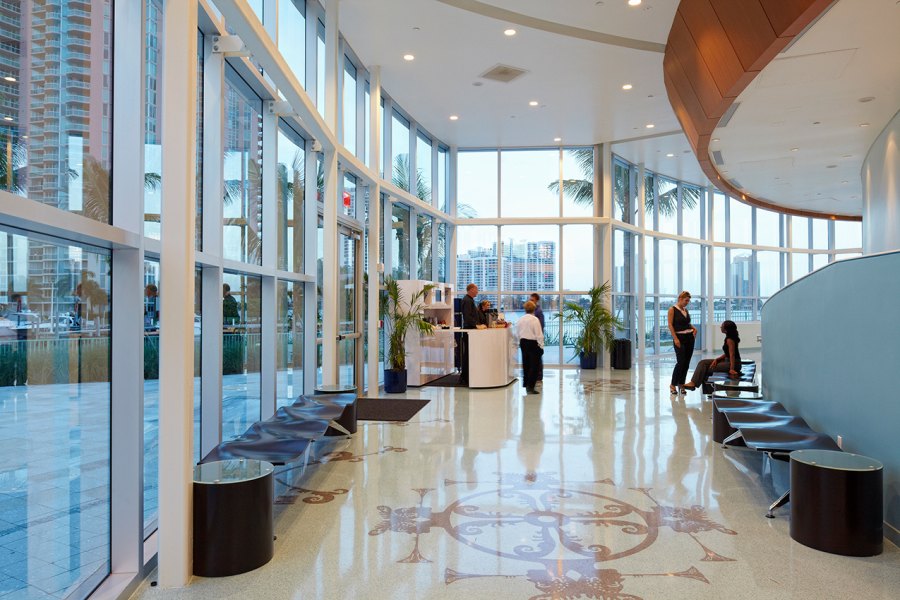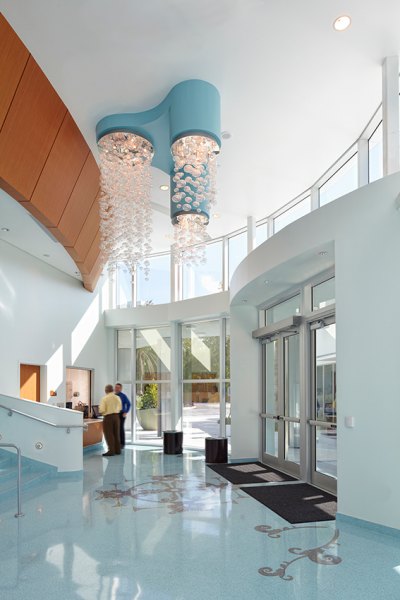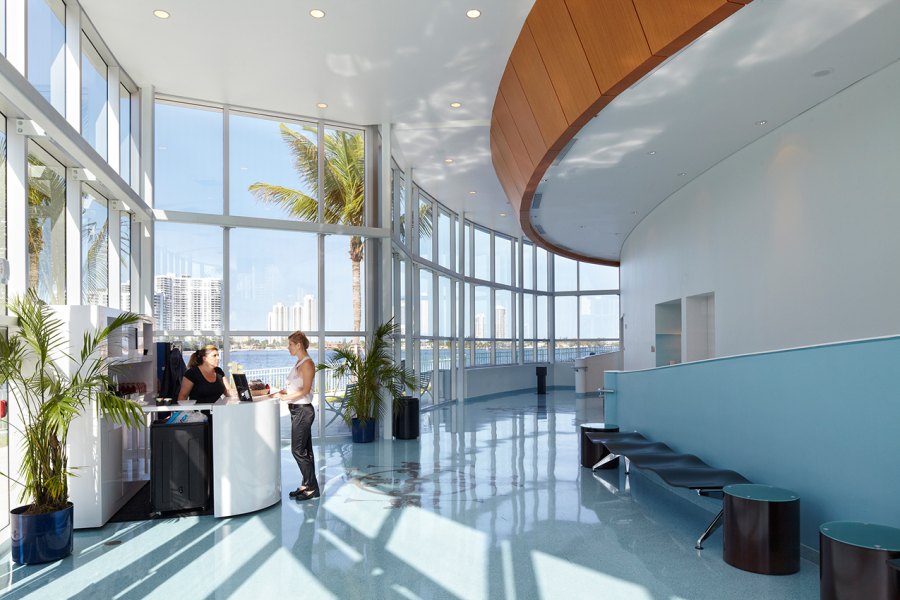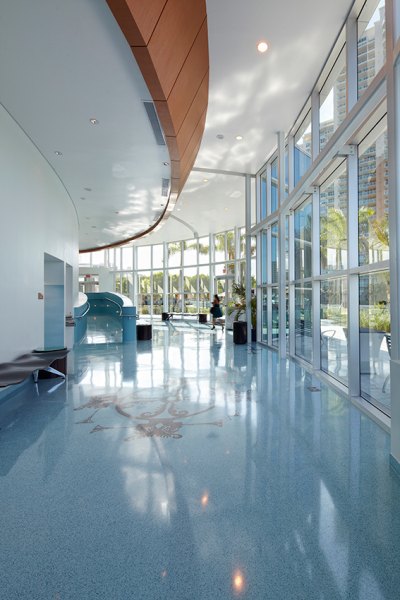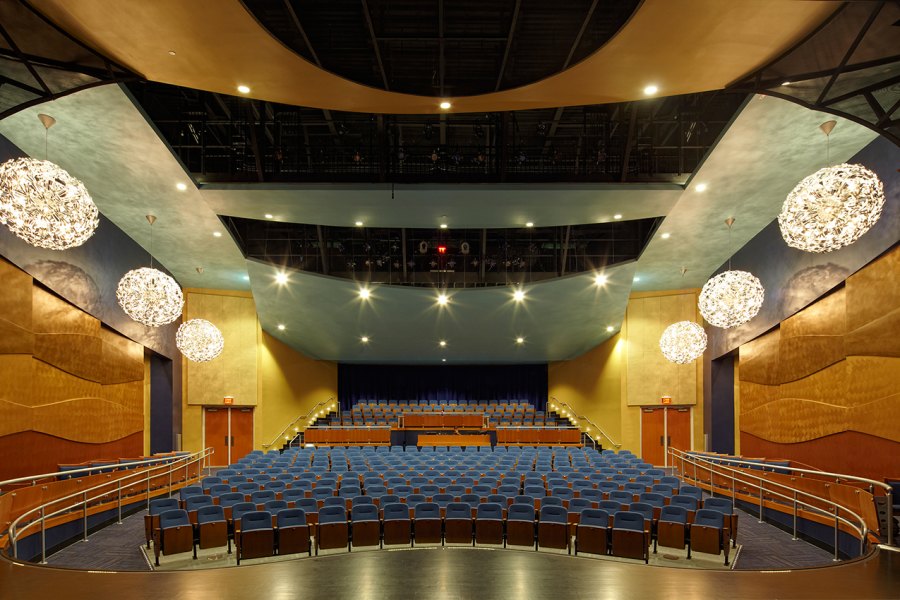 Aventura Cultural Arts Center
This 14,864-square-foot, 320-seat performing arts facility is a literal sculpture on the bay in this upscale waterfront community. The Aventura Cultural Arts Center showcases acoustic and amplified music, dance, off-Broadway shows, and oratory and projection events for audiences of all ages.
The traditional proscenium theatre features an elegant lobby with a ticket box office and café, backstage support, and administrative space.
The lobby is entirely enclosed by a floor-to-ceiling glass wall structure, which creates a spectacular waterfront view for the enjoyment of visitors before and after performances. Community members can enjoy this view from the outside in as they pass the theatre by boat. The lobby's unique terrazzo floor is a piece of art unto itself. The vision of a local artist, the design reflects the beauty of Atlantic waters with its vital aquatic life.
The front entry's porte-cochere provides an elegant transition to the promenade and guides patrons to the main entrance. Lighting plays a dramatic role in the building's canopy, which is supported by modern sculptured columns.
An inviting, open plaza connects the Center to the Baywalk, an integral element to the city's urban fabric. The outdoor plaza provides the perfect stage for plays, music events, and other live performances, as well as a venue for art expositions.
Features Include:
Elegant lobby with a ticket box office and café, backstage support, and administrative space
Unique terrazzo lobby floor designed by a local artist
An open plaza that connects the Center to the Baywalk