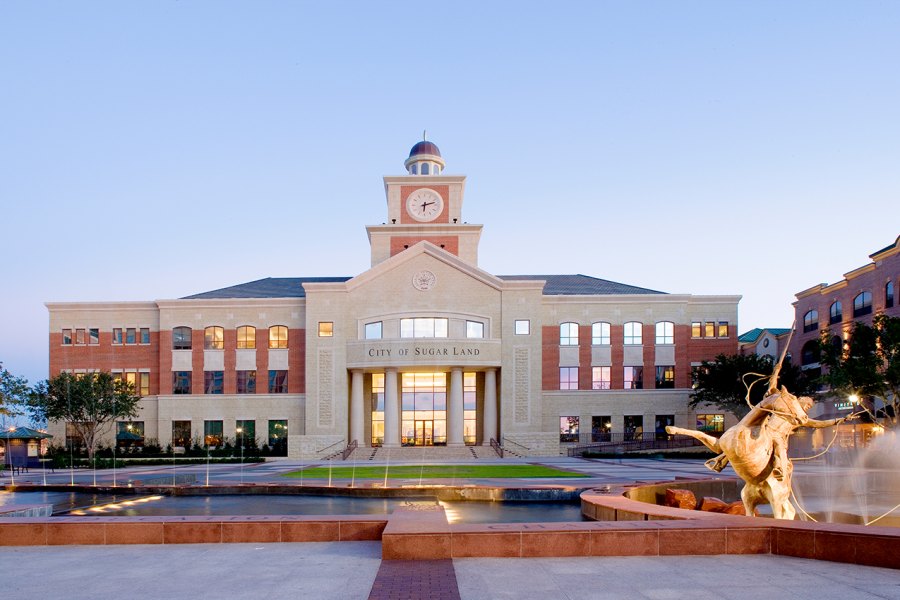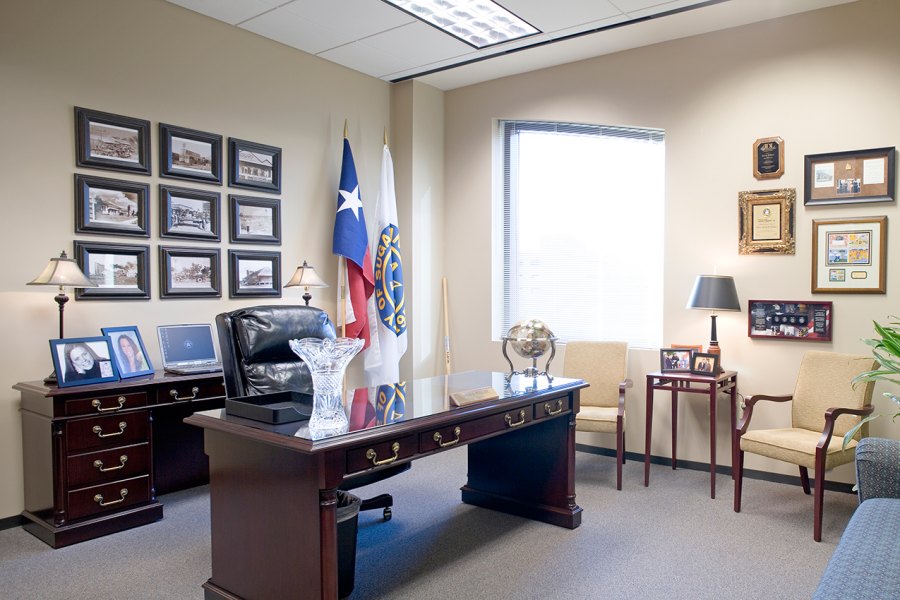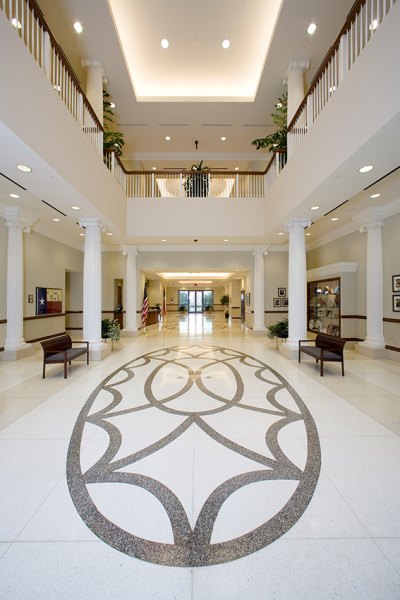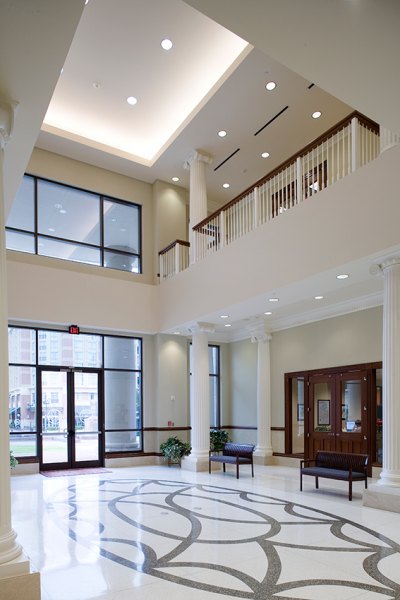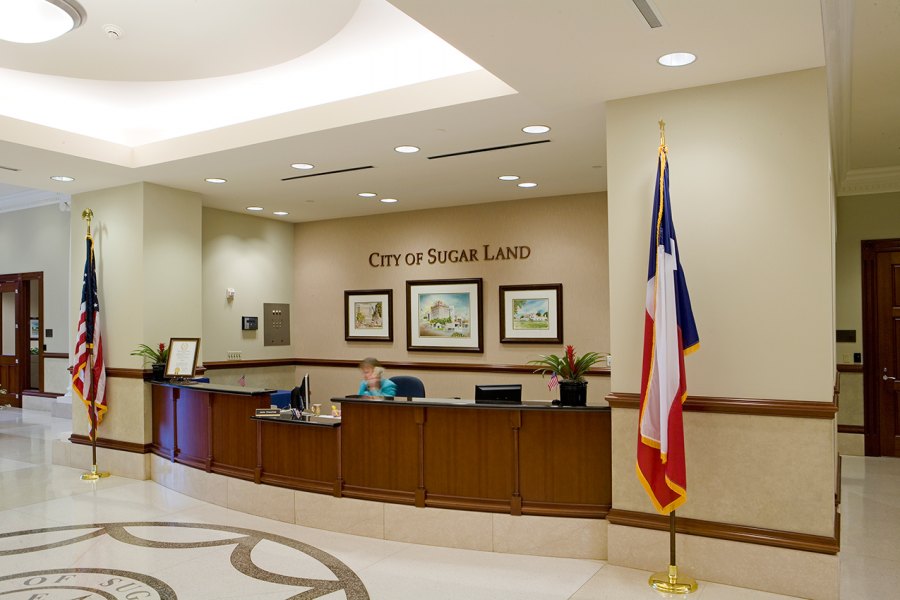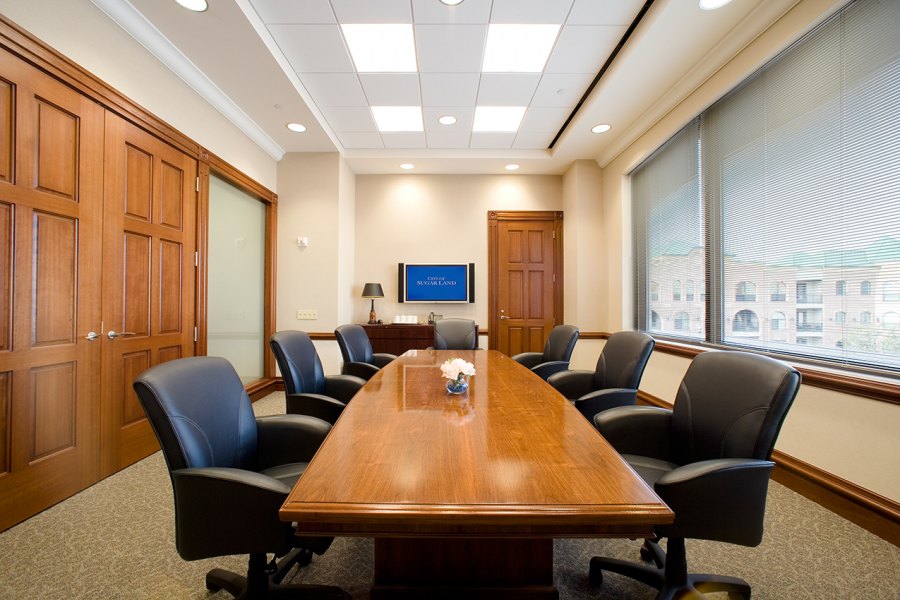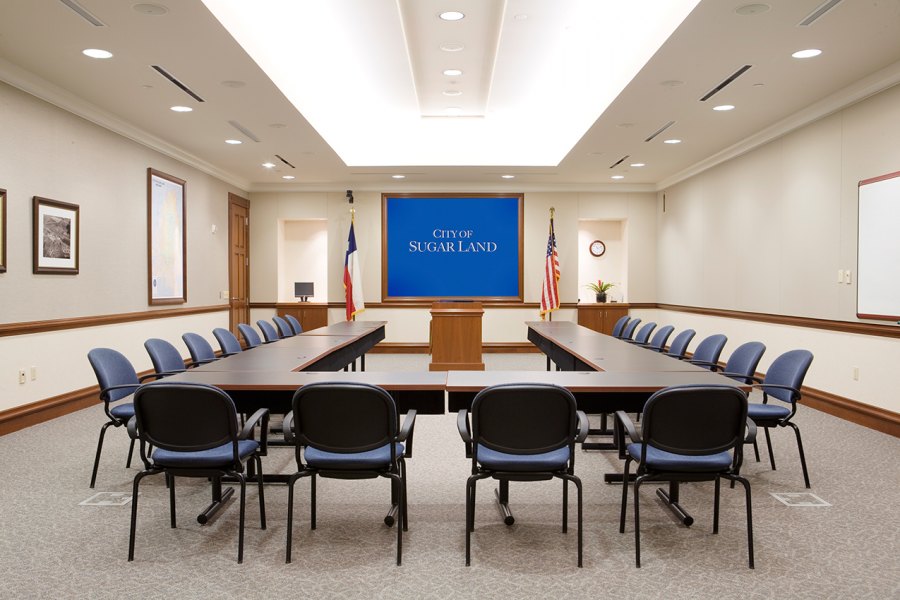 City of Sugar Land City Hall
The City of Sugar Land's City Hall is an iconic 81,000-square-foot, three-story building with a plaza for community events and concerts.
The classical architectural style is stately in appearance with a limestone and brick façade. The column-lined stair entry includes a copper bell and clock tower vertical element. This formal entryway distinguishes the municipal landmark and reflects the vision of the rapidly growing Sugar Land community.
PGAL worked closely with Sugar Land's city hall departments to clearly define the requirements for the common and council areas, including the council chambers, council ready room, conference center, mayor's office, council office, and foyer.
The classic interior style is defined by architectural elements such as iconic columns and classical motifs in the casework and cherry paneling. These timeless features set an overall neutral tone for the building that is balanced by color in fabrics and furnishings. All open areas have natural light.
PGAL created workstation standards for city personnel based generally on department hierarchy. Full-height, floor-to-ceiling wall systems maintain a sense of privacy for the employees that transitioned from private offices to systems furniture.
Features Include:
81,000-square-foot, three-story city hall
Plaza for community events and concerts
Programming requirements for common and council areas