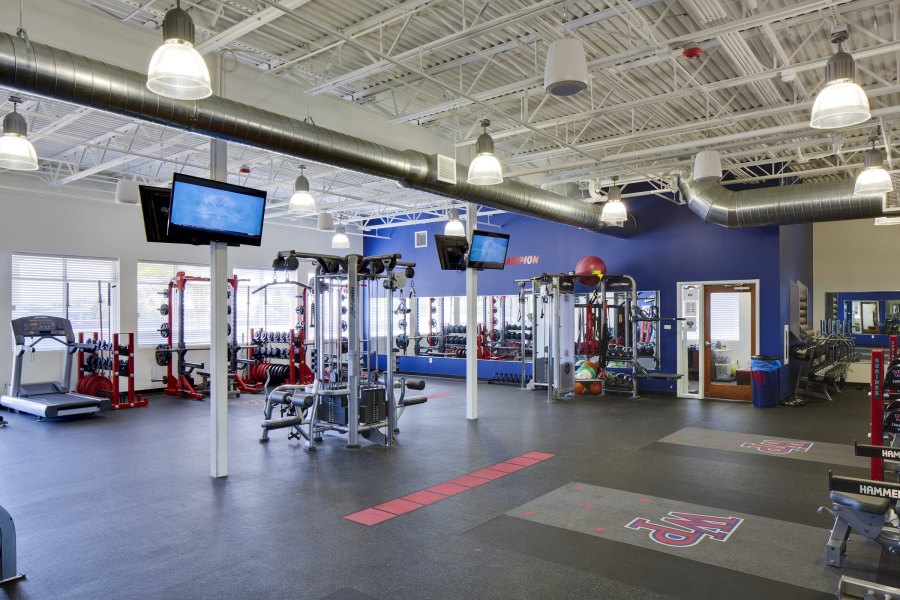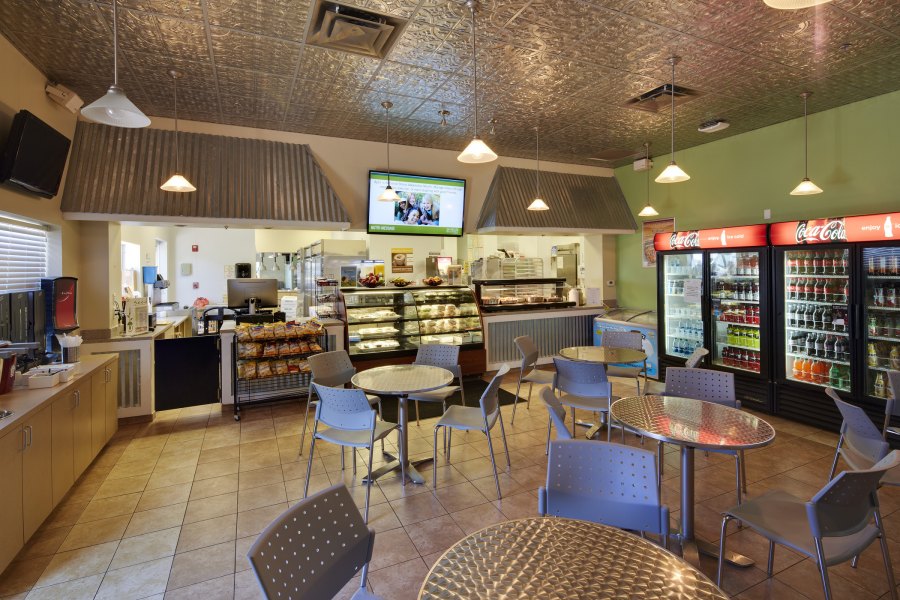 Windermere Preparatory School Sports Performance Center
Fulfilling the need to offer an elite strength training program as well as meet the demand for student apparel offerings, the Sports Performance Center and Campus Store is nestled between the existing campus pool and baseball field.
In collaboration with Life Fitness, a 2,000-square-foot strength training room was designed for maximum efficiency and use. School branded "WP" rubber floor inlays and motivational signage provides for a collegiate environment. The Campus Store provides 1,000 square feet of mercantile space to include the sale of school apparel, school accessories, and grab 'n go snacks.
Two points of sale, multiple slat wall locations and stock storage rooms provide necessary program and support for the store. The second floor is utilized as athletic program storage and is in an ideal location with its immediate proximity to athletic fields.
Features include:
2,000-square-foot strength training room

1,000-square-foot campus store

Athletic program storage