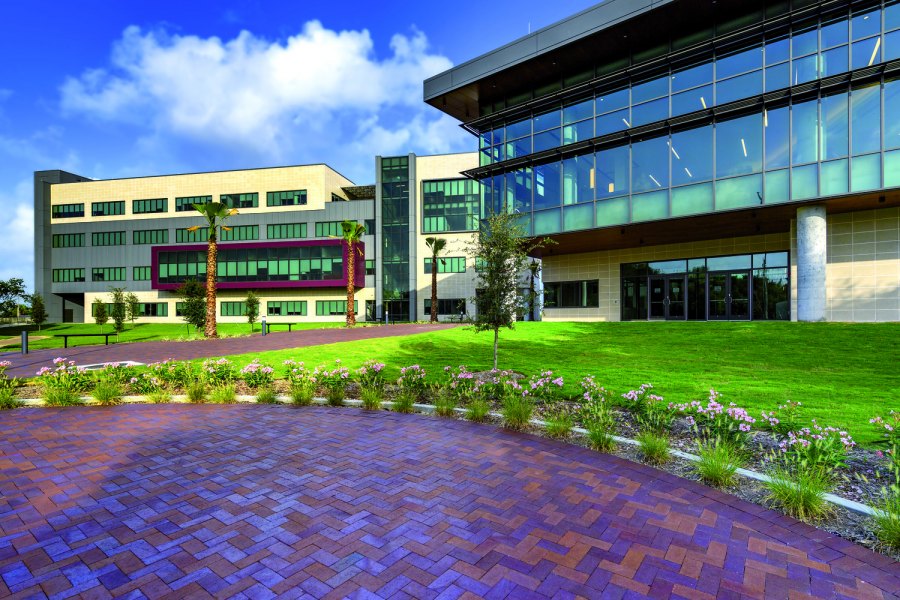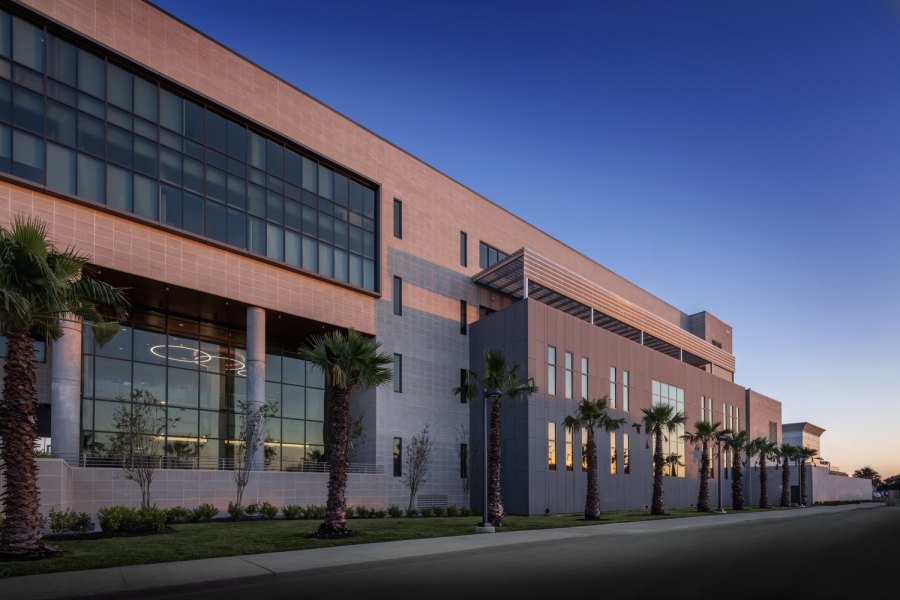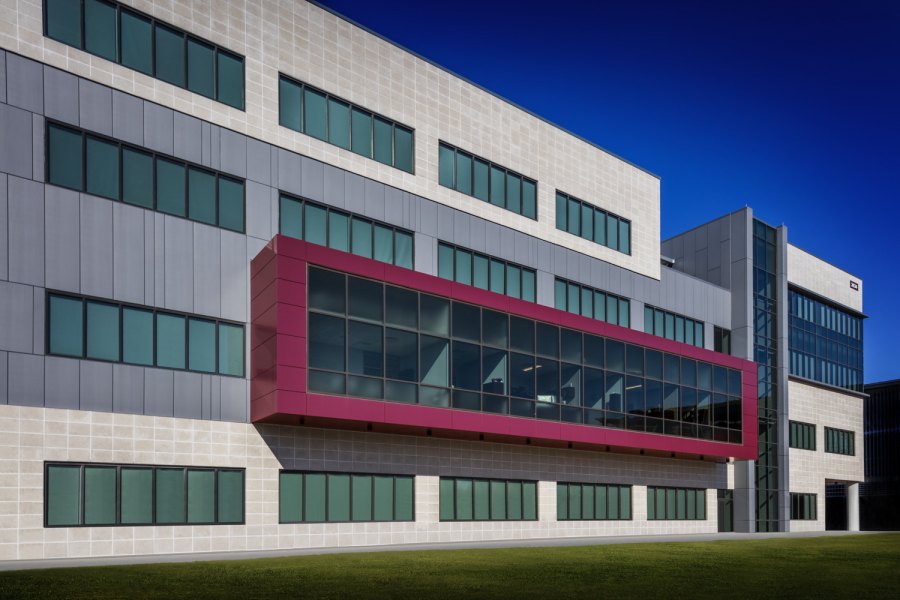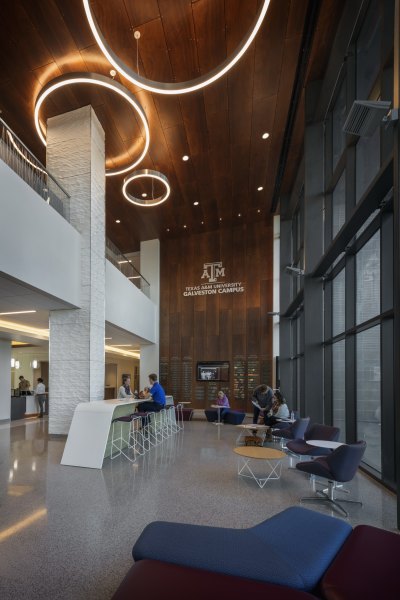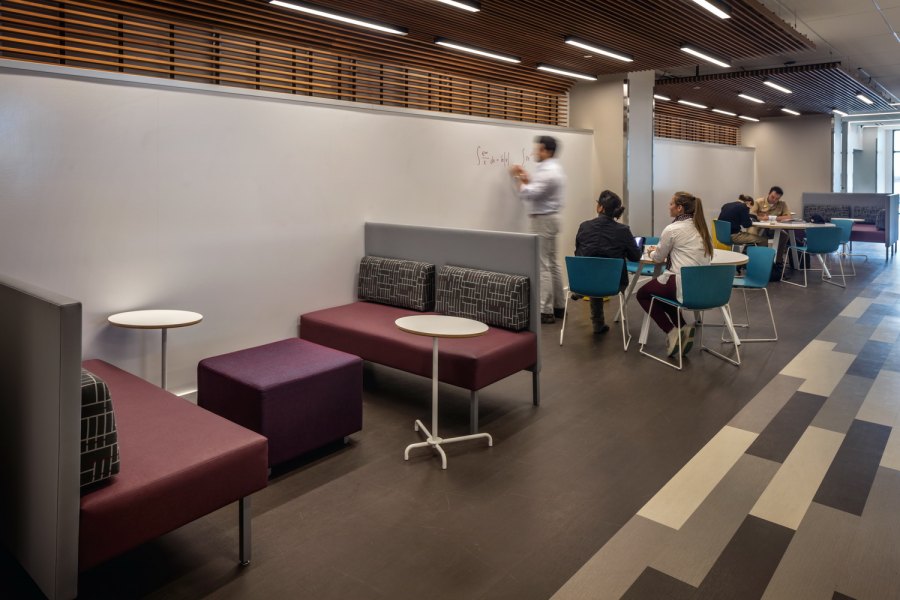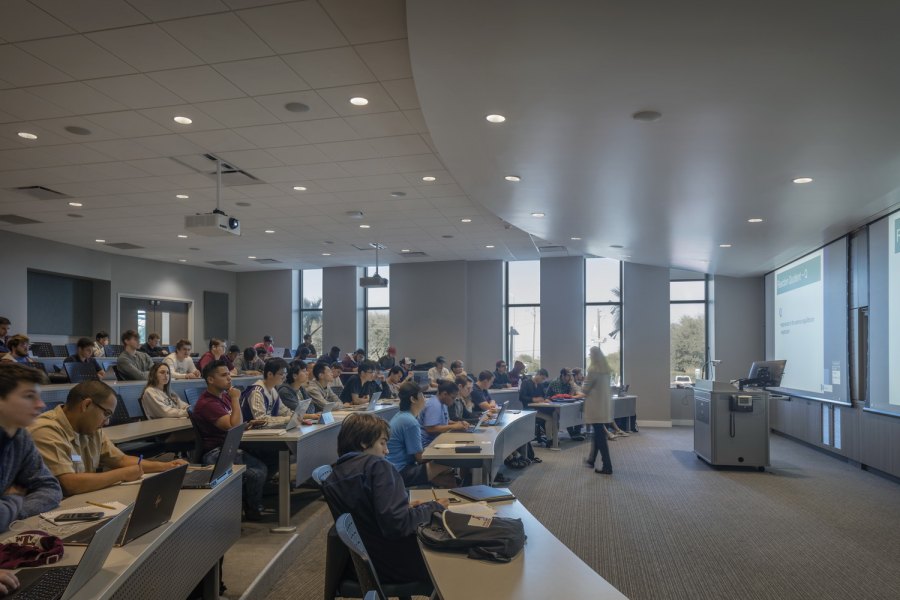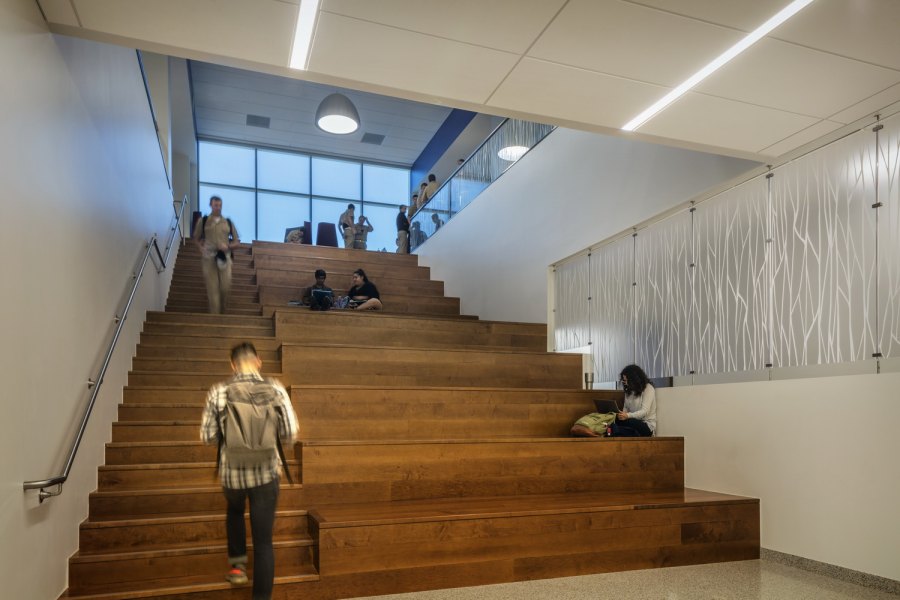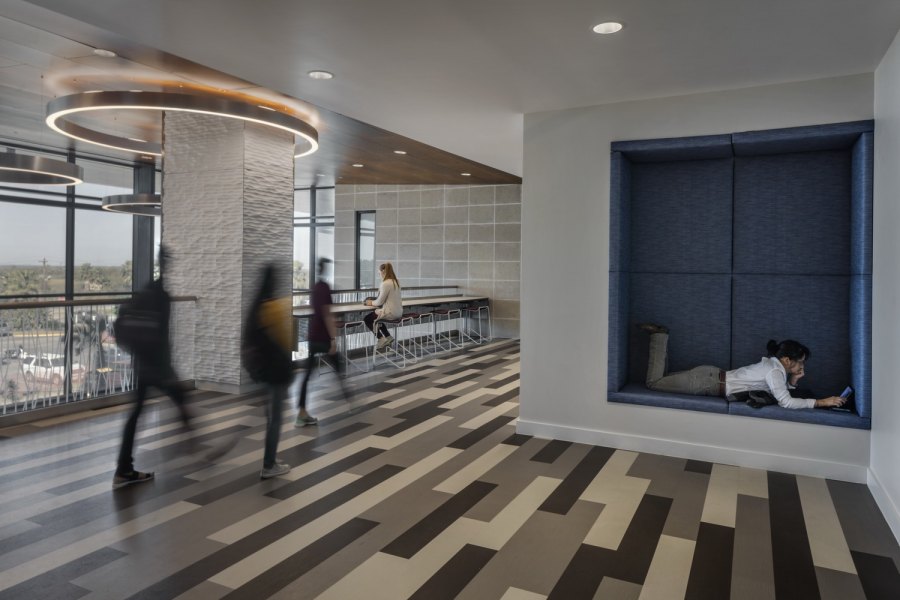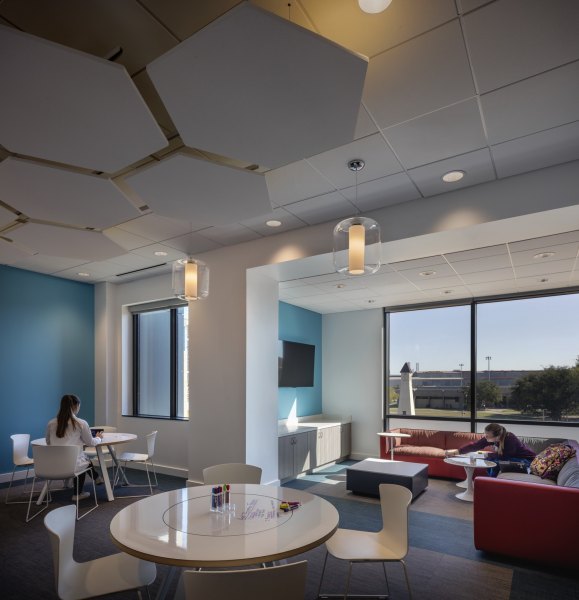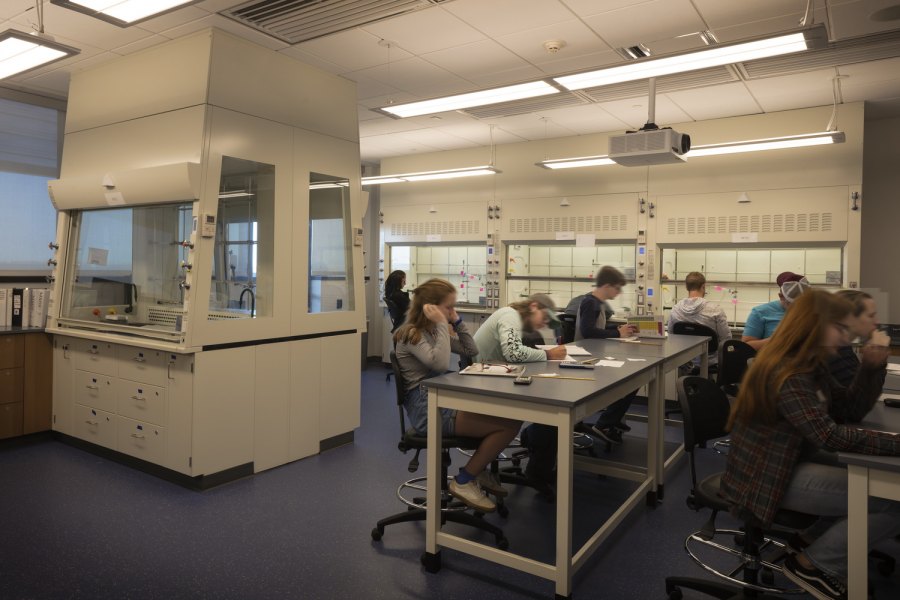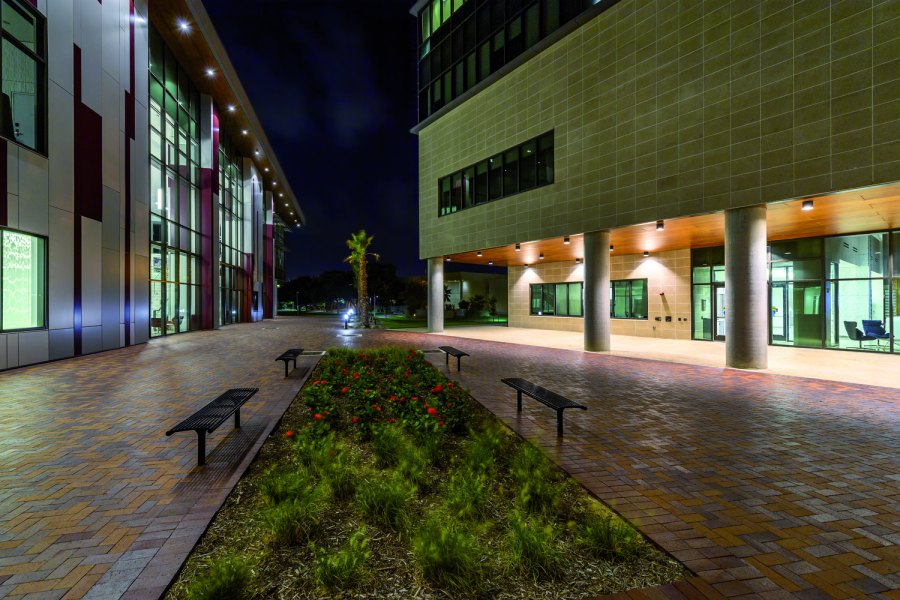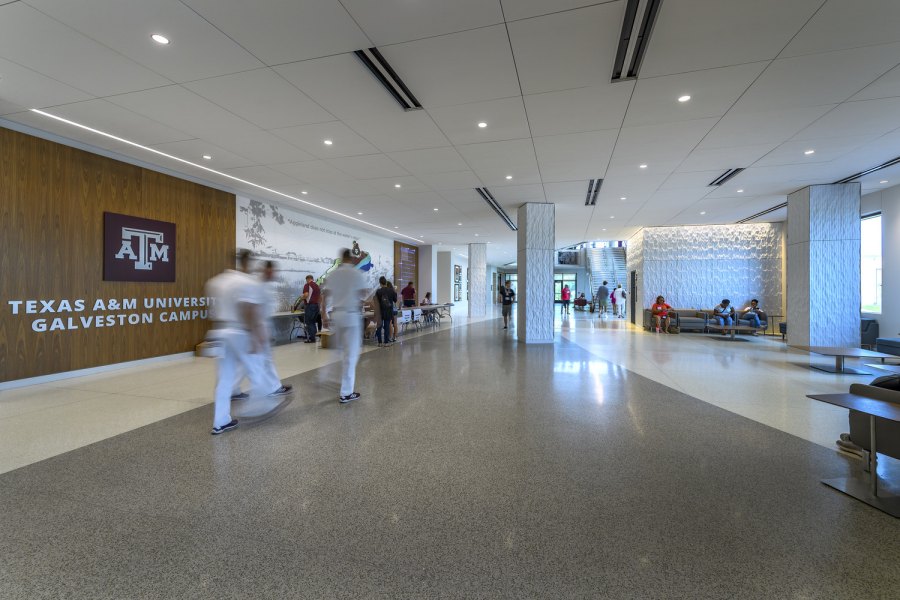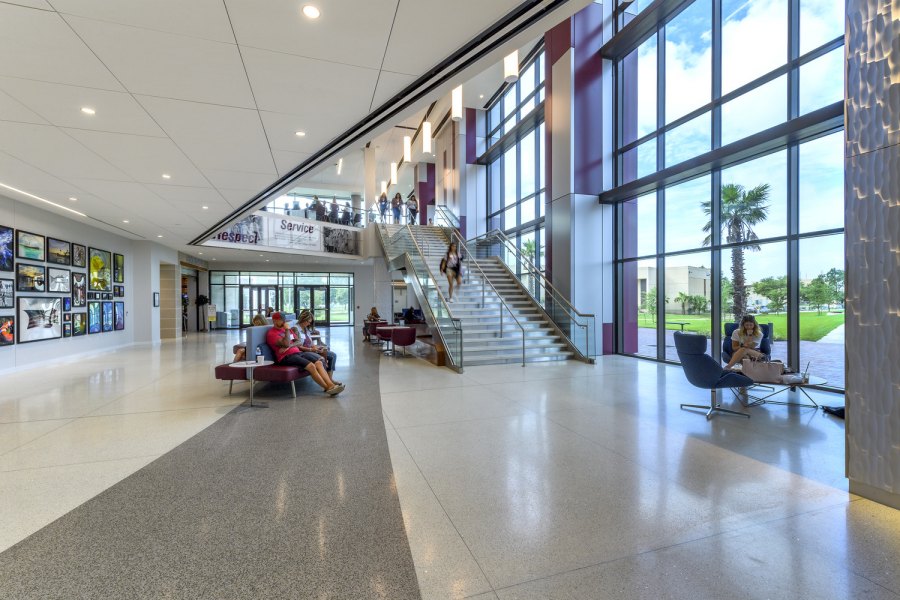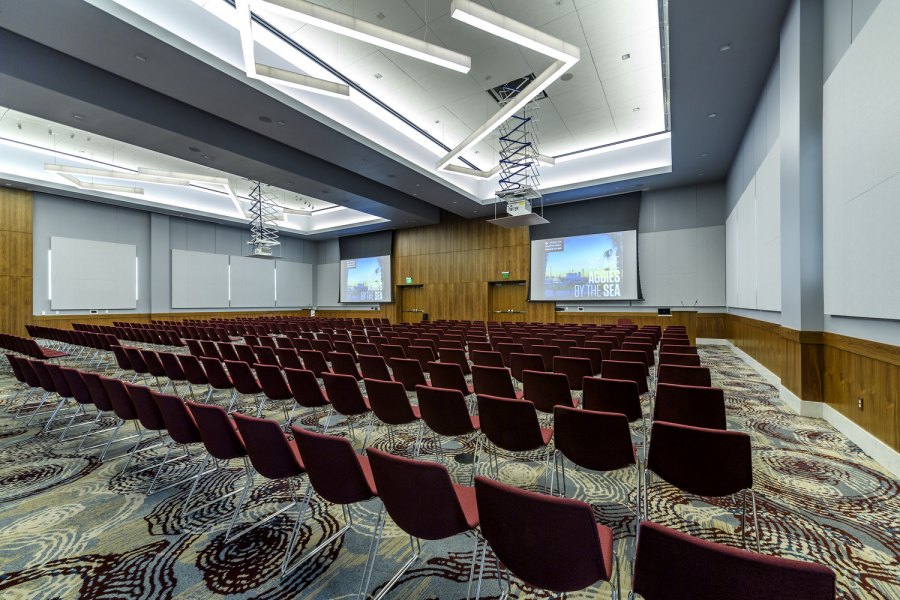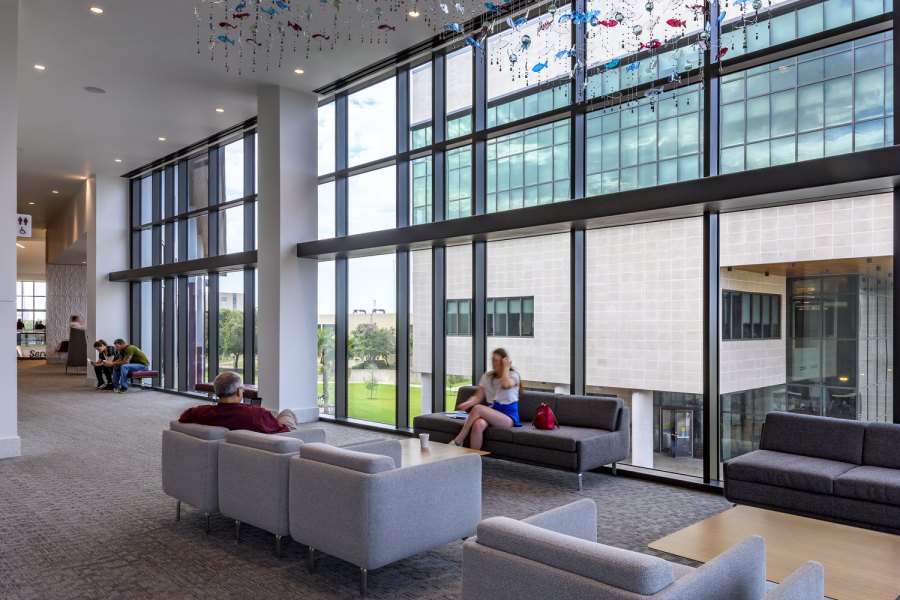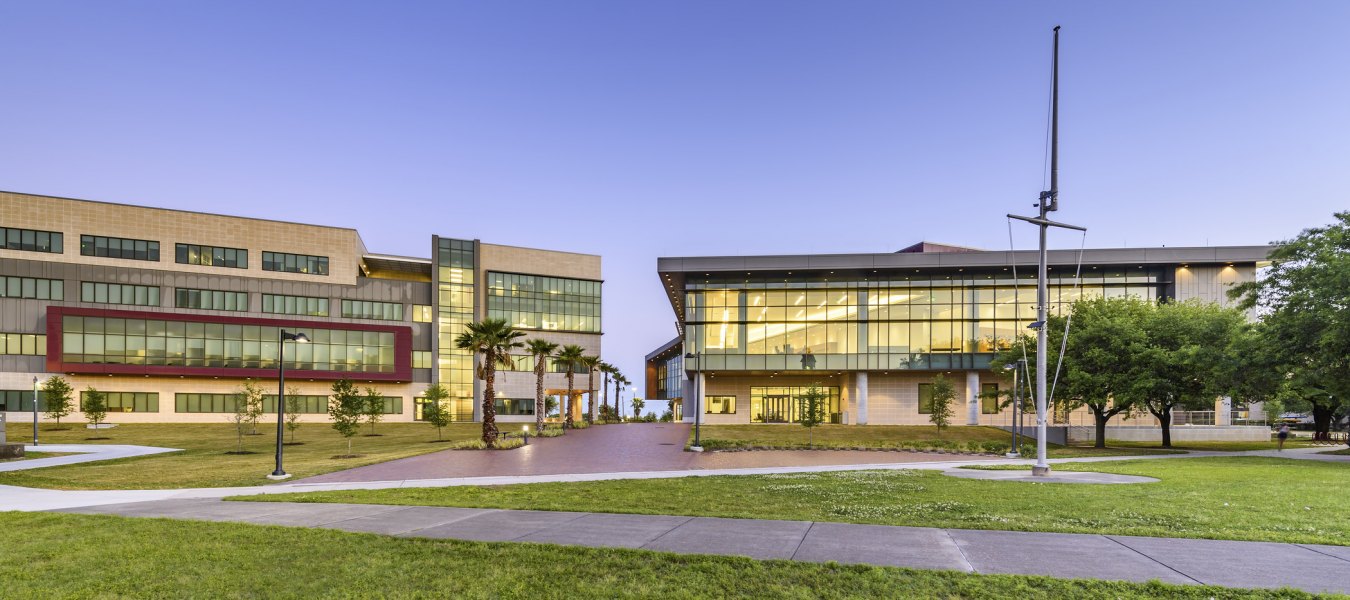 Texas A&M University at Galveston Academic Building Complex
The expansion of the Texas A&M University at Galveston (TAMUG) campus adds more than 148,000 square feet of academic classroom and student common space, enabling the campus to meet the demands of a growing student population.
Broken down into two phases and designed with overlapping schedules and construction, the Academic Complex has completely transformed the image of the TAMUG campus. The first phase redefines the campus entrance and increases instructional capacity by approximately 500 laboratory and classroom seats. The addition of 120-seat lecture rooms and 90-seat classrooms fills the void of high-capacity instructional spaces on campus. The third floor of the building is dedicated to laboratory space for the University's Physics and Chemistry Departments, including laboratories for both organic and general chemistry. The design of the casework module and the instructional arrangement of laboratory layouts optimize safety conditions necessary for laboratory-based teaching; an emphasis on storage planning maximizes the utility of the space.
The second phase of the academic facility expansion is also located at the main entry to the University and plays an integral role in shaping campus identity. The ground level houses a multitude of functions for students and staff including the business center, which allows students and faculty to host video conferences and small study groups.
The ground level also includes the campus bookstore and café, as well as the student commons for commuter students. The second level features a divisible multi-purpose room where graduation functions, career fairs, and business conferences can be held, serviced by the back of house kitchen and warming prep areas. The building is highlighted with a multitude of breakout meeting areas and impromptu gathering spaces that overlook the plaza, or main "boulevard", connecting the main entry of the campus to the Bracewell Clock Tower at the heart of the Academic Quad.
PGAL also provide civil engineering services including the relocation of the existing utility networks to clear the building site for new facilities, utility design, courtyards, and ADA connectivity to rest of the campus. The scope also includes the reconfiguration of parking facilities and providing accessibility to the campus from the front of the building complex.
Features Include:
Addition of essential laboratory and classroom seating

Incorporation of nontraditional instruction spaces based on current trends in classroom design

New gathering areas designed to encourage impromptu collaboration

High quality outdoor space shaped to foster student, faculty, and staff engagement