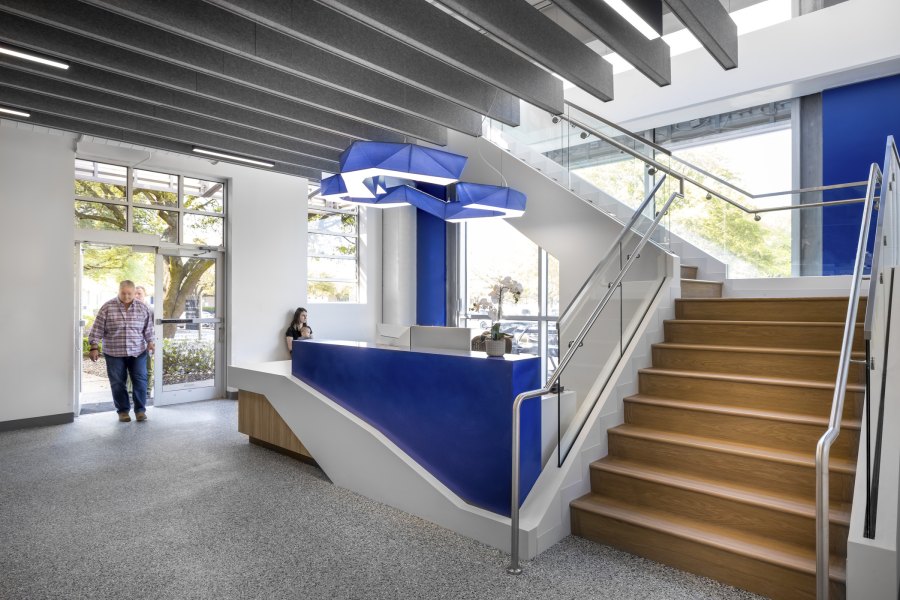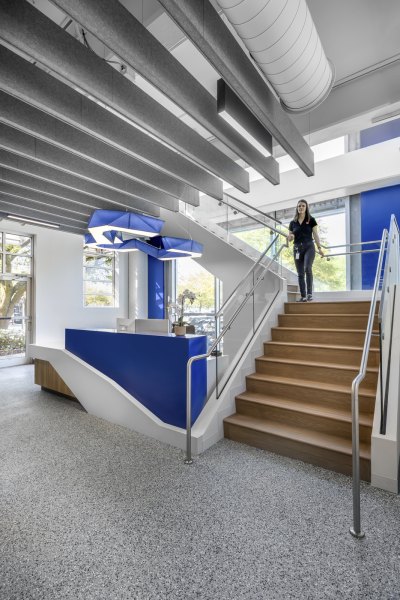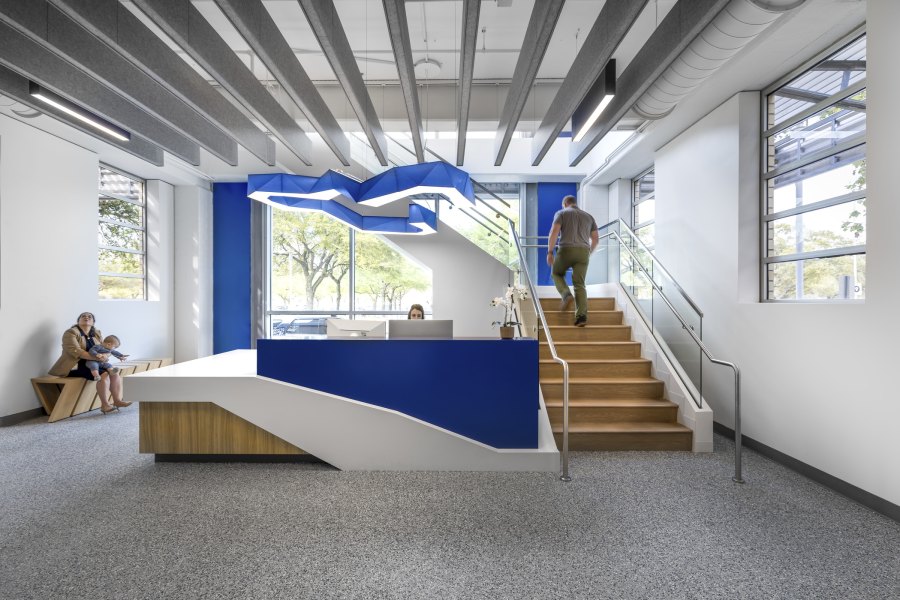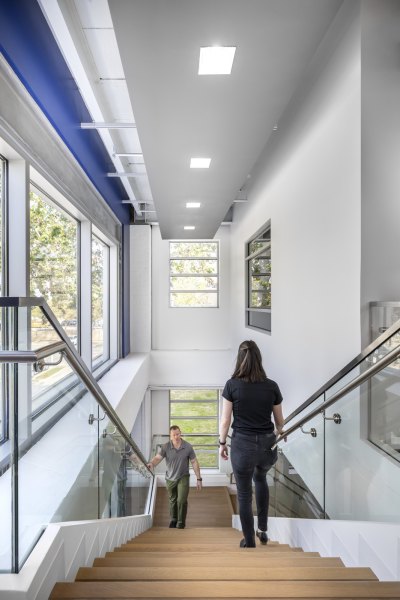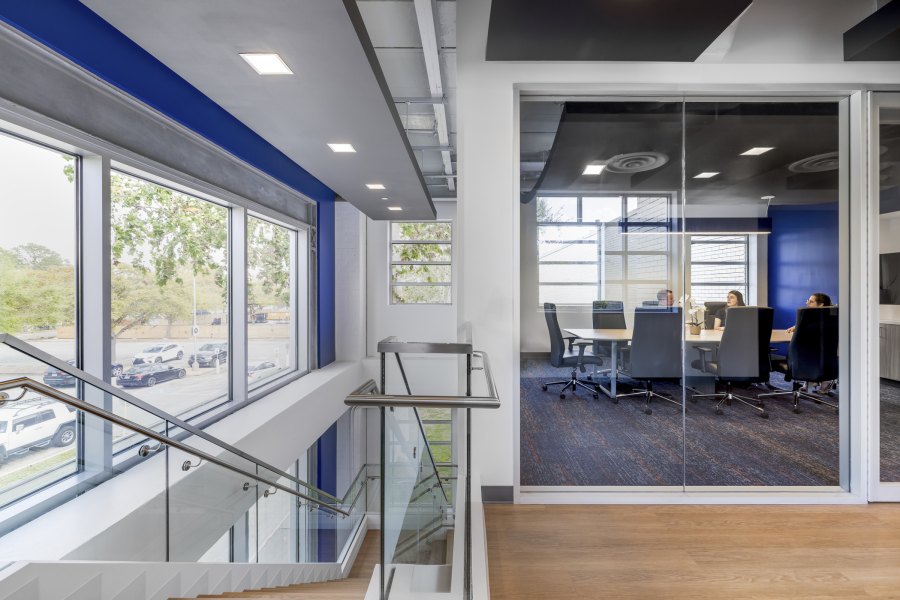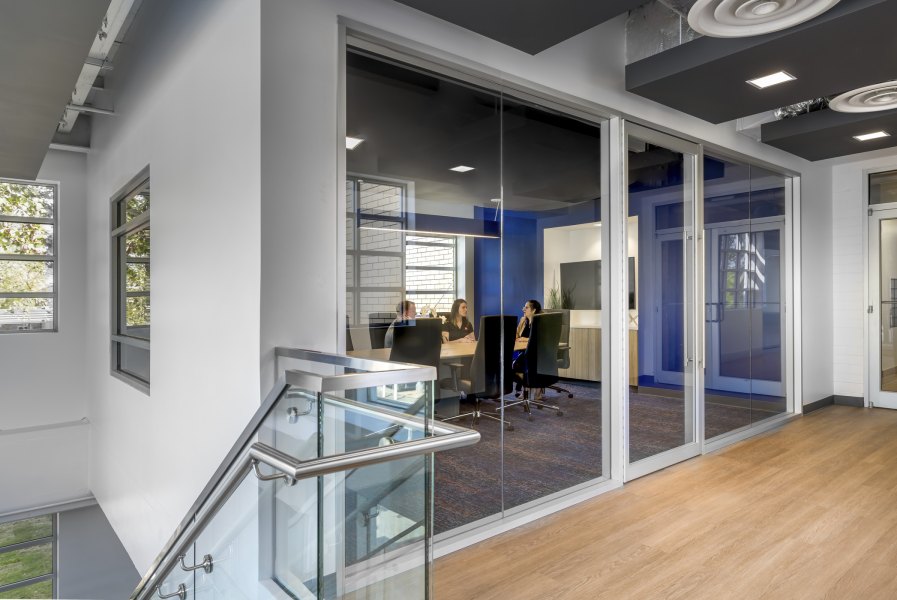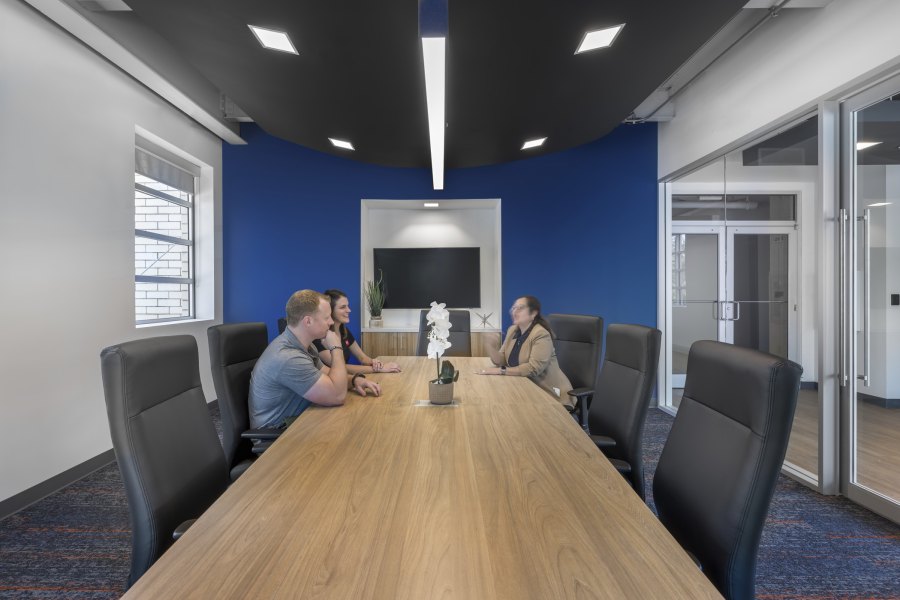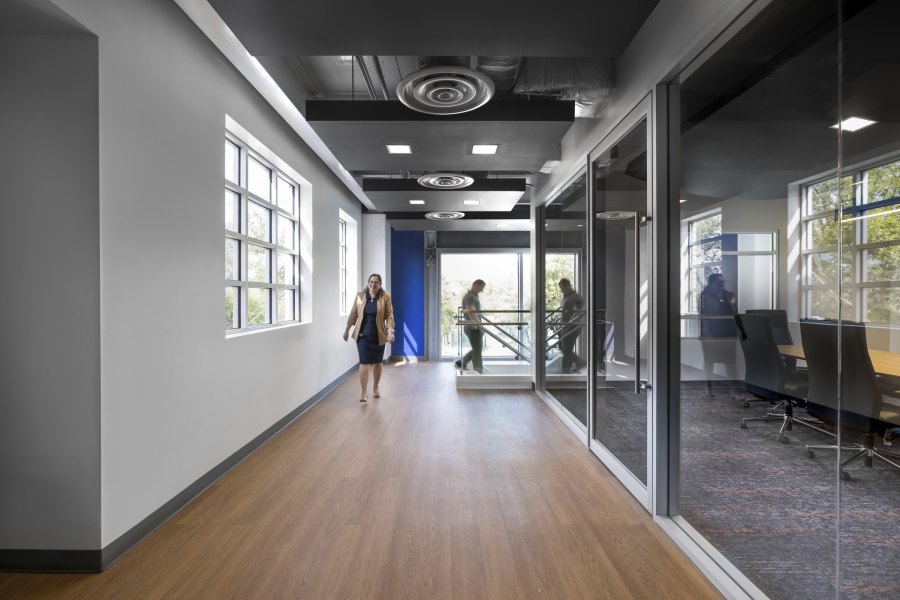 Texas Medical Center Lobby + Level 2 Conference Space
This newly renovated 800-square-foot, two-story lobby space is the first impression for patrons entering the historic Nabisco factory now converted into a high-tech medical research and medicine facility. 
The design task was to update the small lobby to match the look and feel of the newly renovated facility. To achieve this goal, the design opens the staircase to allow for natural light and space efficiency for the reception desk. The reception desk is the center feature with a unique, artist-designed light fixture overhead. The desk was integrated into the stair, pulling it away from the immediate entry, providing much-needed space to seating.
The ceiling structure was exposed to reflect the historic character of the facility while giving it a modern feel. Acoustical baffles play a double role; one as a design feature and to deflect noise from the extensive glass and hard surfaces. 
Phase 2 of this project included the redesign of existing office space on the second floor into a medium-sized conference room. The color palette was updated to reflect the branding of the Texas Medical Center; cobalt blue and warm greys are sprinkled throughout the new epoxy flooring and ceiling treatments to provide consistency.
Features include:
Complete redesign of the space

New reception desk/stair integration for better accessibility

Updated lighting package

Branding integration