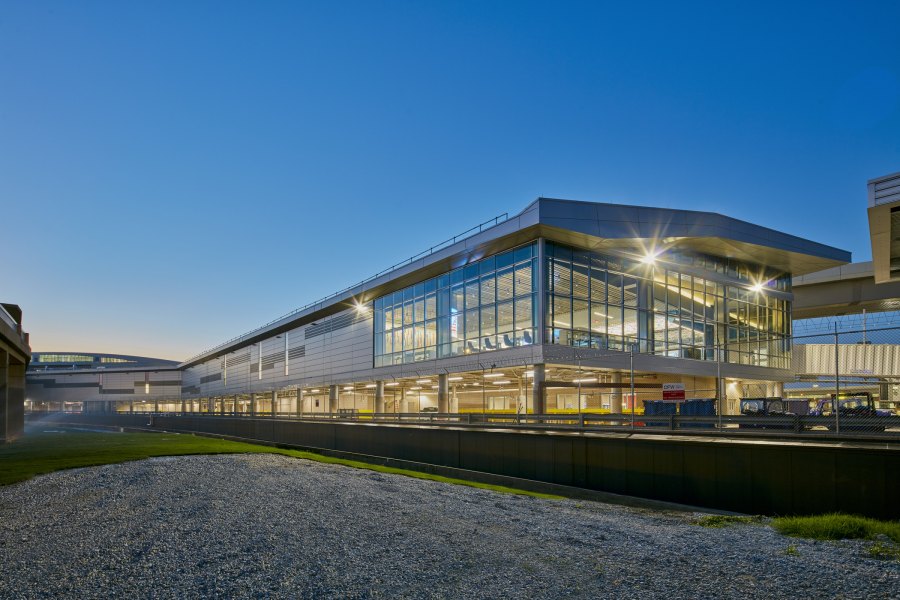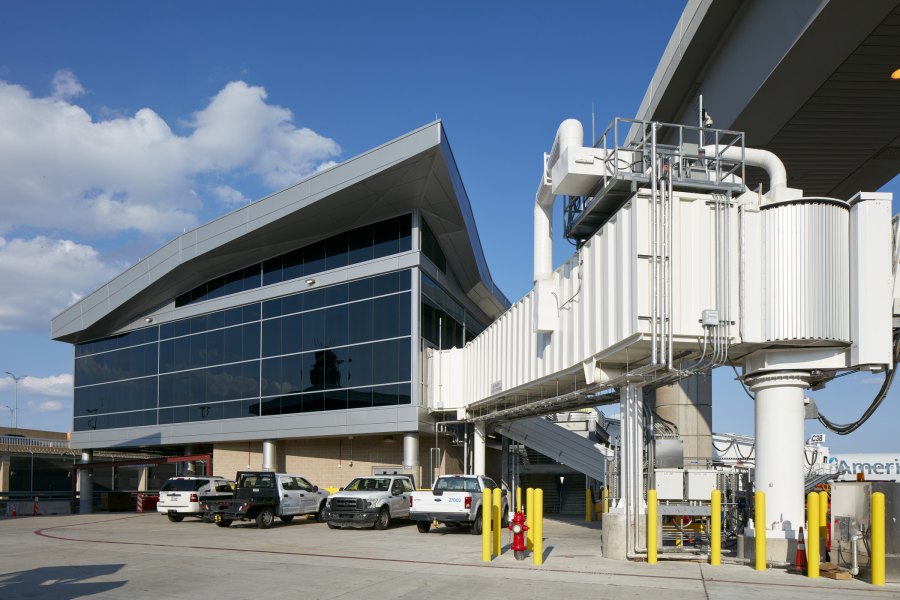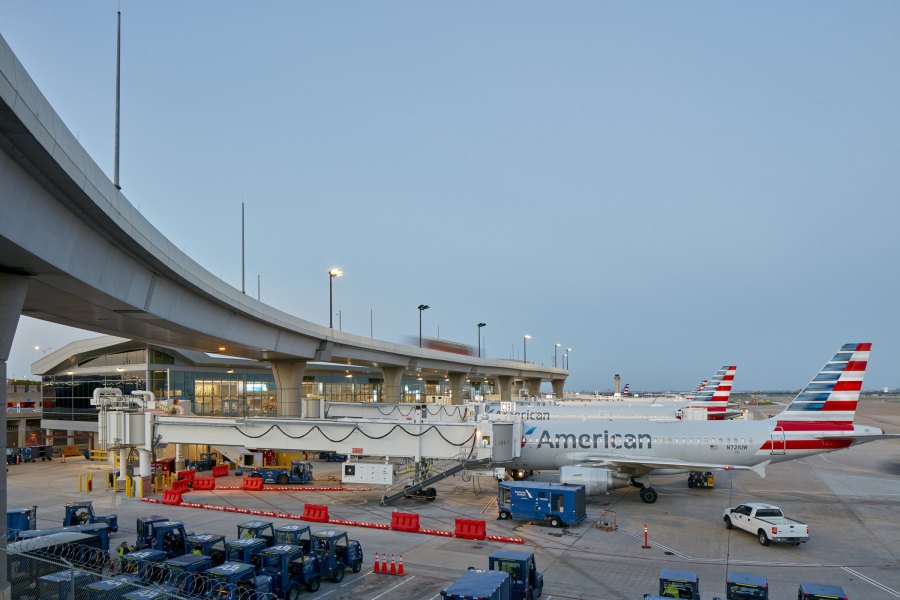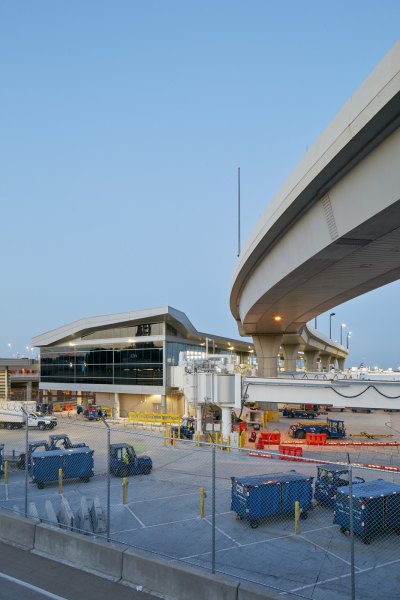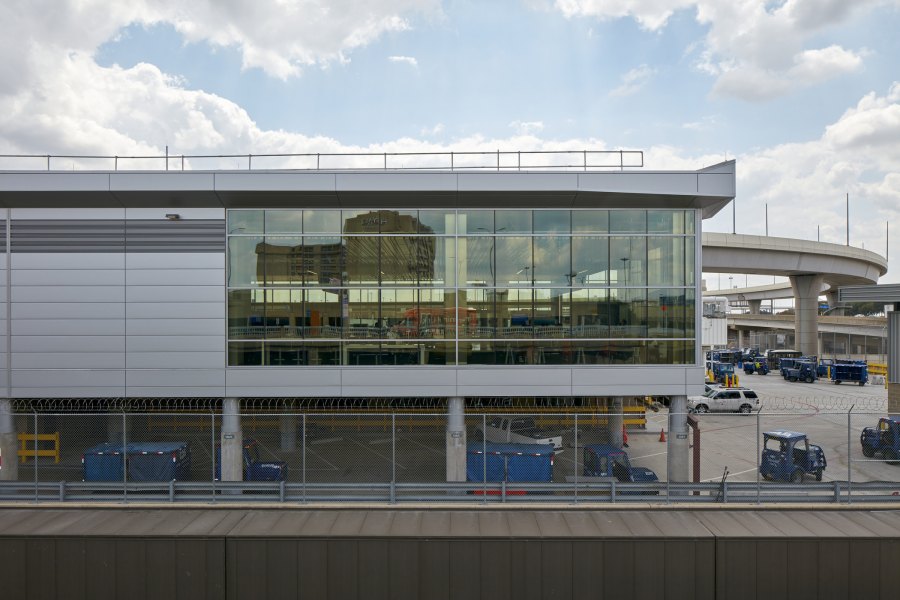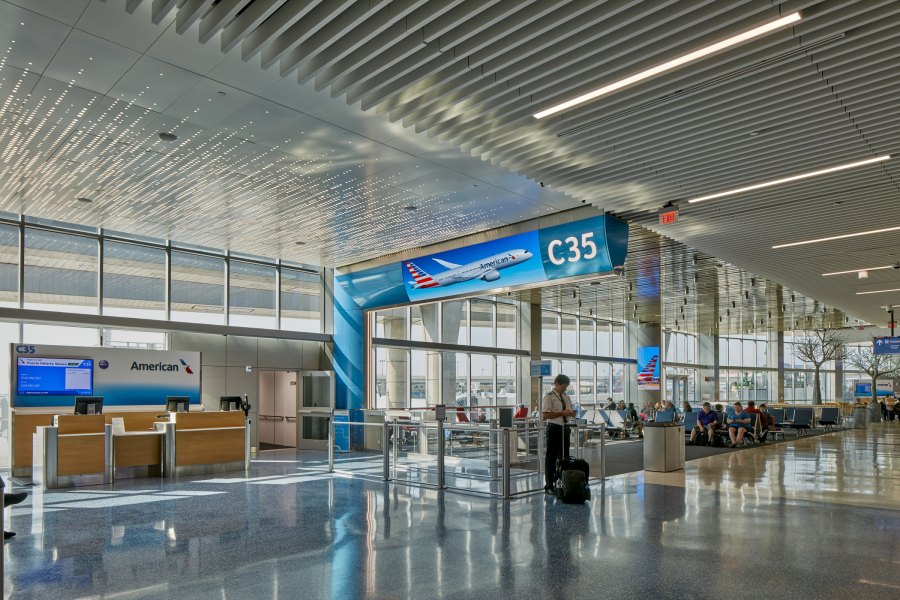 Terminal C - High C Gates Demolition + Rebuild at Dallas-Fort Worth International Airport (DFW)
The $115 million Terminal C High Gates Demolition and Rebuild project provided the capacity to help DFW meet its growing demands.
The project involved abating and demolishing the Terminal C extension that was built in 1988 as a temporary structure for five gates (33, 35-37, and 39). The existing facility was outdated, in a state of disrepair, and was not a suitable facility that could provide a high standard of service for passengers.
During the commencement of the DFW Airport High-C Gates project, the progressive design-build team (including Design-Builder Archer Western) was required to overcome multiple critical challenges. The project would need to be built directly adjacent an active terminal space and in the midst of an active ramp area. The construction would need to take place without disrupting the airline operations or the passenger experience. To overcome this, the team creatively expedited the schedule using modular construction shell structures, which were fabricated off-site and transported across the runway to the site in the middle of the night, in order to minimize runway closures. PGAL, tasked with design for this project, led the off-site design of the entire team including engineering and specialty consultants. PGAL was also a crucial team member in the relocation and installation of the modular terminal facility.
The project replaced the outdated structure by constructing a new two-level, almost 80,000-square-foot terminal consisting of a pre-fabricated modular envelope (shell and core). The gates at the new domestic flight terminal will accommodate five narrow-body aircraft or regional jets.
Features include:
Pre-fabricated modular envelope.

Five new gates to accommodate narrow-body aircraft.

Abatement and demolition of the existing extension immediately adjacent to an occupied terminal.