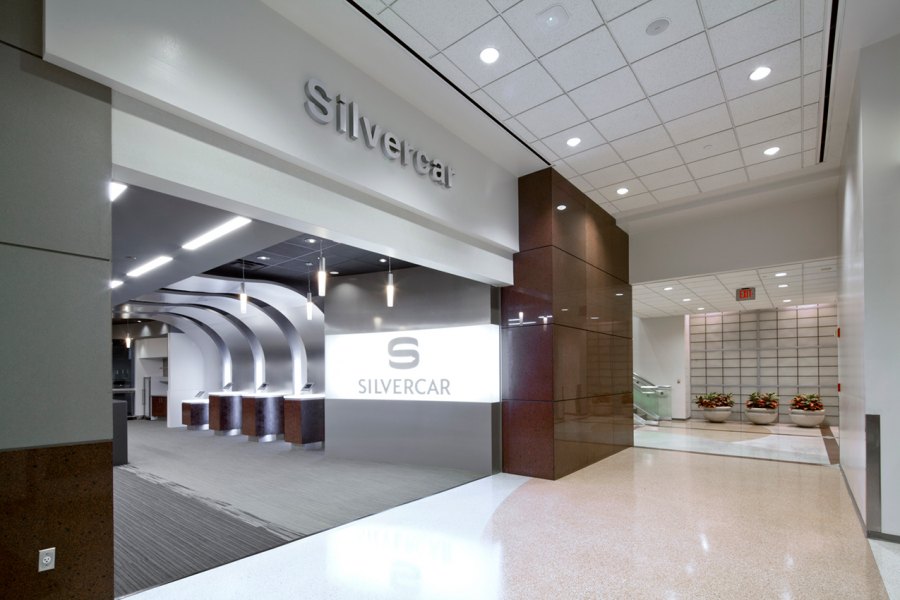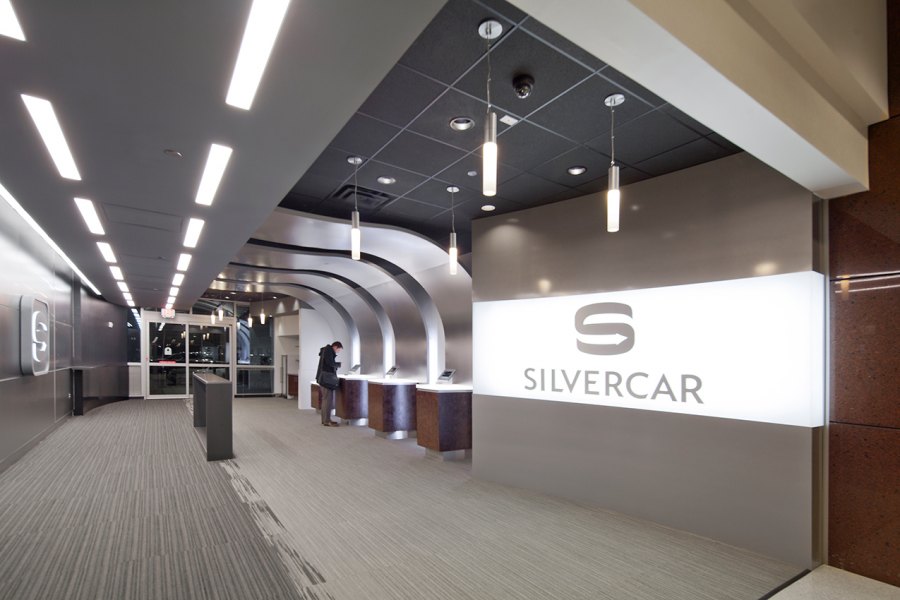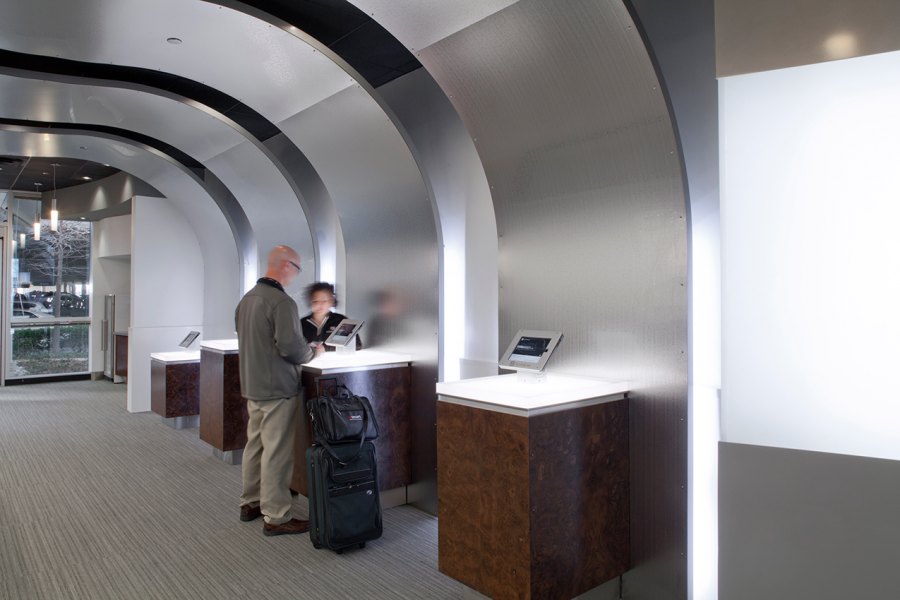 Silvercar at Dallas/Fort Worth International Airport (DFW)
Silvercar, an Austin-based technology company and new entrant to the $26 billion U.S. rental car market, opened its flagship operation at Dallas Fort Worth International Airport (DFW).
Silvercar's innovative approach lets travelers manage their entire rental car experience on a smartphone. Using the company's Internet-based, wireless, and mobile technologies, customers can carry their customized profile settings from car to car.
Focusing on luxury and convenience, the retail space ties into the distinctive qualities of the company's sole vehicle offering: the silver Audi A4. The branding — a silver "S" — appears on many surfaces with materials reminiscent of the A4. Silvercar interiors include silver metal surfaces contrasted with illuminated components and varying textures. Black leather wall coverings and glossy burl wood veneers enhance the company's luxury car inspiration.
Approaching the entrance, a curved signage wall draws customers into the main circulation path, through the suite, and directly to their car if reserved through Silvercar's customized online application. This "fast lane" is demarcated through a change in flooring color and a long, illuminated soffit above that ushers the travelers through the facility and to their rental car.
PGAL served as Architect-of-Record for this project with concept design development and implementation by Red Earth Designs.
Features Include:
Retail space that mirrors distinctive qualities of the company's sole vehicle offering: the silver Audi A4
"Fast lane" leading travelers through the facility and to their rental car
Self-serve kiosk featuring illuminated resin tops that shine light into the space, much like headlights in the night sky