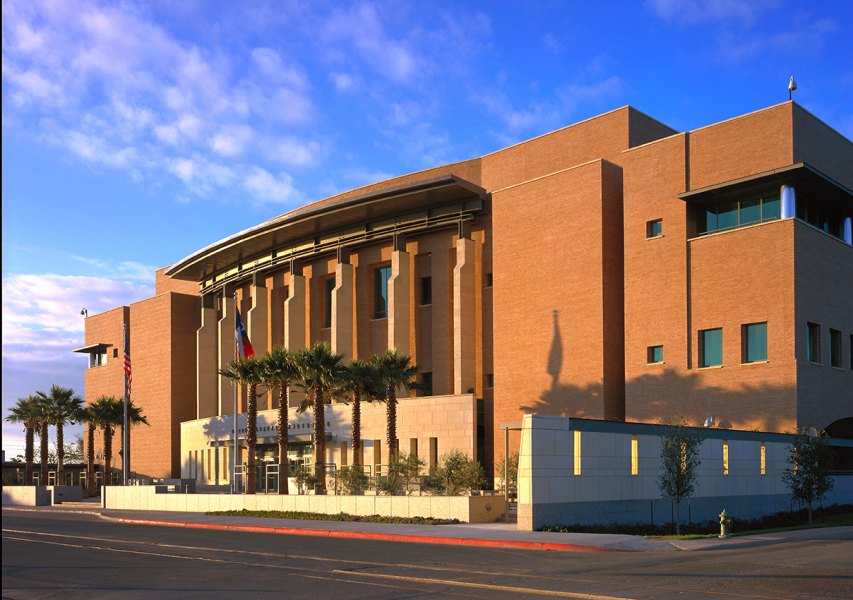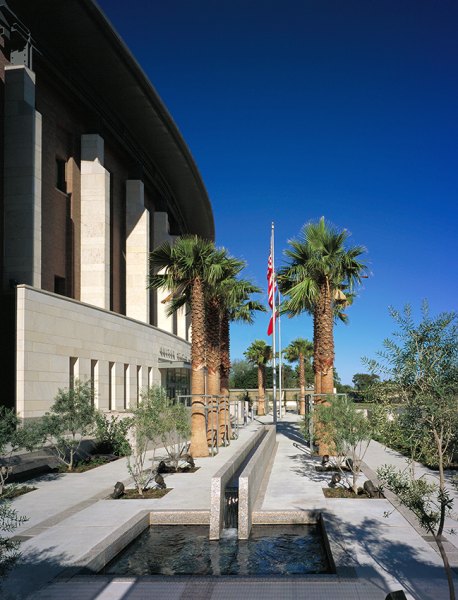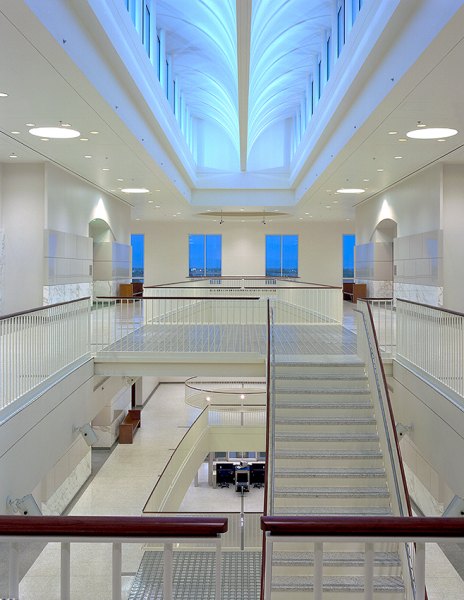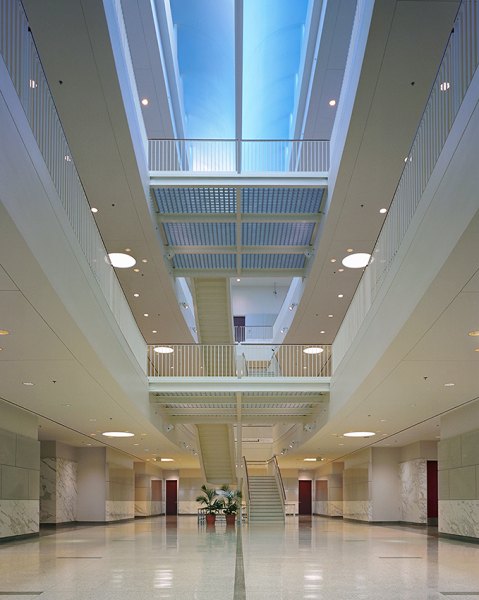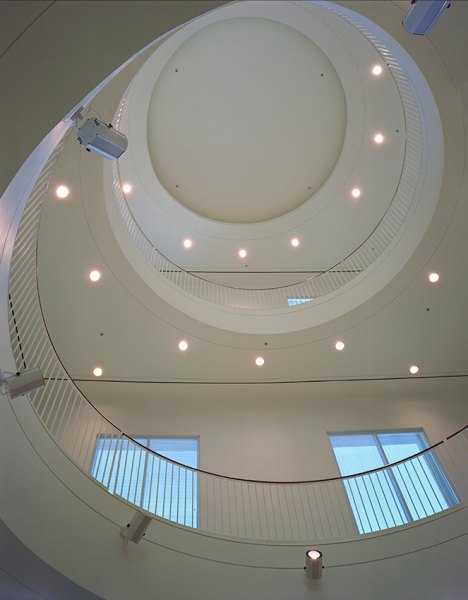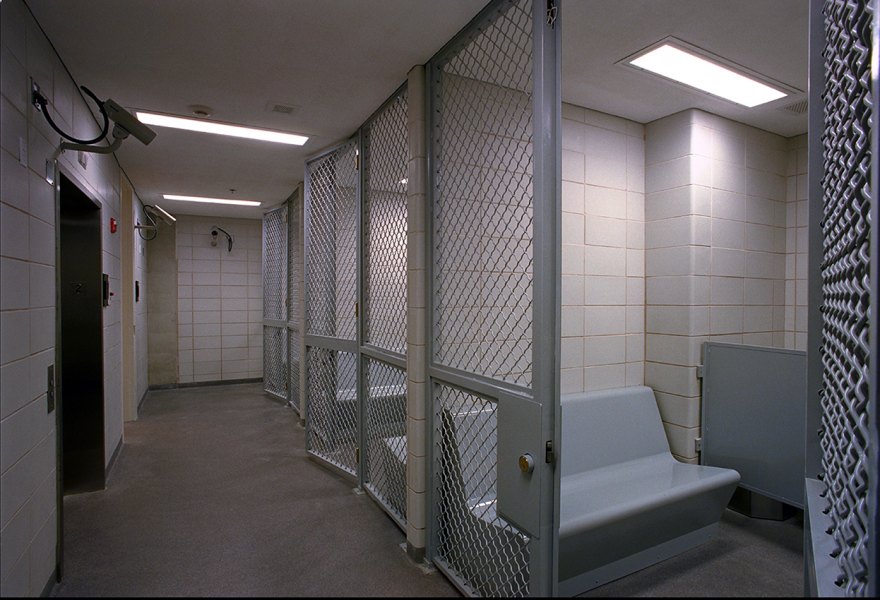 Reynaldo G. Garza + Filemon B. Vera Courthouse
Considered best value by the General Services Administration (GSA), this stately federal courthouse has received numerous awards and feature stories.
PGAL served as Design Excellence architect for the 198,000-square-foot, four-story courthouse in Brownsville, Texas. The courthouse design celebrates Brownsville's heritage as well as the solemnity, integrity, and fairness of the Federal Judicial System.
PGAL used the building's architecture to create a sense of place defined by enclosure and edges, much like the South Texas region's historic missions. The classical two-story portico, use of natural light, and open interior design complement the straightforward arrangement of two sets of paired courtrooms with a central public space known as the Great Hall, which includes a grand monumental stair. The Civic Plaza continues this theme of civic openness with a tree-lined outdoor extension of the ceremonial court for citizenship ceremonies and other special occasions.
Features Include:
198,000-square-foot, four-story courthouse
Classical two-story portico with natural light and an open interior design
Civic plaza with a tree-lined ceremonial court
Mission critical command center designed for Level 3 security