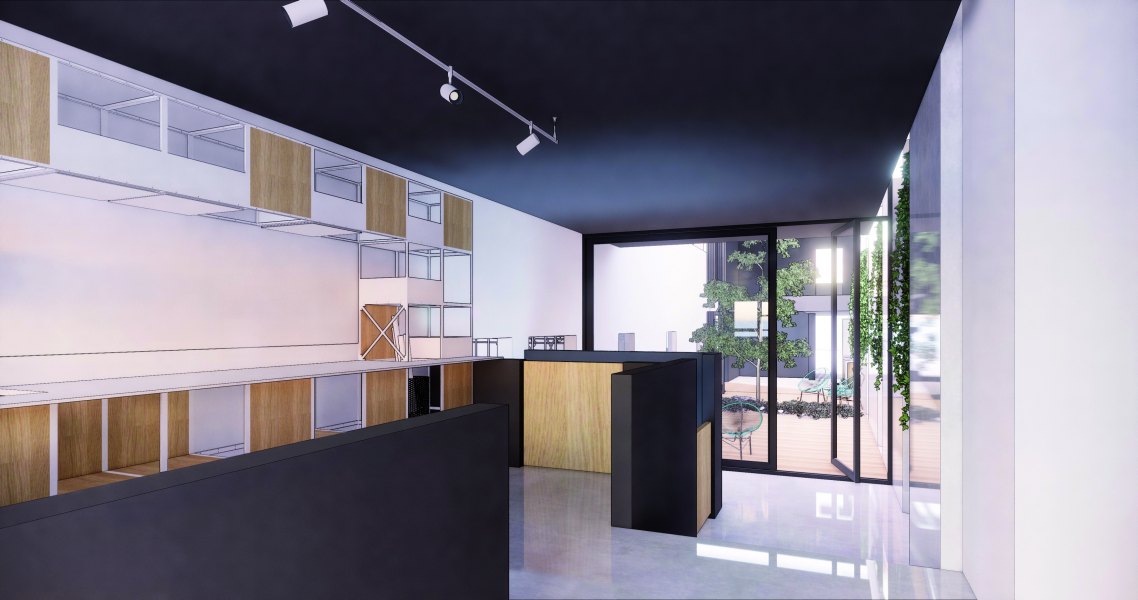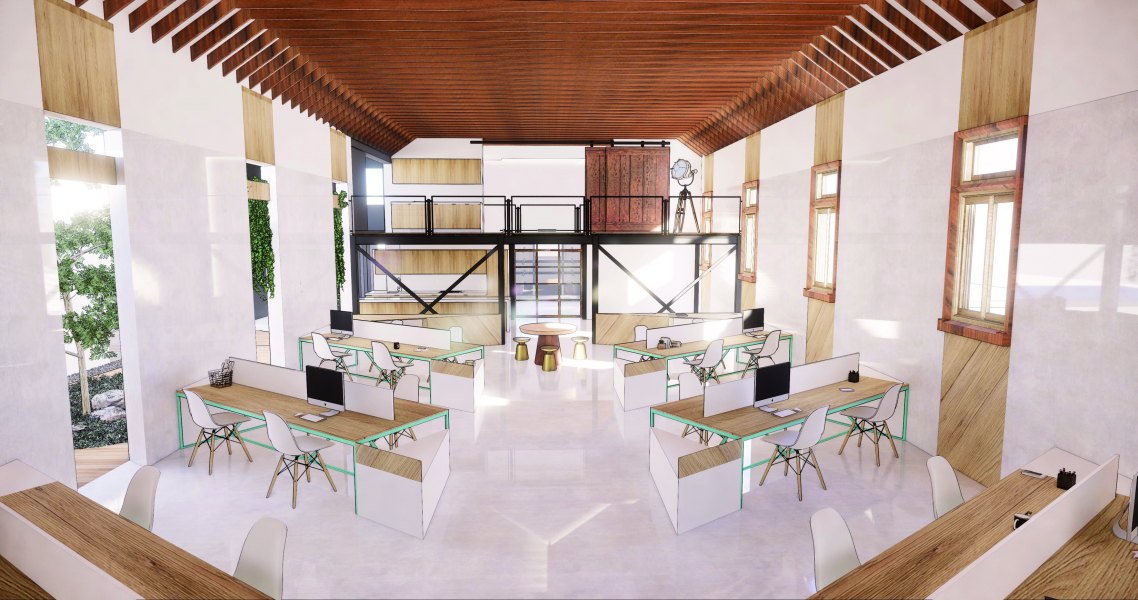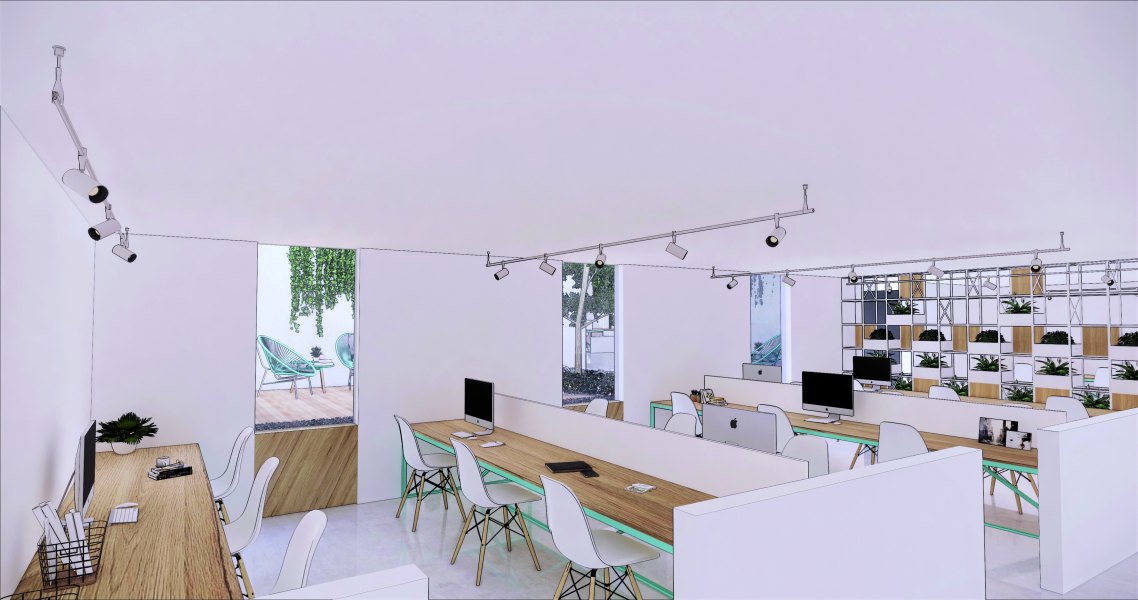 KR Wolfe
The client owns three contiguous buildings along Maine Ave, in downtown Lakeside. Currently, their offices are located in two of the three structures, and the goal was to consolidate into one of the structures  - the historic Lakeside Theater building.
The building is a two-story, approximately 4,400-square-foot structure, with piecemeal building additions to the rear of the building having occurred over the decades.
Built in 1911, the Theatre has lived several lives, including Town Hall, movie theatre, and finally a live theatre. It then sat derelict for many years prior to the clients purchasing the property, ready to breathe new life into the facility.
The design maintains the core of the theater building with high open windows, structure ceiling reuse, old movie posters and building items they saved such as old wood sash windows, movie reels and light fixtures. The palette of the open office plan is clean and modern with a juxtaposition of wood and finished concrete.
Features include:
Merged office space in a historic theater building

Multiple lot consolidation coordination

Open office floorplan with mezzanine