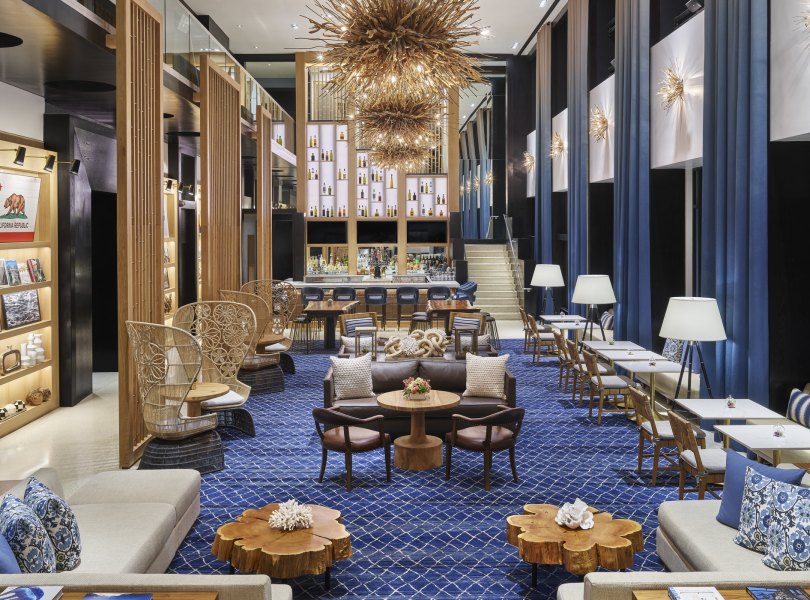 Hotel Republic
The all-new Hotel Republic (an Autograph Collection hotel) took an existing, outdated W Hotel and transformed it to embody San Diego's laid-back ethos.
The project included a full lobby, room and terrace kitchen/bar renovation. The contemporary, coastal inspired design is carried throughout the hotel from the welcoming two-story lobby, upstairs to the club lounge and outdoor terrace and then into the renovated rooms (separate scope).
Multiple dining options are available in the hotel. Guests are greeted by Trade, the 57-seat restaurant and cocktail lobby bar. Taking the stairs adjacent to the bar, patrons can experience the mild San Diego climate and drink and dine al fresco on the second-floor club lounge and outdoor courtyard terrace, complete with fireplace, lounge seating, and breathtaking views. The quick-service coffee and healthy quick dine Patio Marketplace is also an option, offering seating for up to 46 people.
Features Include:
Contemporary, coastal-inspired design.

Second-floor outdoor club lounge and terrace.

57-seat restaurant and cocktail lobby bar.