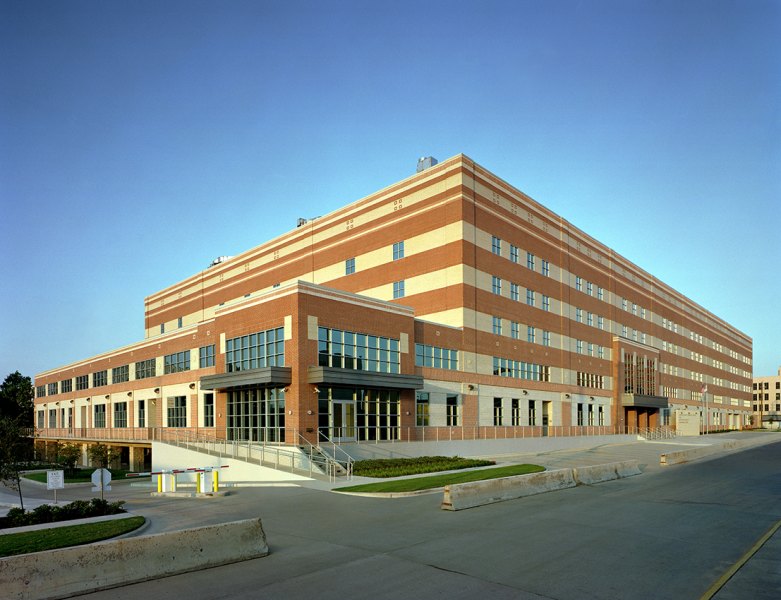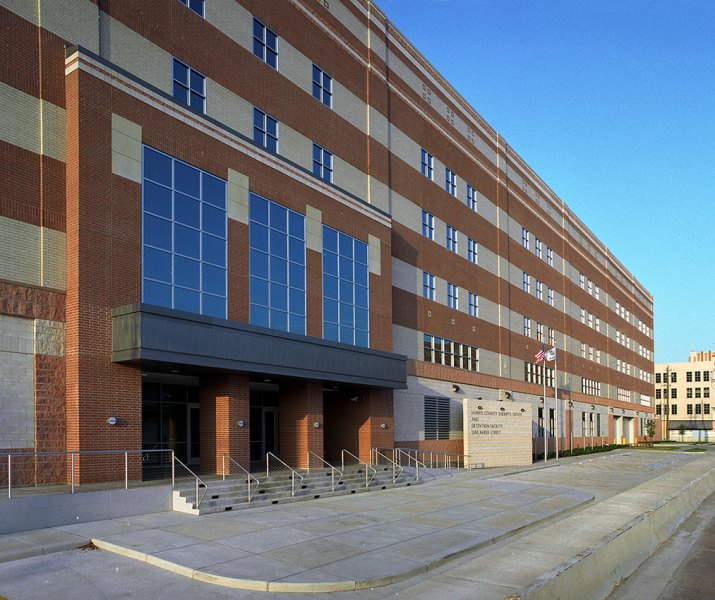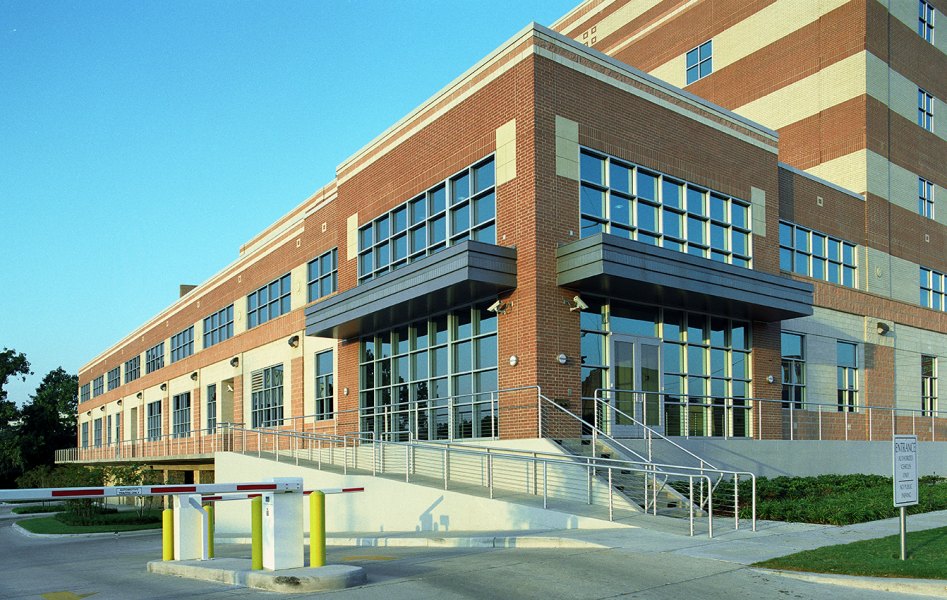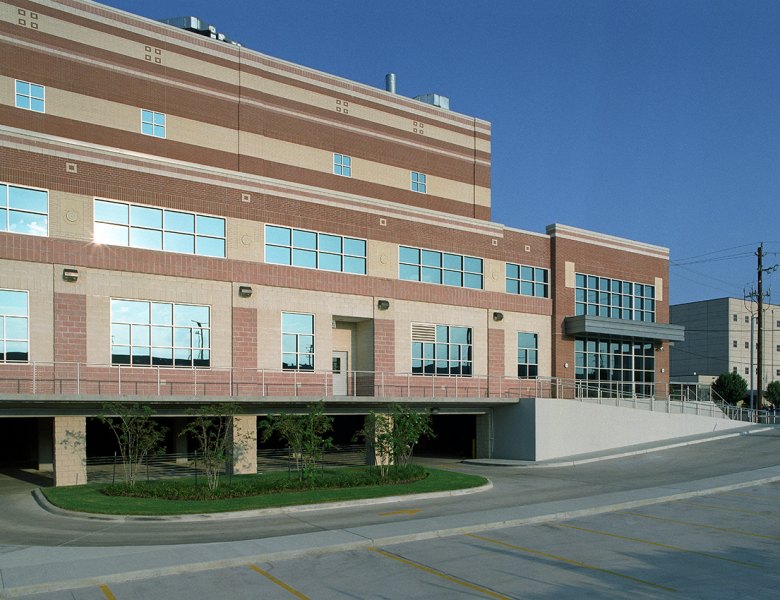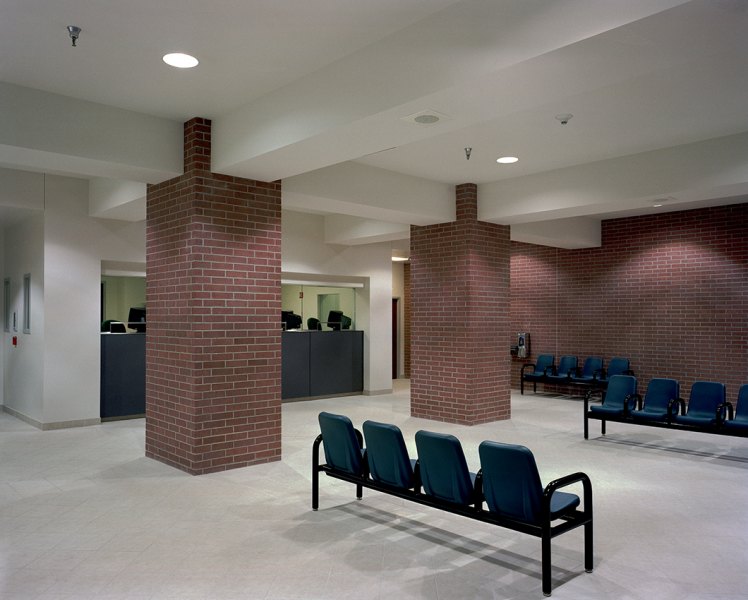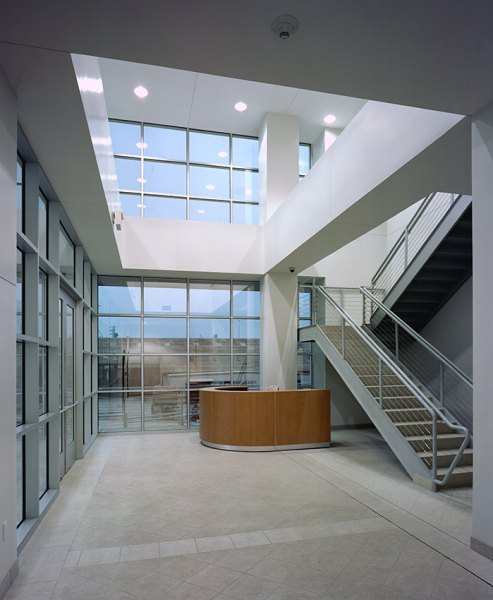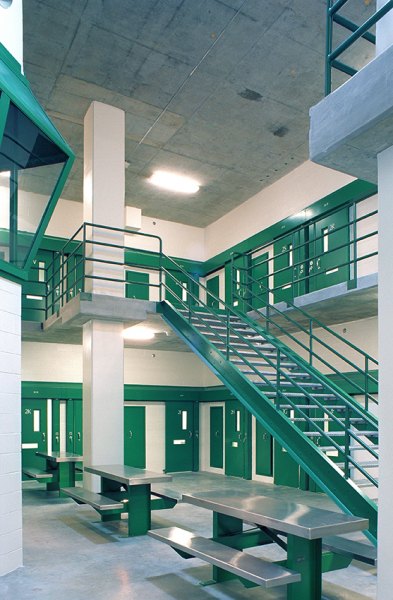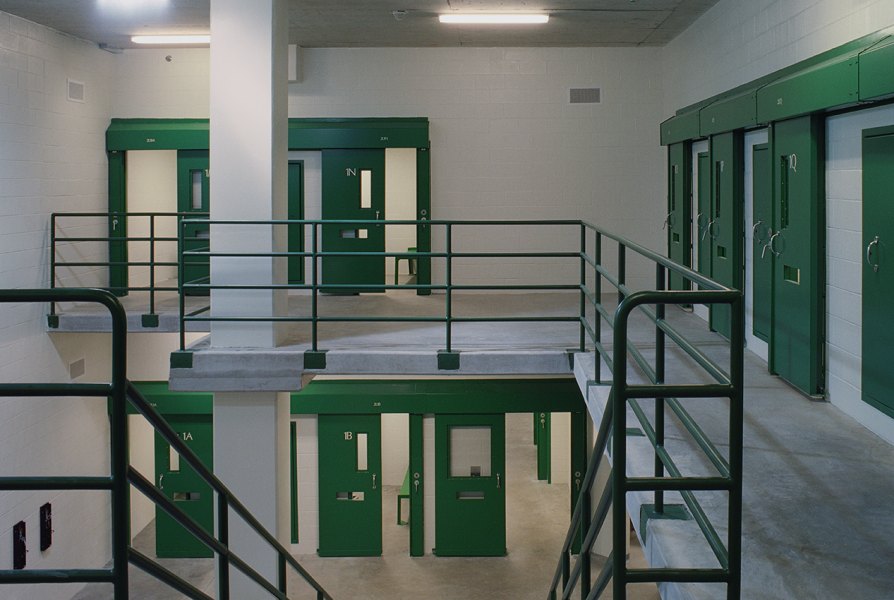 Harris County 1200 Baker Street Jail
Master planned and designed by PGAL on a fast-track design-build basis, 1200 Baker Street Jail in Houston is recognized as one of the largest and highest quality yet inexpensive jails in the nation today.
This 575,000-square-foot, 4,156-bed, six-story building has a significant presence and civic stature. The complex is tied into the existing county jails and courts through a secure tunnel system and includes visitation areas on each floor. The jail includes 480 single bed cells, 96 separation cells, 1,632 multiple occupancy beds, and 1,824 dormitory beds.
1200 Baker Street Jail also features commercial kitchen and laundry facilities, a medical treatment clinic, exam rooms, MHMRA, and a 126-bed medical holding facility for males and females. Individual floors are dedicated for the female population, vocational rooms, and law library. The sheriff's office and administration housing are located outside the security perimeter on the first and second floors.
The facility has a 22,000-square-foot, full-service medical treatment clinic with separate wings for males and females so that basic gynecology, radiology, and dental services can be provided for the inmates. In addition to the dedicated clinical space, an adjacent housing wing provides single-cell and dormitory-style transitional medical housing for inmates in need of increased monitoring or isolation from the general population.
PGAL also prepared civil engineering design for the project. The site work includes concrete paving, basement level parking, exterior surface parking, drives and sidewalks, domestic and fire water supply utilities, and sanitary sewer system utilities.
Features Include:
480 single bed cells, 96 separation cells, 1,632 multiple occupancy beds, and 1,824 dormitory beds
Commercial kitchen and laundry facilities, a medical treatment clinic, exam rooms, MHMRA, and a 126-bed medical holding facility for males and females
22,000-square-foot, full-service medical treatment clinic with separate wings for male and female inmates