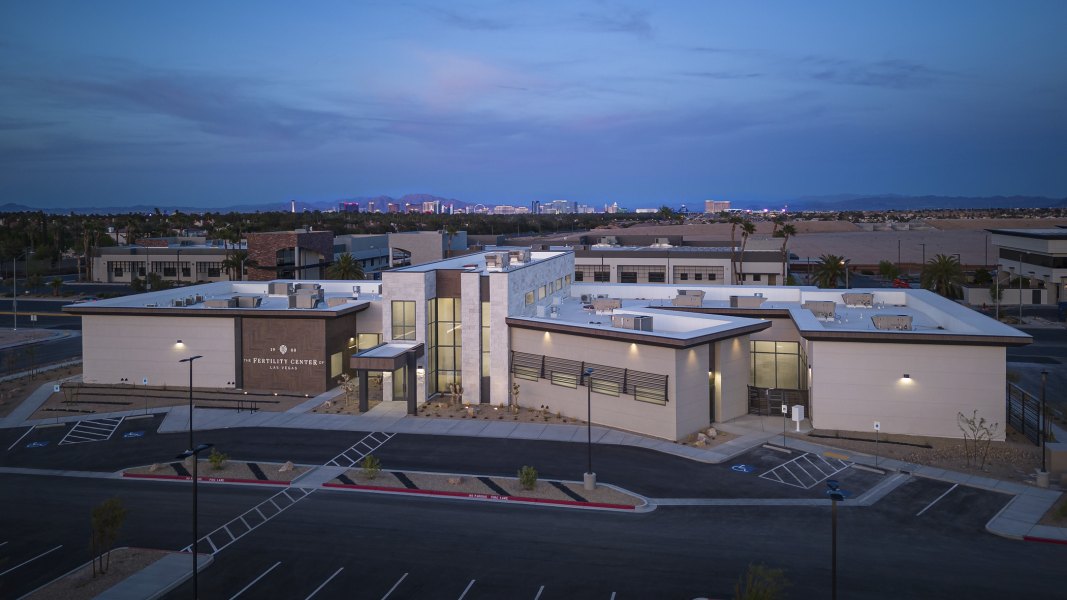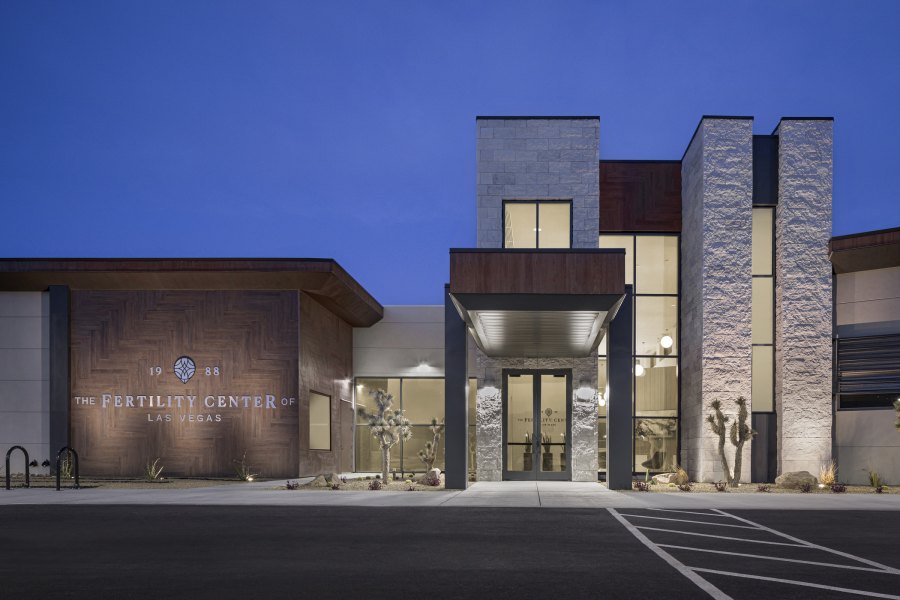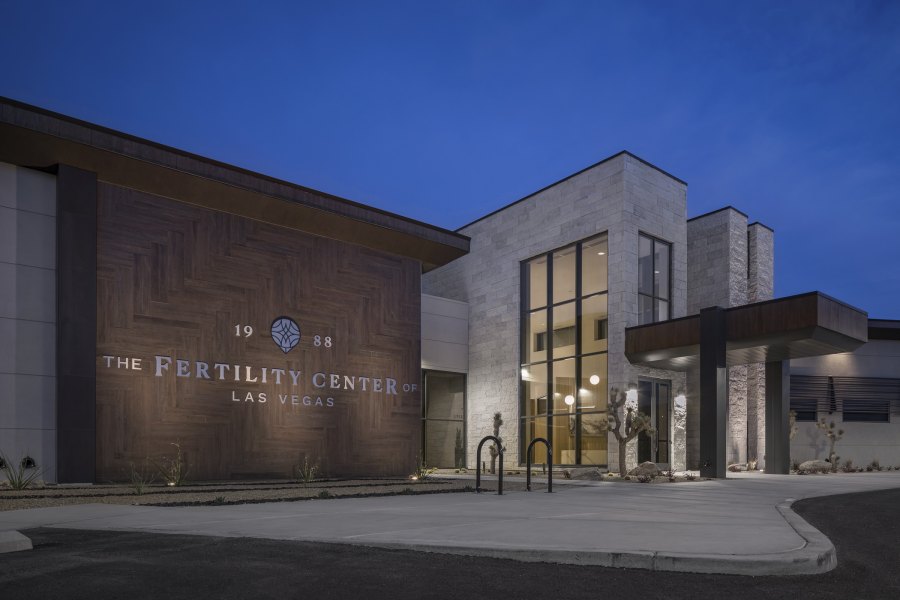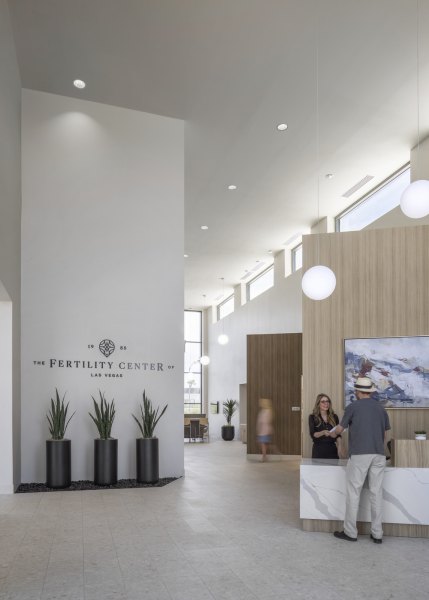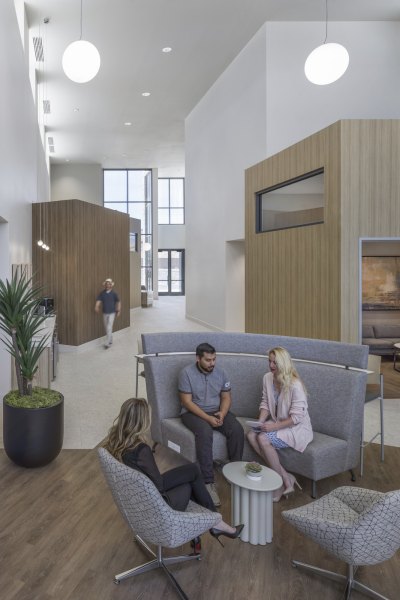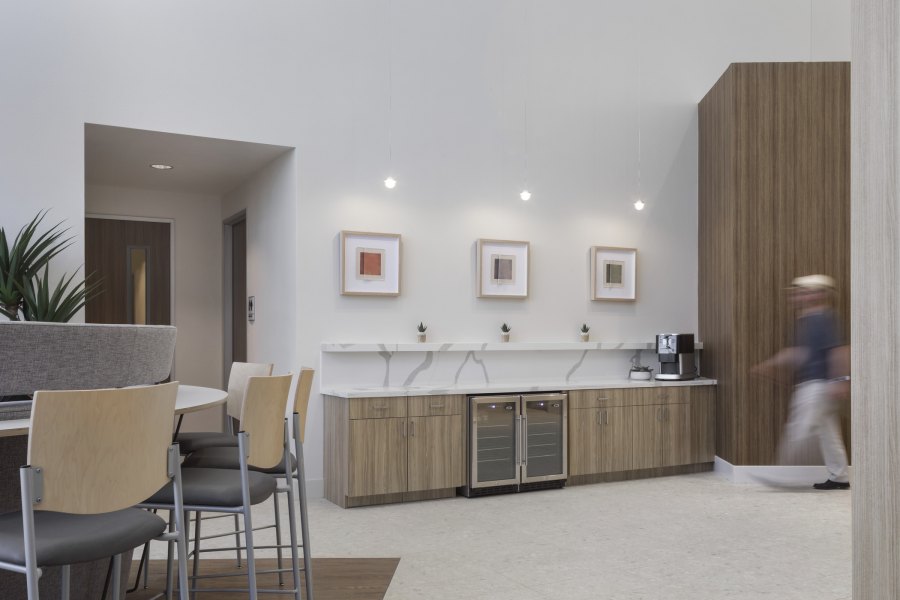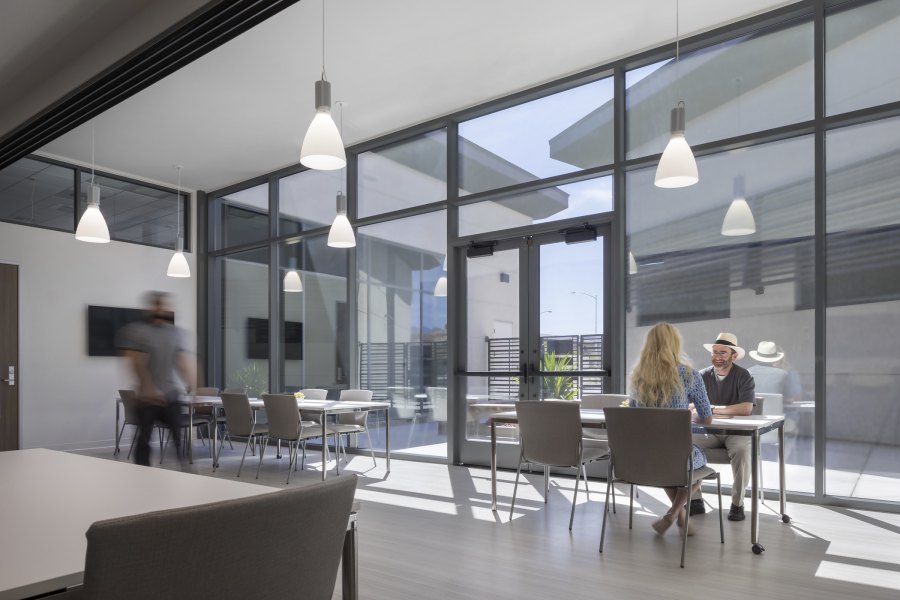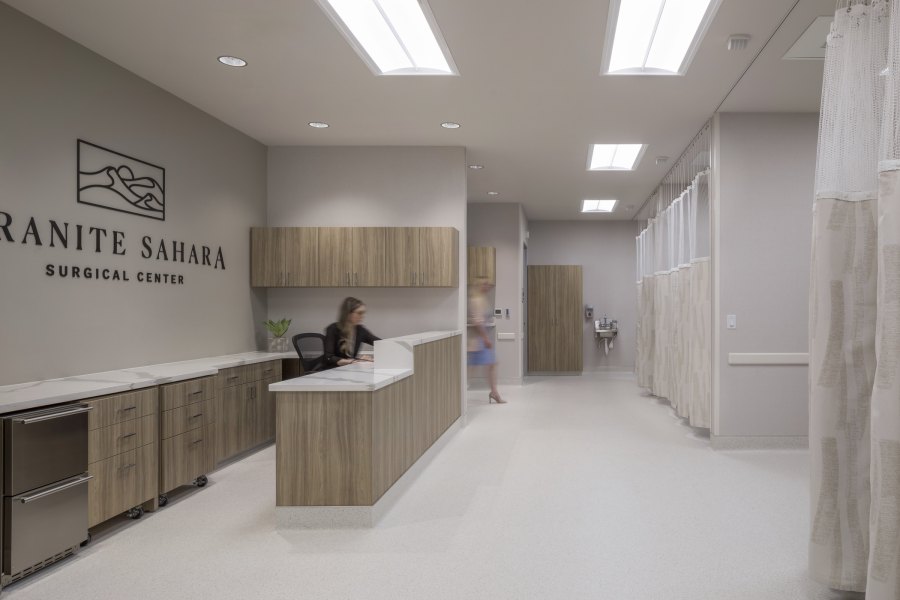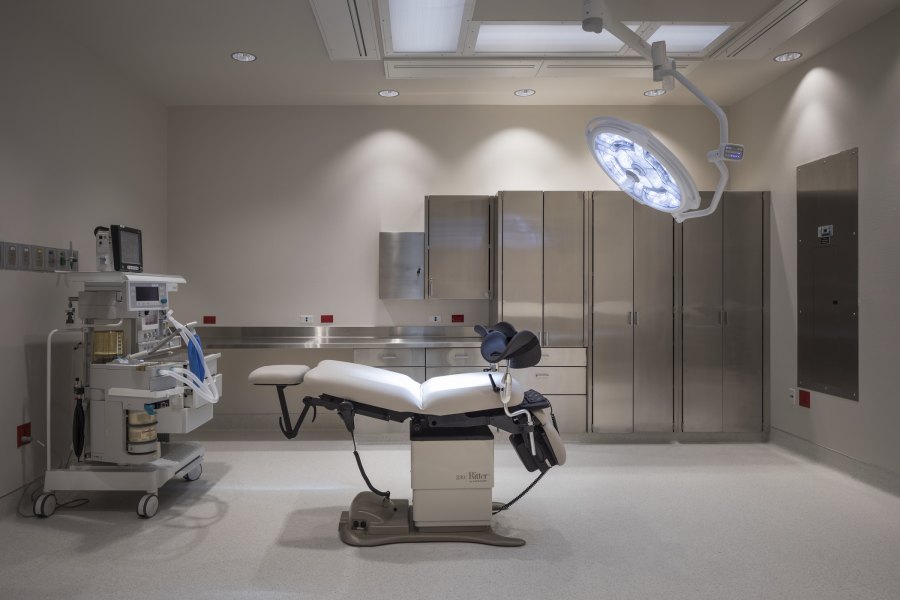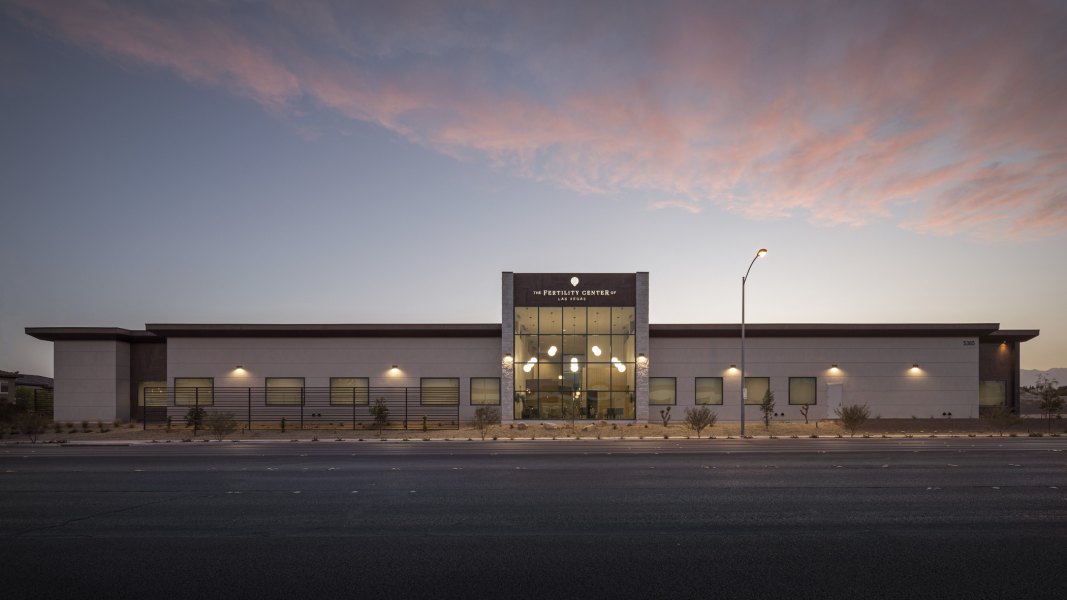 Fertility Center of Las Vegas
PGAL provided complete architecture and interior design services for the 17,000-square-foot standalone fertility clinic.
Designed to 2018 FGI Guidelines for Outpatient Facilities, the new clinic focuses on patient-centered care with a calming palette to improve the overall experience for its clients. 
Dr. Shapiro's Fertility Clinic is an iconic building meant to last the test of time in style and elegance attracting visitors worldwide. Its contemporary lines allow playful light and shadows to highlight the building shapes and forms along with a sculptural accent focal center volume. The stone at the central form gives the visitor the feeling of solidarity and stability while the wood look finishes ensure warmth and comfort. There is a connection with nature with the large atrium and lobby windows allowing views of the mountains beyond and adding to the comfort and wellbeing of the patients.  The building design includes a "womb" at the center for gathering events.
The modern new facility includes a lobby, waiting areas, outpatient procedure facilities, laboratory, pharmacy, and support spaces to include areas that ensure privacy is maintained for individuals and their families. Clean room environments and an ASC component are also part of the program. Laboratories are designed with a significant focus on air quality, noise levels, room layout and workflow, external temperature and heat load so as not to interfere with reproductive health. 
Features include:
15,000-square-foot new ground up fertility clinic

State-of-the-art full-service facilities

Patient-centered design