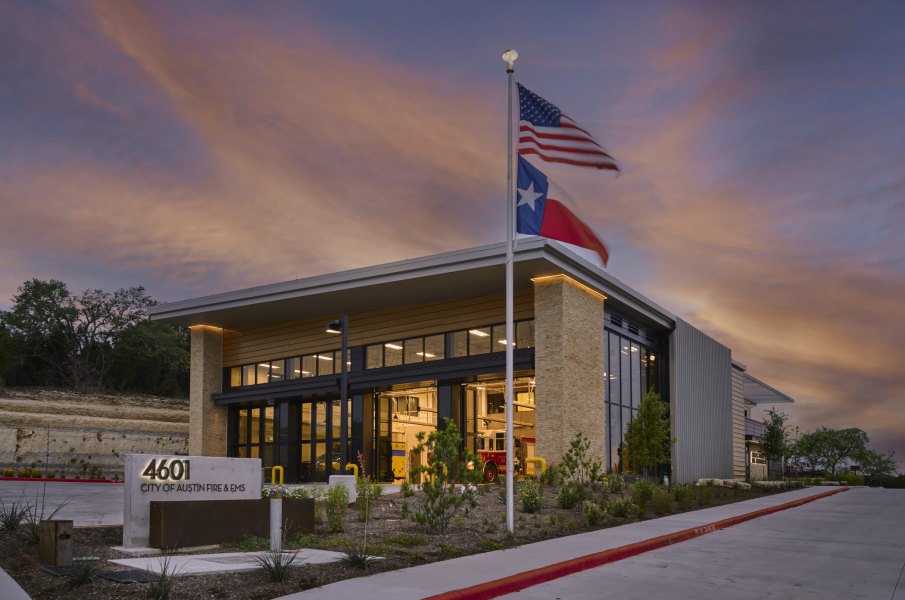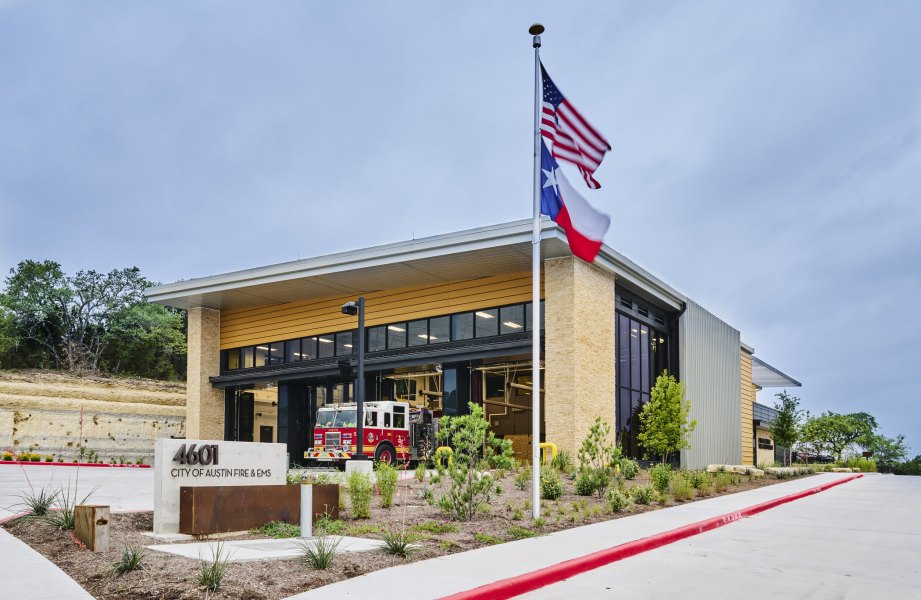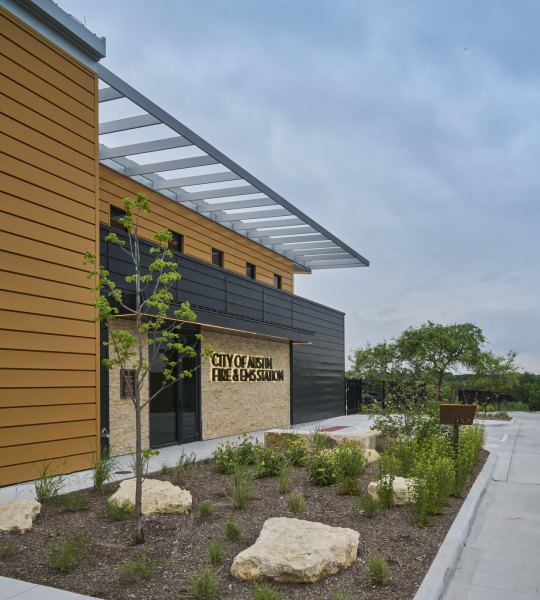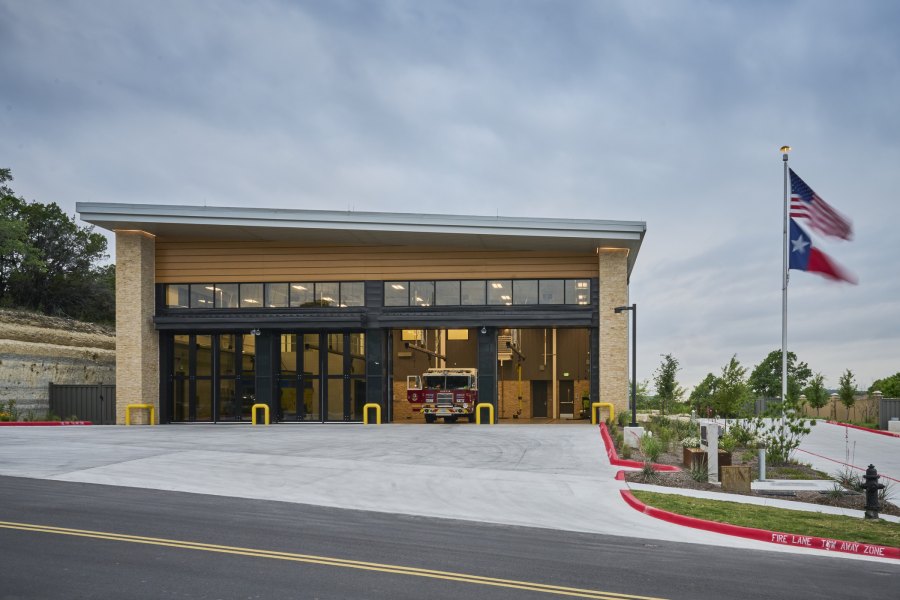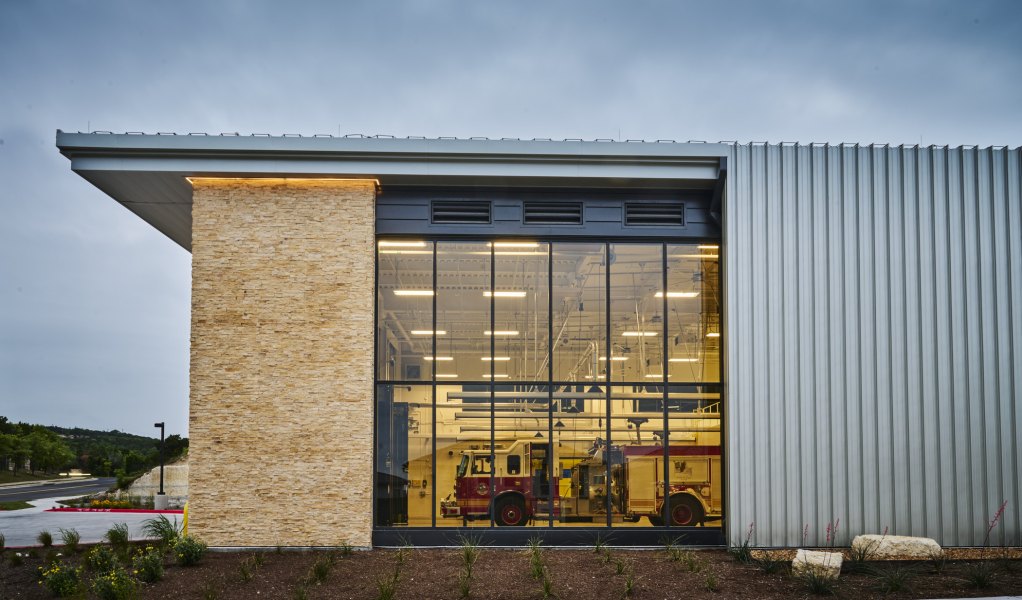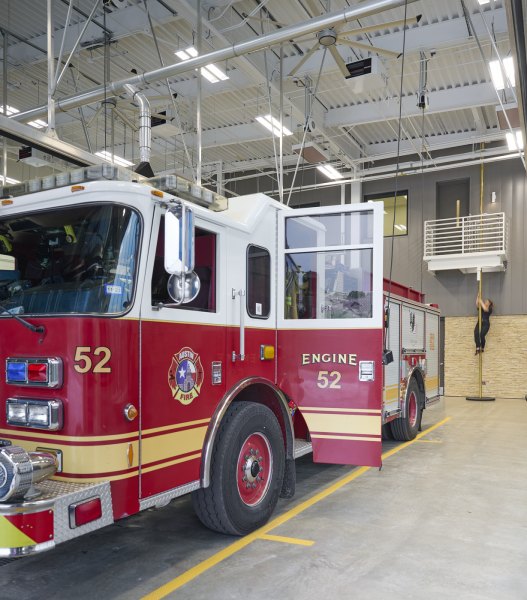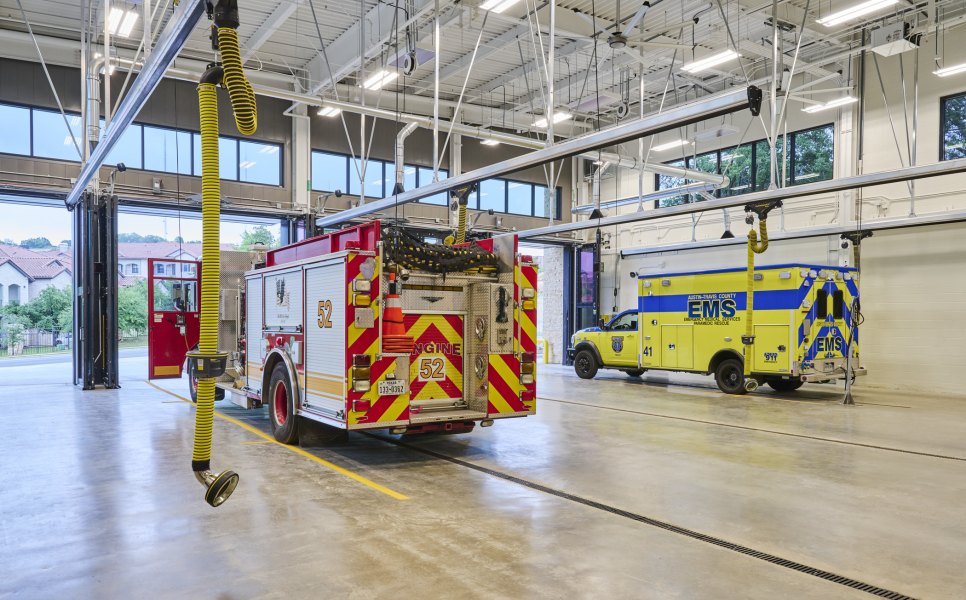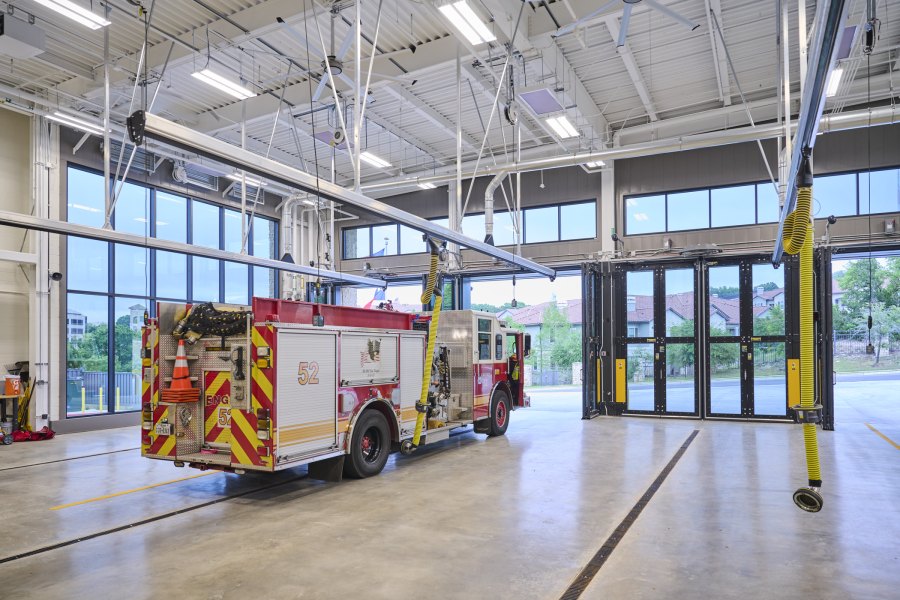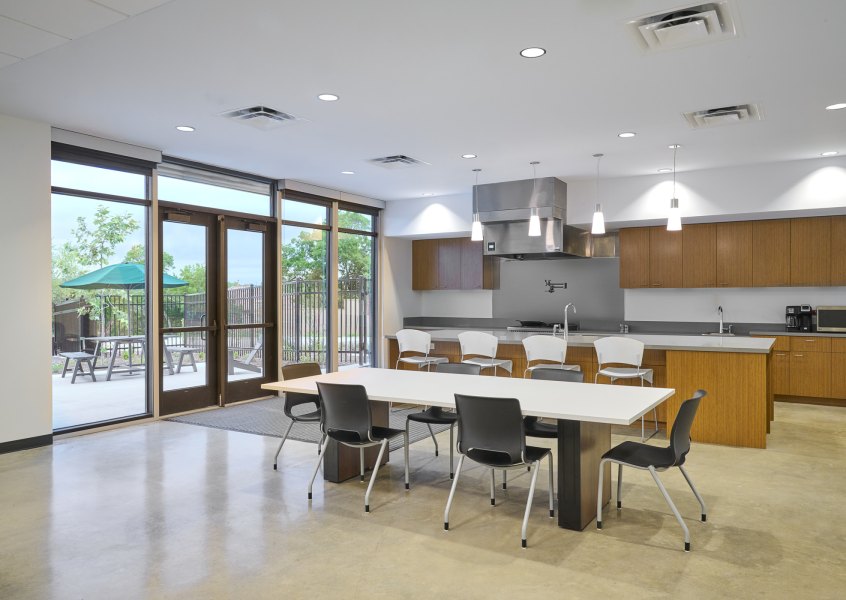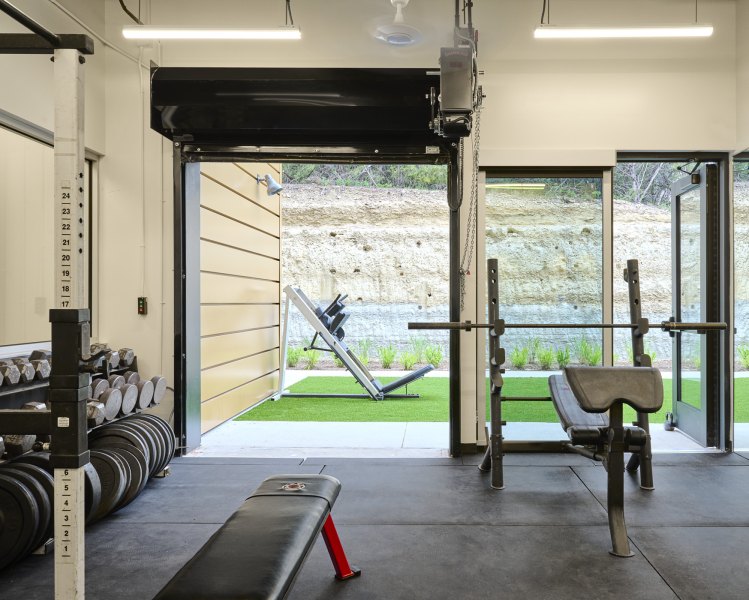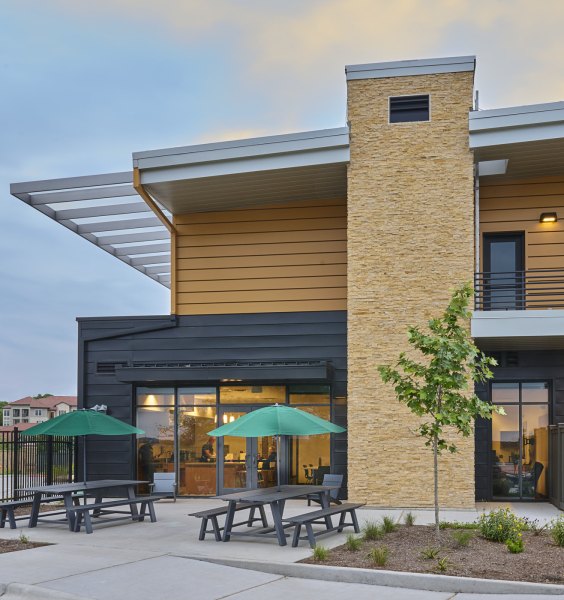 City of Austin Davenport Ranch Fire + EMS Station
The Davenport Ranch station has a simple, modern design as to blend with the adjacent Saint Stephens Episcopal School and residential neighborhood.
The site's steep topography and hard limestone soil highly influenced the site planning of the compact 12,500-square-foot building which has a single-story apparatus bay and two-story living quarters. The station is designed for 24-hour occupancy, accommodating the different shift schedules of Fire and EMS employees.
The station has four back-in apparatus bays, 14 sleep rooms, seven full restrooms, gym, 1,000-square-foot kitchen and dayroom area, and exterior lounge area.
Features include:
New 12,500-square-foot Fire and EMS station

Designed for 24-hour occupancy

Four back-in apparatus bays