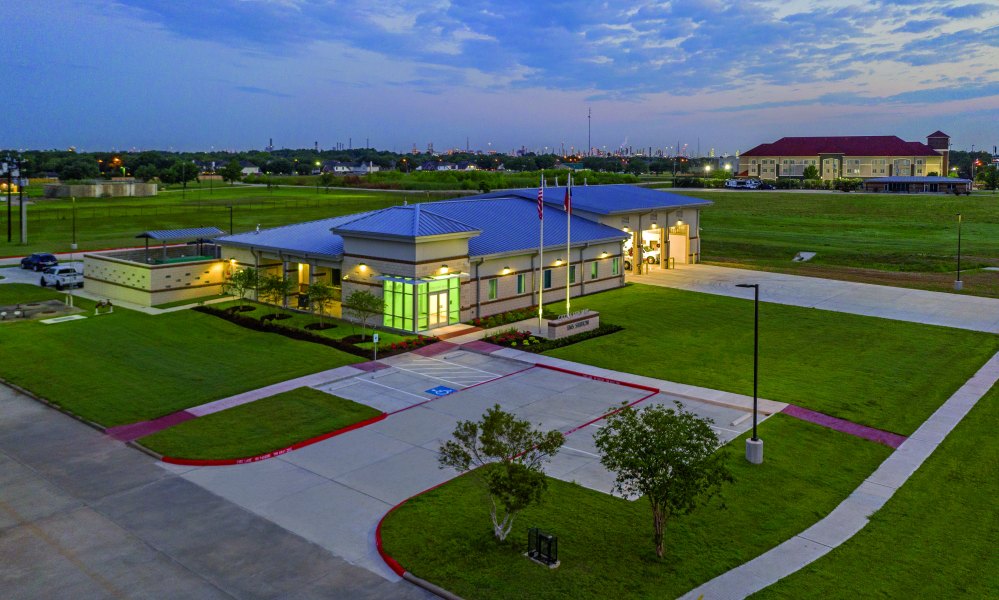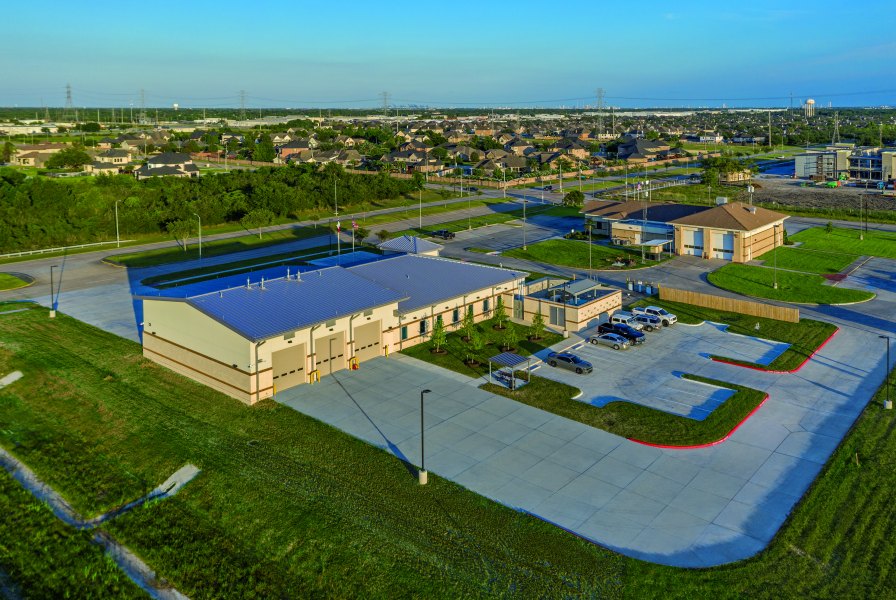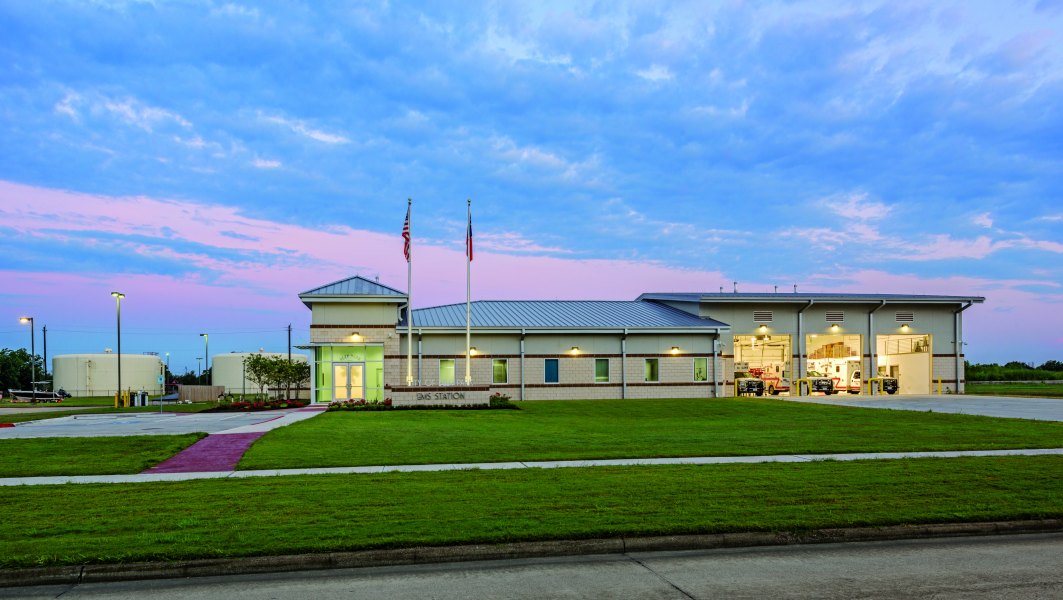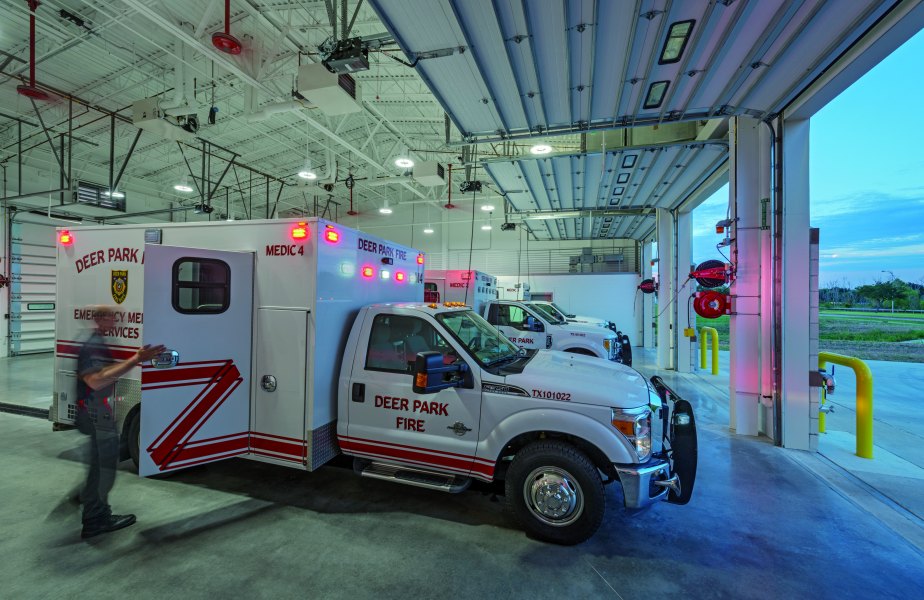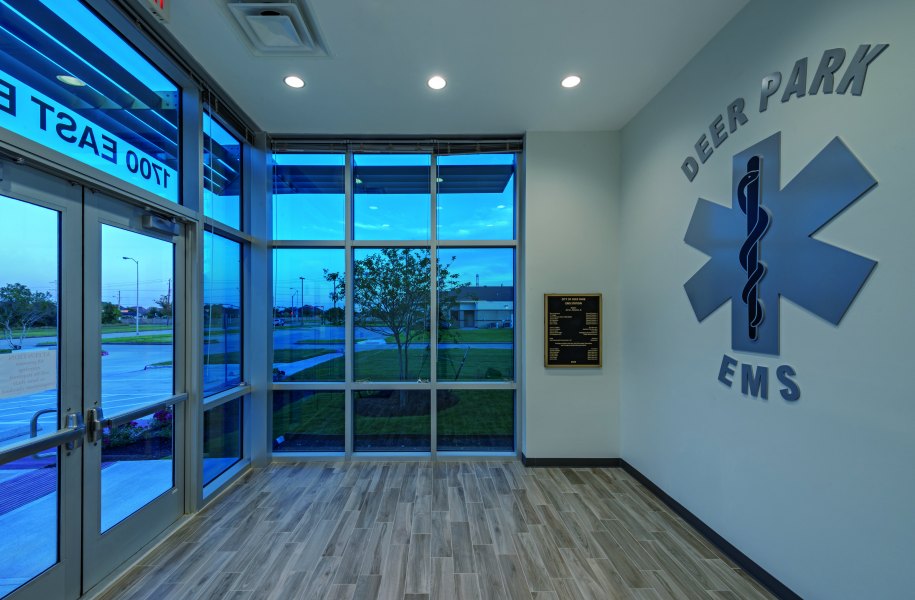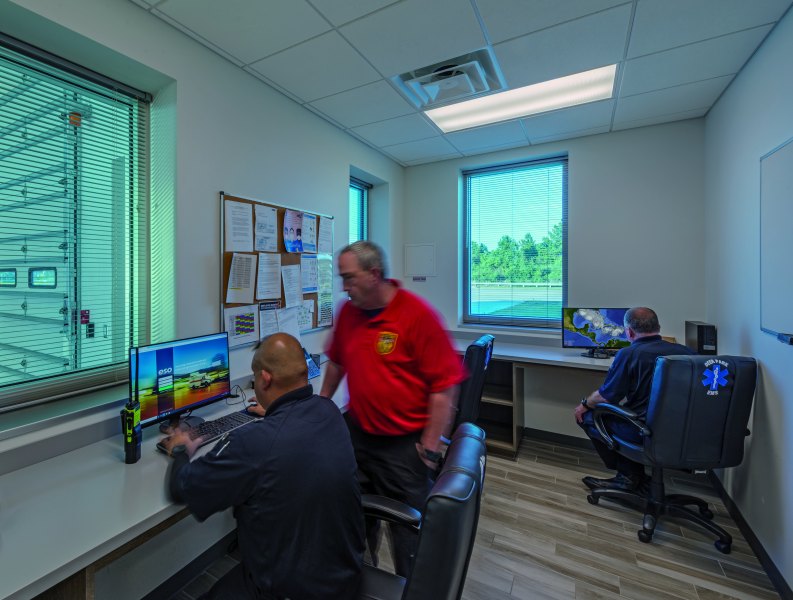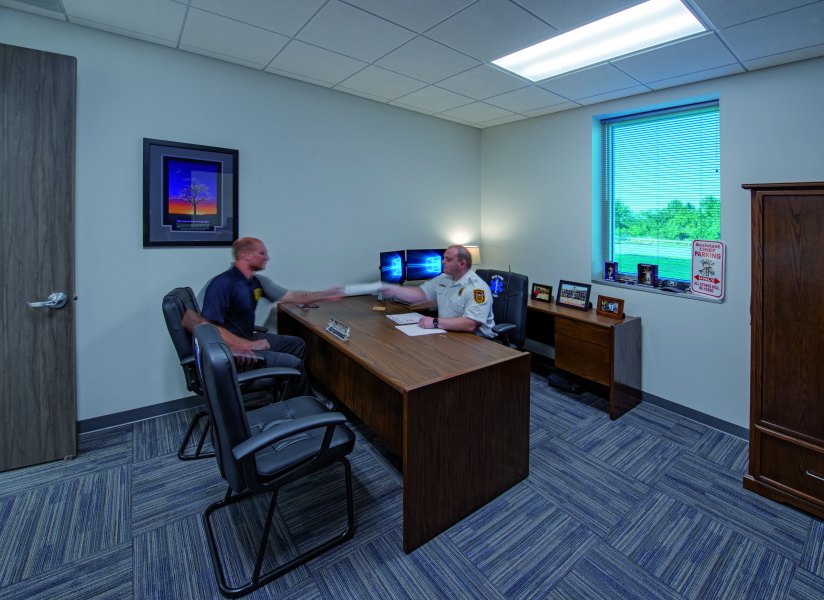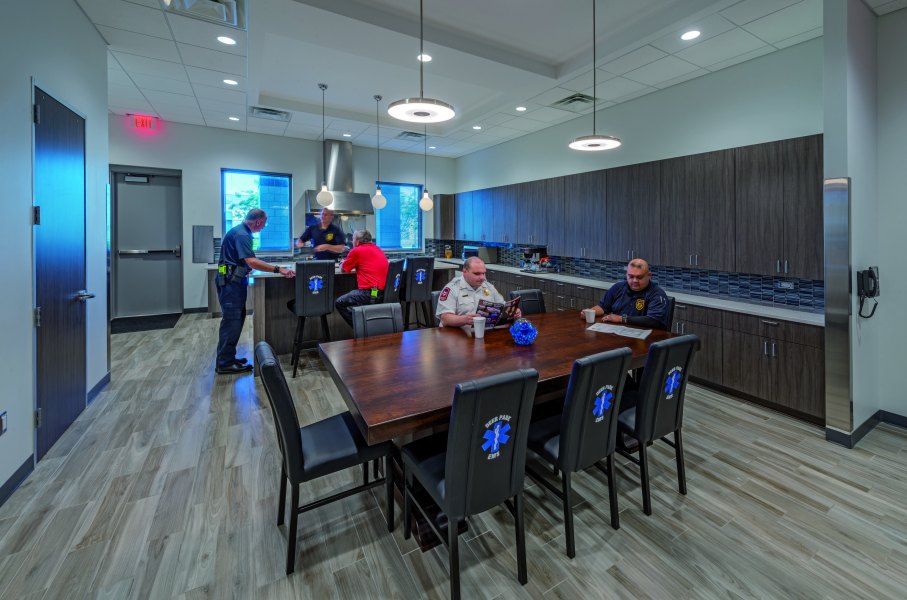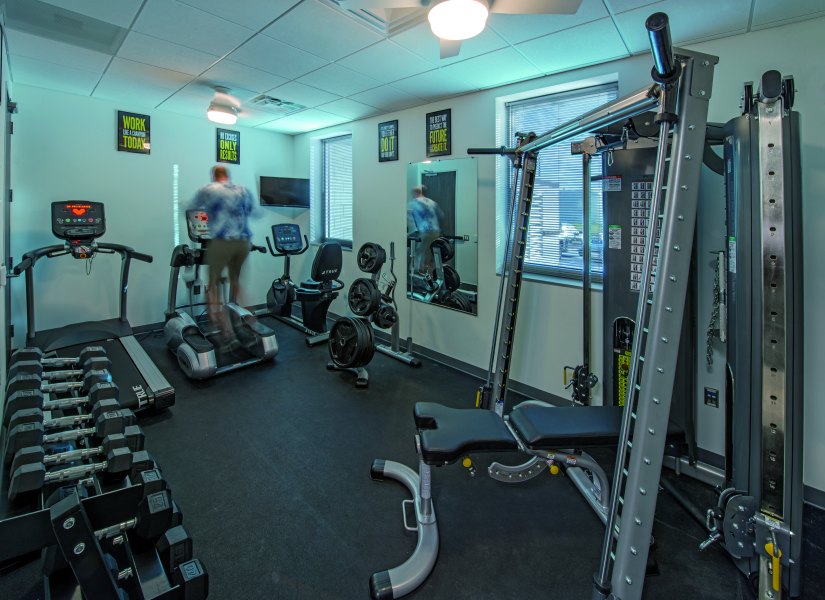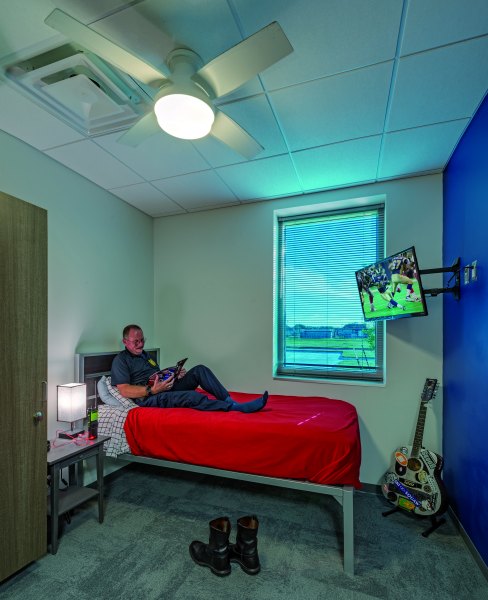 City of Deer Park EMS Annex
The new Deer Park EMS Annex is an approximately 10,500-square-foot facility designed specifically for the City's EMS department.
Immediately adjacent to Fire Station No. 2, the EMS Annex provides offices, living quarters, and three apparatus bays for EMS Department employees and vehicles. The project started with a collaborative programming and planning effort to define the department's future space needs and to develop a feasible floor plan, site plan, and aesthetic.
The building includes lobby, office spaces, a conference room, watch room, kitchen and dining area, day room, eight dorm rooms, shower/restrooms, EMS storage room, central supply, tool room, and three apparatus bays. The exterior of the building uses two colors of split-face concrete masonry, stucco, and standing seam metal roofing to both complement the materials used on the existing fire station and create a contemporary aesthetic for the EMS station.
Features Include:
10,500-square-foot new EMS facility

Lobby, office spaces, a conference room, watch room, kitchen and dining area, day room, eight dorm rooms, shower/restrooms

EMS storage room, central supply, tool room, and three apparatus bays

Exterior building materials complement the existing fire station and provide a new, contemporary aesthetic