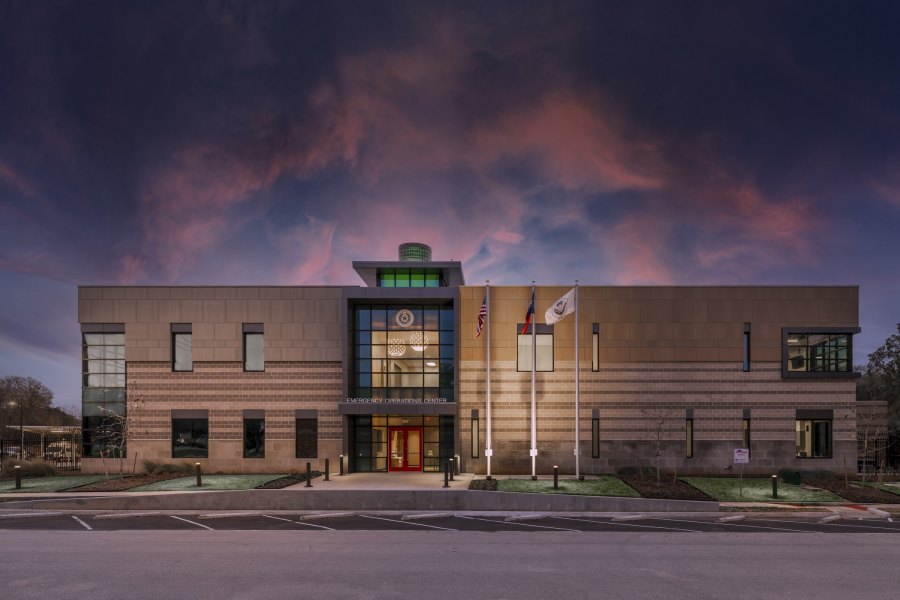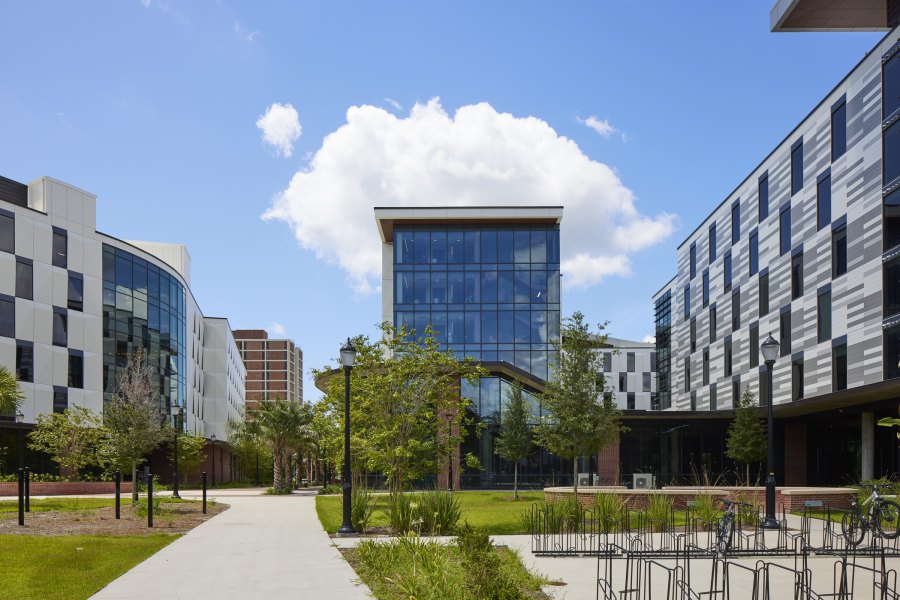 University of Florida Honors College Housing Complex
The University of Florida Honors College Housing Complex is composed of four, five- and six-story residential towers, plus an interconnected, one-story commons building of approximately 20,000 square feet.
The entire five building complex is over 415,000 total square feet and provides 1,407 beds in single and double-occupancy rooms. The rooms are further subdivided into 20-bed and 40-bed communities with their own laundries, lounges, and kitchens.
The ground floor of each building is geared towards a different program including music, art, maker space, gaming, mindfulness, and library/study spaces, plus large lounges and common kitchens to promote social interaction. The Honors College offices are also included on the ground floor.
The complex is located in the heart of the primary residential zone. The buildings are situated to provide a generous, cloistered courtyard with shade trees flanking an open lawn on the west side of the commons building and a major, north/south pedestrian pathway on the east side, linking additional residential facilities to the academic buildings on campus.  Smaller seating areas (including a hammock area) are judiciously placed near each building, as well as covered and uncovered parking for over 400 bicycles.
The project delivery method is a fast-track design-build, which was awarded in September of 2021, with an expected occupancy in August 2023. PGAL is the Architect-of-Record, with Associate Architect Walker and Design-Builder Weitz Construction.
Features include:
Five-building residential complex

1,407-student beds in single and double occupancy rooms

Various programs on each ground floor to encourage social interaction