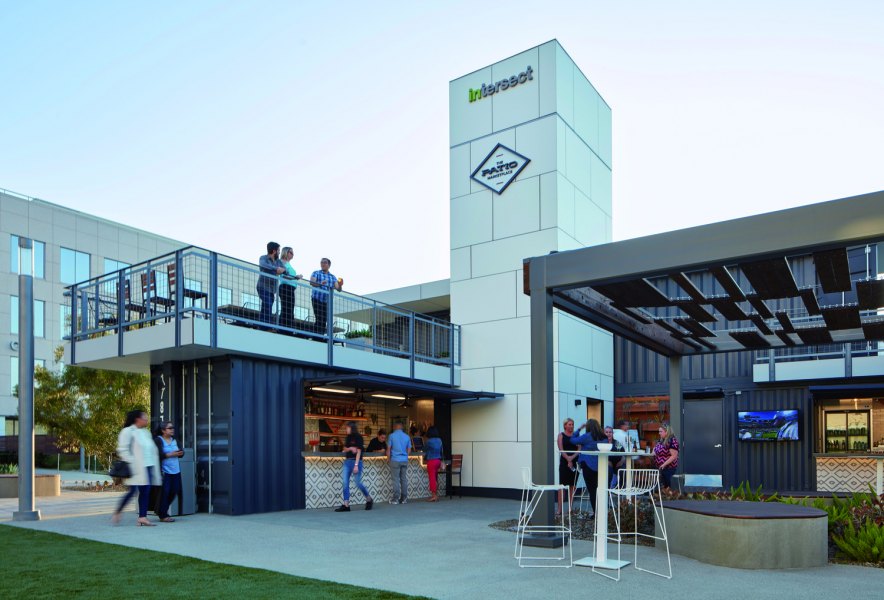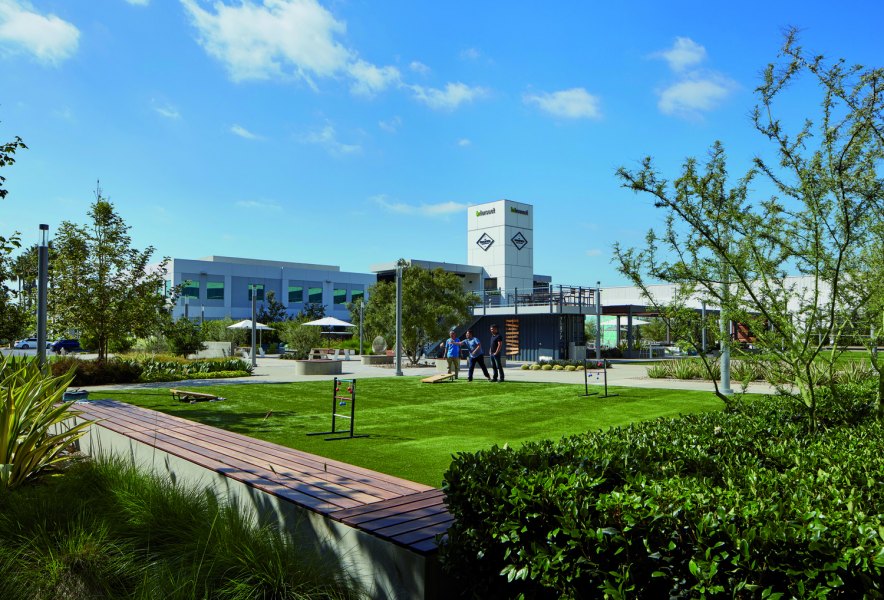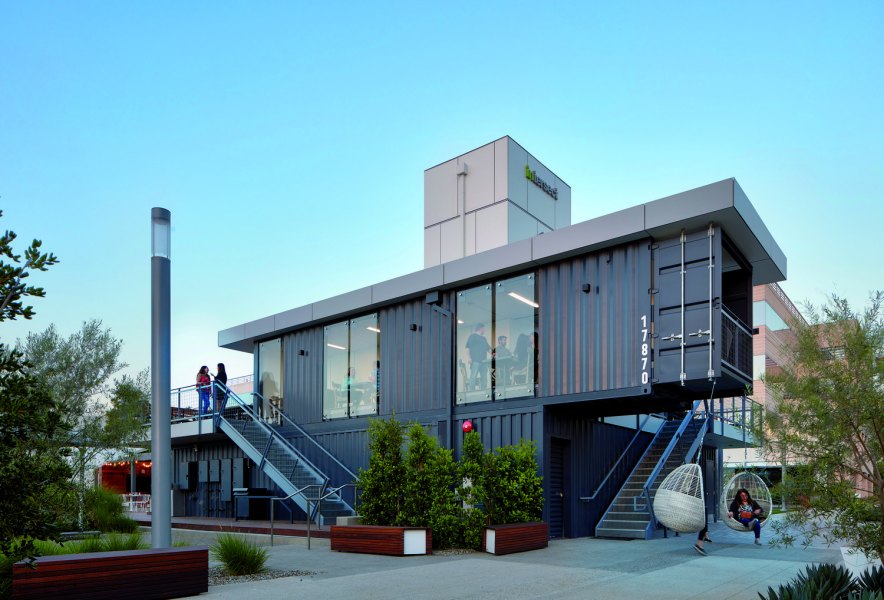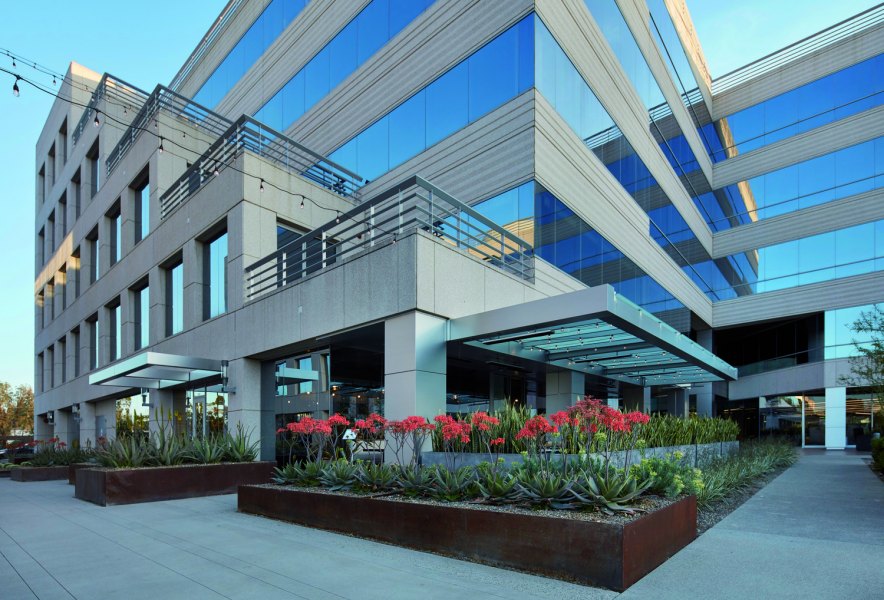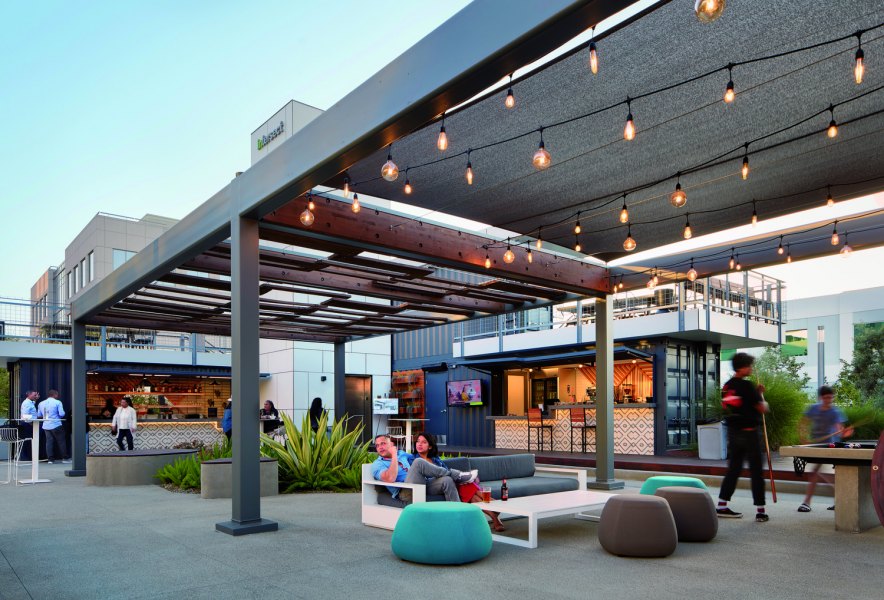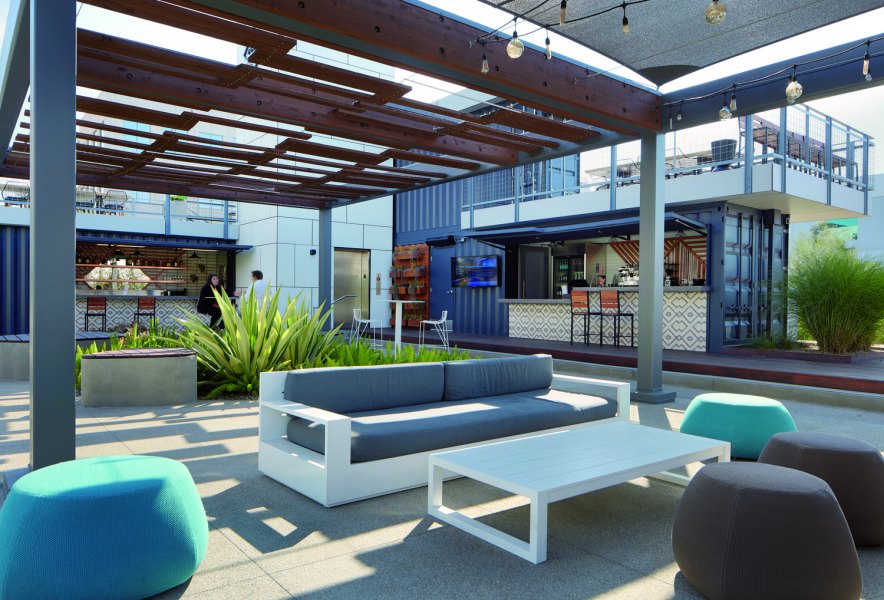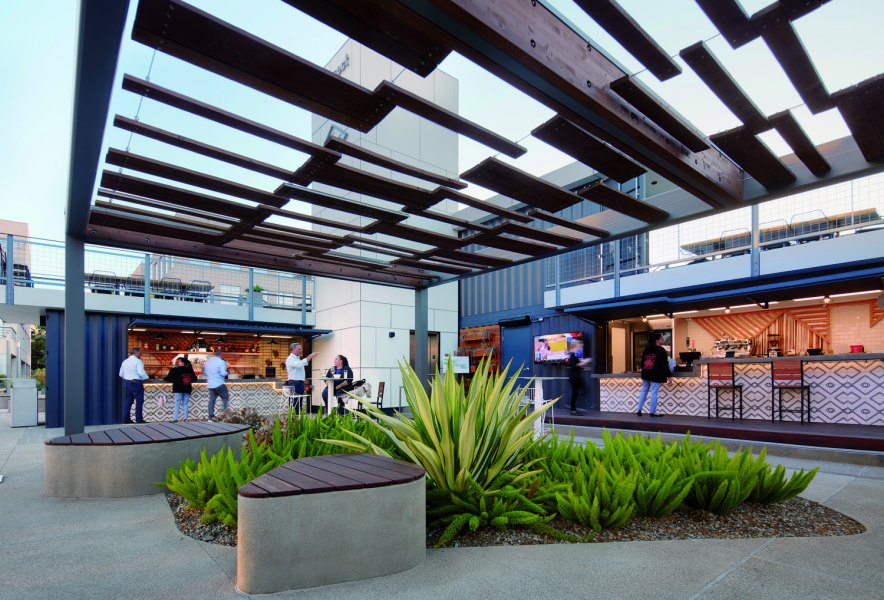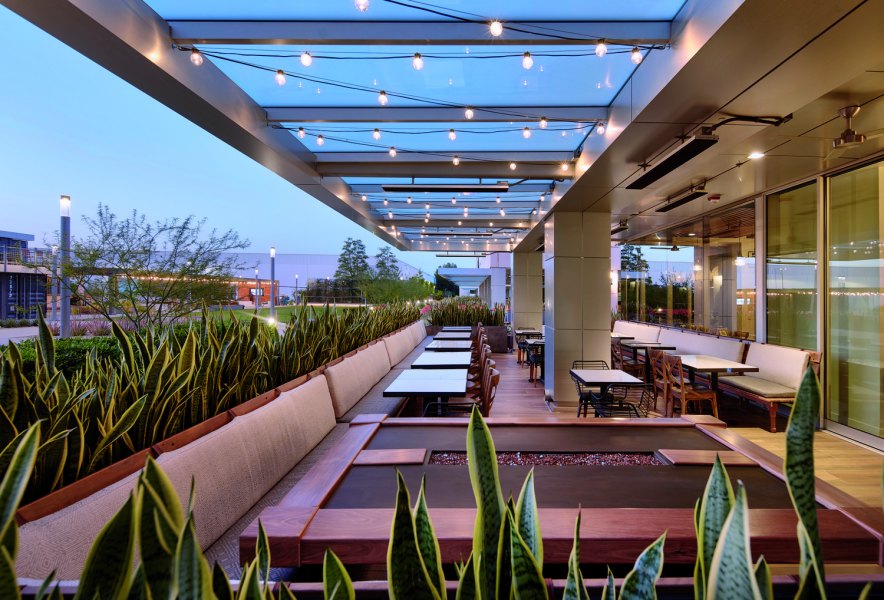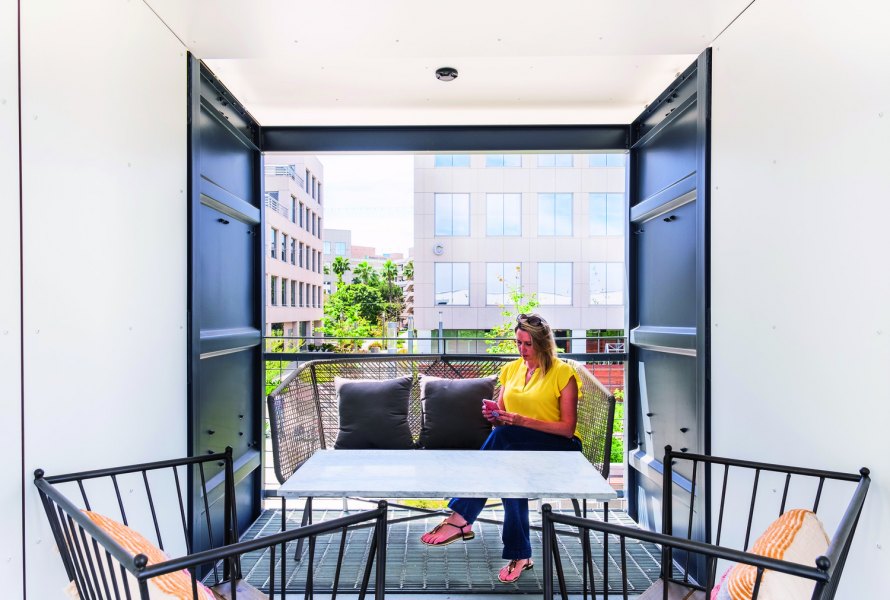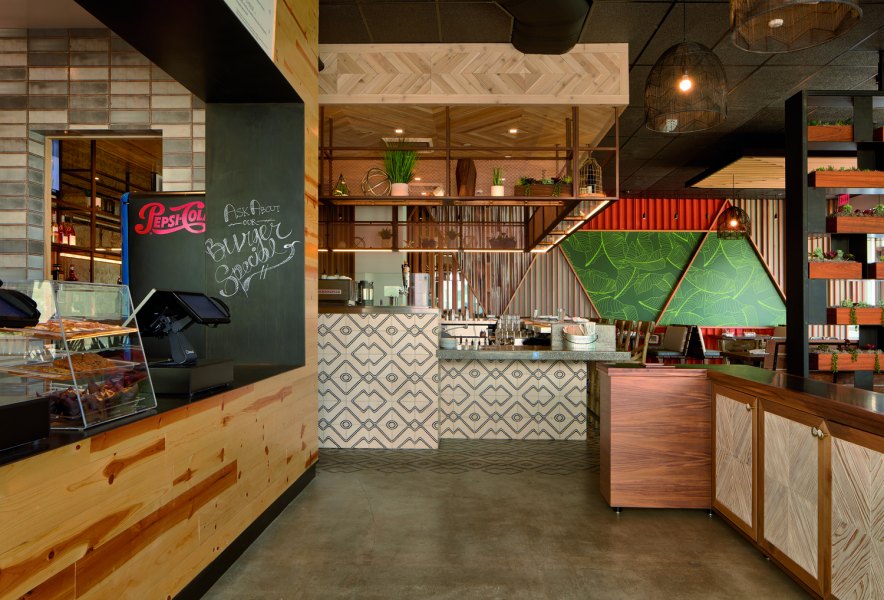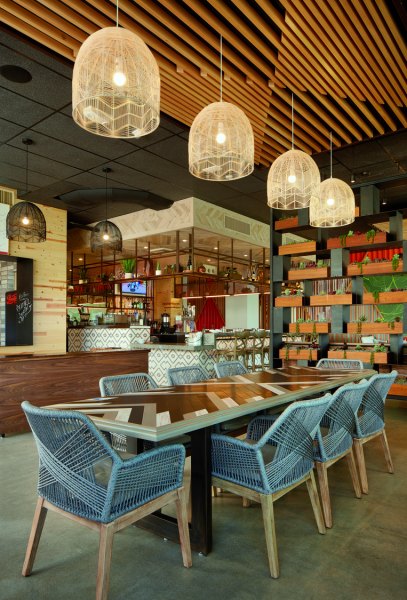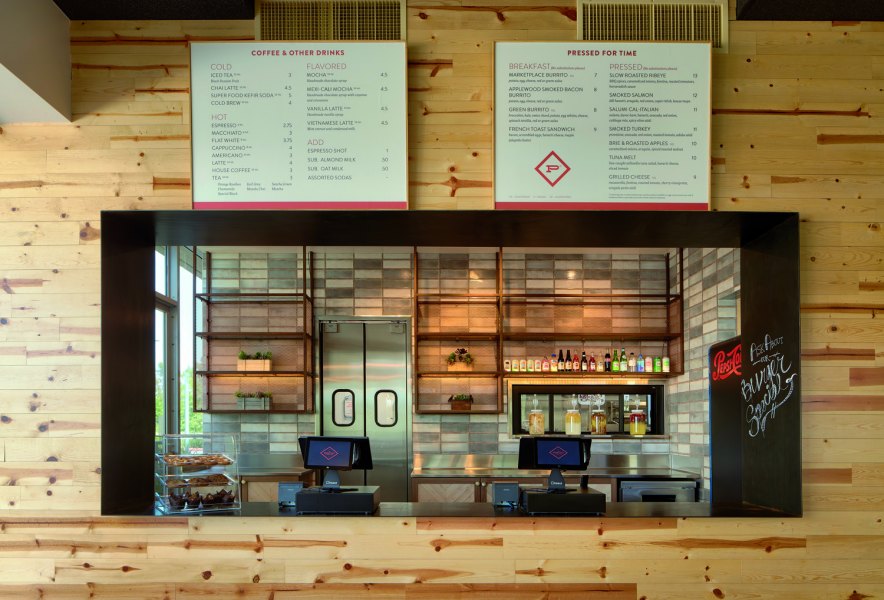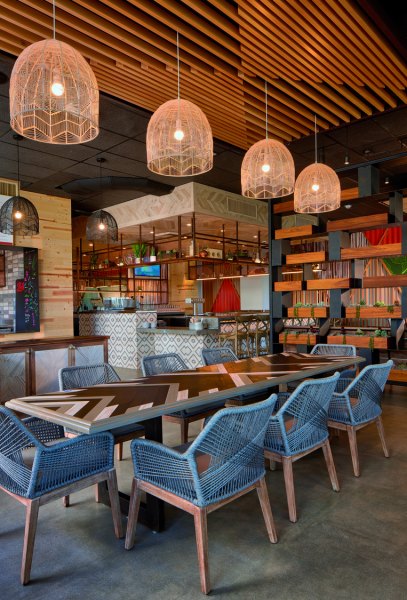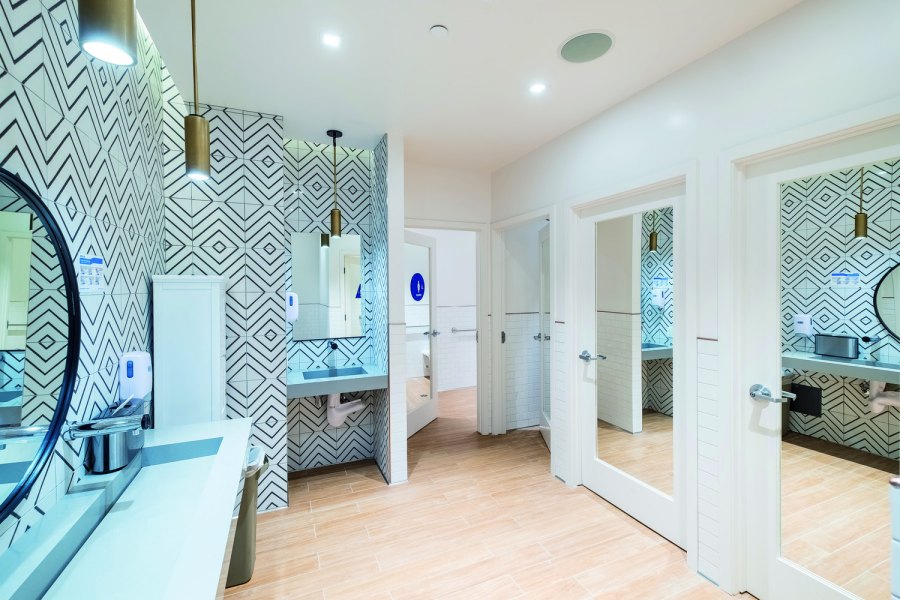 The Patio Marketplace at Intersect
Dubbed "Irvine's Outdoor Playground", The Patio Marketplace at Intersect is one of Orange County's premiere event destinations.
The Patio Marketplace is truly a unique setting for dining and gathering. Nestled in the middle of a seven-building, 16-acre business campus, the project features an expansive outdoor courtyard, anchored by re-purposed shipping containers that house a craft beer and wine bar, coffee cart, and viewing deck. The outdoor space also includes an open-air lounge with flexible seating, pool tables, televisions, a gaming lawn, and grass volleyball court.
The outdoor entertainment space is supported by a 4,531-square-foot full-service restaurant and bar with a "grab-and-go" option for employees of the campus and the public alike. The existing building's previous use was exclusively office program, so the site conditions created several challenges in terms of infrastructure upgrades. One example was the need to accommodate the ventilation duct shaft with the roof utilities upgrades required for floor penetrations through the post-tension slab.
In addition to the technical challenges, a creative design solution was required to create a visual and functional connection between the interior tenant space and the new outdoor container venue, while allowing the existing campus to retain its corporate identity. The exterior materials were required to match the campus finishes at the restaurant, but the re-purposed shipping containers, in contrast, were able to have their own aesthetic identity.  The design team determined that the food and beverage functions needed to offer a sense of respite and retreat from the office environment. To achieve this, the team implemented inviting and rustic materials, such as warm wood soffits and accent tiles, in juxtaposition to the office buildings, and created visual synergy between the containers and tenant space.
The new dining and entertainment "quad" is inherently different from what is expected in a corporate setting in the Irvine area.  The concept for the intersection of wellness and workplace brings attention to the vital nature of design and how it not only cab enhance health on a personal level, but also effectively counteract workplace issues of absenteeism for illness and stress, increasing productivity and motivation, and strengthening the sense of employee engagement. 
Features include:
Full-service restaurant and bar

Re-purposed shipping containers with bar and coffee cart

Open-air lounge and gaming lawns