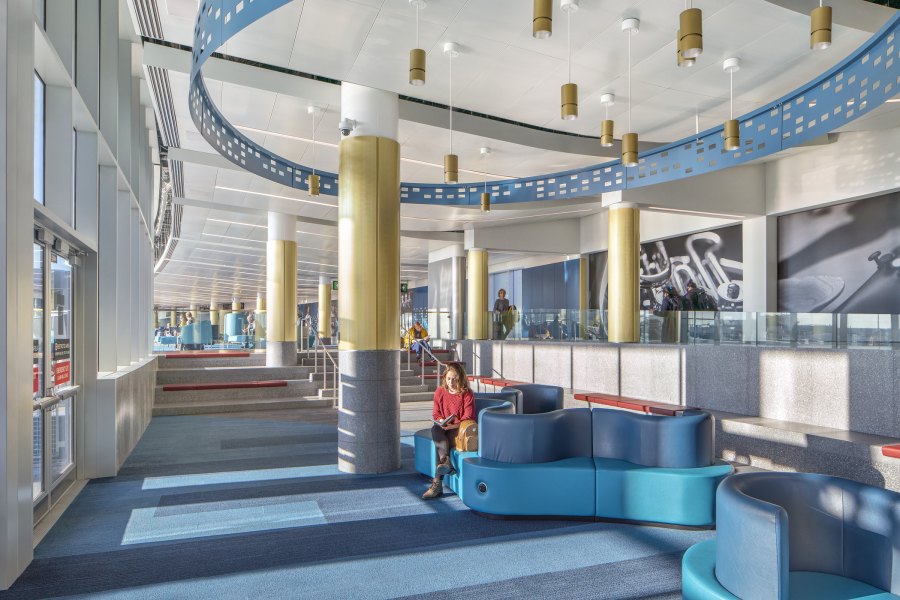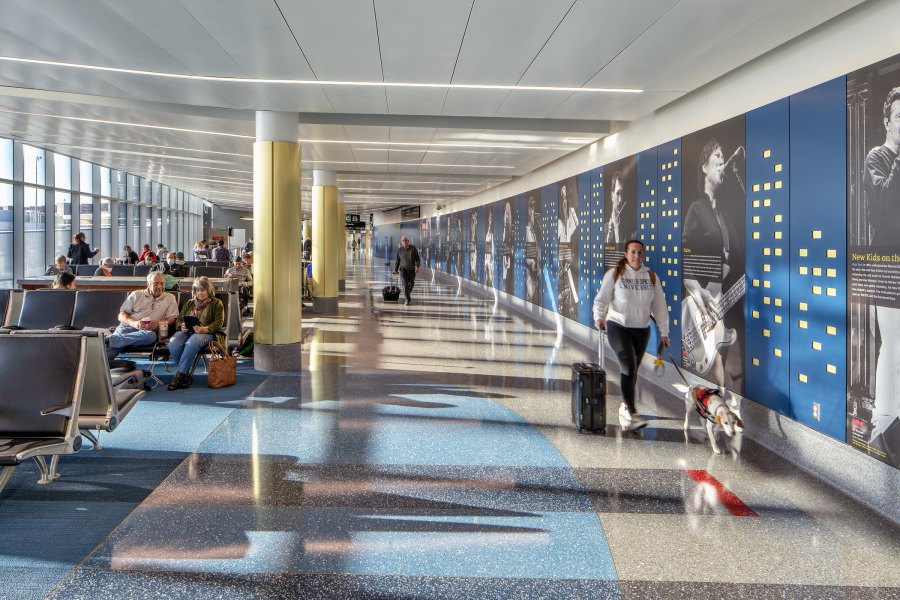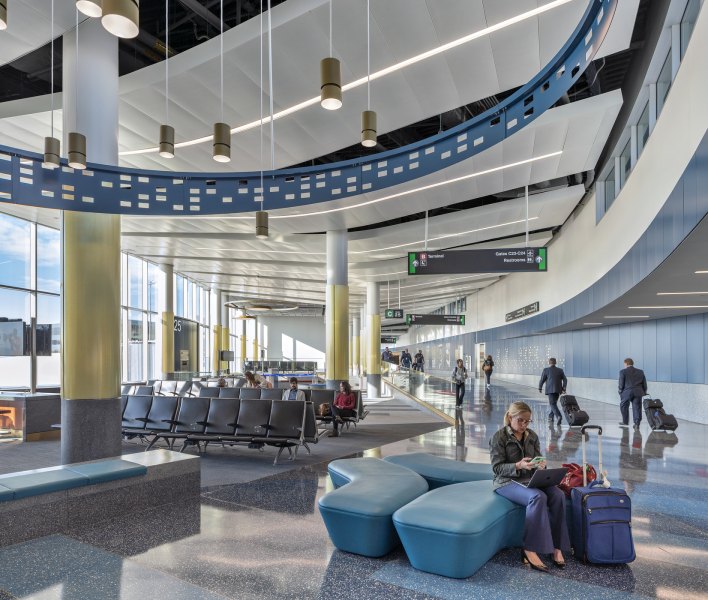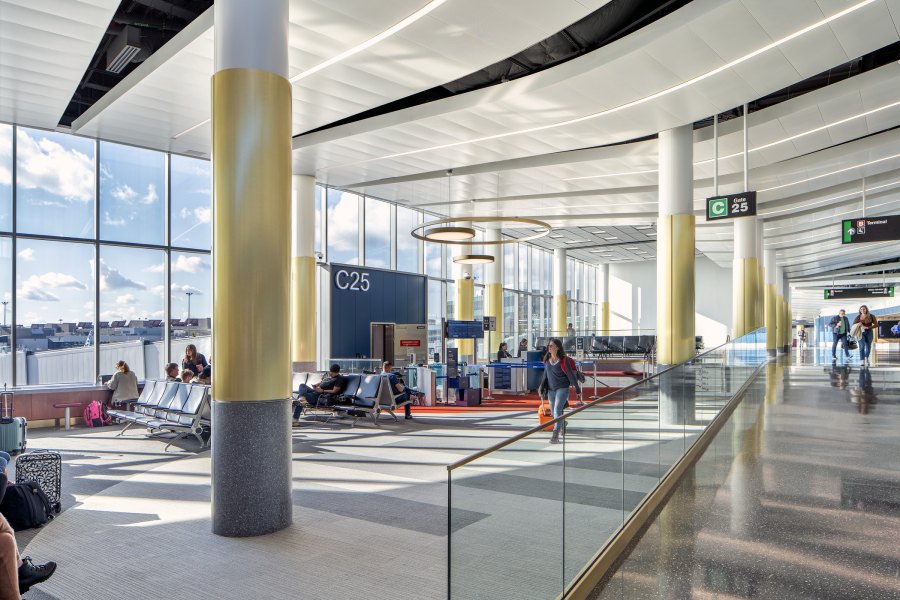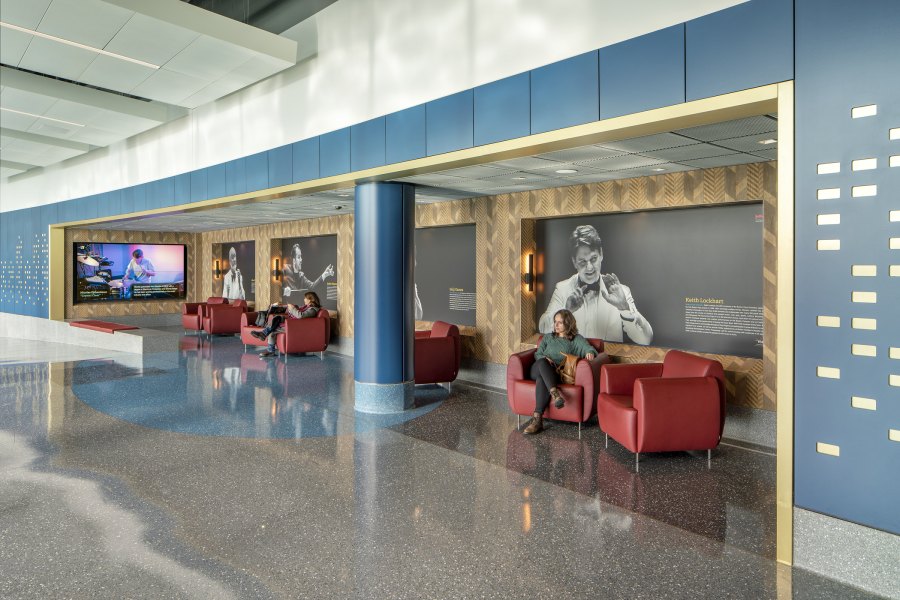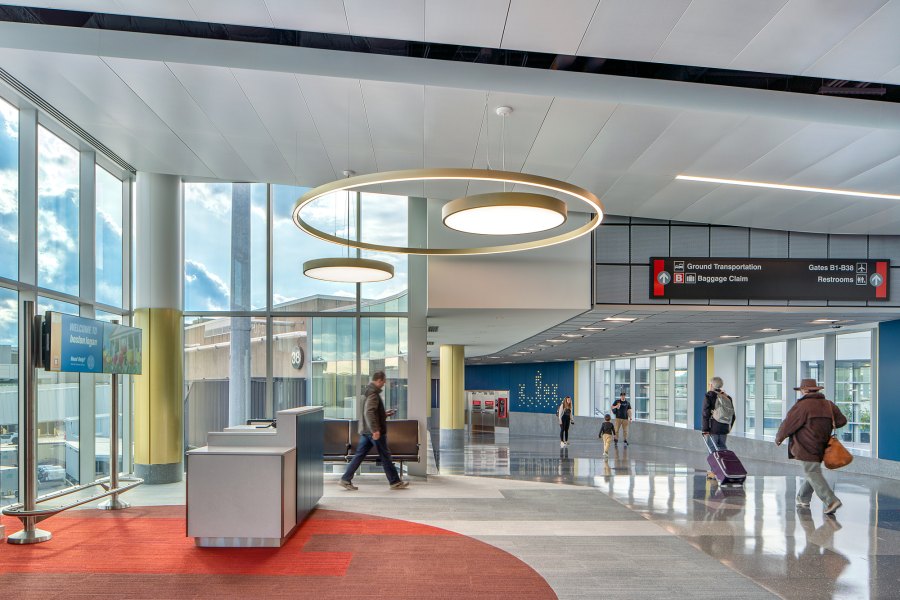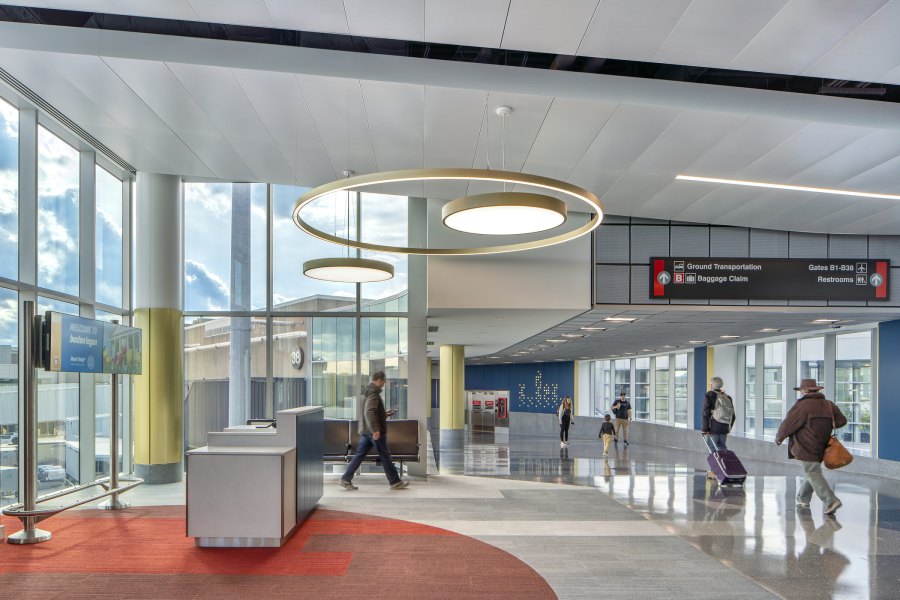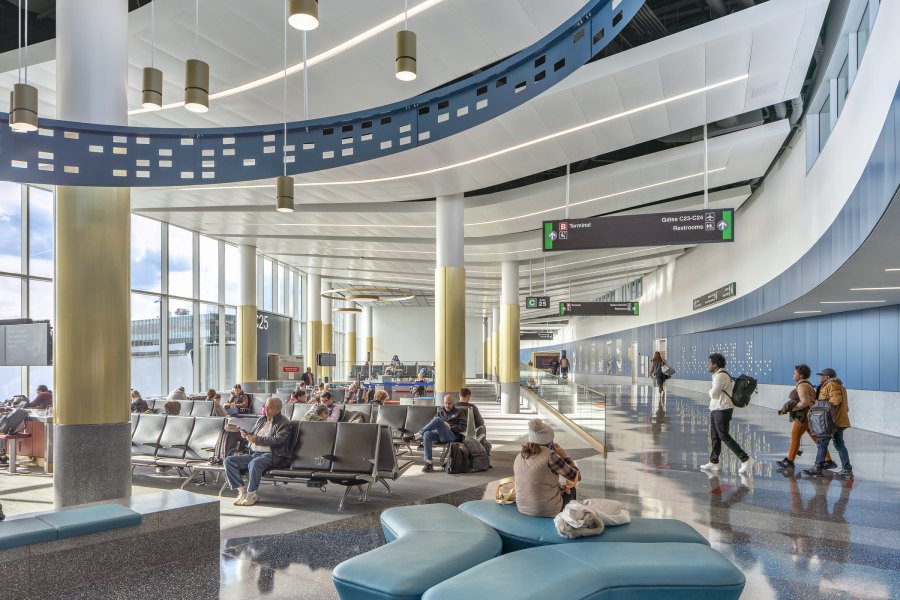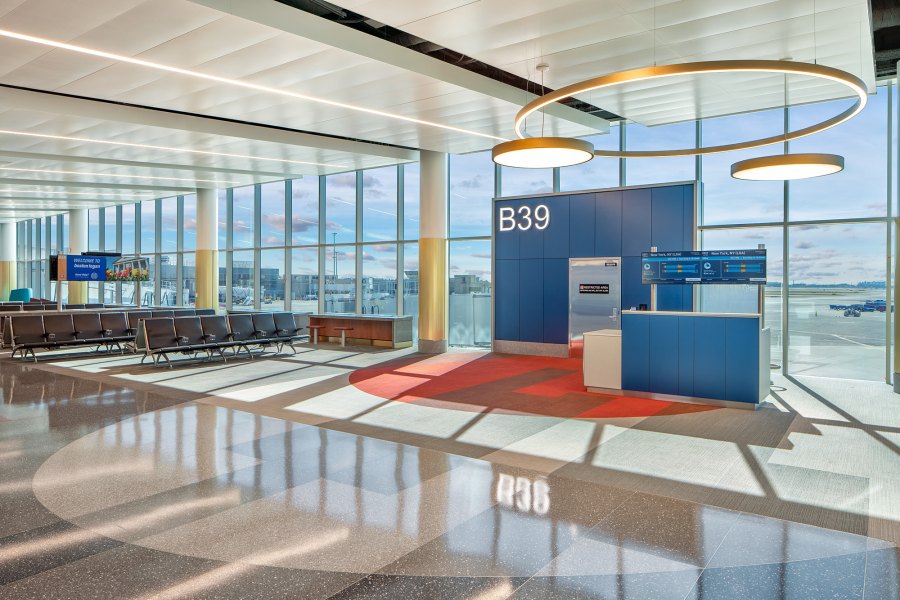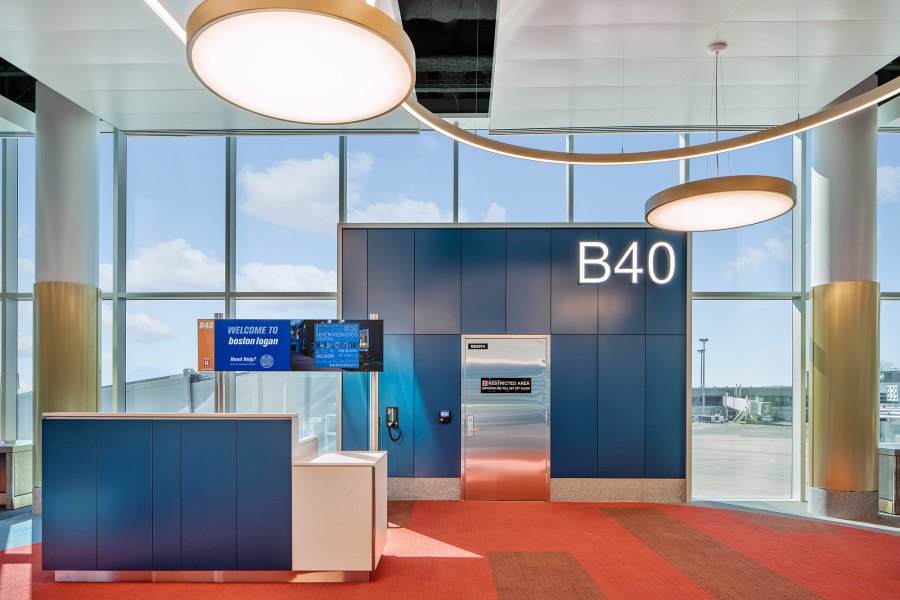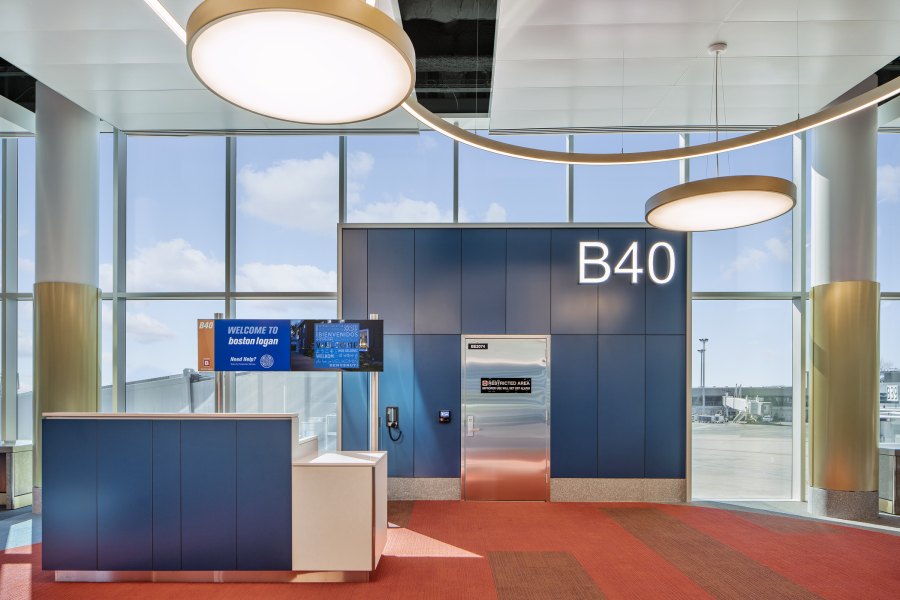 Terminal C Optimization + Terminal C/B Connector at Boston Logan International Airport (BOS)
In collaboration with Fennick McCredie Architecture (FMA), PGAL was selected to provide Architecture, Interior Design, and Wayfinding services for the design of the post security concourse connection from Terminal C to Terminal B and administrative spaces at Boston Logan International Airport.
PGAL collaborated with FMA and the Massachusetts Port Authority to develop a building scheme linking the two distinct Terminal buildings, creating architectural cohesion from the exterior airside perspective. As the aviation design experts, the PGAL team strategized on interior schemes which provided an upgraded passenger experience. Enhancements include clear and cohesive wayfinding, passenger amenities such as nursing mothers' room, Service Animal Relief Areas, a variety of fixed and lounge seating, charging devices throughout, as well as elevated concessions offerings.
Adhering to MassPort's wayfinding criteria, PGAL addressed all directional, identification and security signage for both public, administrative, and back of house spaces. Of paramount concern was giving the post security passenger a clear path of circulation from Terminal B to Terminal C, despite elevation disparities and an irregular building perimeter to accommodate additional aircraft.
Features include:
Connector between Terminals B + C

Clear and concise wayfinding

Amenities providing an upgraded passenger experience