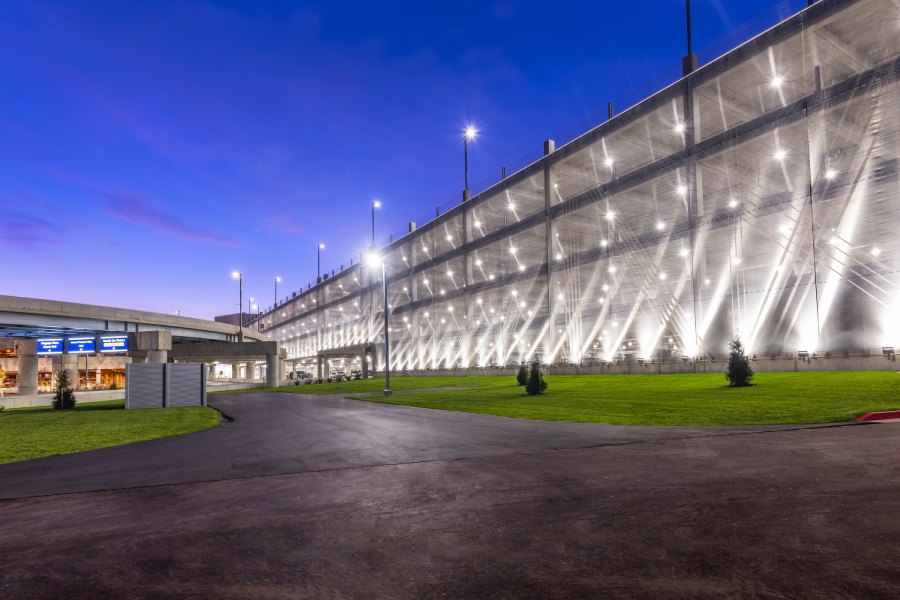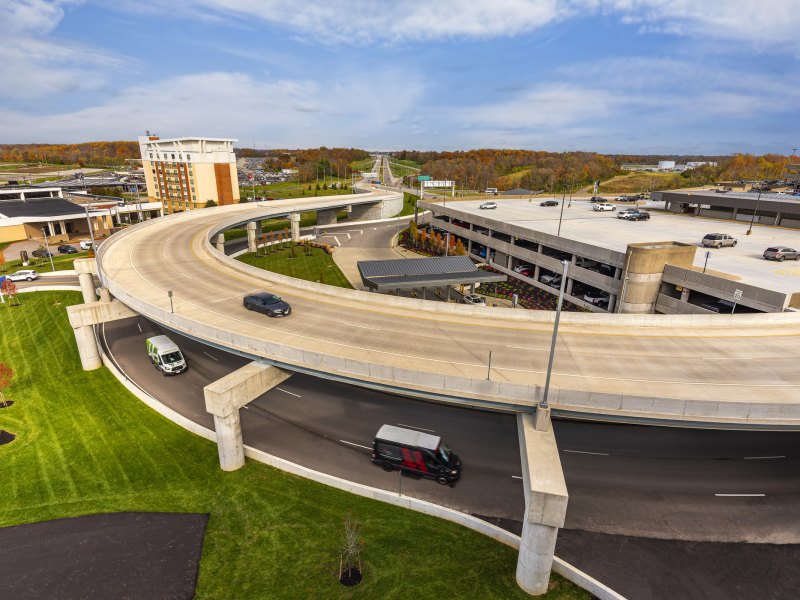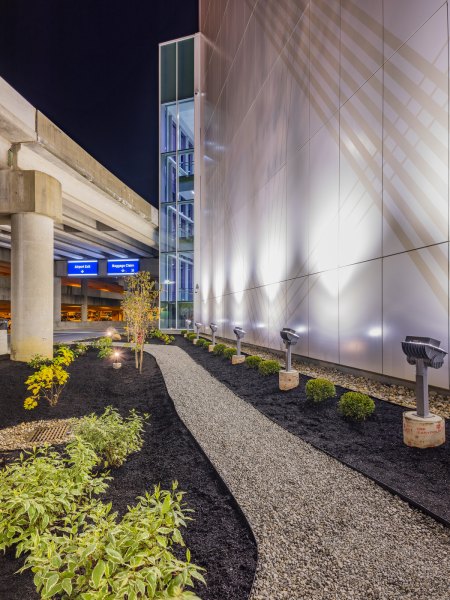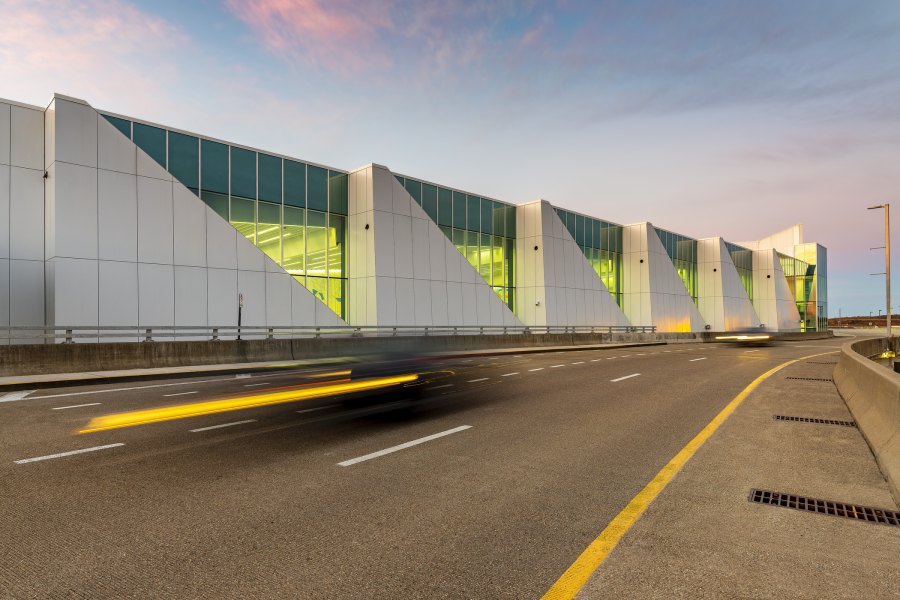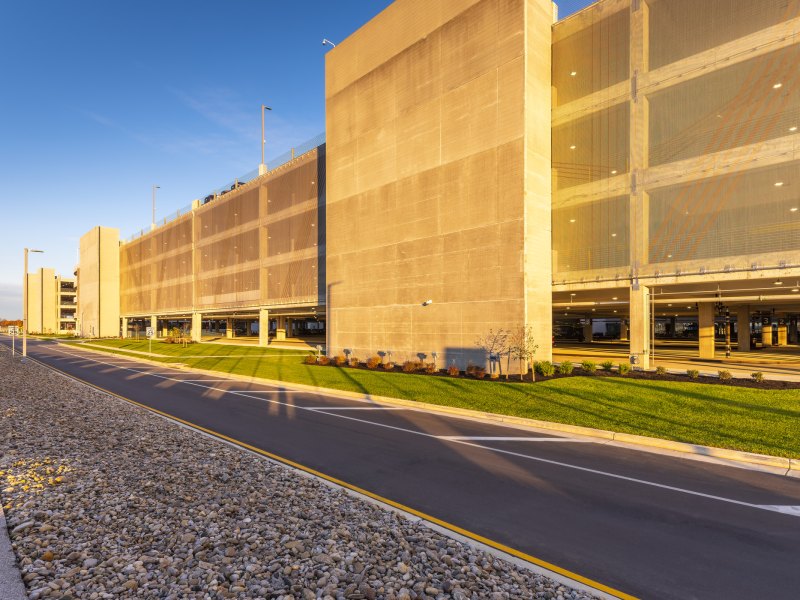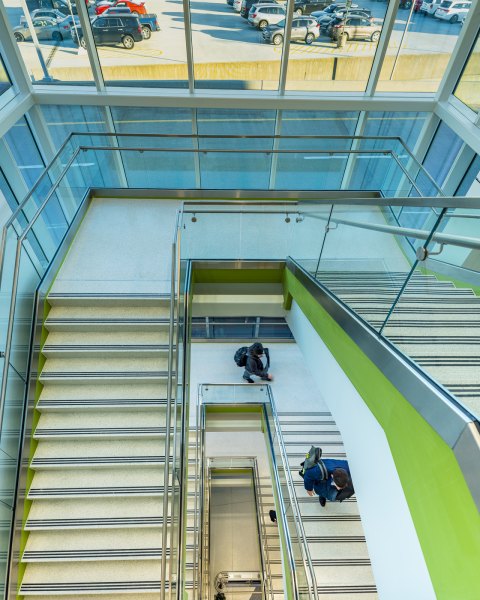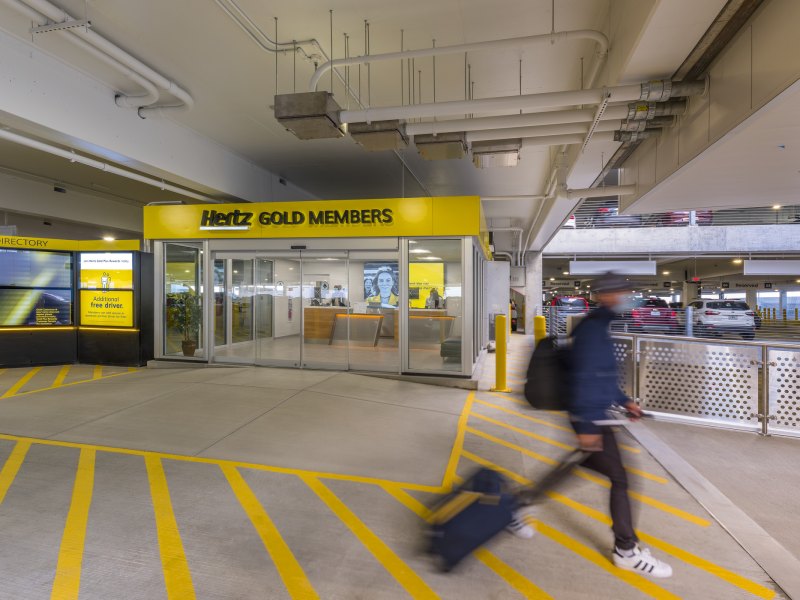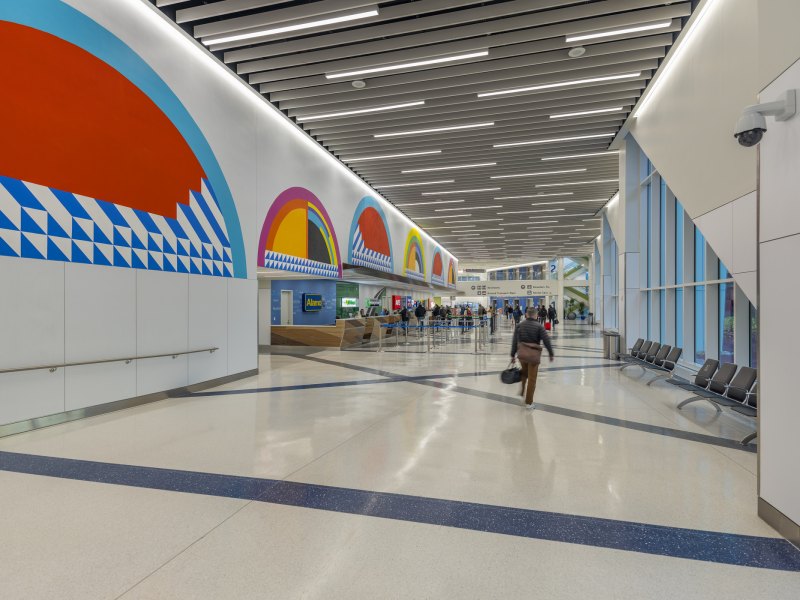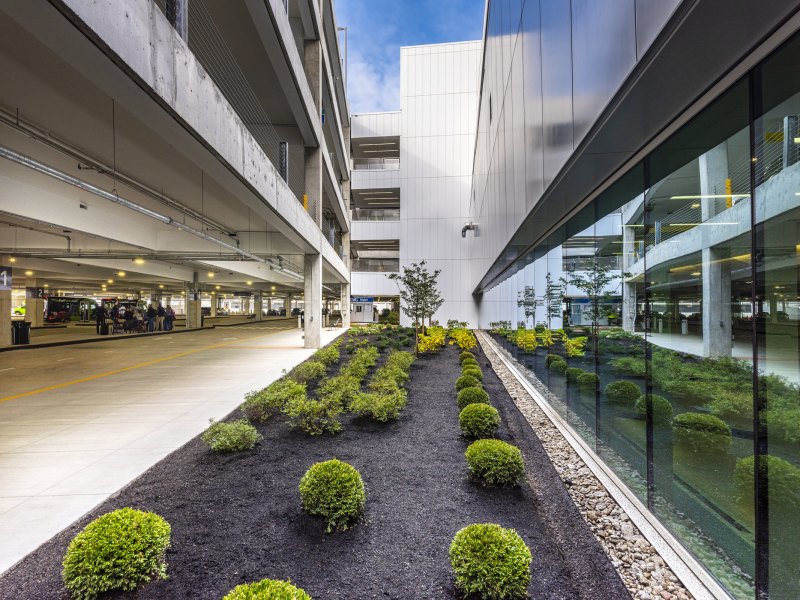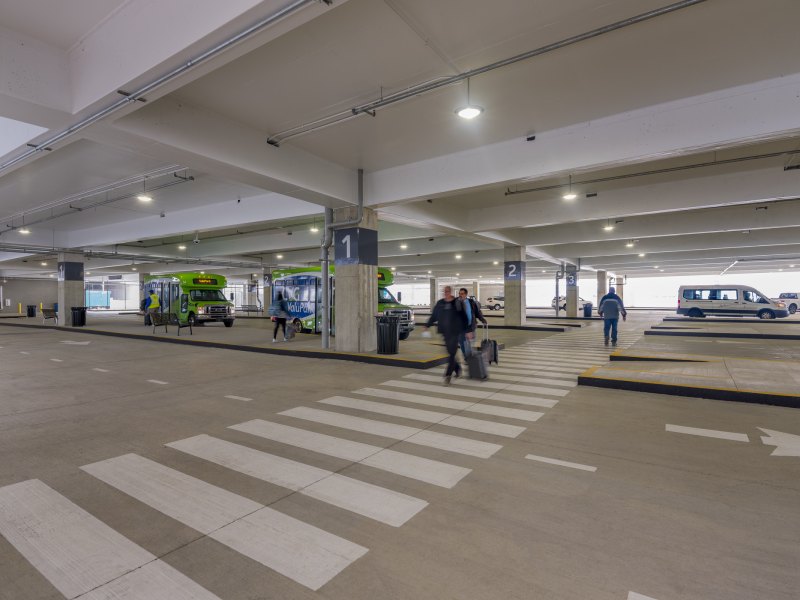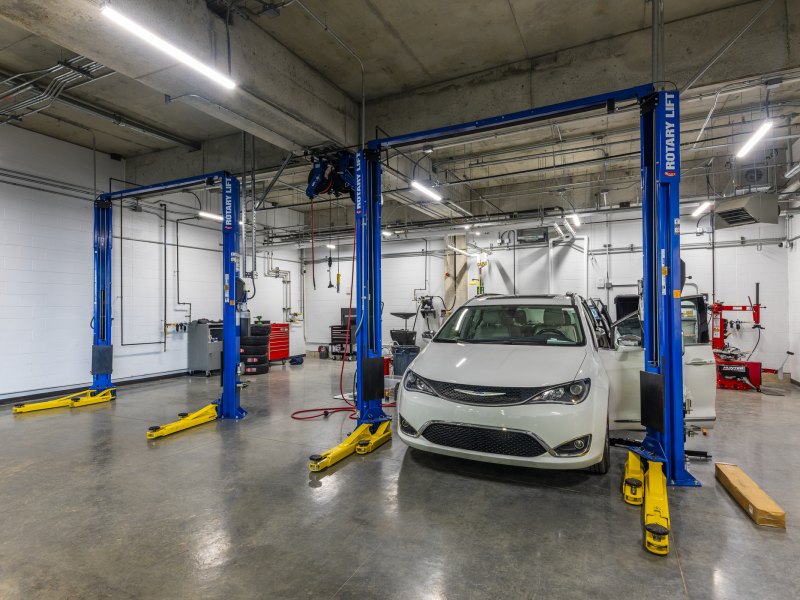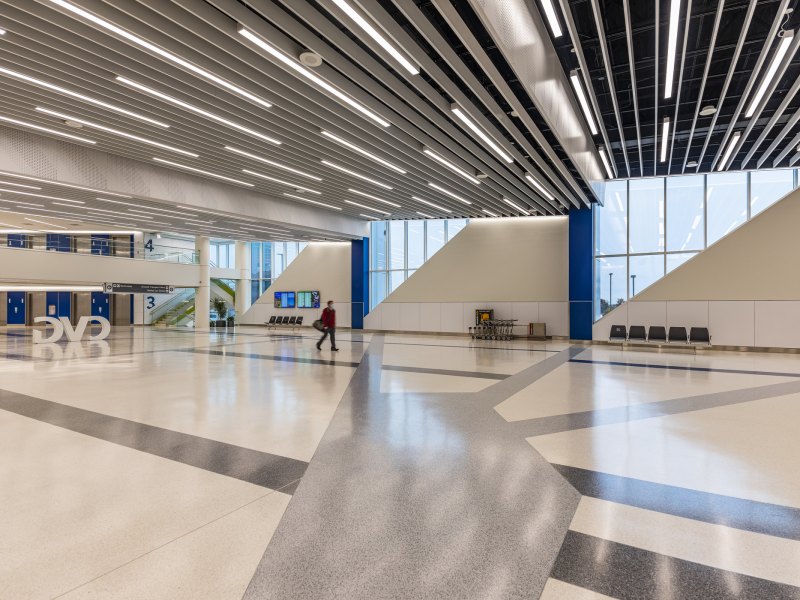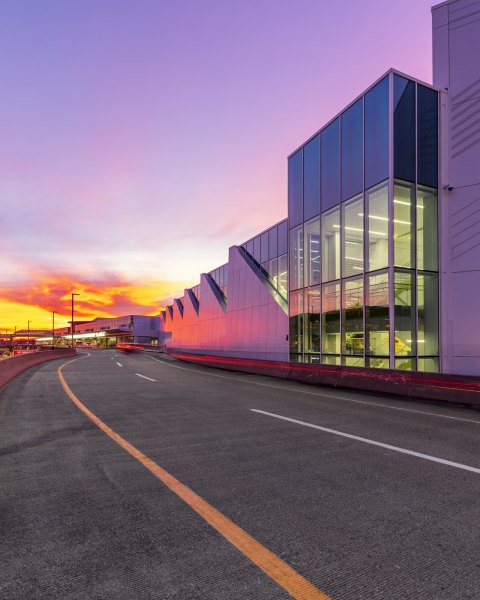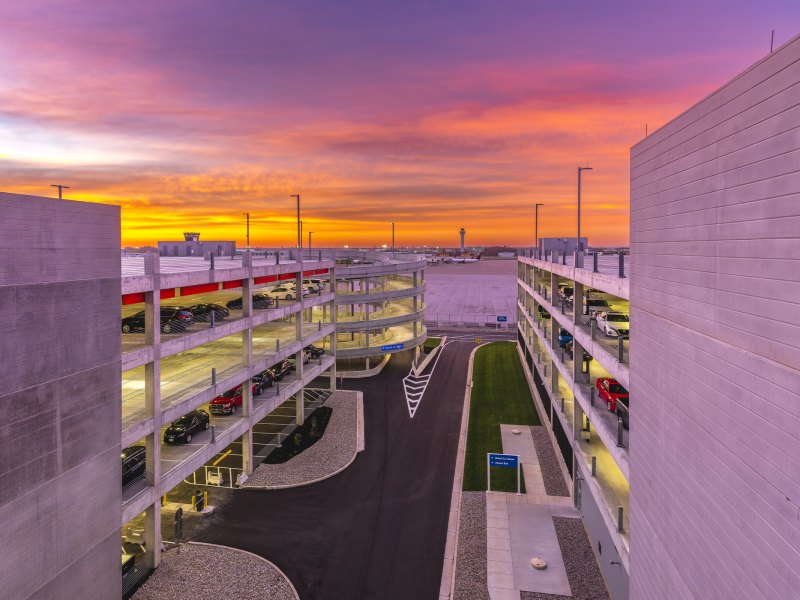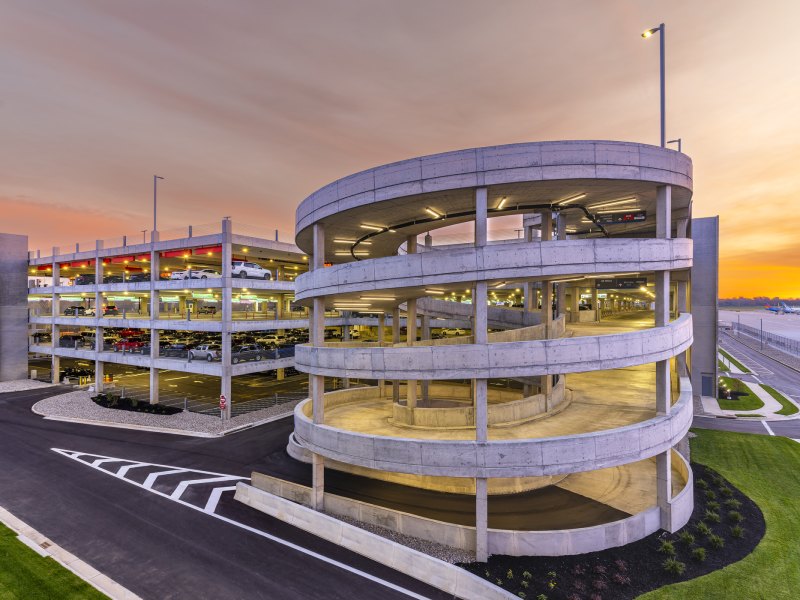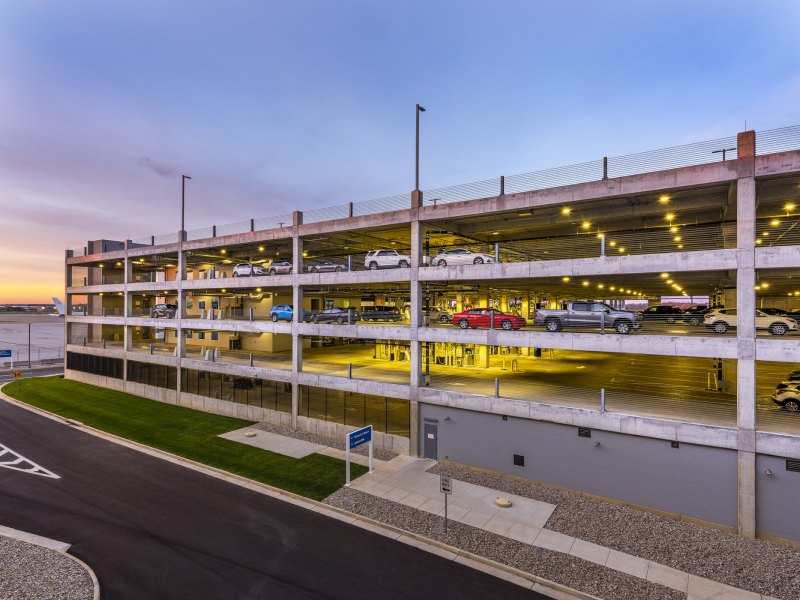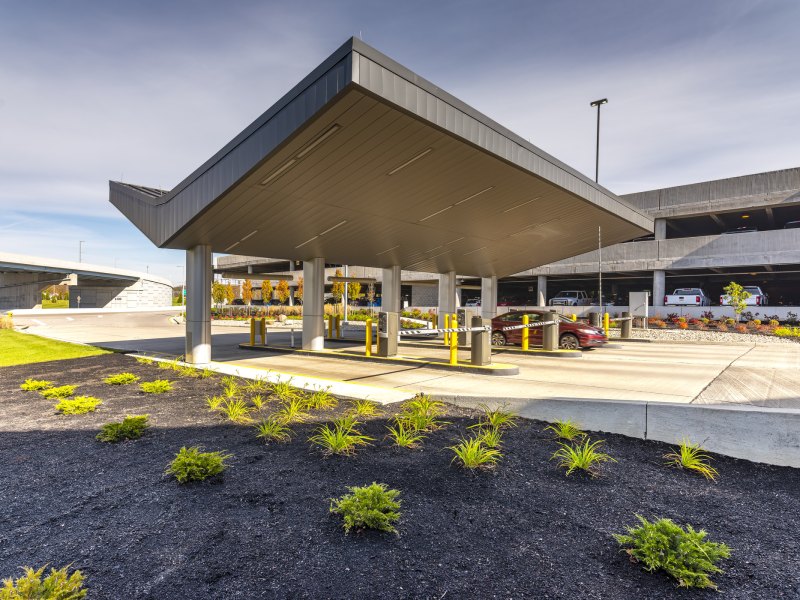 Rental Car Facility at Cincinnati/Northern Kentucky International Airport (CVG)
PGAL led a collaborative team charged with transforming the customer experience at the CVG airport with the programming, planning, and rightsizing of the rental car facility and a complete redesign of the main terminal access roadways.
The new, connected facility consolidates all car rental operators under one roof boosting traveler convenience and drastically reducing airport shuttle bus traffic from remote rental lots.
The 13-acre facility includes a ground transportation for most landside operations, a 95,000-square-foot customer service building (CSB), a four-level, 1.4 million-square-foot rental car garage and an elevated quick turnaround area (QTA), all connected to the existing terminal and arrivals and departures curb. The CSB is attached to the existing terminal and houses rental car counters, a vertical circulation core (elevators only), an expansion of the ticketing lobby and baggage handling capacity.
Additional work included new on-site and elevated roadways that serve the existing terminal's arrival and departure levels, new entry and exit plazas and enhancements of the existing public parking garages, extensive signage and wayfinding improvements and micro-phasing to ensure all terminal operations remained open during construction.
Features include:
New consolidated rental car facility connected to the existing airport terminal

95,000-square-foot customer service building

1.4 million-square-foot rental car garage and QTA