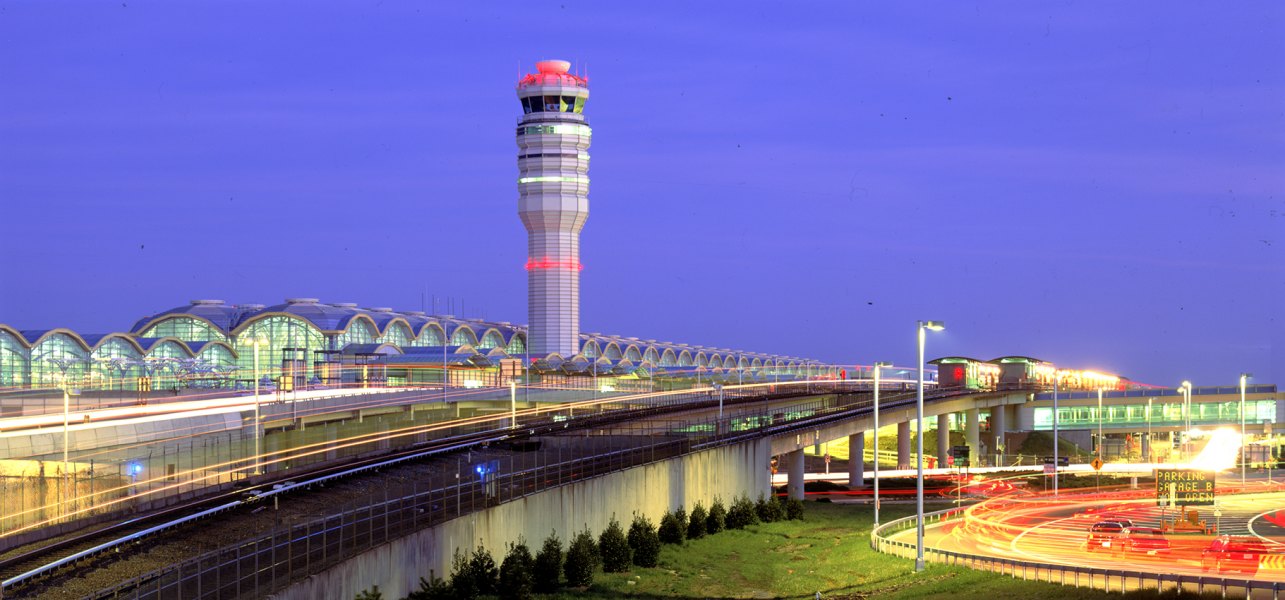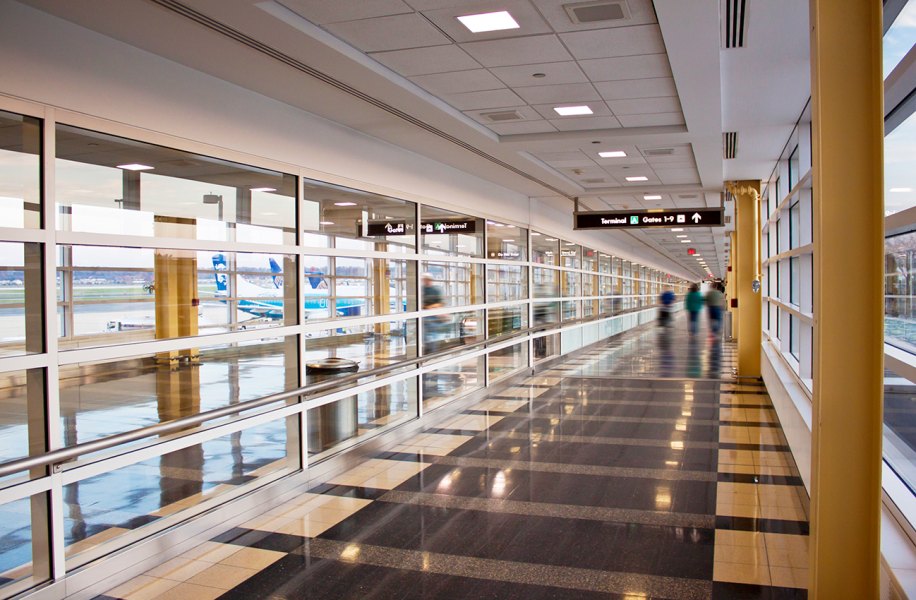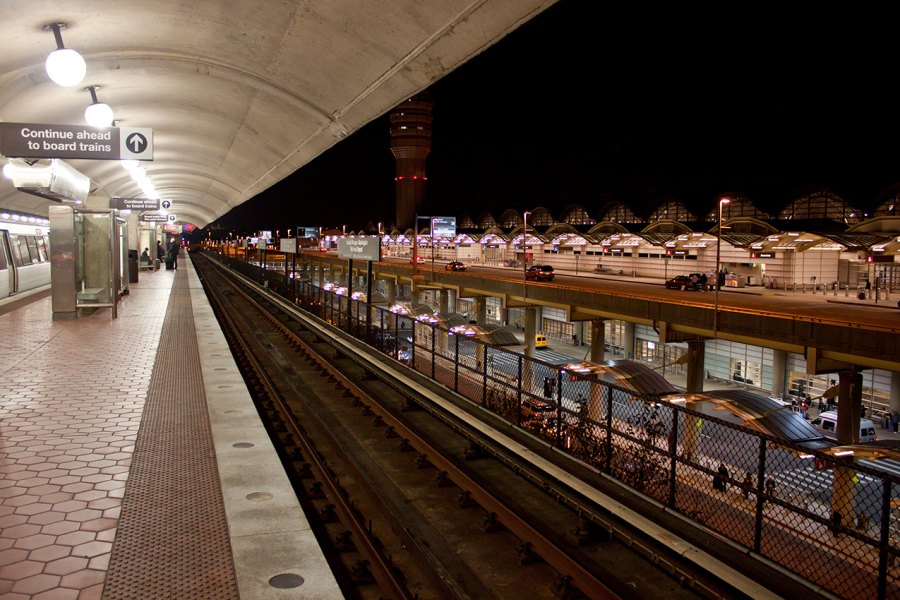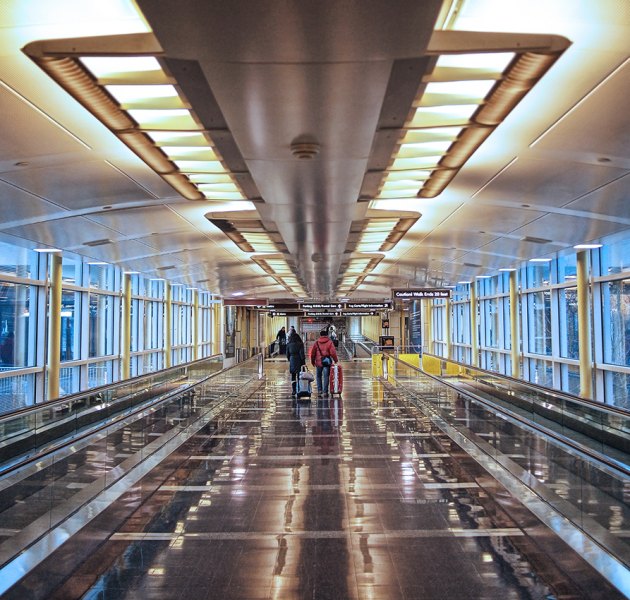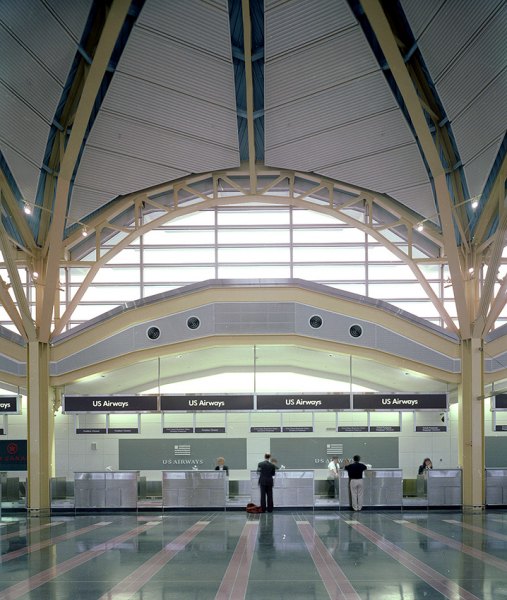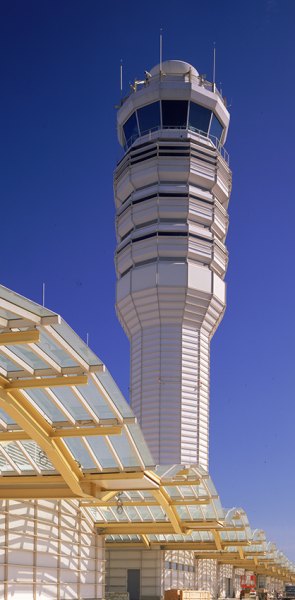 New Terminal & Related Facilities at Ronald Reagan Washington National Airport (DCA)
This $400 million, 1,000,000-square-foot terminal provides 35 new gates at Ronald Reagan Washington National Airport.
The Metropolitan Washington Airports Authority selected PGAL, along with Cesar Pelli & Associates and an experienced aviation design team, to plan and design the terminal. Services included project management, pre-design programming, and schematic and design development.
PGAL conducted an extensive survey and analysis, describing existing facilities and laying the groundwork for critical planning and design decisions. A major element of this project was to integrate the new terminal into the myriad of existing systems and facilities.
PGAL was responsible for preparation of construction documents for selected elements of the program throughout the terminal, including the Metro Rail Station, pedestrian bridges linking parking structures to the new terminal, the connector terminal link to the existing Main Terminal, and all public area casework.
Services Include:
Project management, pre-design programming, and schematic and design development
Extensive survey and analysis
Preparation of construction documents for selected elements throughout the terminal