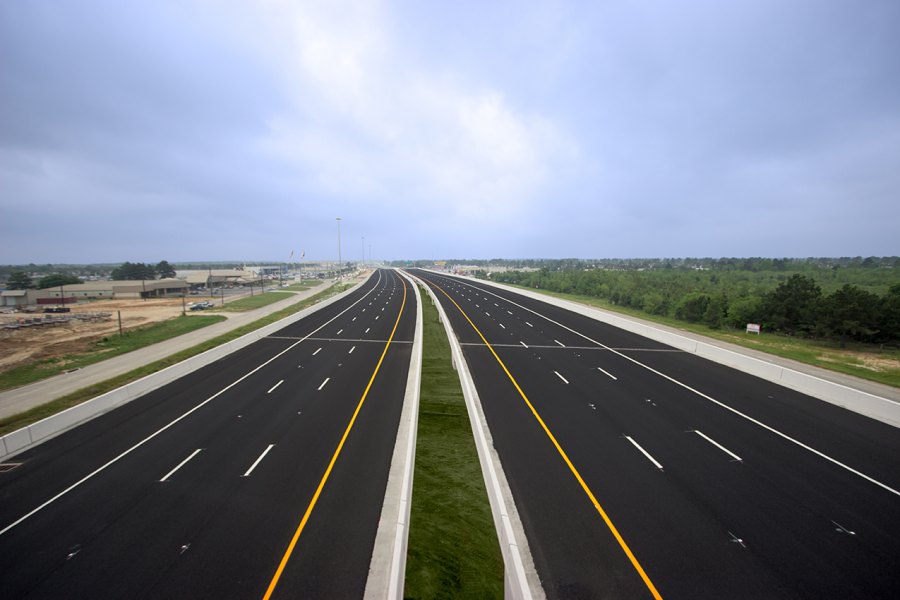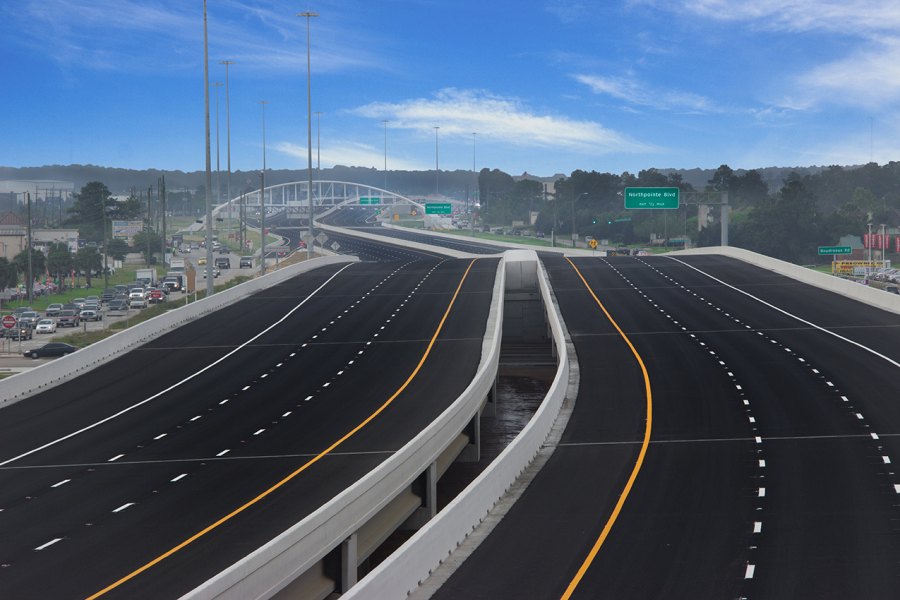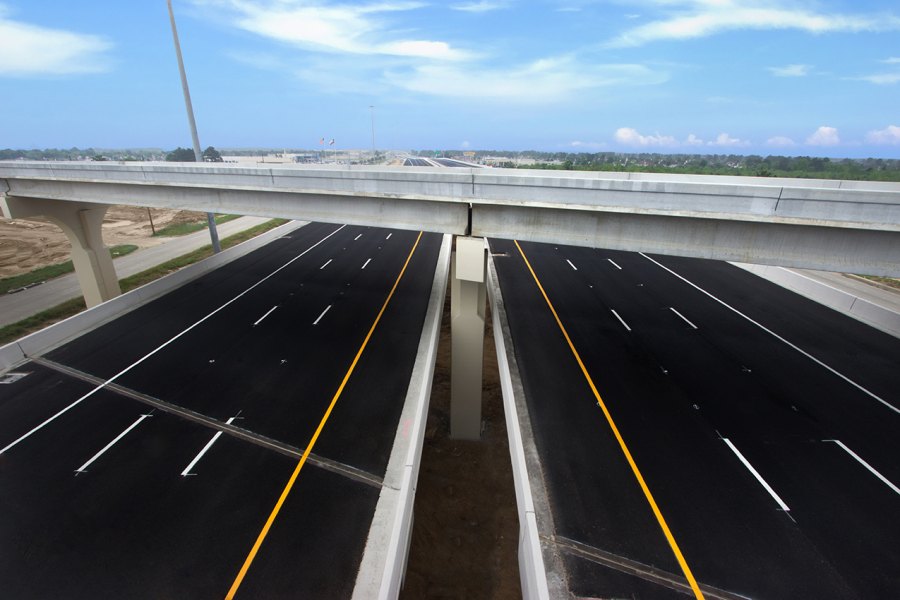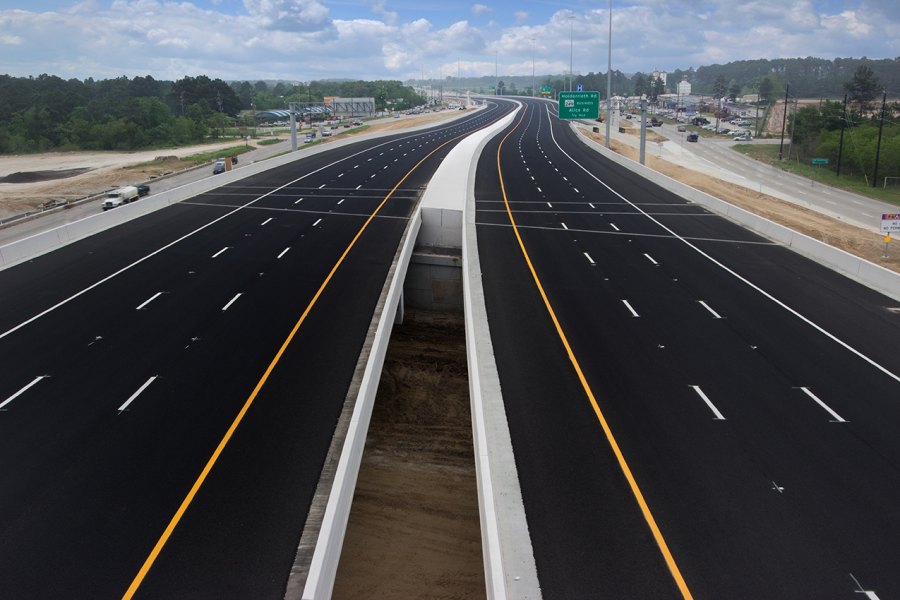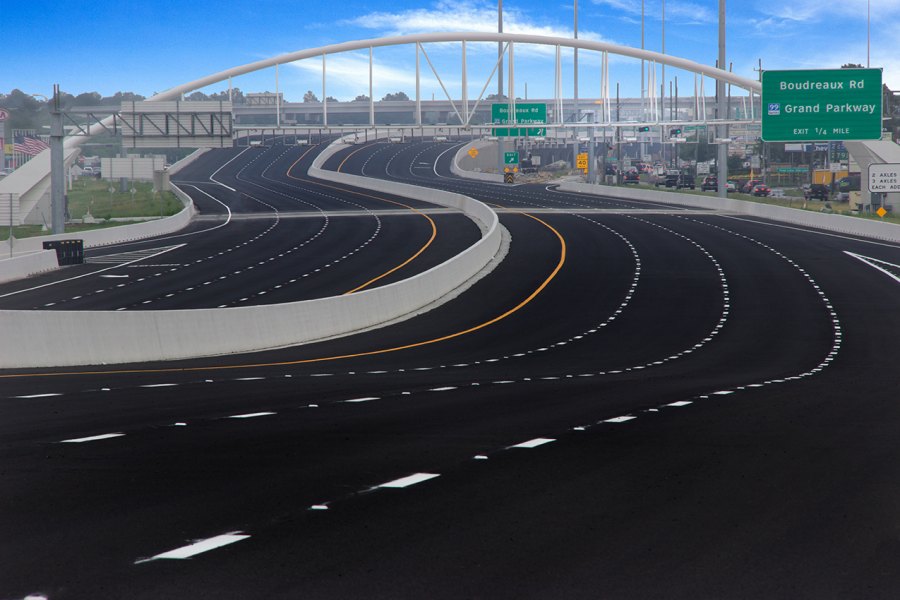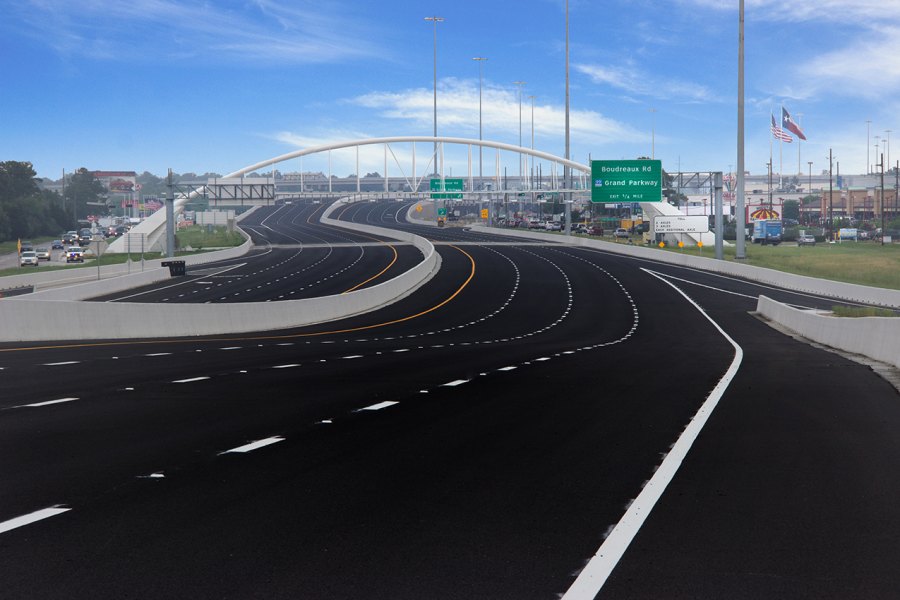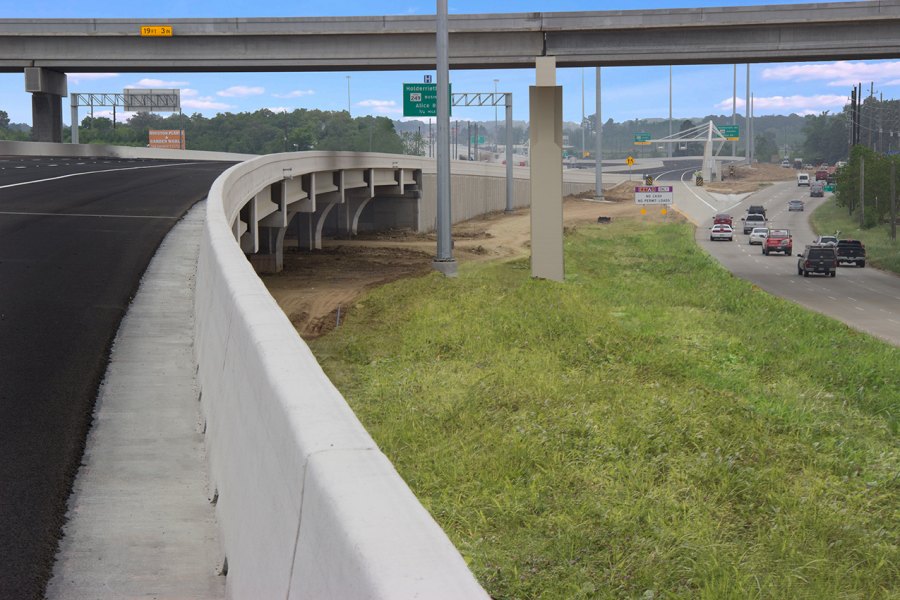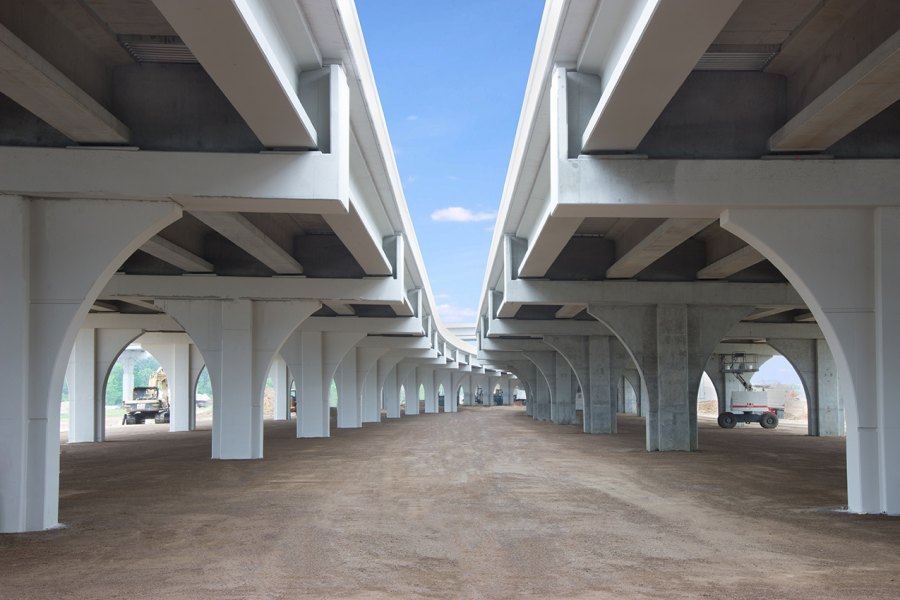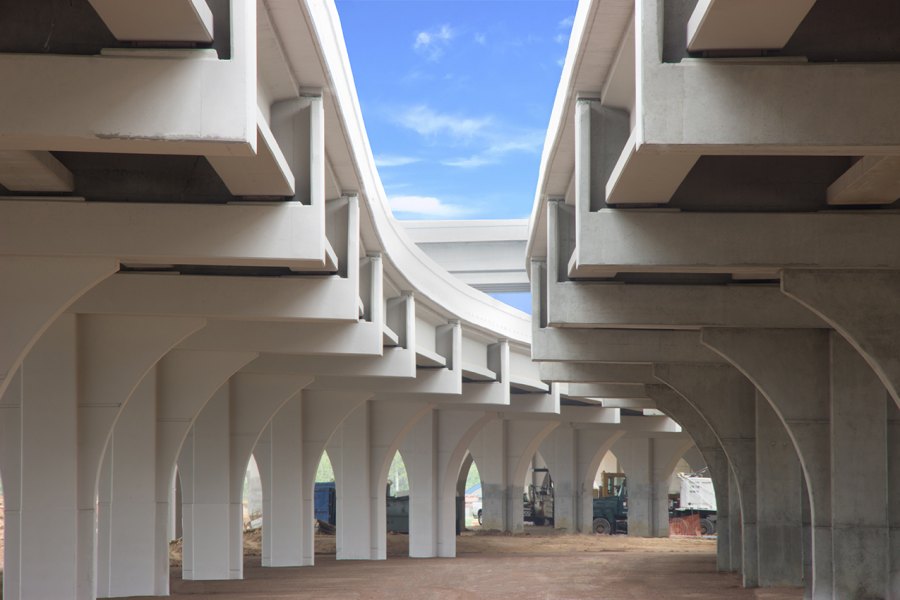 Harris County Toll Road Authority Tomball Tollway Section 1 (SH 249)
Section 1 of the Tomball Tollway is a $55 million, 2.3-mile segment of the new six-lane toll facility with auxiliary lanes located along SH 249 between Spring Cypress and Willow Creek.
PGAL designed the mainlanes, ramps, typical sections, alignments and profiles, and superelevation for the project. PGAL also handled bridge design for the 1,736-linear-foot twin bridge structures over Boudreaux Road and the future Grand Parkway Frontage Roads.
This stretch of the Tomball Tollway includes extensive superelevated sections, which created a host of complex design challenges, including ramp tie-ins, flat pavement sections, drainage flowing toward the center barrier, vertical clearances, and 100-year water surface elevation conflicts. Each element of the design also had to take into account plans for an additional outside ultimate lane, which further complicated ramp tie-ins and clearances.
Completed on an aggressive seven-month timeline, the project passed multiple reviews by TxDOT and HCTRA.
Services Include:
Design for mainlanes, ramps, typical sections, alignments and profiles, and superelevation
Design for 1,736-linear-foot twin bridge structures