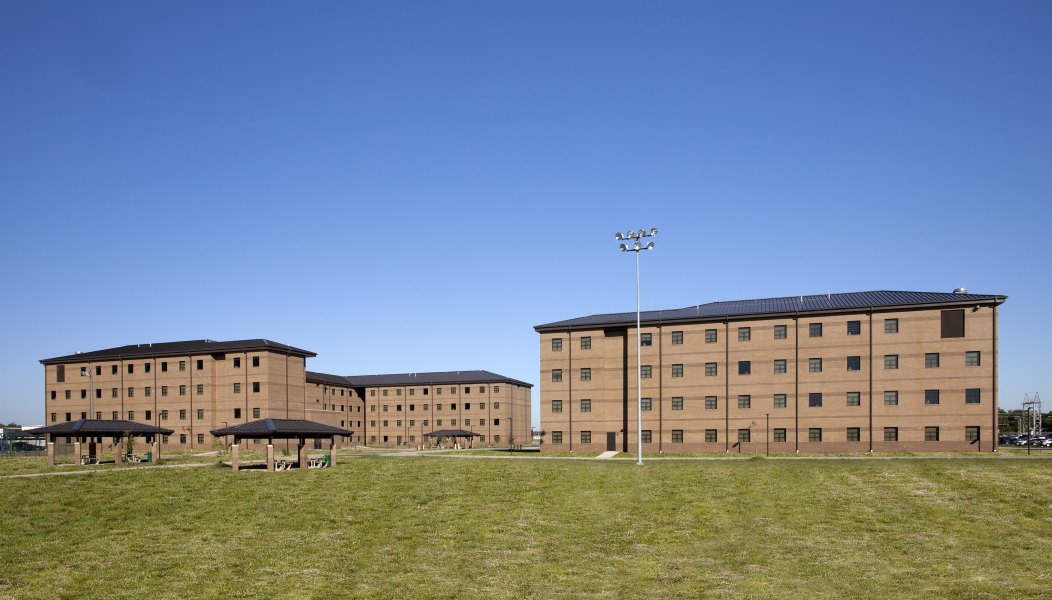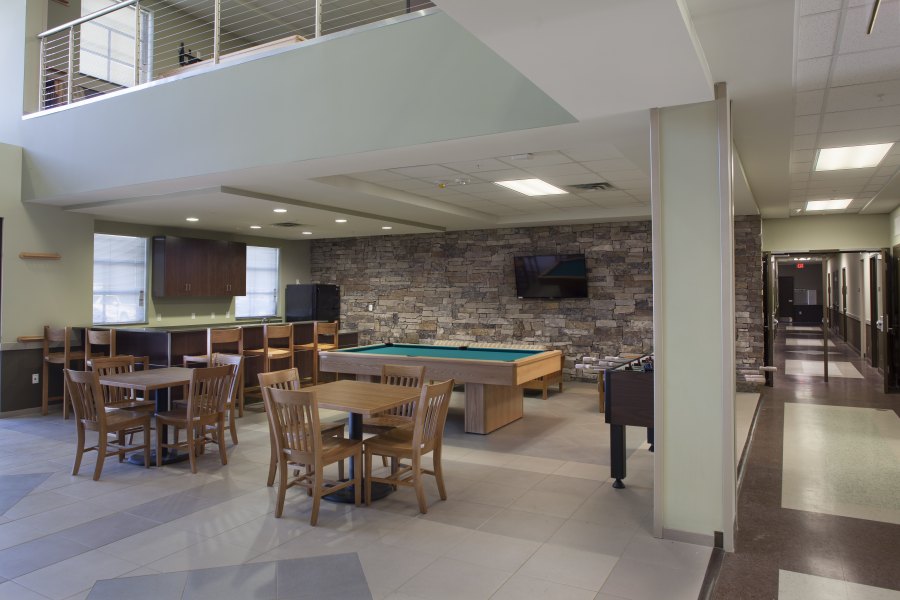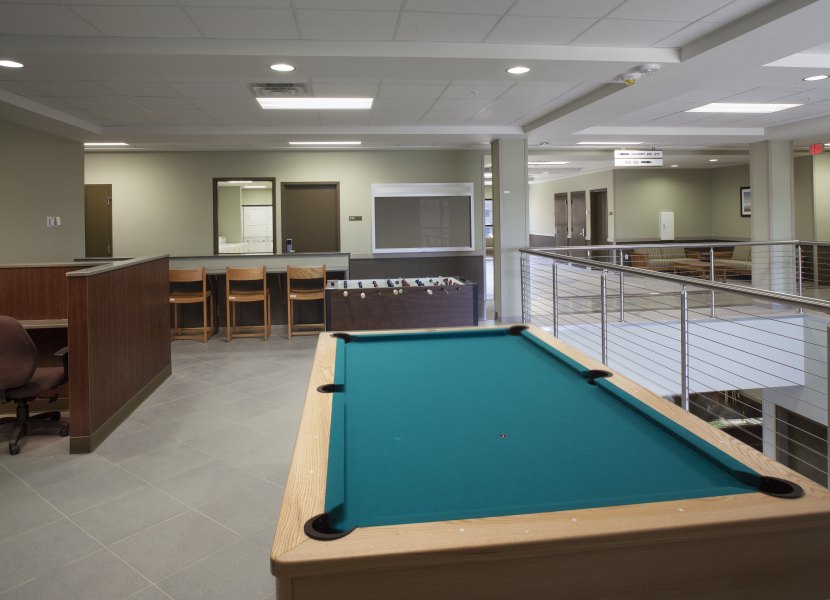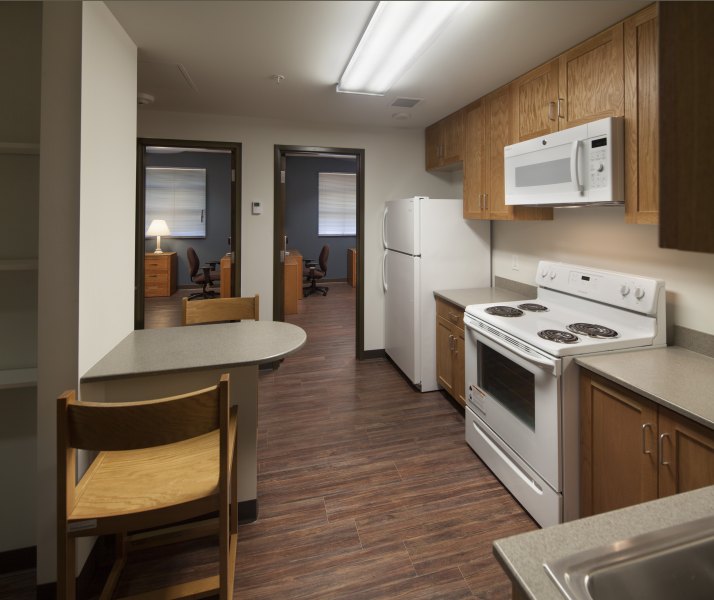 Echelon Above Brigade, Unaccompanied Enlisted Personnel Housing (UEPH)
Designed for comfort, durability, and community, this barracks complex is located at Fort Campbell, home to the prestigious 101st Airborne Division, the only air assault division in the world.
The 204,638-square-foot project includes 264 living units in two four-story buildings that are organized in a U-shape around a common courtyard. A series of formal walkway paths connect the facility to parking and recreation areas, including two softball fields, two sand volleyball courts, horseshoe pits, barbeque grills, and a soccer field. Additional amenities include four covered picnic pavilions, two covered mail kiosk areas, and a sheltered bike rack.
The buildings' contemporary design creates a dynamic façade that references Fort Campbell's architectural context. Durable, low-maintenance interior finishes feature sustainable, recycled content materials with low VOC's to provide an outstanding living environment.
Common areas located at the building's main entrance provide soldiers with numerous gathering spaces, including a prominent internet café with formal and informal seating. A two-story open space connects first and second floors. Open activity areas on upper floors are designed for group interaction. These multi-purpose spaces are adjacent to central laundry rooms.
Features Include:
Two four-story buildings with 264 living units
Central courtyard with paths connecting to parking and recreation areas
Interior gathering areas include an internet café and multi-purpose spaces on each floor