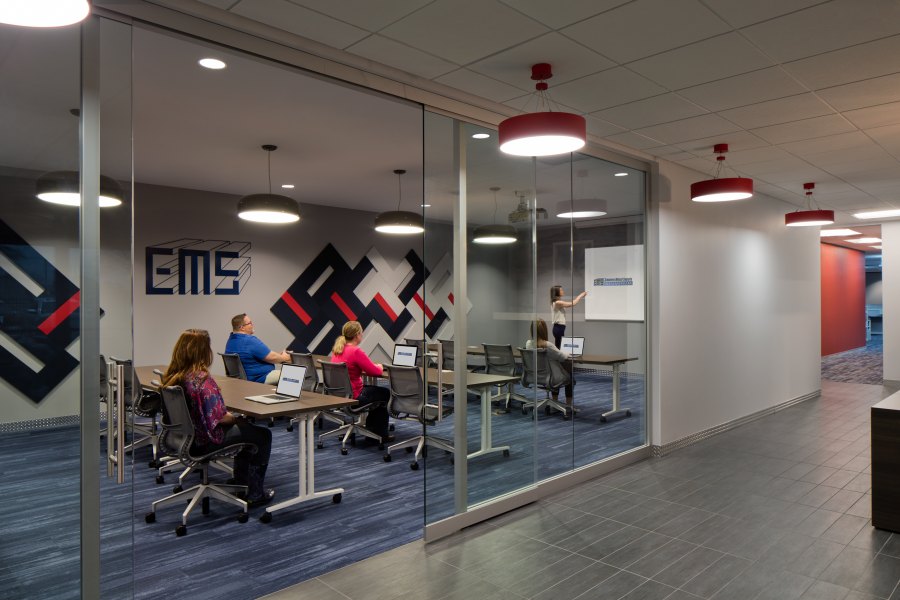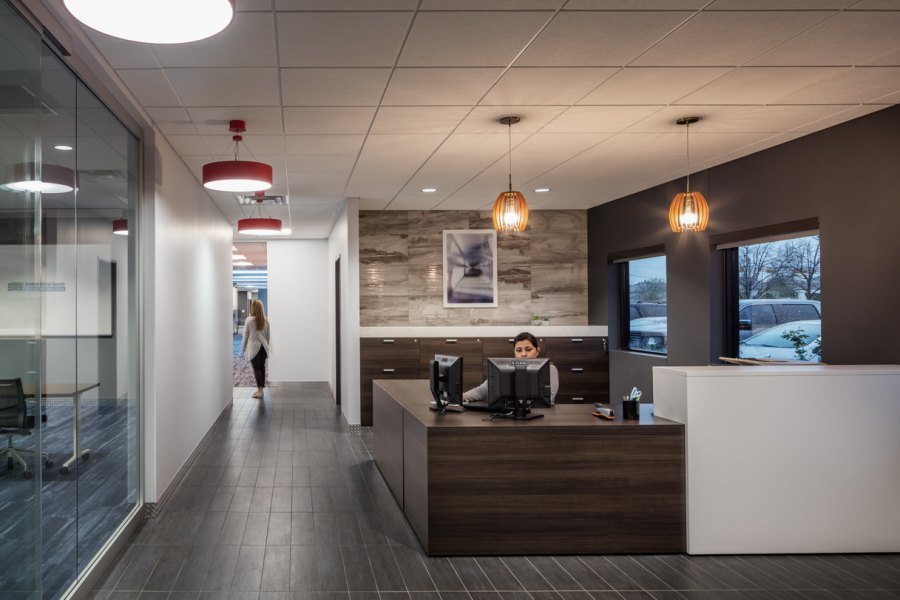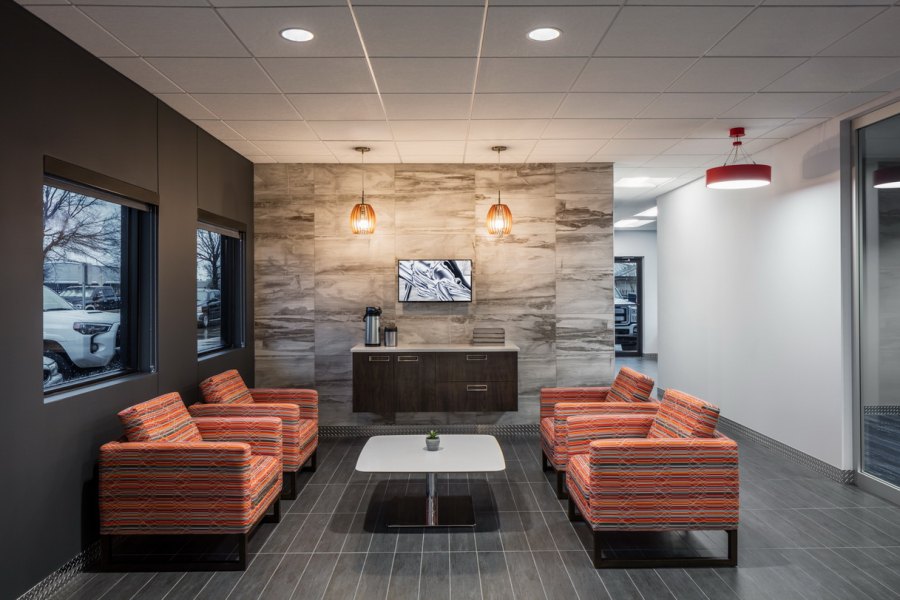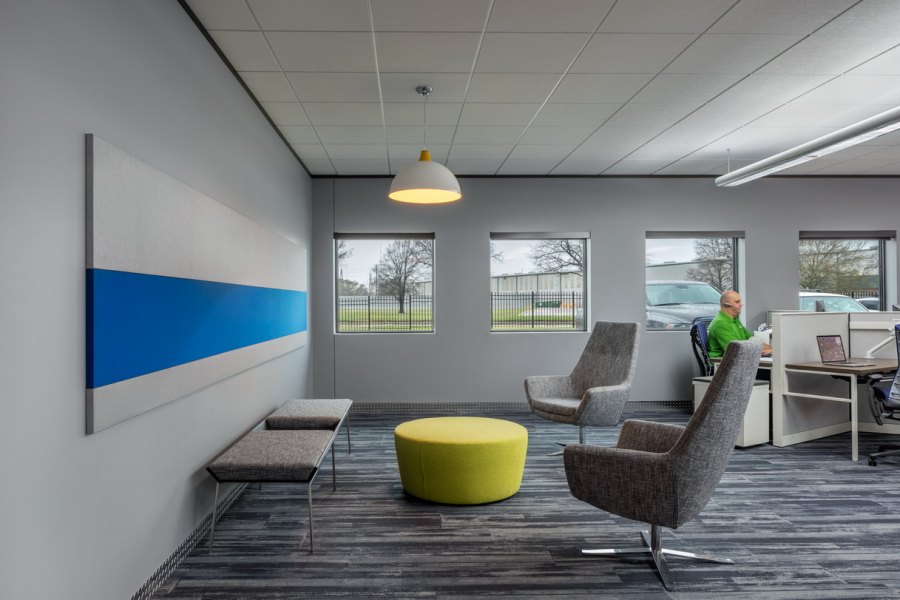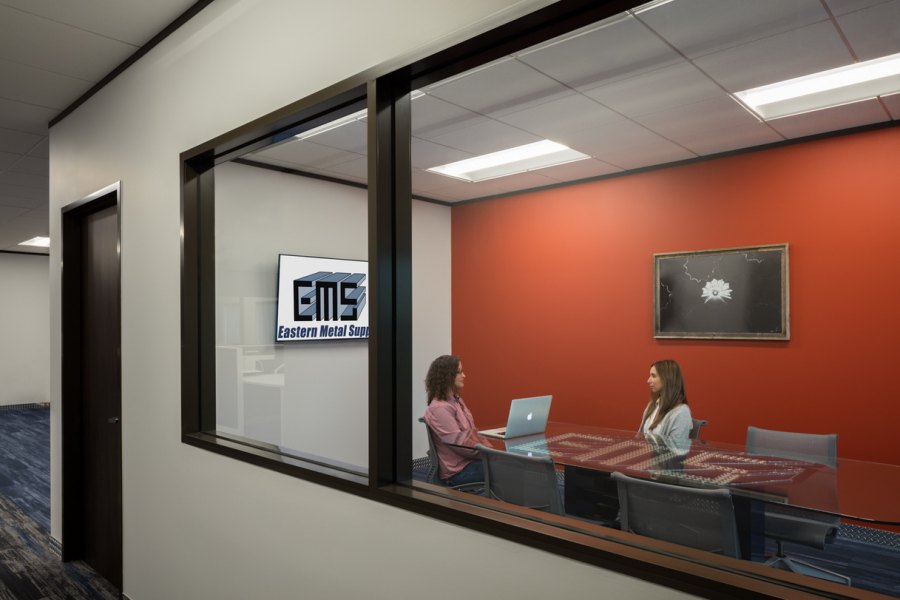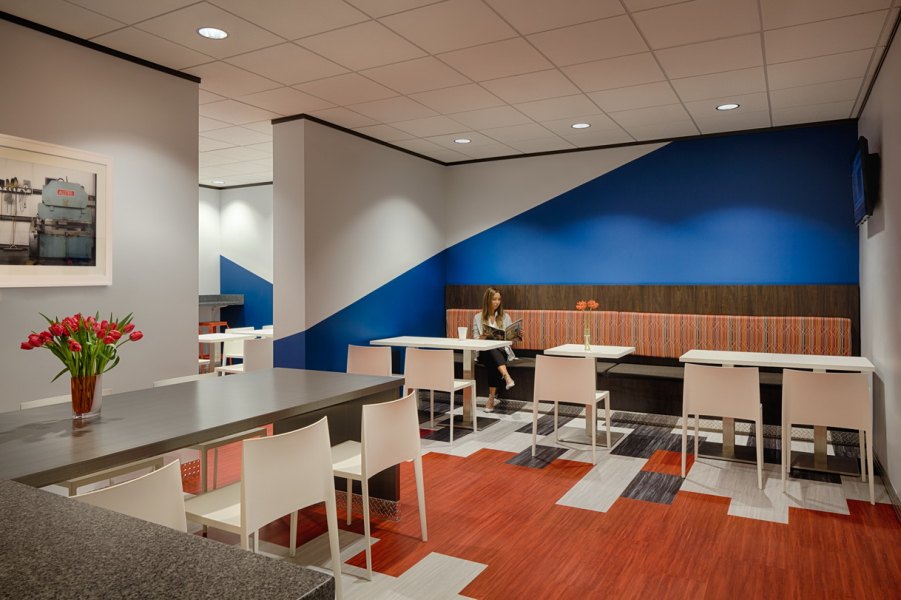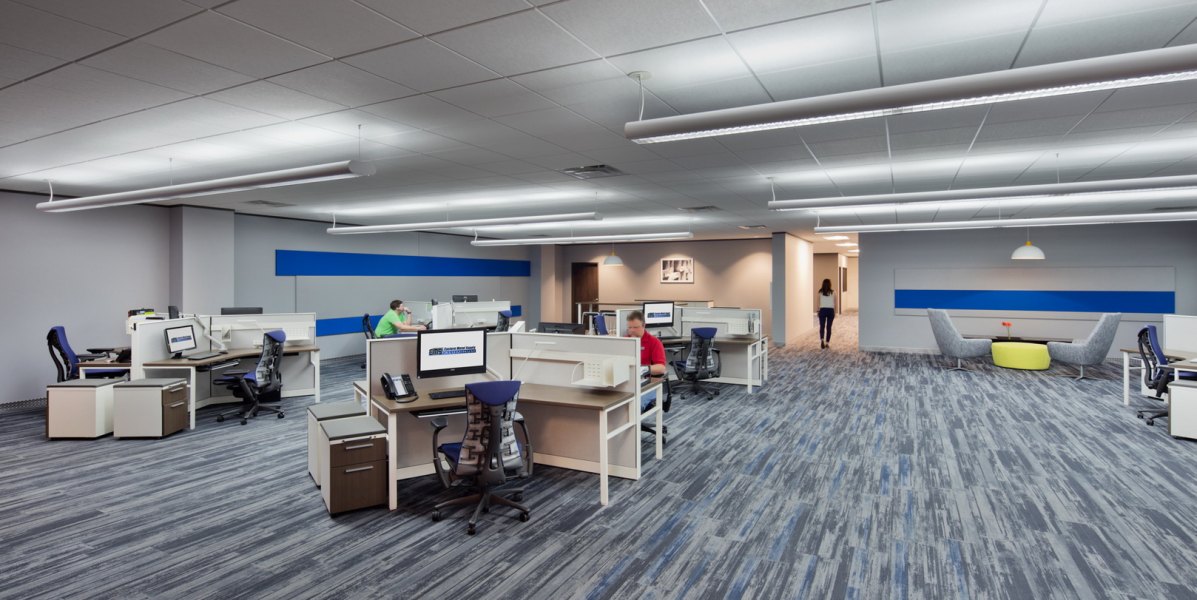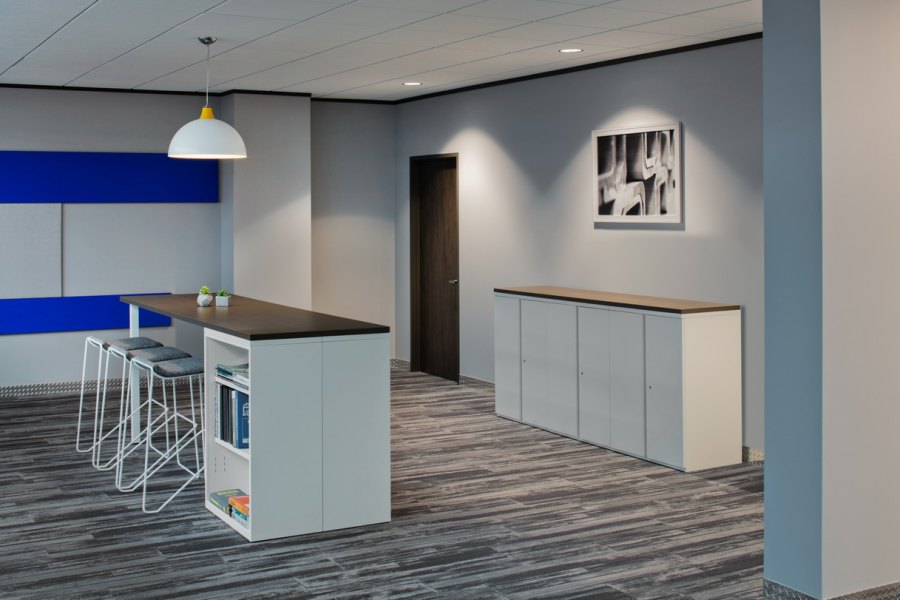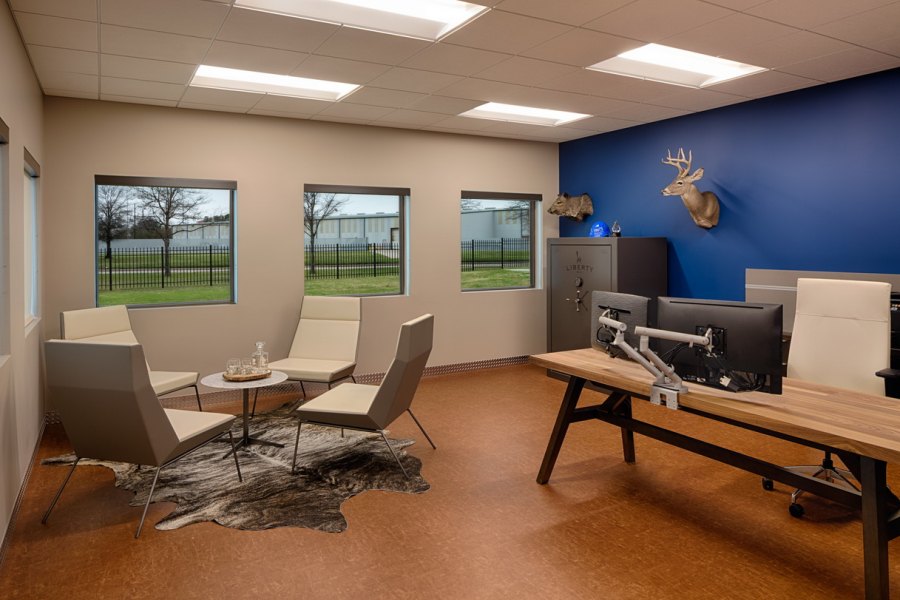 Eastern Metal Supply
This collaborative, flexible work environment accommodates the diverse workforce of Eastern Metal Supply (EMS), one of the largest domestic distributors of custom and standard metal extrusions. 
The expanded Houston office features an open, communal setting to support the EMS sales team with a variety of gathering and co-working areas. High ceilings and flexible workstations facilitate individual tasks while fostering team collaboration and breakout spaces for group activities. Adjacent private work suites with glass storefronts provide a more secure workspace for the accounting and purchasing teams. The design team also incorporated a multipurpose conference and training room that opens directly to the reception area for use during large functions or after-hours events. 
At the heart of the workspace, the café/breakroom provides an array of gathering spaces to support both the office teams and the production/shop teams in one communal space. Strategically located between the revitalized offices and the existing production shop, the café incorporates a lively palette of blacks and reds, with industrial touches incorporated in the hanging pendants, cabinet pulls, and Tread Brite steel base (a nod to an EMS product line). The modern farmhouse theme provides a welcoming environment for the space that includes a variety of seating and amenities – from a communal table, to booth seating, to power bar seating. PGAL also integrated a large amble counter space complemented by full array of appliances, including a large production ice machine, to ensure the café is the ideal connecting place within this diverse workplace.
Features include:
11,000-square-foot open office environment

Variety of workspaces support diverse workforce

Café/breakroom provides gathering space with variety of amenities