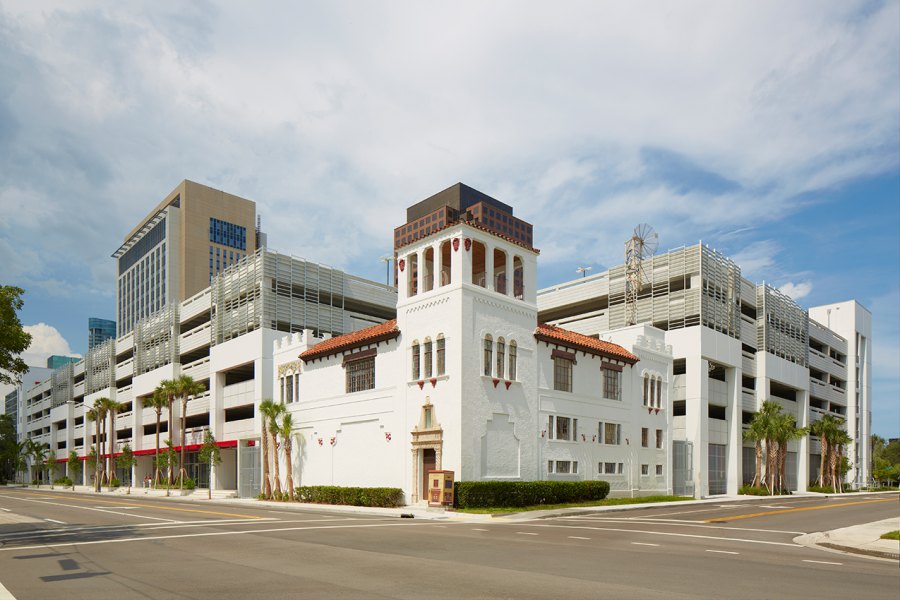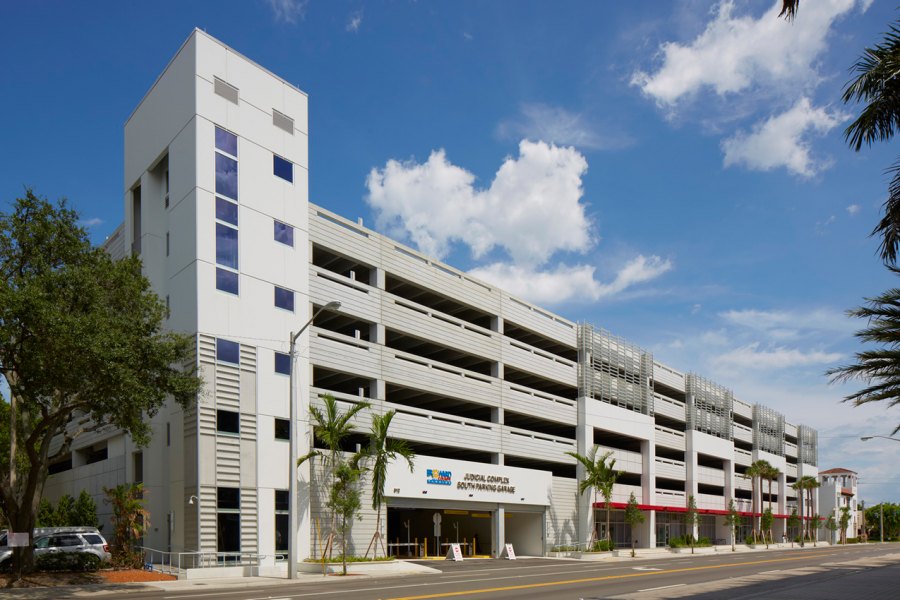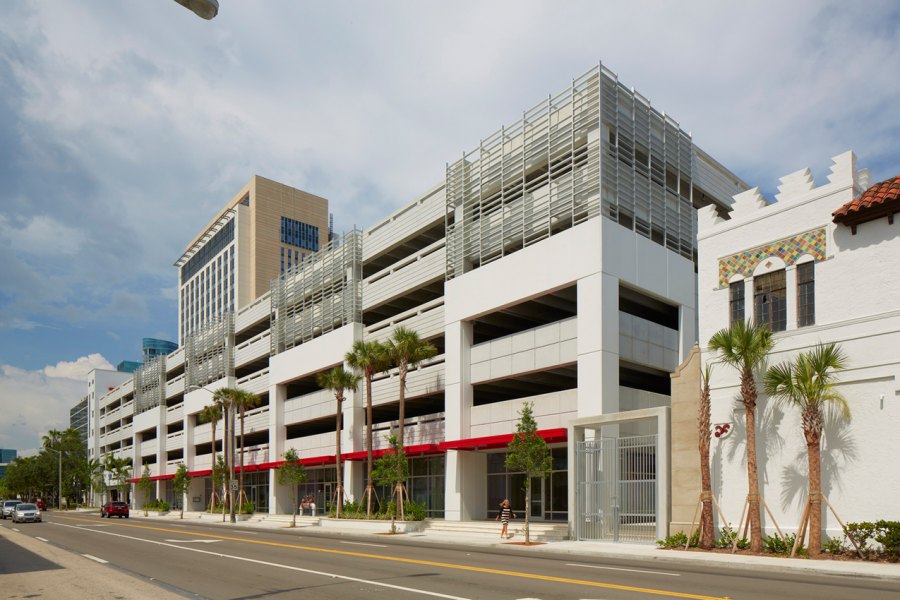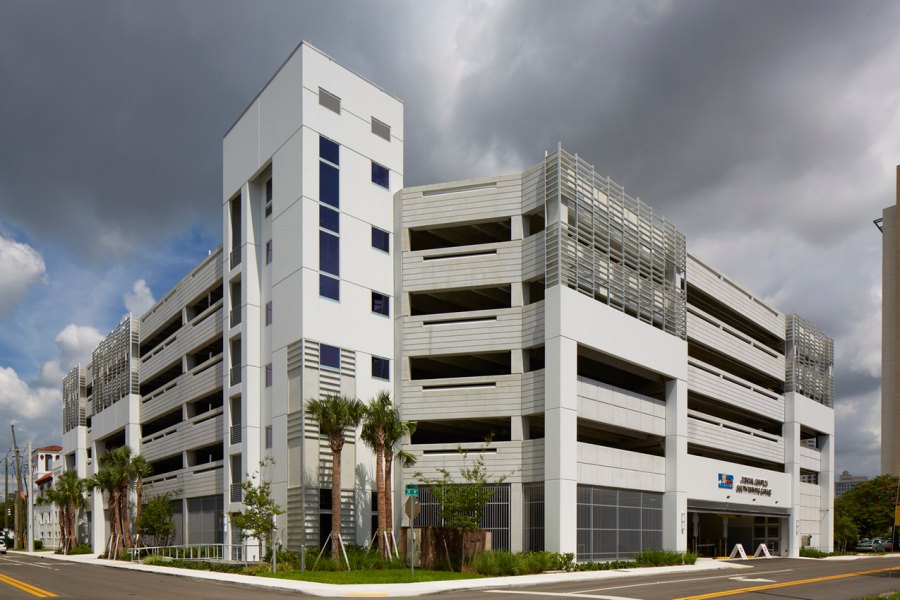 Broward County Judicial Complex South Parking Garage
Broward County challenged PGAL to create a much-needed, 1,000-space parking garage while preserving the integrity of a historic community treasure: a two-story Coca-Cola bottling plant from 1938 located on a prominent corner of the 1.9-acre site.
The solution: a six-level, 410,000-square-foot complex that embraces the county-owned Coca-Cola building on two sides. PGAL repaired and restored the plant's exterior façade, which was previously named one of the most endangered structures in the state by the Florida Trust for Historic Preservation.
The team used careful cutting techniques to minimize the loss of historic fabric. Special cleaning methods preserved the patina that symbolizes the structure's long history. Long vacant and deteriorating interiors were cleared for future use. Non-historic additions to the plant were carefully removed using precautions to prevent collapse, spalling, cracking, or damage to exterior finishes.
The historic plant now serves as an iconic centerpiece for the complex. The project also included city transportation hub offices, 13,500 square feet of finished ground-level space for the Guardian Ad Litem program, and 1,500 square feet of unfinished shell space for retail use. The design's careful balance between old and new produced a landmark-style facility that celebrates the past while serving the present and future needs of a fast‐growing urban area.
Features Include:
Six-level parking complex
Preservation and restoration of the historic, 12,000-square-foot Coca-Cola bottling plant
City transportation hub offices
Finished ground-level space for the Guardian Ad Litem program
Unfinished shell space for retail use