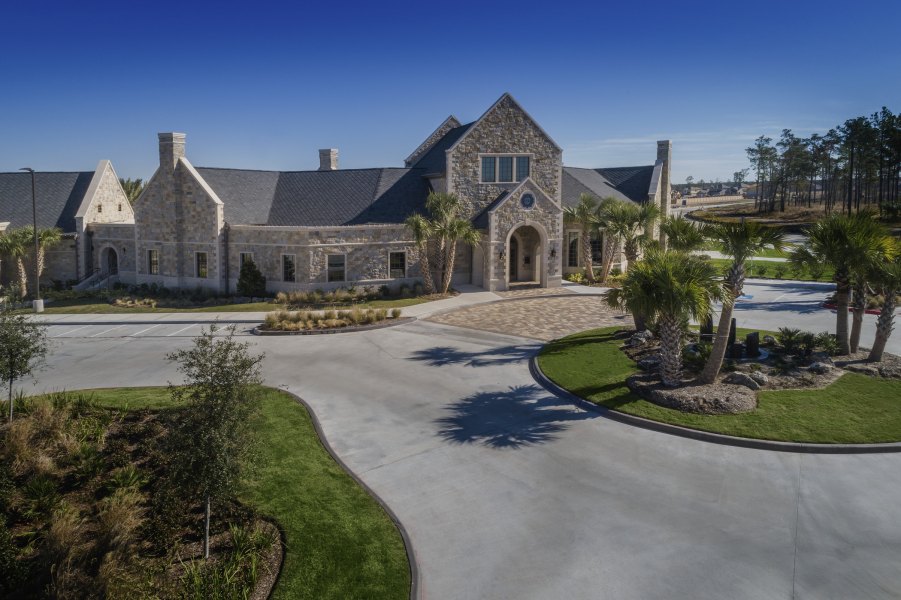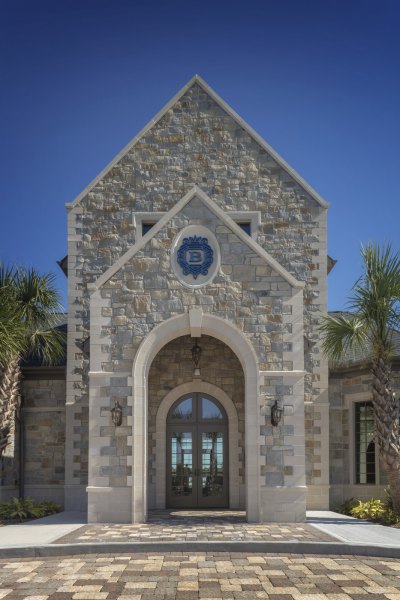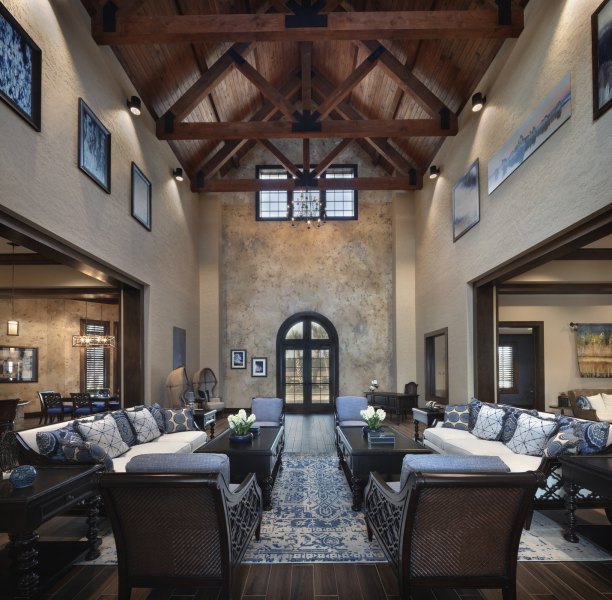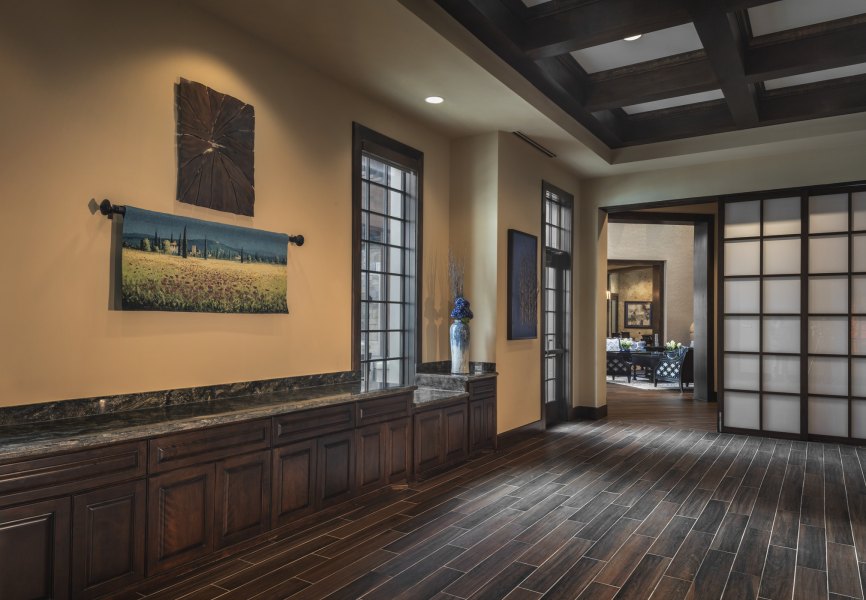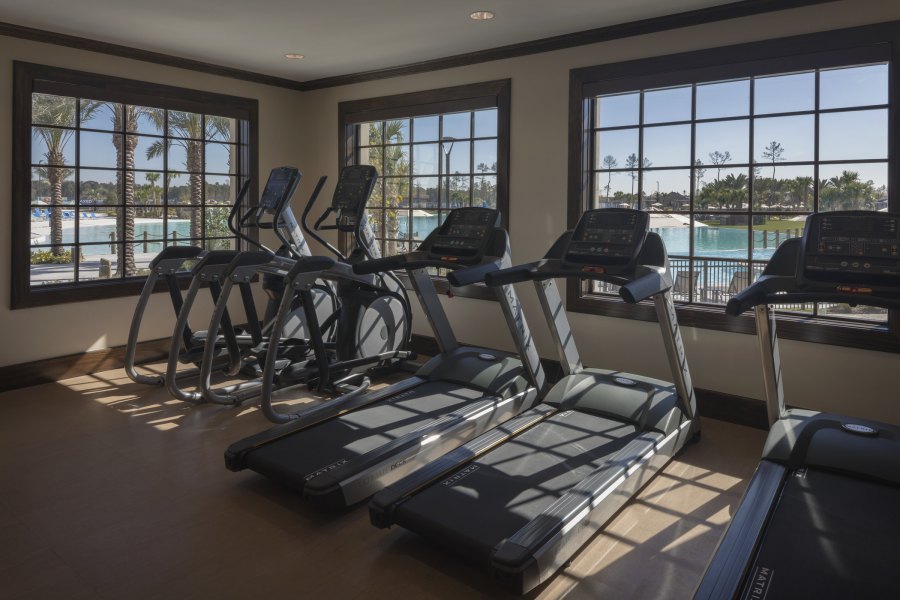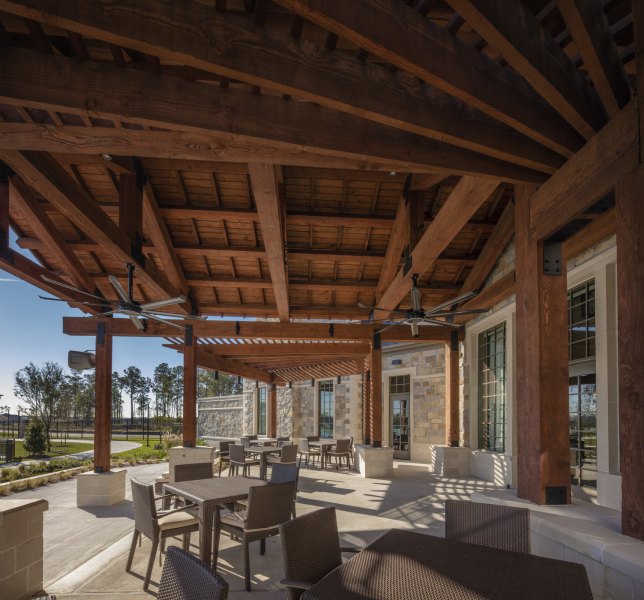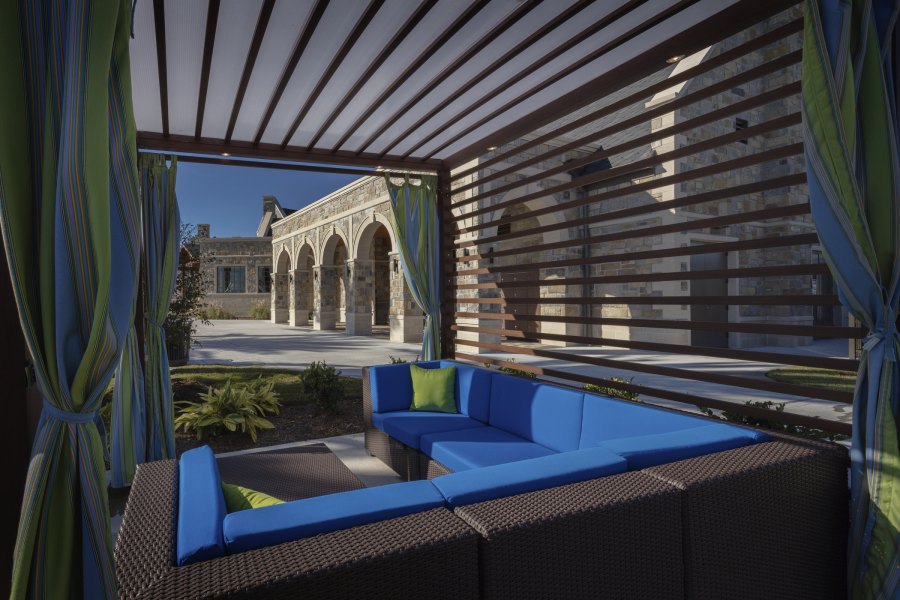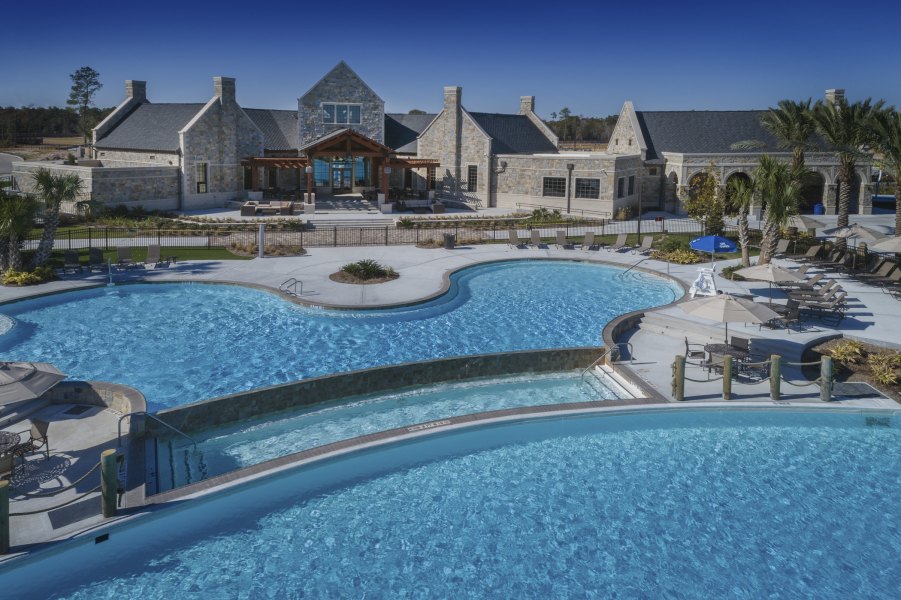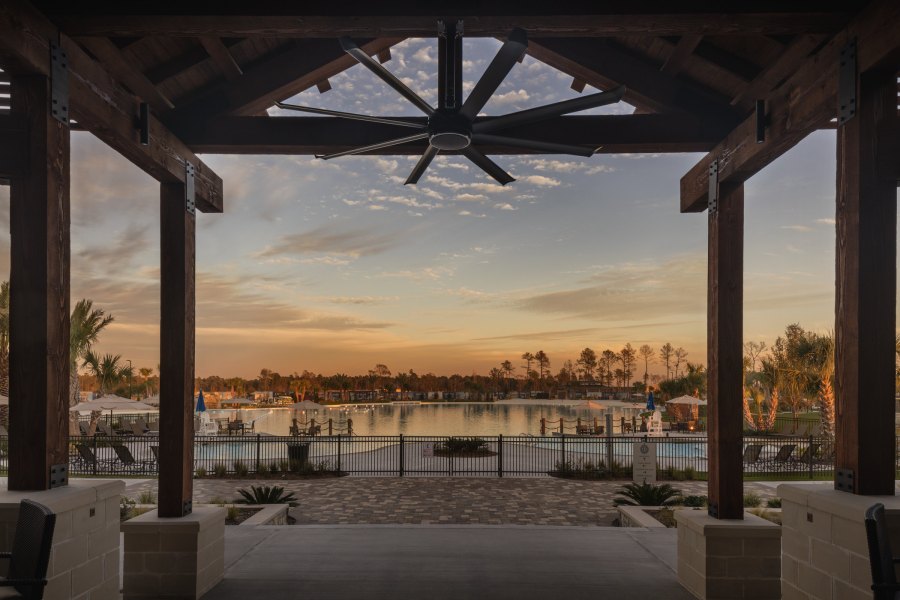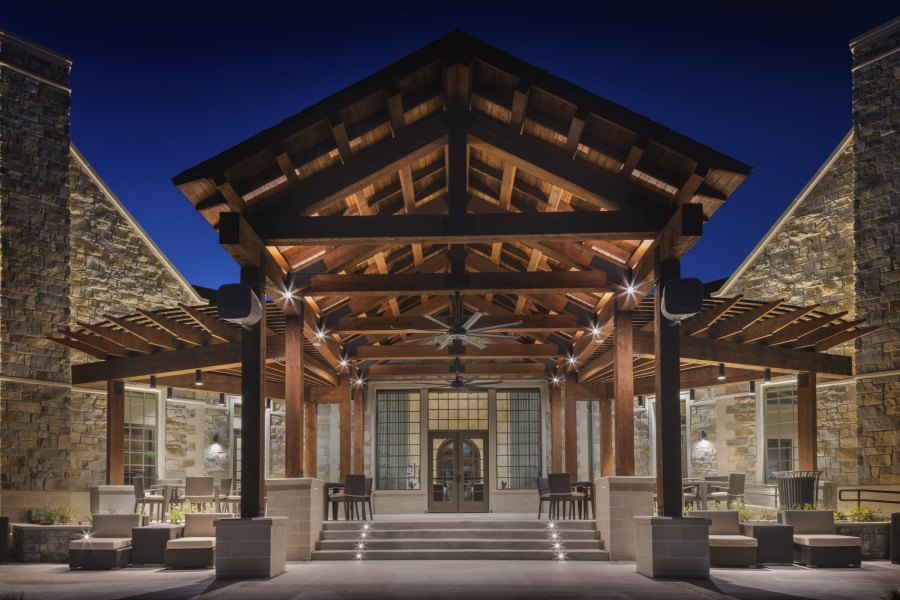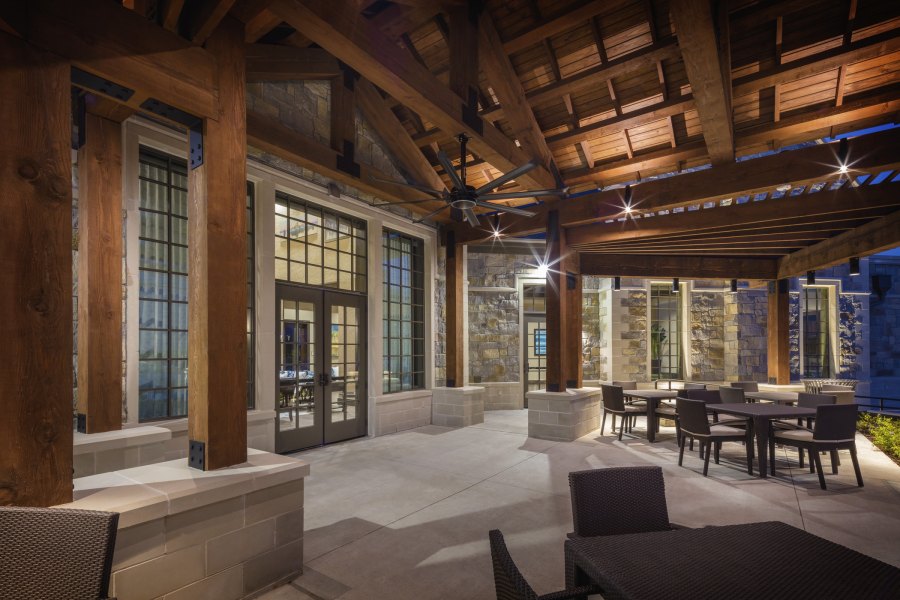 Balmoral Crystal Clear Lagoon + Amenity Village
The award-winning, 9,500-square-foot clubhouse/welcome center is the jewel of the Balmoral community complete with a two-acre community lagoon amenity.
The luxury clubhouse provides meeting and gathering space for community residents and functions as check-in facility for the pool and lagoon.  The clubhouse was designed to evoke the grand castles and manor houses of Balmoral, Scotland. Period construction detailing enhances the authentic look and feel of the building.  Stone arches, parapet walls, and intricately detailed doors and windows emulate European manor house opulence, while wood trim, hardwood doors, and timber trusses distinguish the clubhouse interior.
The lagoon's two white sand beaches provide fun and relaxation to residents with varied needs and interests. The grotto and serenity beach can be enjoyed by residents seeking a laid-back atmosphere, while a family-centric beach boasts cabanas and loungers for parents and children. The clubhouse and terrace overlook an infinity-edge pool offering residents and visitors alike an upscale, comfortable experience.
PGAL assisted the first-time developer, who was accustomed to much smaller aquatic designs, with essential scope consultation to ensure the project could be delivered on time within the fast-track schedule.  A previously designed scheme from an earlier contracted design firm did not live up to the developer's standards.  PGAL's expanded solution created an ideal recreation center both for the client, construction team, and most importantly, residents of the Balmoral community.
Features Include:
Two-acre community lagoon amenity with multiple beaches for a variety of guests

Period details to emulate an authentic manor house in Balmoral, Scotland

High-end wood and stone clubhouse materials and finishes for a luxury experience