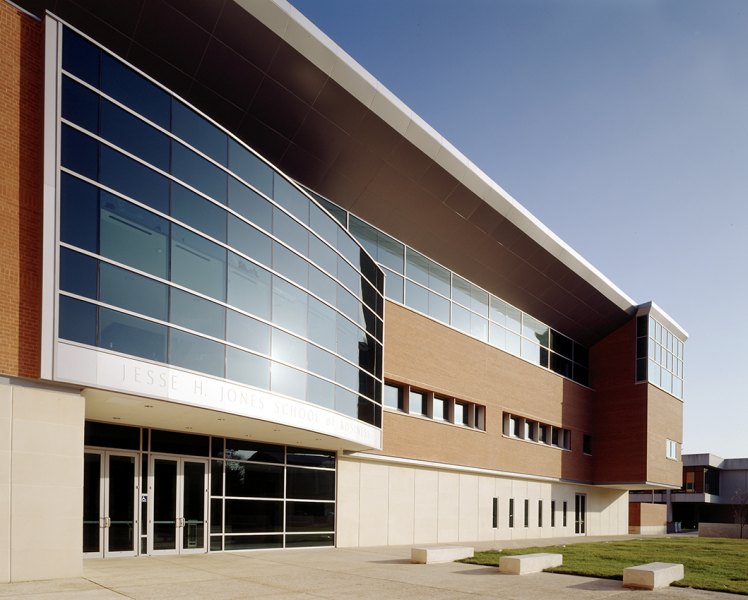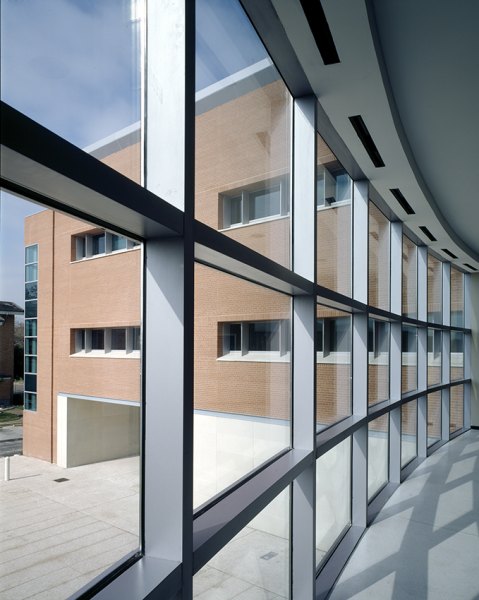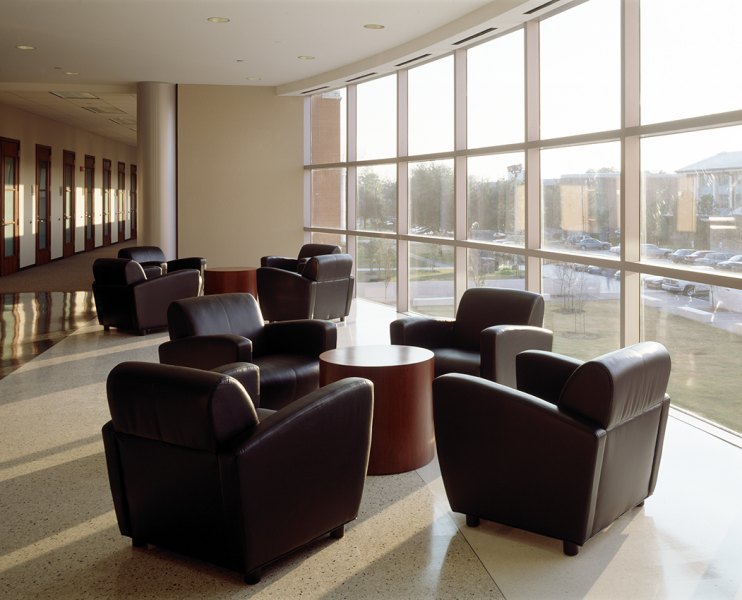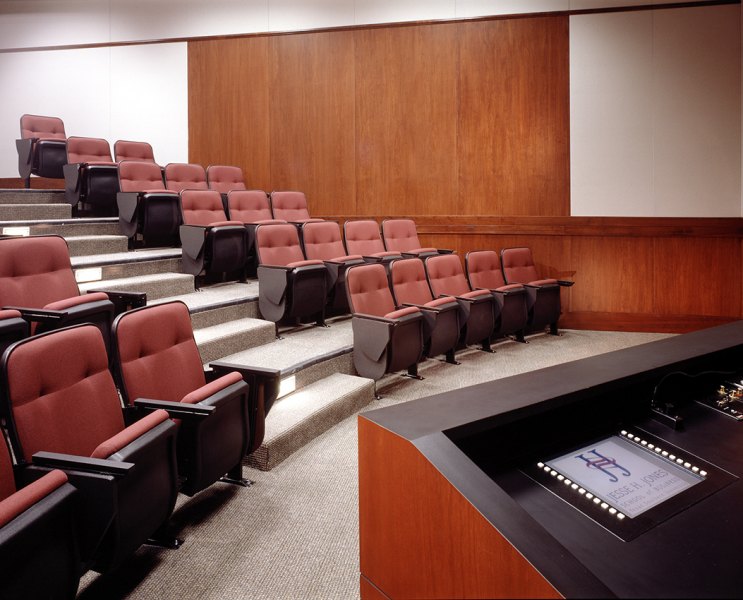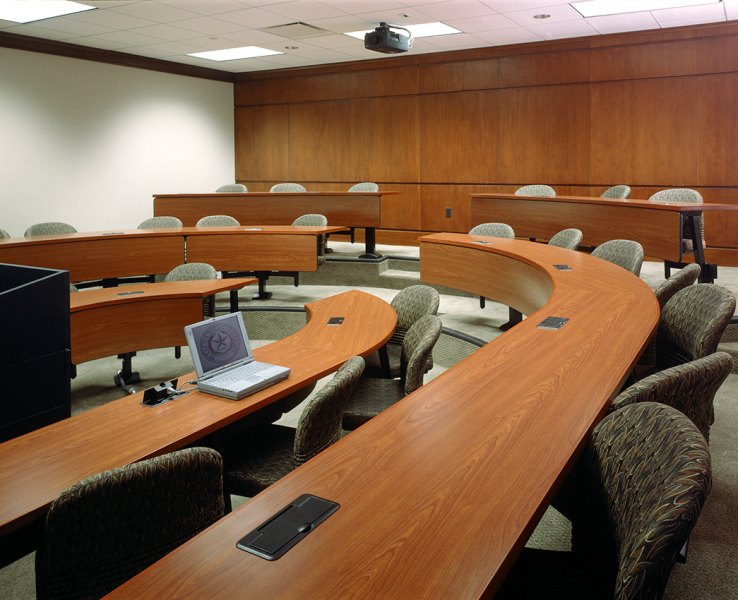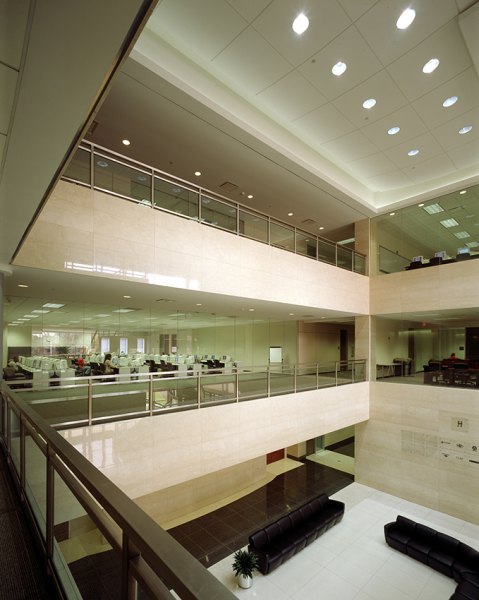 Texas Southern University School of Business
PGAL created a corporate climate with "real world" business functions for Texas Southern University's (TSU) 78,000-square-foot School of Business for undergraduate and masters programs.
The school's strong visual presence serves as the entry portal for campus and a terminus for the internal campus pedestrian mall. PGAL designed the school with a focus on easy wayfinding, a state-of-the-art professional atmosphere, and strong ties to the business community.
The building includes 23 classrooms, nine tiered classrooms, and a 150-seat auditorium. Level one includes large tiered classrooms, meeting rooms, and the auditorium, with remaining classroom functions on level two and administrative functions on level three. Each floor includes open space for casual interaction.
Features Include:
78,000-square-foot School of Business for undergraduate and masters programs
23 classrooms, nine tiered classrooms, and a 150-seat auditorium
Open space for casual interaction on each floor