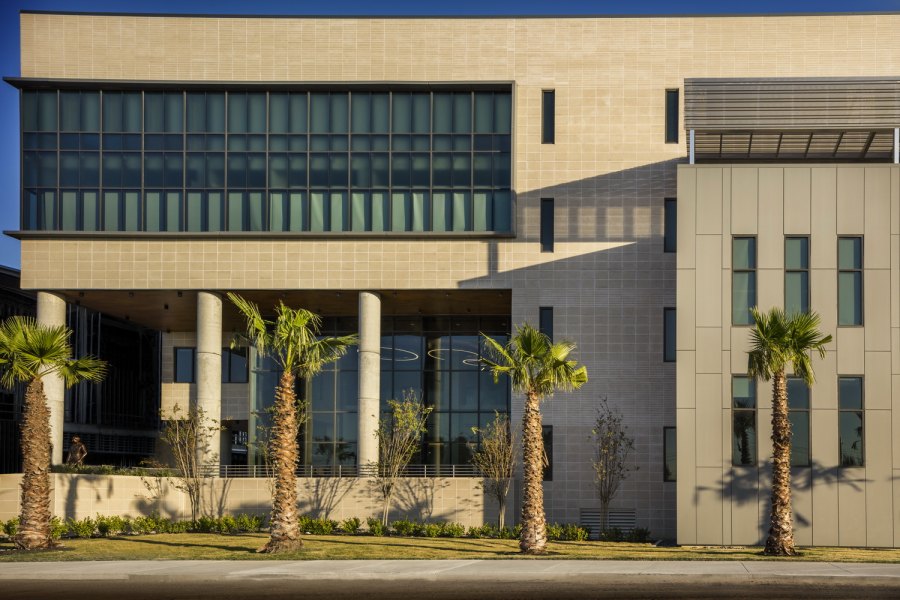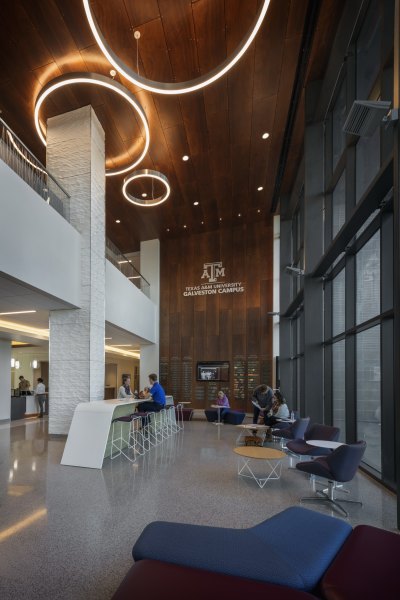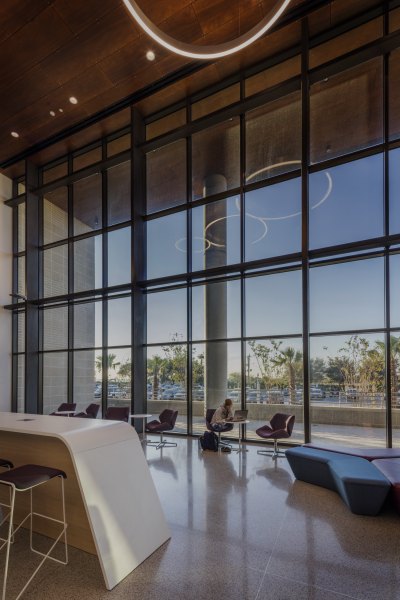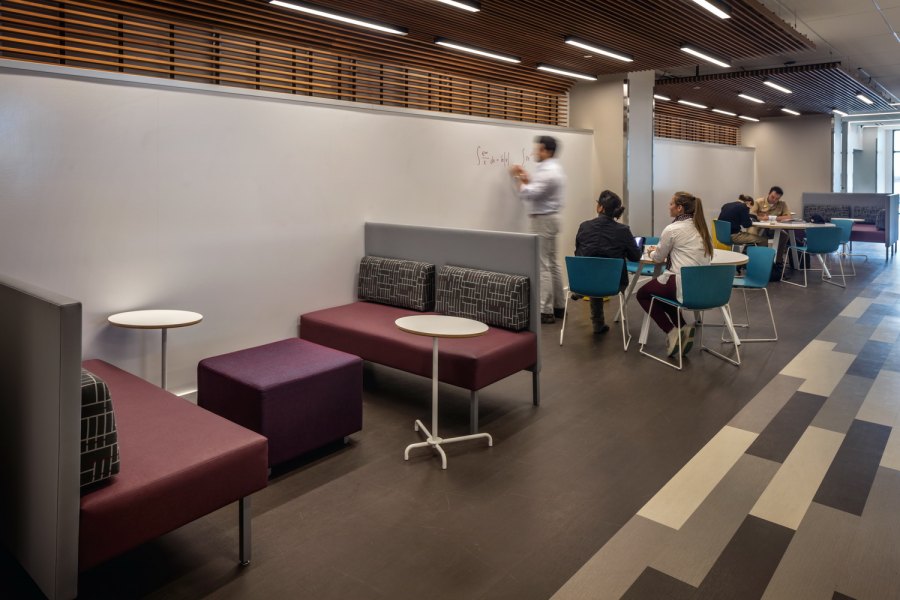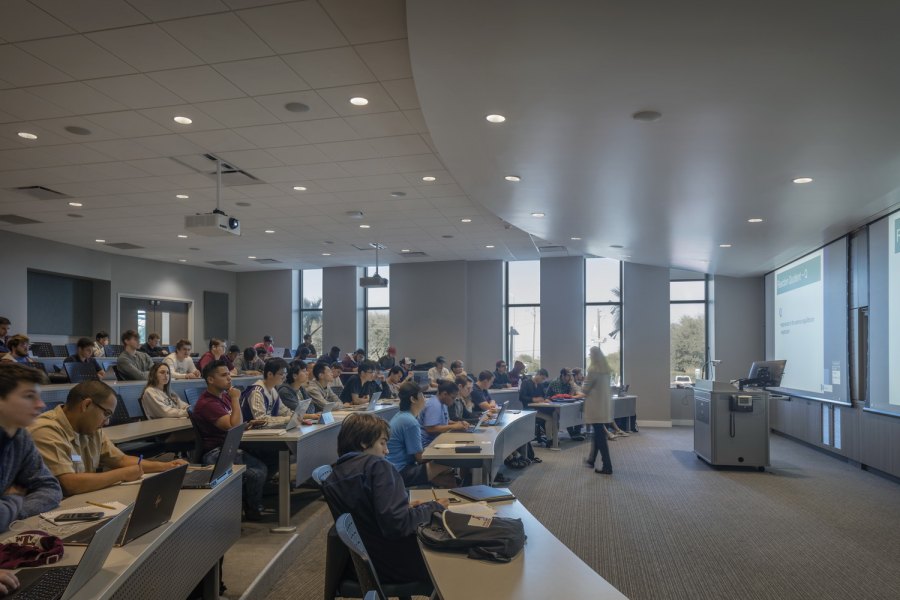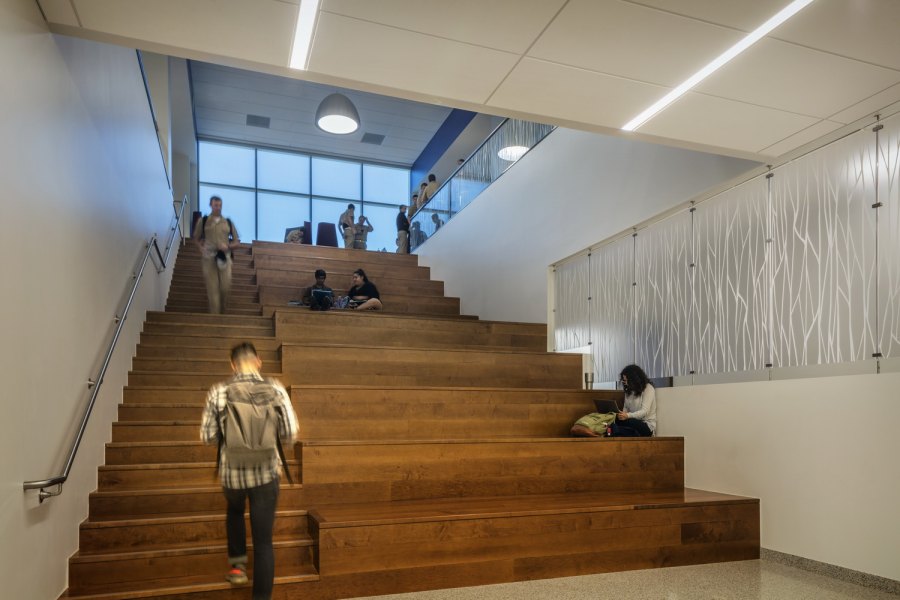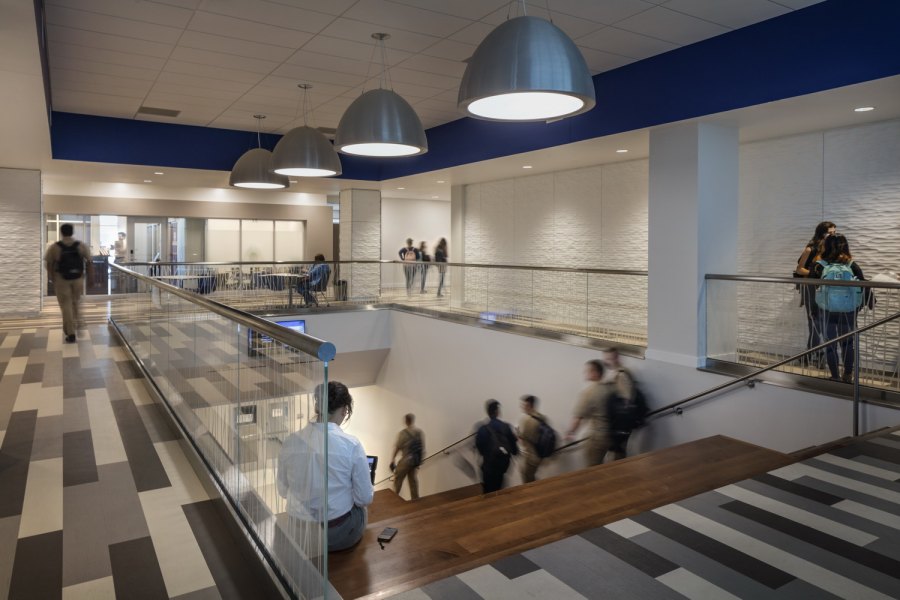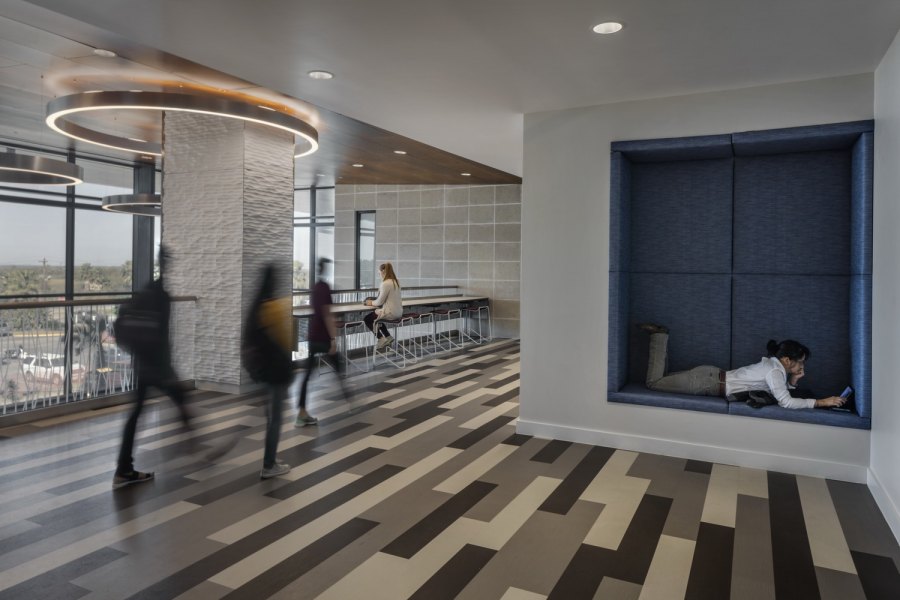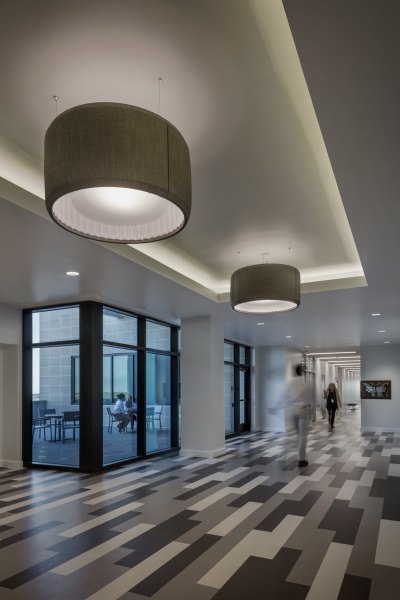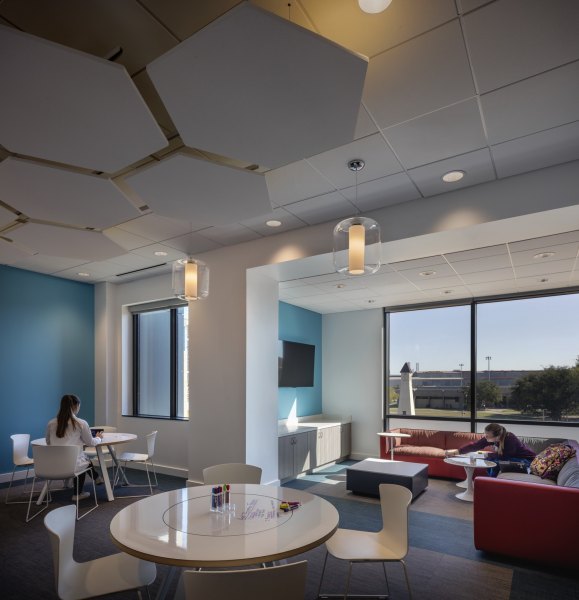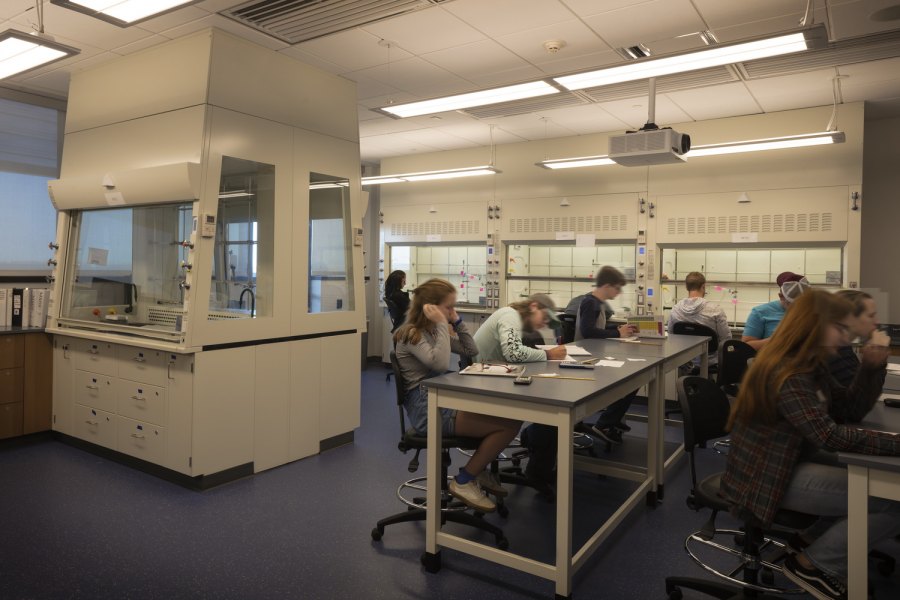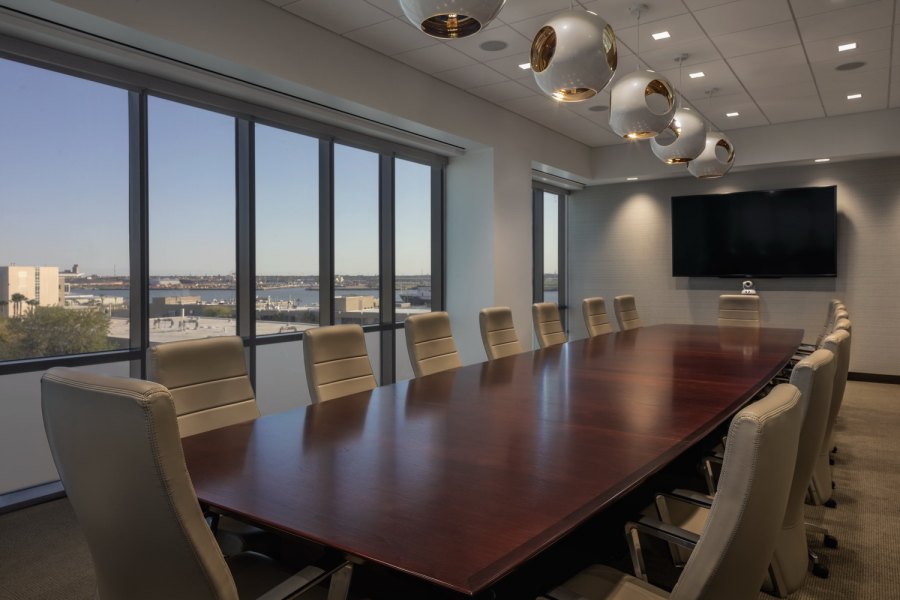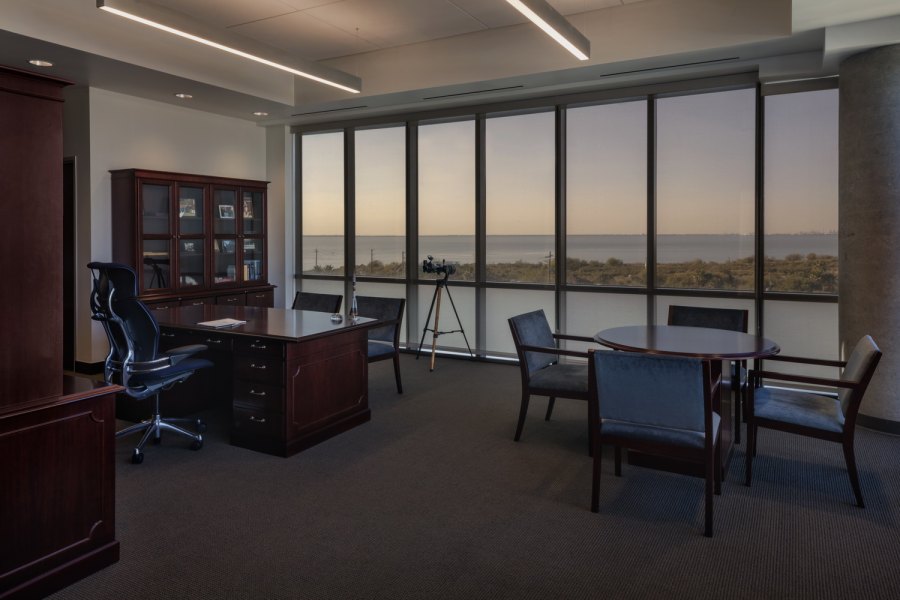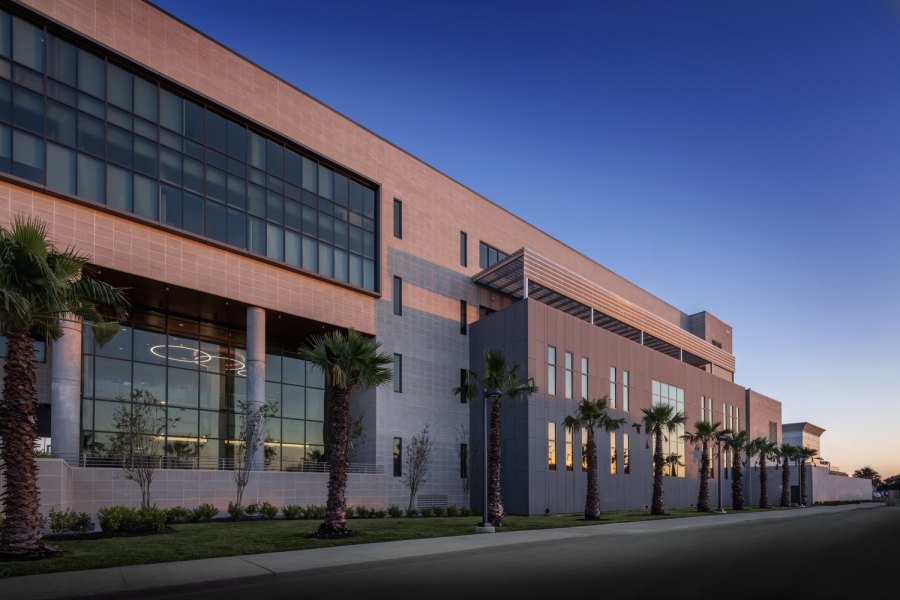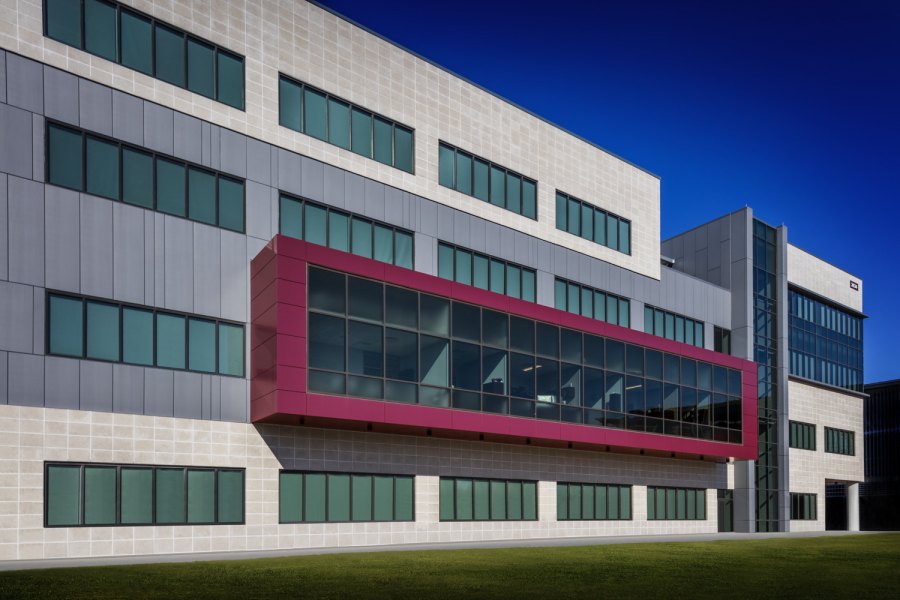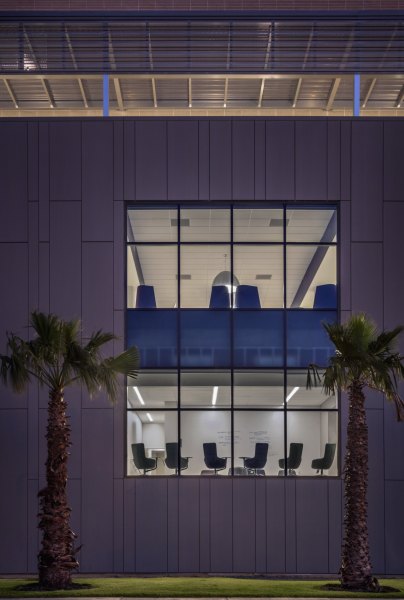 Texas A&M University at Galveston Academic Building Complex Phase 1
The first phase of this academic facility expansion at Texas A&M University at Galveston will redefine the campus entrance and increase instructional capacity by about 500 lab and classroom seats.
The addition of 120-seat lecture rooms and 90-seat classrooms will fill the current void of high-capacity instructional spaces on campus. 
The third floor of the building complex is dedicated to laboratory space for the University's Physics and Chemistry Departments, including labs for both organic and general chemistry. Design of the casework module and instructional arrangement of laboratory layouts optimize safety conditions necessary for laboratory-based teaching. An emphasis on storage planning maximizes the utility of the space. For essential safety equipment, such as fume hoods, special MEP system requirements were addressed throughout the design process.
Features Include:
Phase one of academic building complex expansion will add 500 lab and classroom seats
Addition of lecture rooms and classrooms will fill void of high-capacity instructional spaces
Design of casework module and laboratory layouts on the third floor optimizes safety conditions, and emphasis on storage planning maximizes utility of the space