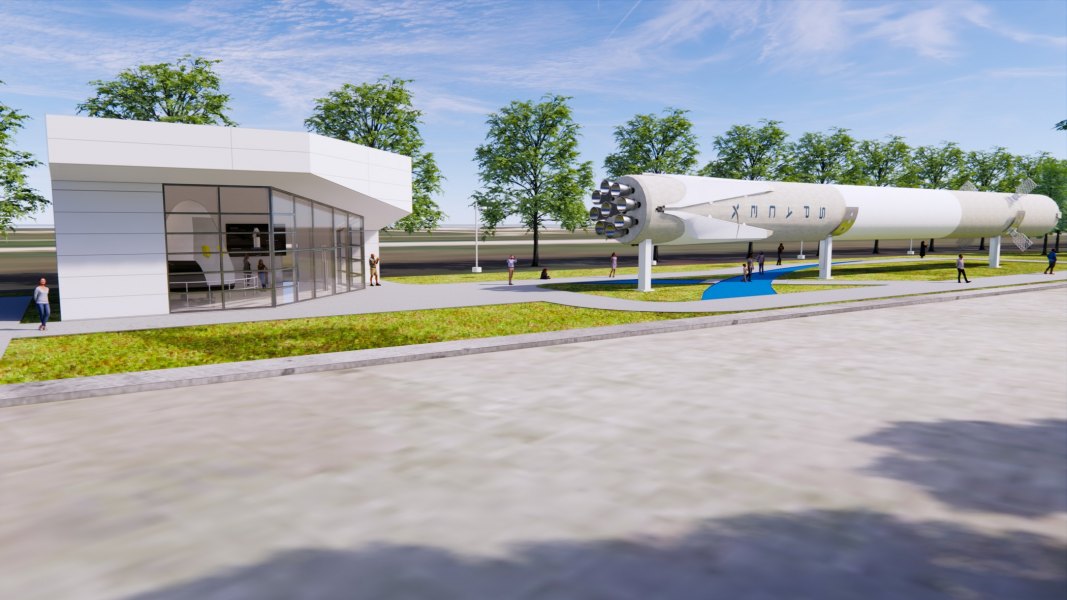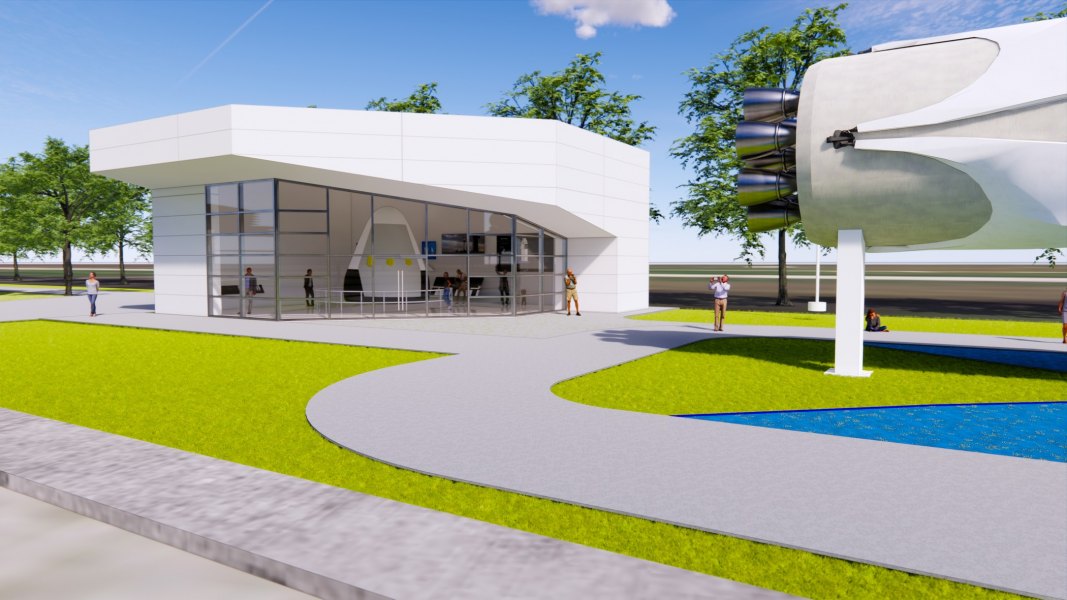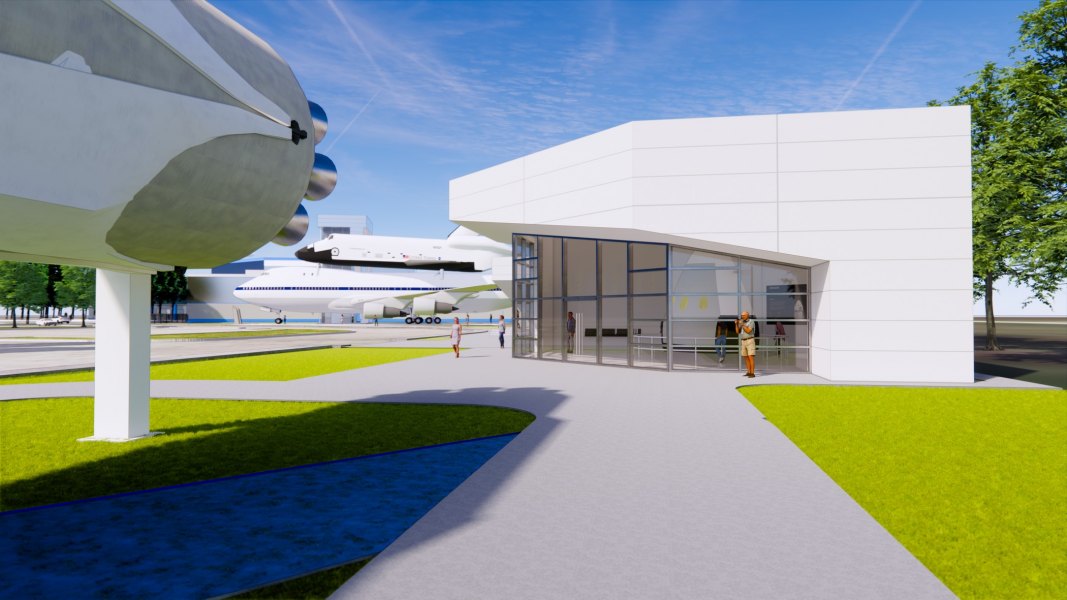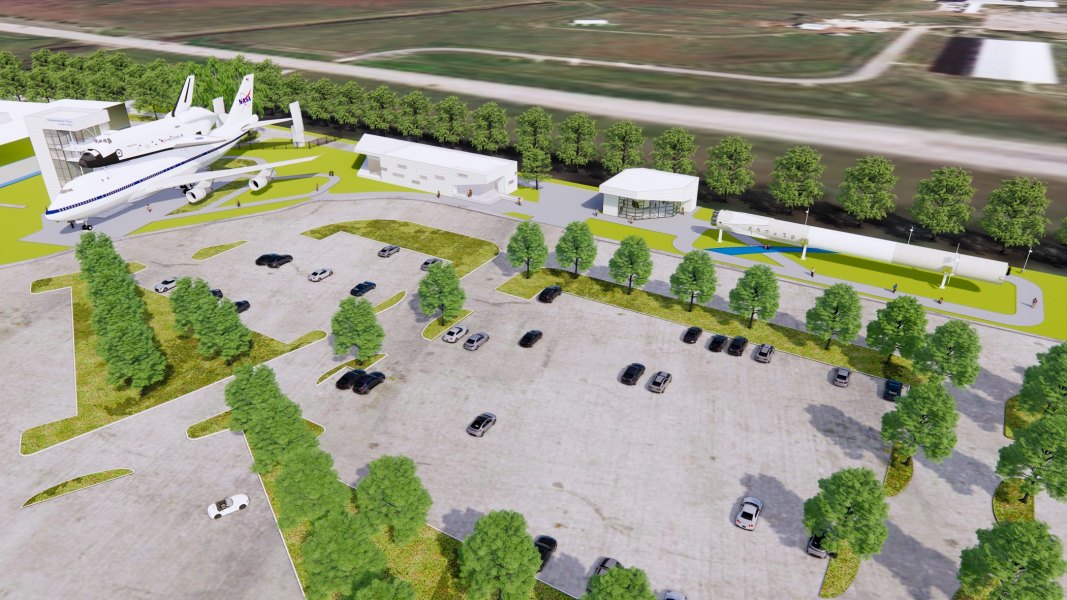 SpaceX Dragon Capsule Building
The Dragon Capsule Building is the latest addition to Independence Plaza at Space Center Houston. The building will be a temporary home for the SpaceX Dragon Capsule until it is relocated into a permanent exhibit space. 
Design consideration is given to staying consistent with Space Center's master-plan while allowing a future conversion of the building into a classroom/conference center for STEM education. Inside the building, visitors will have a chance to get up close to the Dragon Capsule, one of the first commercially built and operated spacecraft to have returned from orbit. 
The capsule will be displayed in an upright position occupying the central atrium with artifacts and interactive learning exhibits occupying the perimeter walls. A large curtain wall opens the capsule exhibit to approaching visitors and showcase a direct relationship between the Dragon Capsule and the SpaceX Rocket Booster on the adjacent site. Materials and design language of the building exterior stay consistent with other PGAL designed buildings within Independence Plaza creating a cohesive group of buildings and circulating paths to enhance visitors' experience. 
Features include:
Temporary home for the SpaceX Dragon Capsule

Expansive curtain wall that showcases the direct relationship between the Dragon Capsule and the adjacent SpaceX Rocket Booster exhibit