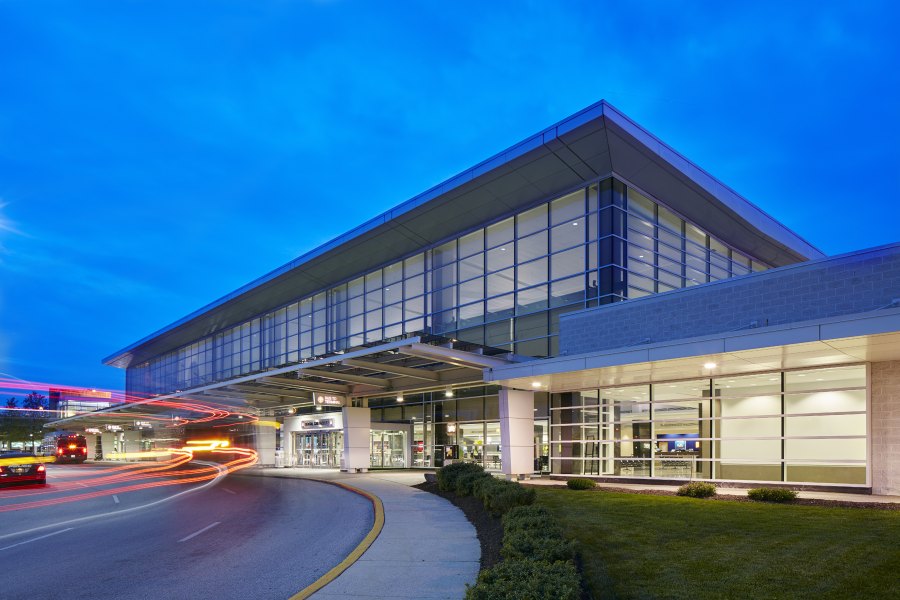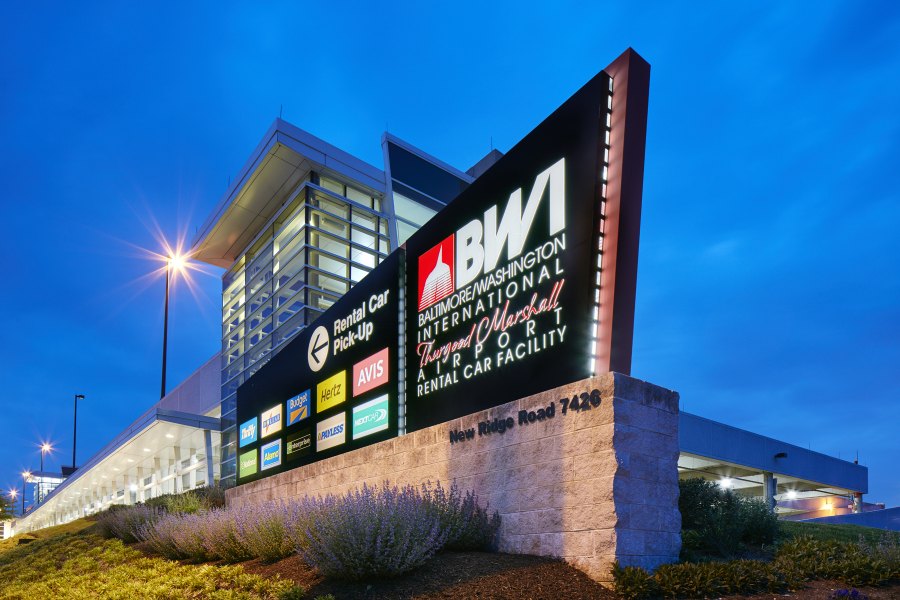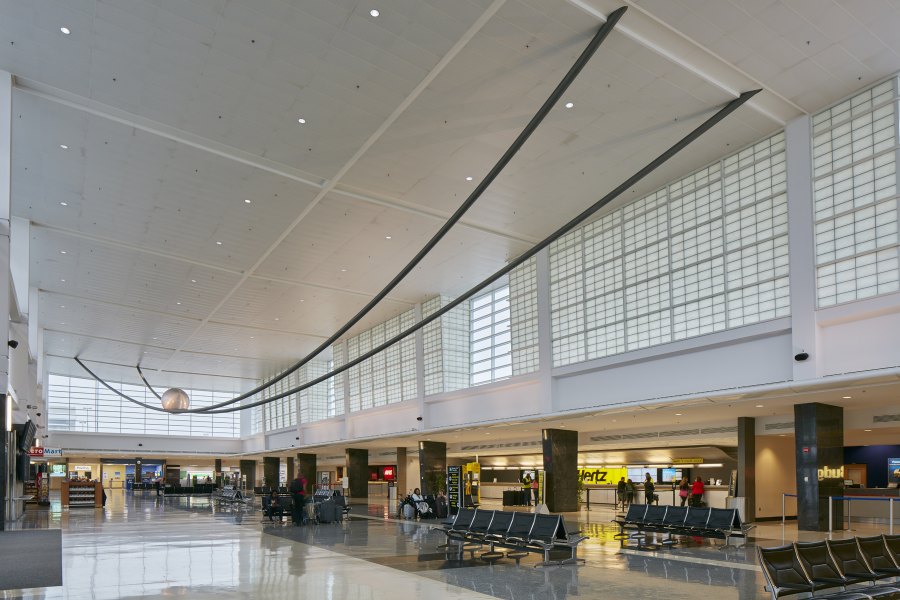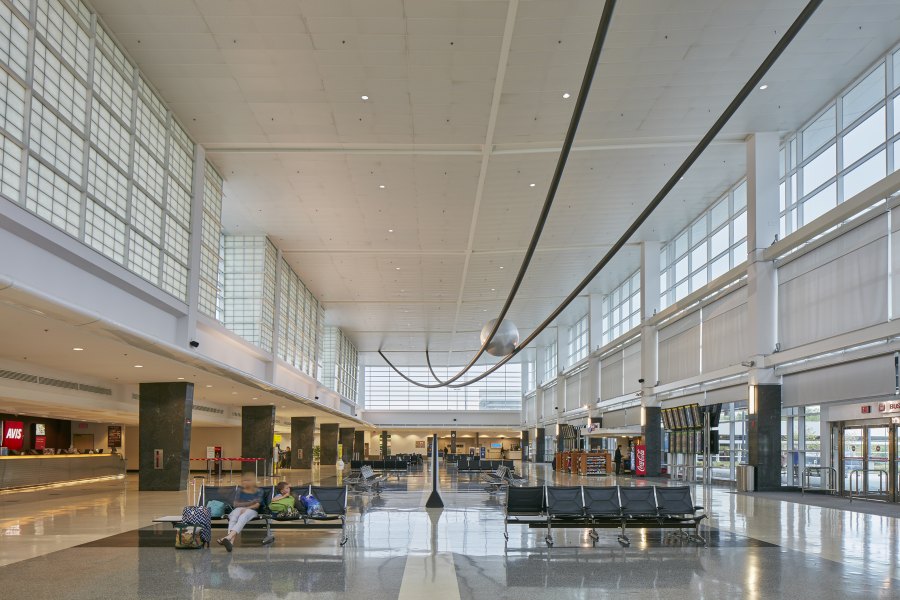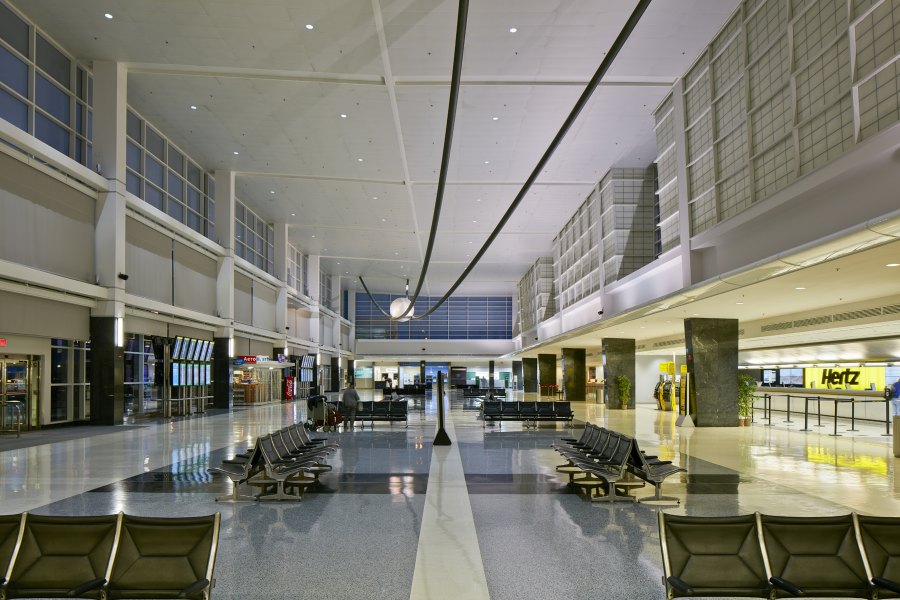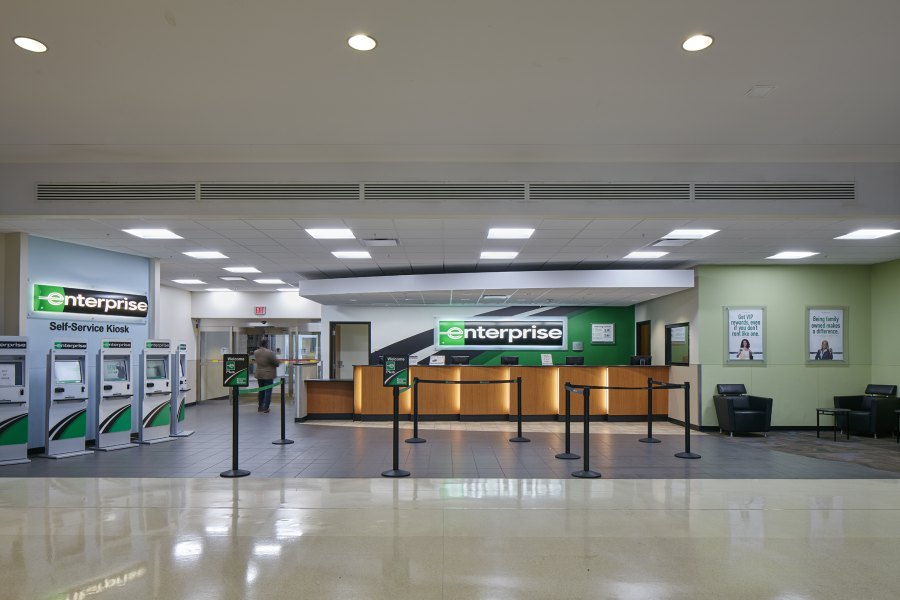 On-Airport Rental Car Company Exclusive-Use Areas at Baltimore/Washington International Airport (BWI)
PGAL designed a number of the rental car exclusive-use areas at the Baltimore/Washington International Airport's new rental car center.
This program included "mini-mall" retail areas within a common customer service terminal, customer ready/return areas within the two-level parking garage, and secured maintenance and storage areas for the servicing of rental car fleets.
PGAL designed these exclusive-use areas to meet strict tenant improvement standards as required by the airport.
Individual Rental Car Company Project Elements Include:
Avis: $6.2 million budget; 3,600-square-foot in-terminal retail areas for customer transactions and branding; operational and customer areas within the parking garage; full development of a 4.3-acre site with a 15,200-square-foot building for administration, maintenance, car wash, and employee functions; fueling area; and 1,900 storage spaces
Budget: $4.1 million budget; 2,000-square-foot in-terminal retail area for customer transactions and branding; operational and customer areas within the parking garage; full development of a 2.5-acre site with a 2,600-square-foot building for administration, maintenance, car wash, and employee functions; fueling area; and 1,030 storage spaces
National/Alamo: $5.4 million budget; 1,700-square-foot in-terminal retail area for customer transactions and branding for Alamo; 3,300-square-foot in-terminal retail area for customer transactions and branding for National; operational and customer areas within the parking garage; full development of a 3.5-acre site with a combined 17,400-square-foot building for administration, maintenance, car wash, and employees functions; fueling area; and 2,050 storage spaces