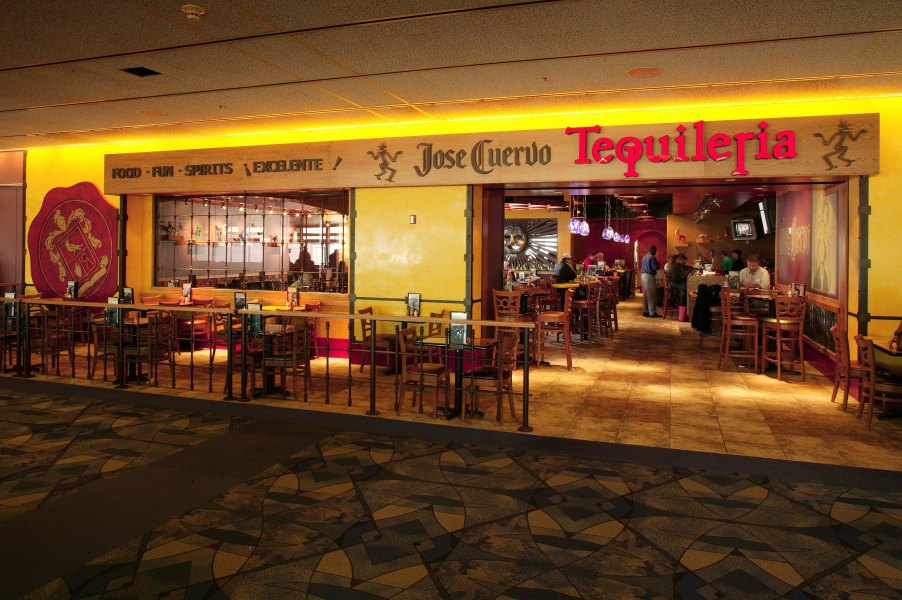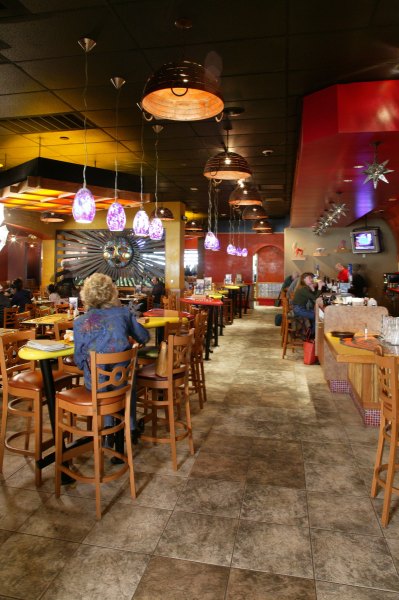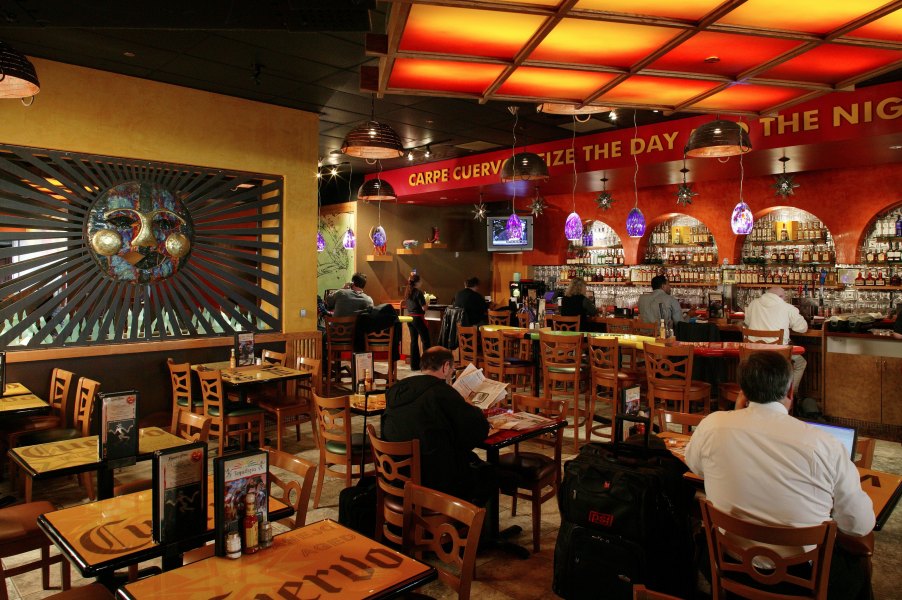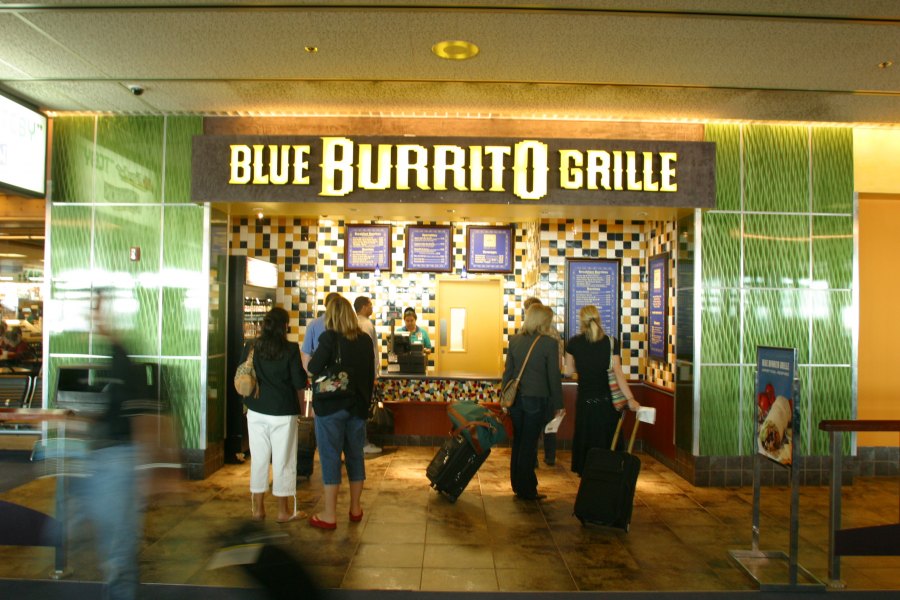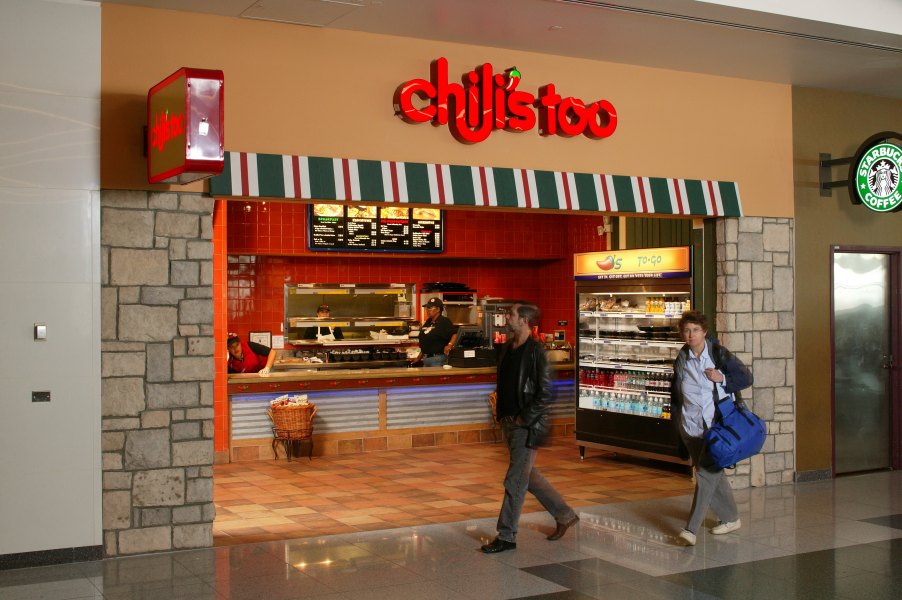 HMS Host Concessions Program at Harry Reid International Airport (LAS)
PGAL provided interior architecture, design, and consulting services to renovate 11 food-service locations operated by HMS Host at Harry Reid International Airport.
Located in Terminals 1 and 2, the projects include:
Jose Cuervo Tequileria – renovation of an existing restaurant to create a new bar and restaurant featuring warm tones of gold and crimson, with accents of colorful lighting and rustic décor pieces.
Blue Burrito Grille – redesign of an existing concession to create a quick-serve gourmet burrito shop. The project shares a kitchen operation with Jose Cuervo Tequileria to reduce overall operating costs.
Chili's Rotunda – new 5,248-square-foot location includes a full-service kitchen, bar, and seating for 184 patrons.
Great Steak and Potato Restaurants – renovation of two 1,053-square-foot fast-food locations.
Wolfgang Puck Kiosk – renovation of an existing retail location to create a 341-square-foot temporary kiosk space.
Food Court @ Terminal C Gates – redesign of a 4,356-square-foot fast-food area to accommodate a new Burger King, Sbarro Pizza, and Carvel Ice Cream.
Burger King – remodel of the world's busiest Burger King restaurant, seating 196 patrons.
Interior design and consulting to renovate 11 food-service operations at McCarran International Airport

Projects include Jose Cuervo Tequileria, Blue Burrito Grille, Chili's Rotunda, two Great Steak and Potato Restaurants, Wolfgang Puck Kiosk, and a remodeled food court that houses Burger King, Sbarro Pizza, and Carvel Ice Cream