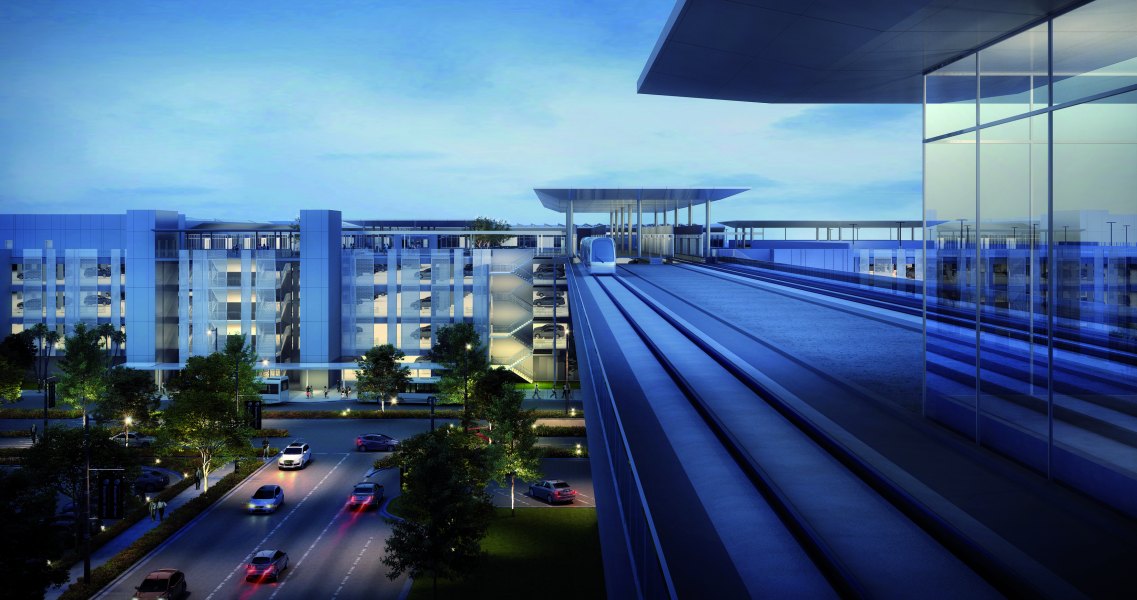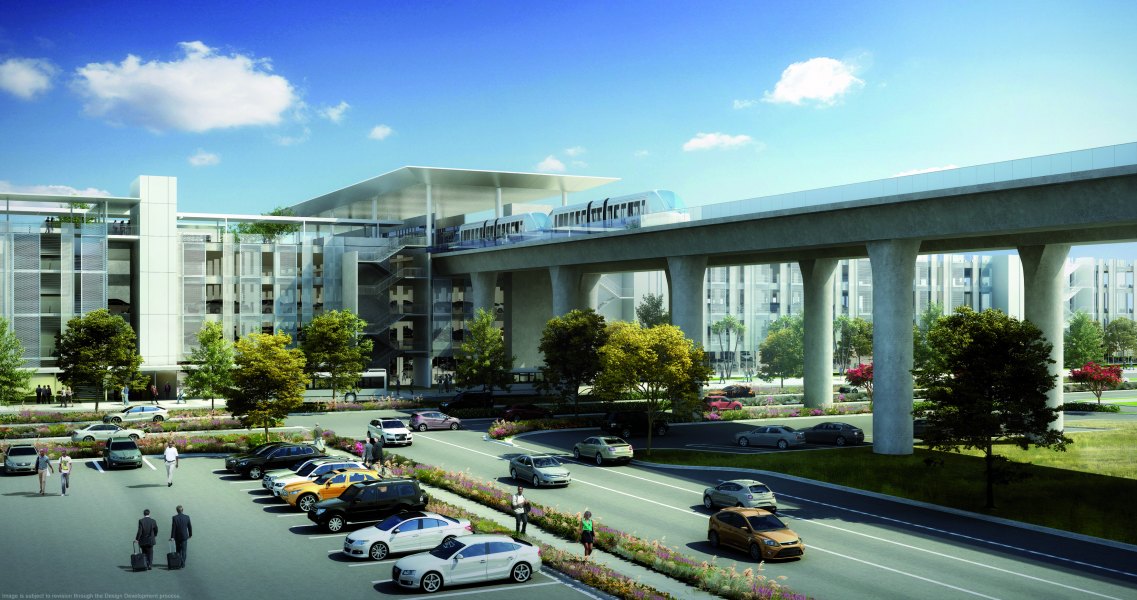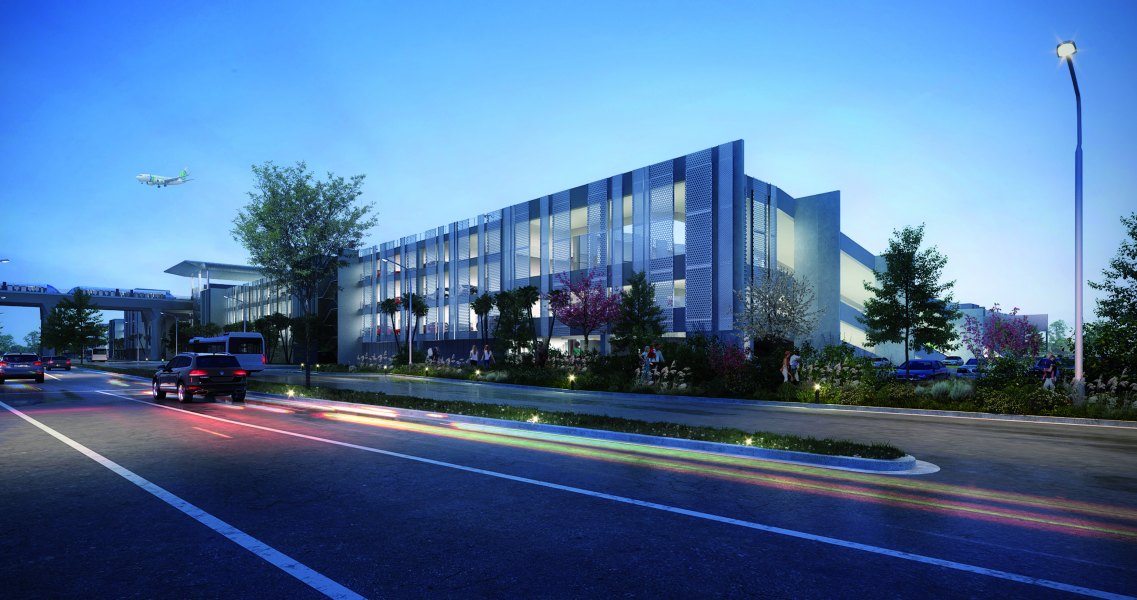 Consolidated Rental Car Facility at Los Angeles International Airport (LAX)
PGAL is currently leading the design of the six million-square-foot LAX Consolidated Rent-A-Car Facility (ConRAC) development for LA Gateway Partners.
The facility will consolidate over a dozen existing rental car company locations that are currently housed independently around the airport. Once completed and operational, all customer will access the ConRAC via the Automated People Mover (APM) eliminating the need for rental car shuttles and reducing vehicle traffic throughout the airport central terminal areas and the surrounding neighborhoods.
Housing almost 20,000 rental car and employee parking spaces, the ConRAC will also include Quick Turnaround (QTA) Facilities that allow for vehicle washing, fueling, and maintenance. Once complete, the LAX ConRAC will be the largest rental car facility in the world and one of the largest concrete structures in the United States of America (second only to the Pentagon).
Features include:
Part of an overall LAX airport passenger experience improvement program

Largest ConRAC in the world

Second largest concrete structure in the United States

20,000 parking spaces

Planned LEED Silver

Coordination with multiple governing agencies