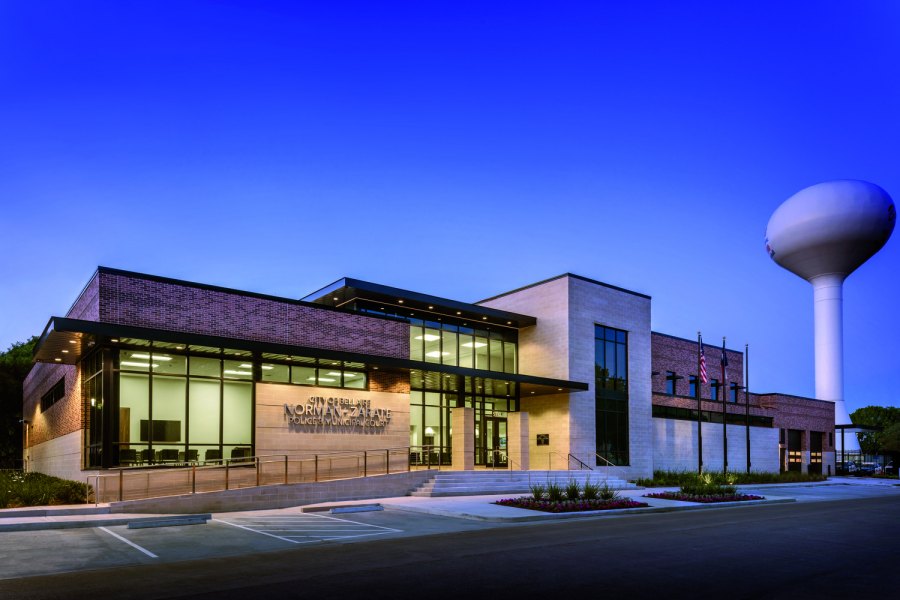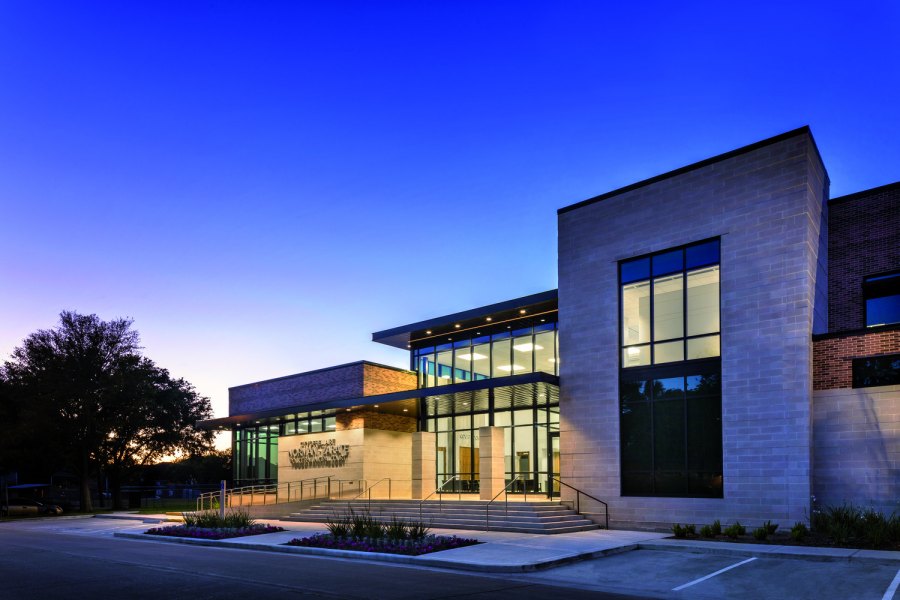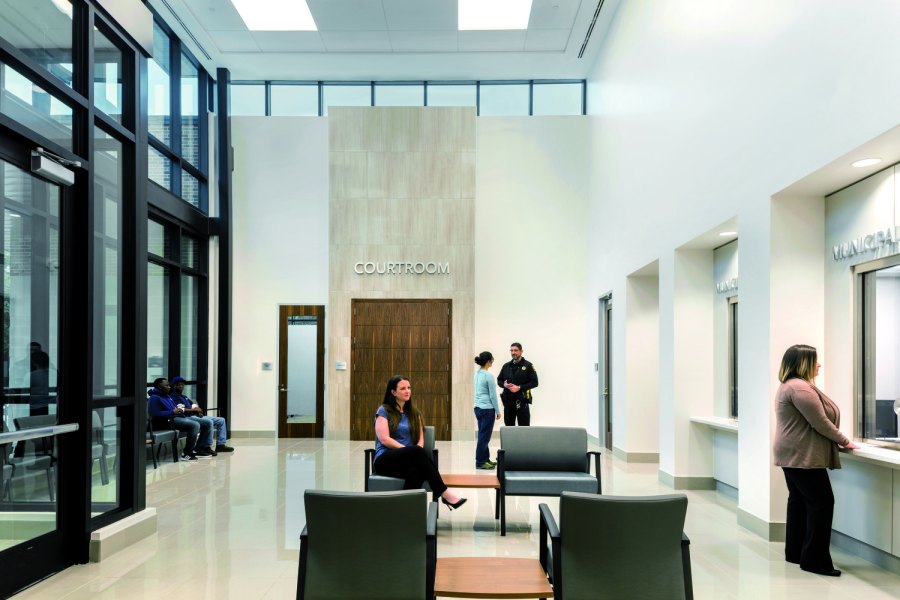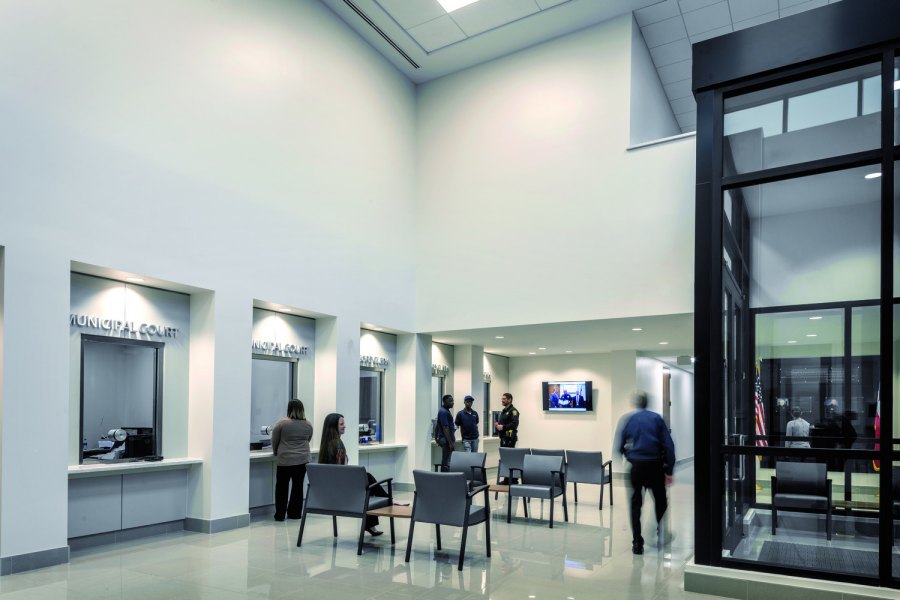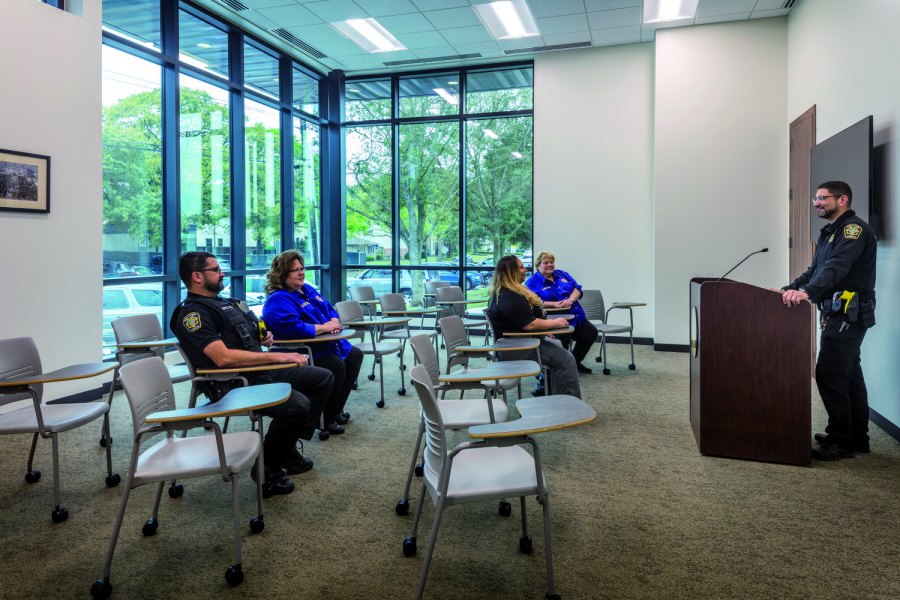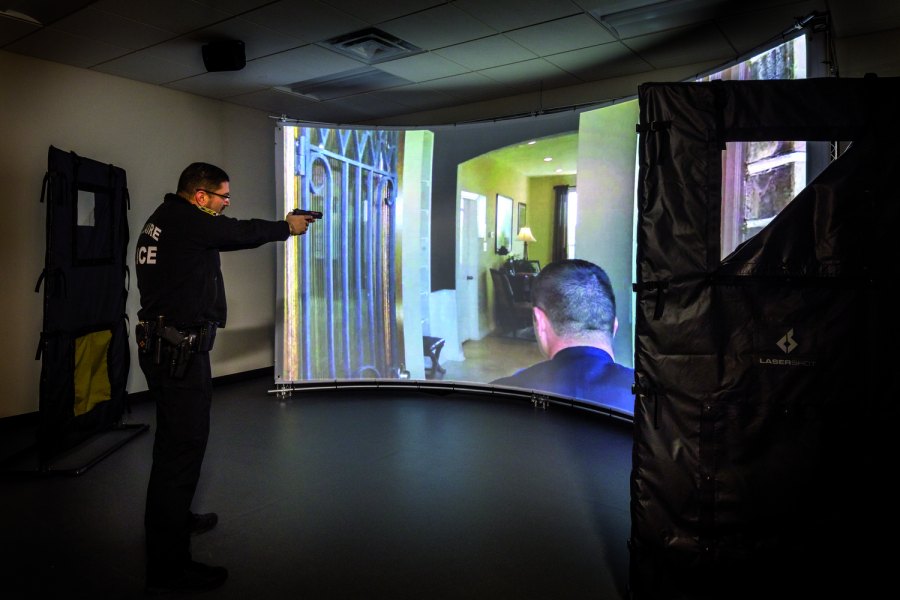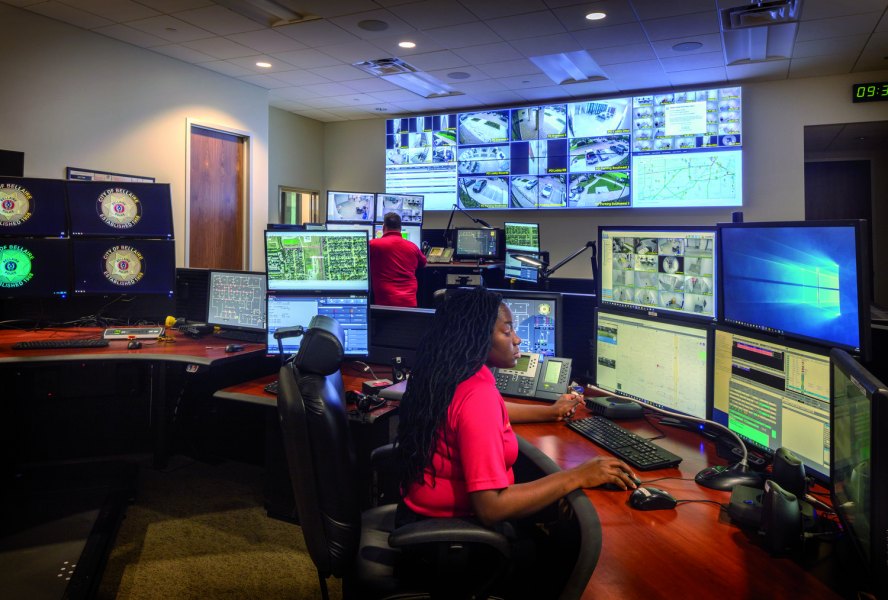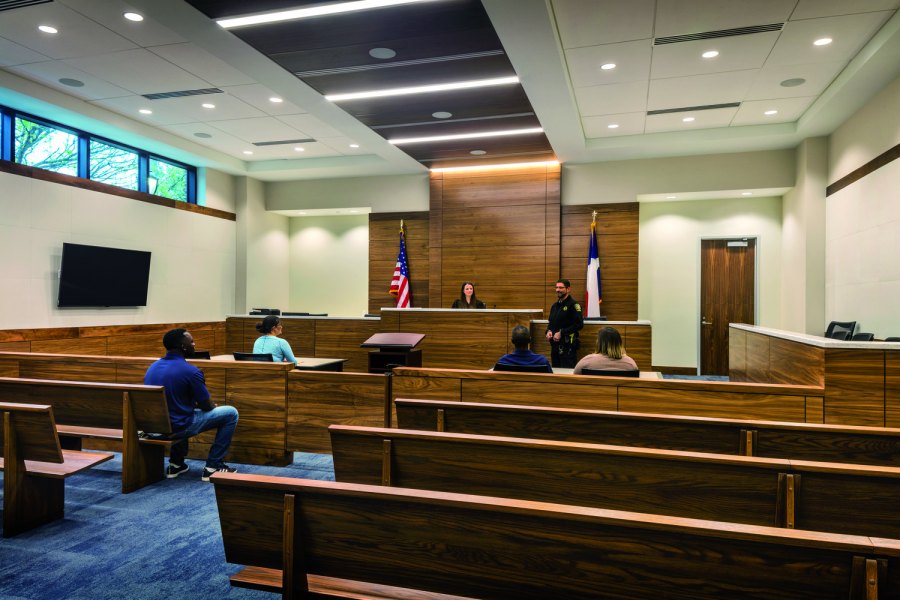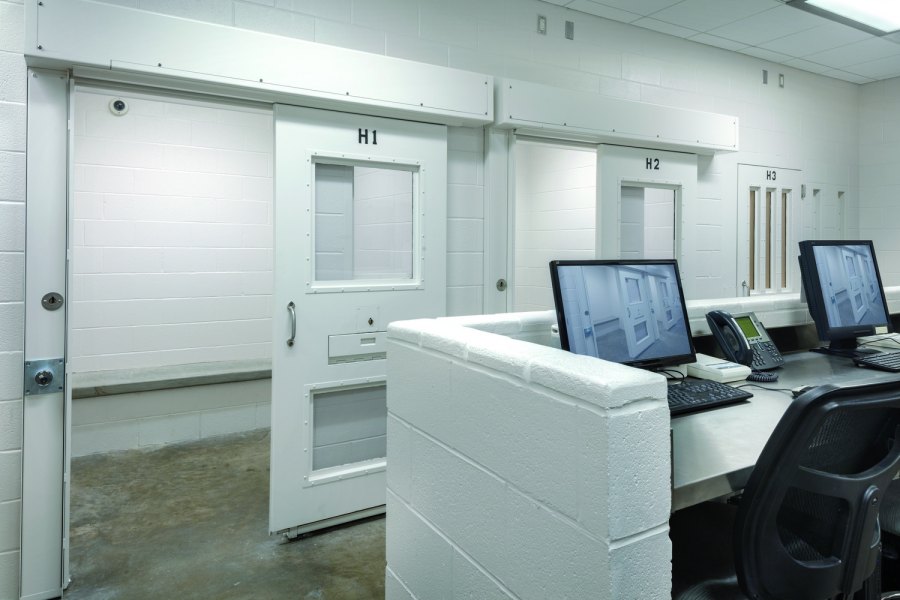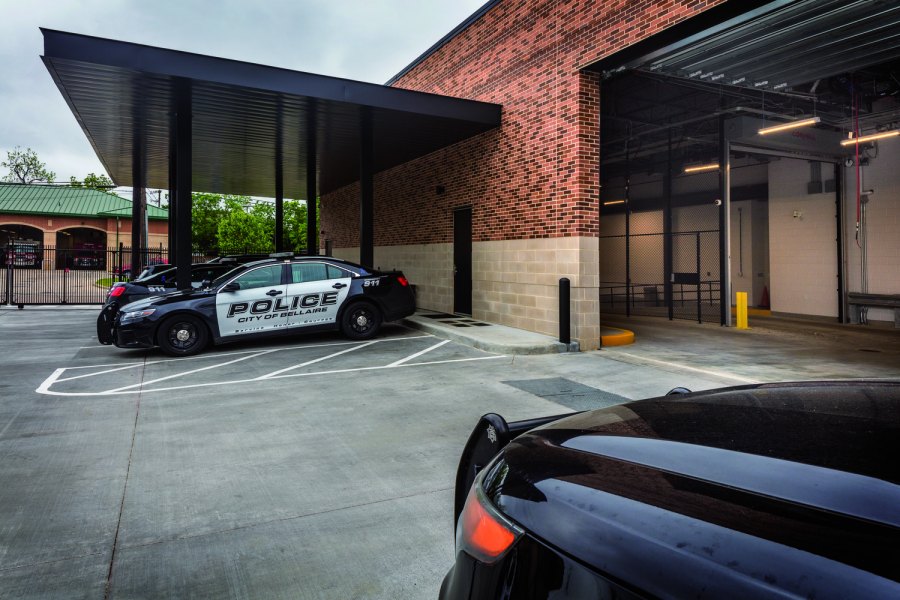 City of Bellaire Police + Municipal Courts
The new facility will add flexible, sustainable, and highly functional space for the City while preserving and augmenting the existing Bellaire Town Square Park.
Designed for LEED Certification, the 2-story, 30,800-square-foot Police and Municipal Courts Building includes a robust program of spaces. Court space includes a court room, jury room, court clerk support spaces, break room, records, and staff offices. The Police Department includes jail and holding facilities, training and simulation room, sally port, CID and report writing, locker rooms, weight room, and dispatch.
The state-of-the-art facility was designed with space and flexibility to expand and incorporates evolving technologies and future innovation over the building's long-term lifespan. The hardened facility was also designed to reinforce the public safety presence of the City from the main thoroughfare, while its location maximizes exposure to the adjacent "great lawn."
Features Include:
Diverse program including associated court and police spaces
Green design featuring access to adjacent Great Lawn
Flexible space for expansion and technology evolution