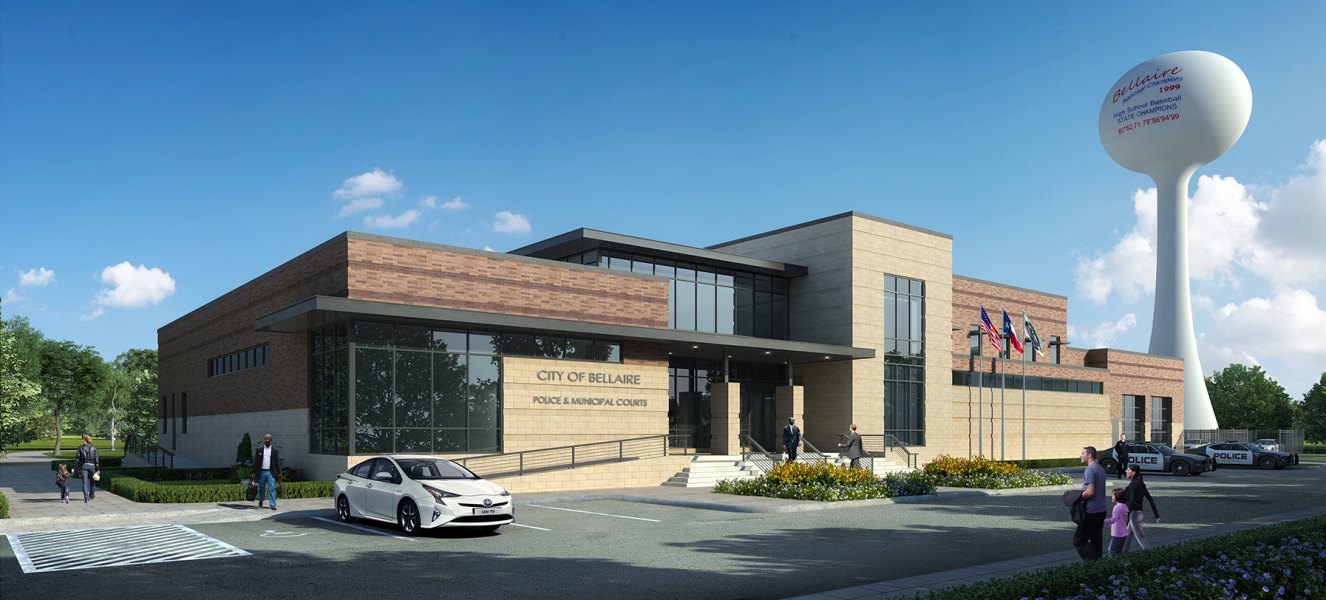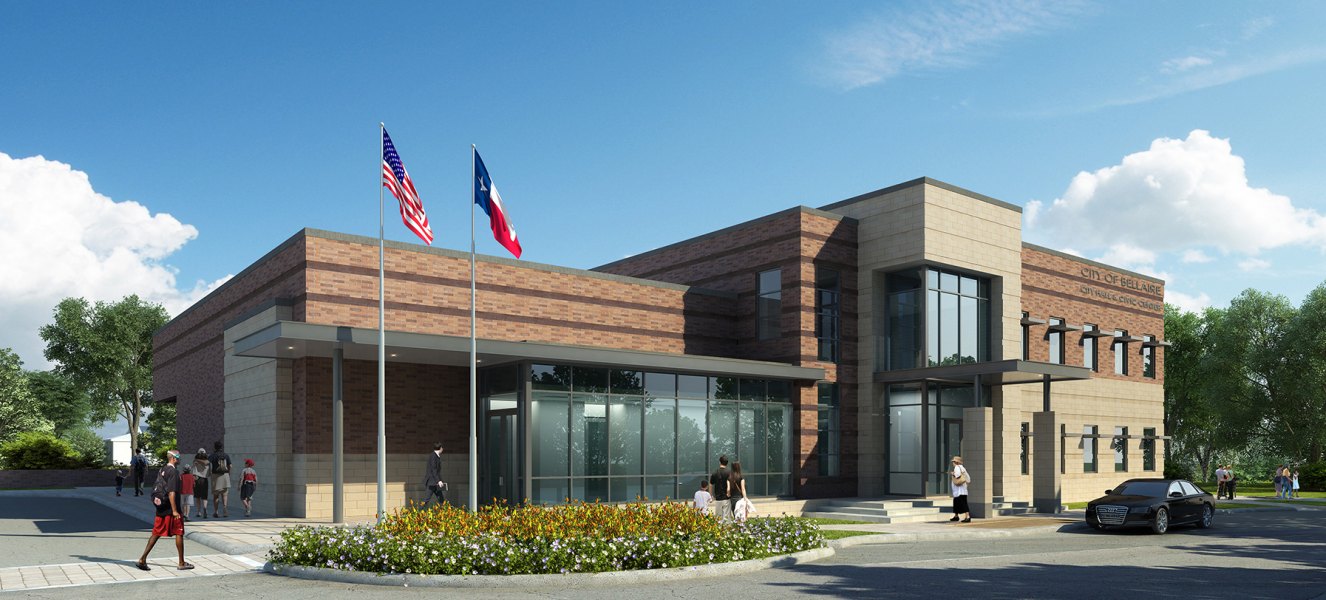 City of Bellaire Municipal Facility Complex
Located in the heart of the City of Bellaire

, the Municipal Complex will add more than 55,000 square feet of flexible, sustainable, and highly functional space in two new buildings – the Police/ Municipal Courts Building and the City Hall/Civic Center Building.
The two-story, 30,882-square-foot Police and Courts Building was placed on the same footprint as the existing facility and includes a new municipal court room, jury room, court clerk and support spaces, police department, jail, and training program. During construction of the new facility the Bellaire Police Department was relocated into the existing civic center building. new state of the art Police and Courts facility was designed with space and flexibility to expand, and incorporate evolving technologies and future innovation over the building's long-term lifespan. LEED Certified, hardened facility was designed to reinforce the public safety presence of the City and its location maximizes exposure to the existing green space without compromising visibility from the main thoroughfare.
The two-story, LEED Silver, 25,166-square foot City Hall and Civic Center Building contains designated space for city hall administration, offices, clerks, a senior outreach program, and the planning and development, and finance departments. The goal of the project was to create a lively, inviting, and active facility for city residents to gather for civic events and to take part in civic government and business. Maximizing flexible meeting space for city staff, departments, programs, and residents to use kept costs down and minimized the square footage allowing for more green space to be preserved. Versatilely designed to be divided into as many as three multipurpose spaces, or to be combined as a single open gathering space, the civic center accentuates views of the Town Square and provides the facility with transparency, safety, and security.
Features include:
Two new buildings that will help create a City campus for residents

A seamless transition to the adjacent green space and park areas

More than 55,000 square feet of flexible, sustainable, and highly functional space